These pickled shallots are appealing not just because they're quick and easy but because they're pretty and pink and lend a burst of welcome acidity to just about anything.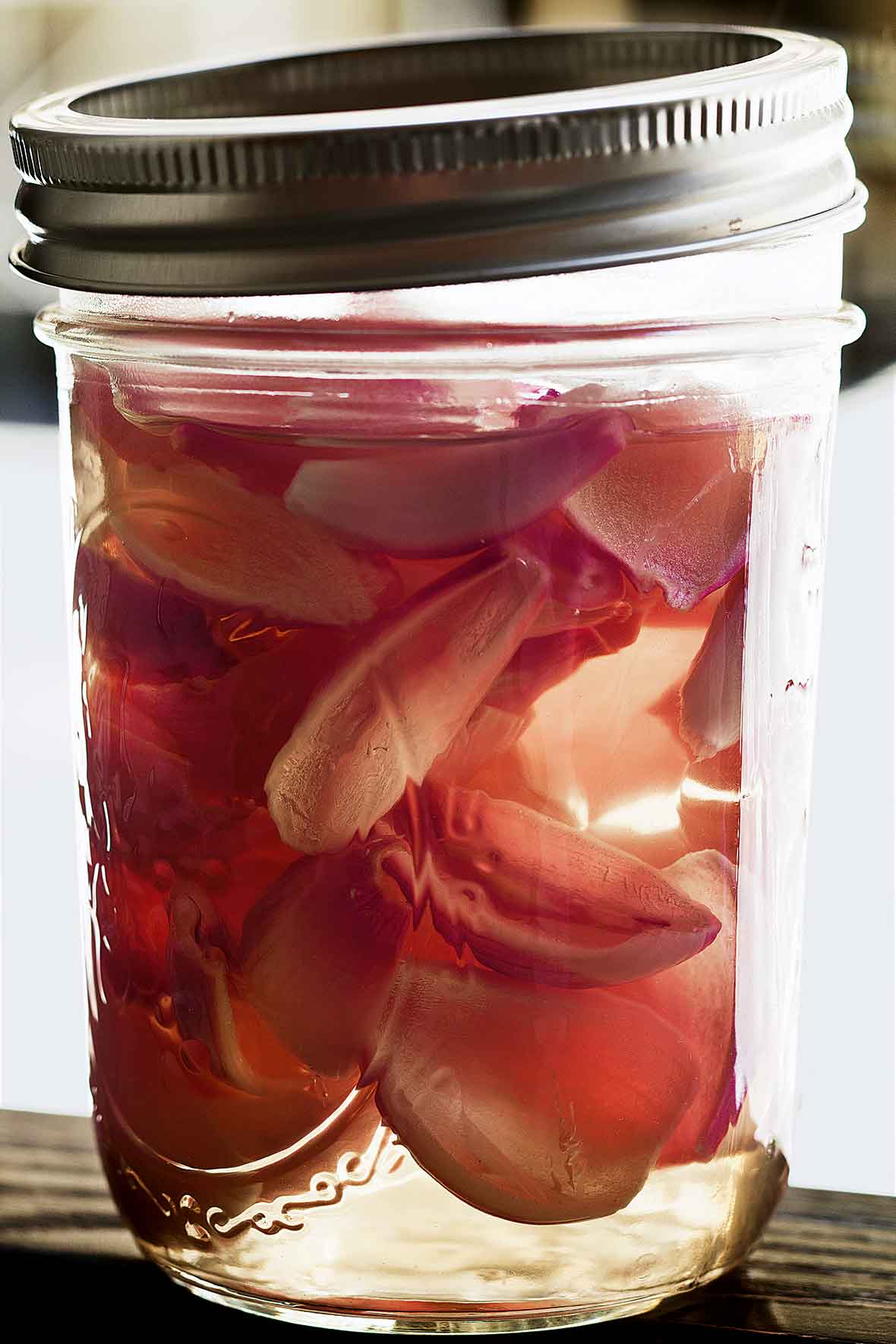 These pickled shallots are pretty instant in terms of gratification, seeing as they take just 6 hours of pickling time in your fridge, as opposed to several weeks on your pantry shelf, and your reward is unexpected bursts of acidity in all the right places—cheese plates, salads, tacos, sandwiches, tacos, burgers, omelets (we could go on but we'd much rather you let us know in a comment below how you fancy these pink lovelies). Originally published April 22, 2014.–Renee Schettler Rossi
How To Pickle Anything
Here's the basic method, embraced by the brilliant chefs in the kitchen at Gramercy Tavern, for how to make quick refrigerator pickles out of almost anything. Learning this ratio is a good place to start: 3 parts rice vinegar, 1 part water, 1 part sugar, and a pinch salt. The technique is always the same: Boil the brine and pour it over the ingredient to be pickled. When this process becomes familiar to you, it's easy to combine many different spices and herbs to develop different flavors. Each ingredient benefits from its own personalized seasonings (carrots take well to ginger and fennel seeds, turnips to saffron and coriander, Swiss chard stems to beets for color). Most of these pickles are ready in 6 hours or less. Packed into a jar and kept in the refrigerator, they'll stay bright and crunchy for up to a month.
Pickled Shallots
Quick Glance
10 M
6 H

Makes about 1 pint
Print Recipe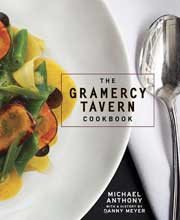 Ingredients
5 shallots

3/4 cup unseasoned rice vinegar

1/4 cup cold water

1/4 cup granulated sugar

1 tablespoon kosher salt
Directions
1. Halve each shallot lengthwise and pull apart the layers to form petals. You should have about 2 cups. Place the shallots in a medium bowl.

2. In a small saucepan, combine the vinegar, water, sugar, and salt. Bring to a boil over high heat, stirring until the sugar and salt are dissolved. Pour the pickling liquid over the shallots and cover them with a plate to keep them submerged. [Editor's Note: The shallots may not be completely submerged, but that's okay.] Let cool to room temperature.

3. Cover the bowl (as well as the plate) with plastic wrap and refrigerate for at least 6 hours, or overnight. Transfer the pickles and liquid to a container, cover, and refrigerate for up to several weeks.
Variations
Pickled Rhubarb
Follow the Pickled Shallots recipe above, substituting 2 cups chopped rhubarb (think 2-inch pieces) for the shallots and adding 1/2 tablespoon peeled, minced ginger to the bowl with the rhubarb. Makes about 1 pint.
Pickled Swiss Chard Stems
Pickling allows us to be thrifty, to use parts of plants that are often discarded. Take Swiss chard stems. How many of those have you thrown away? But pickled, they add wonderful color, crunch, and acidity to a dish. Follow the Pickled Shallots recipe above, substituting the stems from 3 bunches Swiss chard cut into thin pieces (about 1 1/2 cups) for the shallots and adding 1 small red beet, peeled and quartered, to the bowl with the stems. Remove the beet (which gives a lovely color to the stems) before transferring the pickles to a container.
Pickled Ramps
Follow the Pickled Shallots recipe above, substituting 5 cups ramp bulbs—that is to say, the curved end along with the white stems (lop off the green leafy part and reserve it for another use)—for the shallots and using 1 1/2 cups unseasoned rice vinegar, 1/2 cup cold water, 1/2 cup granulated sugar, 1 1/2 tablespoons kosher salt, 1/4 teaspoon coriander seeds, 1/4 teaspoon fennel seeds, 1/4 teaspoon mustard seeds, and 1/4 teaspoon black peppercorns. Makes 1 quart (which may seem like a lot when you read this, but it won't seem like a lot when you're struck by a ramp craving long after the season has ended).
Pickled Shallots Recipe © 2013 Michael Anthony. Photo © 2013 Maura McEvoy. All rights reserved. All recipes and photos used with permission of the publisher.
If you make this recipe, snap a photo and hashtag it #LeitesCulinaria. We'd love to see your creations on Instagram, Facebook, and Twitter.