This pumpkin ice cream recipe is so simple and foolproof, all you need to worry about is how to have sufficient self-restraint so as not to demolish the entire batch before guests arrive. An inspired gluten-free alternative to pumpkin pie.
Yes, pumpkin ice cream. Even though the pumpkin spice everything craze has left some of us less than enthusiastic about pumpkin spice anything, this pumpkin ice cream recipe has swayed us. It's spiced with ginger, cinnamon, and nutmeg and sweetened with molasses and brown sugar. Perfectly so, we might add. It's gluten-free, natch, so it's a holiday dessert that everyone can belly up to at the table. And it's so darn lovely, it may make you forget all about the pie. Originally published November 23, 2015.–Renee Schettler Rossi
Pumpkin Ice Cream
Quick Glance
30 M
30 M

Makes about 1 quart (1 liter)
Special Equipment: 1-quart (or larger) ice cream maker
Print Recipe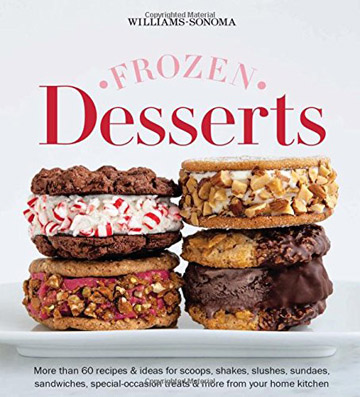 Ingredients
2 cups (16 ounces or 500 milliliters) heavy cream

2/3 cup (5 ounces or 155 grams) firmly packed dark brown sugar

2 tablespoons light molasses (do NOT substitute blackstrap molasses)

5 large egg yolks

1/2 teaspoon ground cinnamon

1/2 teaspoon freshly grated nutmeg

1/2 teaspoon ground ginger

1 cup (8 ounces or 250 grams) canned unsweetened pumpkin purée

1 teaspoon vanilla extract
Directions
1. In a saucepan off the heat, combine 1 1/2 cups (12 ounces/375 milliliters) cream, the brown sugar, and molasses and stir to blend. In a bowl, whisk together the egg yolks, cinnamon, nutmeg, ginger, and the remaining 1/2 cup (4 ounces/125 milliliters) cream until well blended.

2. Place the saucepan over medium heat and cook, stirring frequently with a wooden spoon, just until bubbles form around the edges and the sugar dissolves, 4 to 5 minutes. Do not allow the mixture to come to a boil. Immediately remove from the heat and slowly pouring the hot milk mixture into the egg yolk mixture, whisking constantly. When almost all of the hot liquid has been incorporated, slowly pour the warmed yolk mixture back into the saucepan, still whisking constantly. Place the saucepan over medium heat and cook, stirring constantly, until the custard [Editor's Note: Yep, you just made a custard!] is thick enough to coat the back of a spoon, 4 to 5 minutes.

3. Pour the hot custard through a strainer into a clean bowl, gently pressing the liquid through the sieve with the back of the spoon. Stir the pumpkin purée and vanilla into the custard just until blended.

4. Place the bowl with the custard into a larger bowl filled halfway with ice water and let cool for 30 to 45 minutes. Place a piece of plastic wrap directly onto the surface of the custard and refrigerate for 3 to 24 hours.

5. Prepare an ice cream maker with at least a 1 quart (1 liter) capacity according to the manufacturer's directions. Pour the custard into the ice cream maker and churn until the custard reaches the consistency of thick whipped cream. Transfer to a plastic freezer container, cover tightly, and freeze until firm, at least 3 hours or up to 3 days.
Recipe Testers Reviews

It's a good thing that you need to remove this pumpkin ice cream from your freezer a full half hour before you plan to serve it so that it can soften; otherwise, I'd be sneakily dipping into it, spoonful by spoonful, until it's all gone. Rich and creamy, with deep caramel undertones from the brown sugar, it's more like a custard than an ice cream. Serve it with a slice of apple pie. The timing was accurate on cooking the custard, but be extremely vigilant; mine turned thick instantly at the 4-minute mark when the thermometer read 190°F. I didn't see any reason to fuss with an ice bath to cool the custard down, especially since I was planning to chill it overnight anyway. The custard was quite thick, and I had to scrape it into the ice cream maker. It took about 20 minutes with my machine and made a little over 1 quart.

Just lovely! This pumpkin ice cream is earthy and rich with real pumpkin flavor. It's another great reason to make your own ice cream and a really nice way to use the abundance of fresh sugar pumpkins this time of year. It took great discipline to give the finished ice cream the suggested 3-hour wait in the freezer before serving. The spicing was just right—I like that it didn't have allspice or clove, and I may have been slightly more generous in measuring the ginger. I only had dark molasses on hand, but I had several choices that are generally acceptable substitutes for light molasses, including Lyle's Golden Syrup, a German sugar-beet syrup, and maple syrup. Using dark molasses would have darkened the appearance and might have dominated the flavor. The most appealing substitute was actually maple syrup, so I chose that. The texture of the cream and brown sugar blend had a lovely silken look and sheen, similar to a nice caramel sauce.

 If you are careful and slow in drizzling in the hot cream and brown sugar mixture into the egg mixture, you will temper it while whisking slowly but continuously and have no problem at all with curdling. Still, make sure to strain it before chilling. 
An easy make-ahead recipe. I'm already plotting how to include this in a holiday dessert selection. Now, on to make something fun with those egg whites.

Pumpkin Ice Cream Recipe © 2015 Editors of Williams-Sonoma. Photo © 2015 Robyn Lehr. All rights reserved. All materials used with permission.
If you make this recipe, snap a photo and hashtag it #LeitesCulinaria. We'd love to see your creations on Instagram, Facebook, and Twitter.