This easy chicken liver pâté turns simple, everyday ingredients into a sophisticated, elegant spread that's satiny smooth and ridiculously rich. Shallots, thyme, butter, and Cognac combine with chicken livers into a creamy goodness that's begging to be smeared on some rustic white bread or toast points as an impressive hors d'oeuvres or a simple winter supper. Best when served with a generous pour of riesling. It also makes a lovely gift when stashed in a small crock, although we won't judge if you want to save it for yourself.–Angie Zoobkoff
Easy Chicken Liver Pâté
This easy chicken liver pate, as its name implies, couldn't be simpler to toss together. Just butter, brandy, shallots, and chicken liver goodness.
Ingredients
1

tablespoon plus 2 teaspoons

mild oil, such as grapeseed (or substitute unsalted butter)

12

ounces

fresh chicken livers, rinsed (about 15 to 20)

1 1/2

ounces

shallots

,

finely chopped (about 2 French shallots or 1 medium shallot)

1/4

cup

brandy

,

preferably Cognac

1 to 2

teaspoons

chopped fresh thyme leaves

10

tablespoons

unsalted butter

,

softened, plus more as needed (or, if keeping kosher, substitute chicken fat or margarine)

1

teaspoon

kosher salt

,

or to taste

1/2

teaspoon

freshly ground black pepper

,

or to taste

Crusty white bread

,

to serve

1

stick

unsalted butter (optional)
Instructions
In large skillet over medium–high heat, heat 1 tablespoon oil. Fry the chicken livers, turning the livers occasionally and lowering the heat as necessary, until browned on the outside and still pink on the inside, 3 to 5 minutes per side, depending on the size. Be careful not to overcook the livers or your pâté will be grainy. Go ahead and slice into a liver to check for doneness.

Transfer the cooked livers to the bowl of a food processor and return the skillet to the stove over medium-low heat and add the remaining 2 teaspoons oil along with the shallots. Cook until the shallots have softened, about 3 minutes. Add the thyme to the skillet and then carefully pour the brandy into the skillet. (Use caution and stand back as you slowly and carefully add the brandy to the pan. The alcohol may ignite and flare up but will die down.) Continue to cook until the alcohol has reduced by half, about 3 minutes. Scrape the contents of the skillet into the food processor along with the chicken livers, add 10 tablespoons softened butter to the food processor, season with a little salt and pepper, and give it all a good whiz until it's smooth. This could take up to 3 minutes. Taste the pâté and, if desired, add more brandy, thyme, salt, or pepper.

To give the finished pâté a velvety texture, use a spatula to push the mixture through a very fine sieve or, for a more rustic texture, omit this step. Transfer the pâté to a ceramic or glass bowl.

If you prefer to devour the pâté straight away spread it thickly on a piece of crusty bread, such as sliced baguette.If you prefer to use it within 24 hours, cover and refrigerate it for later.If you want to enjoy the pâté up to 1 week later, slowly melt 1 stick unsalted butter in a small saucepan until the golden liquid and the white milk solids separate from the liquid. Pour the golden clarified butter onto the pâté, leaving the milk solids in the pan. The pâté must be totally covered by the butter so that it's airtight. Cover and refrigerate for up to 1 week.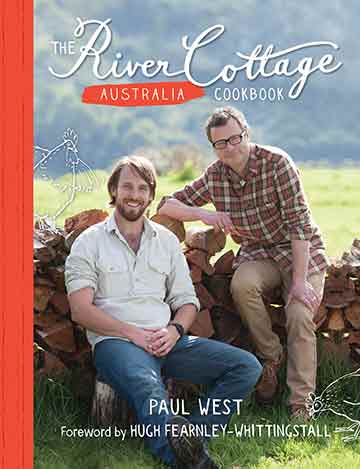 Nutrition
Serving:
1
ounce
Calories:
210
kcal
Carbohydrates:
1
g
Protein:
5
g
Fat:
20
g
Saturated Fat:
11
g
Polyunsaturated Fat:
2
g
Monounsaturated Fat:
5
g
Trans Fat:
1
g
Cholesterol:
143
mg
Sodium:
217
mg
Potassium:
84
mg
Fiber:
1
g
Sugar:
1
g
Vitamin A:
3676
IU
Vitamin C:
6
mg
Calcium:
10
mg
Iron:
3
mg
Nutrition information is automatically calculated, so should only be used as an approximation.
Recipe © 2016 Paul West. Photo © 2016 David Leite. All rights reserved.
---
Recipe Testers' Reviews
This is an earthy and delicious version of chicken liver pâté. The perfect hors d'oeuvre with a glass of Riesling. The livers took 5 minutes per side and I did cut into one to make sure it was still pink inside. I tasted the pâté after whizzing it in the food processor and added an additional 1/2 teaspoon salt. I did not push the mixture through a very fine sieve–we enjoy the rustic texture instead of a velvety texture. We enjoyed our pâté with toasts after chilling it for 4 hours so I didn't top it with clarified butter. This pâté could either be an elegant hors d'oeuvre or just enjoyed simply with a glass of wine.
How could anyone NOT try this chicken liver pâté recipe? Really, chicken livers blended with a ton of butter and Cognac? How could this not be good? Well, I made it, we ate it, and it was amazing. Creamy, flavorful, and just plain delicious on a great chunk of bread.
It was my first time working with chicken livers so there was a learning curve involved but it was worth it! After the chicken livers were in the pan for 1 minute I began to turn them and realized that they were cooking very quickly! I removed the pan from the flame to test one and felt that it was beyond pink but not "well done." I ended up cutting into every liver and all but a couple were "done." I left the two in the pan to continue cooking with only the residual heat and that worked fine. Finally I was ready to watch the miracle of food processors happen. And it did. After about 3 minutes, I stopped to taste and adjust. Salt and pepper were fine but frankly, the Cognac needed a little adjusting. I added another 2 tablespoons and processed another minute. The flavor was perfect but there were bits of the browned parts of the liver that had not incorporated into the paste. I poured all the mixture into a fine sieve and worked it through with a spatula. The final product was perfect.
I was able to fill (well, almost fill) three, four-ounce Mason jars and one more about hlfway full. The half full one was gone in 30 minutes and the other three have been topped off with the clarified butter and are waiting their turn to be devoured. I had hoped, if the recipe turned out well, that these cuties would become hostess gifts but that won't happen. I'm not a nice person.
If chicken livers are your thing, you will like this chicken liver pâté recipe. It was quick and easy to make. I packed the pâté into three 4-ounce jars and covered them with rendered duck fat instead of butter. (I know what you're thinking–who has duck fat in their fridge? I happened to have a jar in my freezer because I had made cassoulet several months ago. So this was a perfect use for this, otherwise topping with clarified butter is the thing to do.)
This makes a lovely gift along with a small jar of cornichons and crackers. In fact, this is what I gifted a friend for a recent birthday. I saved one in my freezer for future use and then still had one left for snacking. If you happen to have a small jar of bacon jam lurking in your fridge, there is no better way to serve this pâté than with toasted baguette slices and a smear of bacon jam. (Again–I know what you're thinking–who has duck fat AND bacon jam lurking in their fridge? All I can tell you is that it was a perfect storm!)
I used Grand Marnier instead of brandy since my liquor cabinet was devoid of brandy. Other worthy substitutions could include port, Marsala, or Madeira instead of brandy. I added the booze and within 30 seconds it had flamed and reduced to almost nothing. I did strain the pâté in order to achieve a fine texture but I don't think it's totally necessary. You will experience a loss in volume if you do strain it. I ended up with three 4-ounce jars of pâté.