This chicken and preserved lemon salad, made with broiled or grilled spiced chicken thighs, couscous, onion, fennel, preserved lemons, and green olives, is vibrant, fresh, and healthy.
This stellar chicken and preserved lemon salad reimagines traditional Moroccan tagine by packing all the zest and zing of the usual citrus, green olives, fennel, chickpeas, couscous and warmly spiced chicken thighs into a slightly less heavy yet no less compelling salad.–Jenny Howard
Chicken and Preserved Lemon Salad
Quick Glance
40 M
1 H, 50 M

Serves 4
Print Recipe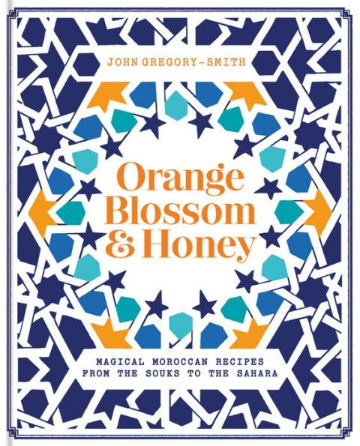 Ingredients
For the chicken

2 cloves garlic

Sea salt

1/2 teaspoon ground cumin

1/2 teaspoon ground coriander

1/4 teaspoon ground ginger

1/4 teaspoon ground turmeric

2 tablespoons olive oil

1 tablespoon fresh lemon juice

1 1/4 pounds boneless skinless chicken thighs

For the salad

1 cup uncooked couscous* (see NOTE below)

1/2 red onion, finely chopped

4 tablespoon lemon juice, from 2 to 3 lemons, plus more to taste

1 medium fennel bulb (8 oz), trimmed, cored, and very thinly sliced, feathery fronds chopped and reserved for garnish, if desired

2 1/2 tablespoons olive oil

One can chickpeas, drained and rinsed

1 store bought or homemade preserved lemon, pith discarded and zest finely chopped

3/4 cup pitted green olives, coarsely chopped

Small handful finely chopped mint, or less to taste

Generous handful finely chopped cilantro or parsley, or less to taste, plus a small handful whole leaves for garnish, if desired
Directions
Marinate the chicken

1. Using the flat side of a large knife or a mortar and pestle, mash the garlic into a paste with a pinch salt. In a large bowl, combine the garlic paste, cumin, coriander, ginger, turmeric, oil, and lemon juice and mix well. Add the chicken thighs and rub the spice paste all over, completely coating them. Cover and refrigerate for at least 1 hour and up to 24 hours.

Make the salad

2. Preheat the broiler on high** (see NOTE below). Arrange the marinated chicken thighs on a foil-lined broiler pan.

3. While the broiler preheats, bring a small pan of water to a boil. Dump the couscous in a large bowl and add enough boiling water to cover it by about 1/4 inch (6 mm). Cover the bowl with plastic wrap and let sit until the water is absorbed, about 10 minutes.

4. In another small bowl, toss the red onion with 1 tablespoon lemon juice and a small pinch salt. Let sit for a few minutes to mellow the sharpness of the raw onion. Then add the fennel and 1/2 tablespoon oil and toss.

5. Gently fluff the couscous with a fork. Add the onion and fennel mixture, chickpeas, preserved lemon, olives, chopped mint, chopped cilantro or parsley, 2 tablespoons lemon juice, and the remaining 2 tablespoons oil and toss well. Taste, adding more lemon juice or salt, if desired.

6. Broil the chicken thighs until cooked through and golden brown, 7 to 8 minutes per side. When cool enough to handle, slice the chicken thighs into thin strips. Sprinkle with 1 tablespoon lemon juice and a pinch salt.

7. To serve, if desired, turn the salad onto a large platter. Arrange the chicken on top and spoon over any juices from the broiler pan. Garnish with whole cilantro or parsley leaves and fennel fronds, if using. Serve immediately.
*NOTE: Gluten-Free & Grilled Variations
*For a gluten-free alternative, simply substitute quinoa for the couscous, cooking 1 cup quinoa according to package directions.

**You can easily toss the chicken thighs on the grill rather than slide them under the broiler.
Chicken and Preserved Lemon Salad Recipe © 2018 John Gregory-Smith. Photo © 2018 Martin Poole. All rights reserved. All recipes and photos used with permission of the publisher.
If you make this recipe, snap a photo and hashtag it #LeitesCulinaria. We'd love to see your creations on Instagram, Facebook, and Twitter.