Maple cream pie. What better way to herald the arrival of maple syrup season or to put to lovely use that half bottle of syrup languishing in your pantry?! The velvety maple custard filling boasts an intensely concentrated flavor of nature's candy.
Don't be tempted to skip the whipped cream. It not only looks pretty but is the perfect complement to the luscious maple-y sweetness.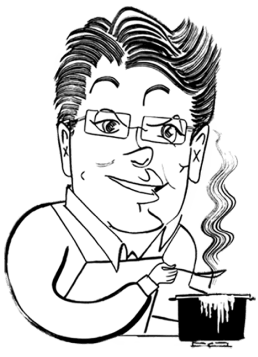 Why Our Testers Loved This
Tester Amy K. adored the "velvety richness of the maple cream," and loved the fact that it contains no refined sugar. All of our testers found it to be a deliciously creamy and decadent pie that was easy enough for novice pie-makers.
Notes on Ingredients
Pie crust–We love our homemade perfect flaky pie crust here, but feel free to use your favorite crust, or even a store-bought one.
Maple Syrup–You can use whatever maple syrup you have on hand, but if you are specifically purchasing it to make these candy apples, keep in mind that the type of maple syrup you choose will have an impact on the flavor. Grade A, Grade A Light, or Grade A Amber will have a lighter, sweeter flavor. Grade B, Grade A Dark, or Grade A Very Dark will have a richer, more robust maple flavor, and tends to be less sweet than the lighter-colored varieties.
How to Make This Recipe
Prepare the pie crust. Preheat the oven to 375°F. Roll out the pie crust to fit a 9-inch pie plate. Trim and crimp the crust, then freeze for 15 minutes.

Bake the pie crust. Prick the pie shell with a fork, then line it with parchment or foil and fill it with pie weights or dried beans. Bake the crust until the edges begin to turn golden, then remove the weights and parchment and continue to bake until cooked through.

Reduce the maple syrup. Simmer the maple syrup until reduced by half.

Make the maple custard. Whisk the eggs and cornstarch, and then slowly whisk in the milk and cream. Stir in the salt, butter, and maple syrup, and cook over medium heat until thickened. Strain into the pie crust.

Chill the maple cream pie. Press a piece of plastic wrap over the pie and chill for at least 4 hours before serving.
FAQs
Can I make this ahead of time?
Absolutely. In fact, it's preferable that the pie chills overnight, so we recommend you make it a day in advance. The pie dough could also be made and frozen up to 3 months in advance.
Can I make this pie gluten-free?
Yes. If you use a gluten-free pie crust, this pie is suitable for gluten-free diets. Alternatively, you can spoon some of the custard into ramekins, chill, and serve with a dollop of whipped cream for your gluten-free guests.
Helpful Tips
Don't be tempted to rush the maple syrup reduction step by increasing the temperature. You'll end up with an overflowing pot of foaming syrup.
The pie can be stored, covered, in the fridge for up to 2 days.
Write a Review
If you make this recipe, or any dish on LC, consider leaving a review, a star rating, and your best photo in the comments below. I love hearing from you.–David
Maple Cream Pie
Celebrate maple syrup season with this maple cream pie, made with sweet, creamy maple custard nestled in a flaky butter crust and topped with whipped cream.
Ingredients
Dough for one (9-inch | 23-cm) single pie crust,

chilled for at least 2 hours

1 1/4

cups

pure maple syrup

6

large

egg yolks

1/4

cup

cornstarch

2

cups

whole milk

1

cup

heavy cream

1/2

teaspoon

kosher salt

2

tablespoons

unsalted butter

1

cup

cold heavy cream

,

whipped to soft peaks
Instructions
Preheat the oven to 375°F (191°C).

Trim the excess dough and fold it to make a decorative edge. Wrap in plastic wrap and freeze for at least 15 minutes.

Use the tines of a fork to prick the crust along the sides of the pan. Line the frozen pie crust with parchment paper or aluminum foil and fill with pie weights. Bake the crust until the edges are lightly golden and the crust beneath the parchment or foil is dry, about 25 minutes.

Remove the parchment and weights and continue to bake the crust until it is golden brown, about 20 minutes.

Transfer the pan to a wire rack to cool completely. Set a fine-mesh sieve next to the crust for later.

In a small saucepan over high heat, bring the maple syrup to a boil, then lower the heat to maintain a gentle simmer. Continue to cook the syrup until it has reduced by about half, 30 to 40 minutes.

☞ TESTER TIP: Don't trust yourself to eyeball exactly when the maple syrup is reduced by half? Simply pour the syrup into a glass measuring cup to check the volume.

In a medium saucepan off the heat, whisk the egg yolks with the cornstarch until smooth. Still whisking constantly, slowly add the milk and cream.

Add the salt, butter, and reduced maple syrup. (Don't worry if the syrup seizes and clumps. It will smooth out in the next step when you heat the custard.)

Cook the milk mixture over medium heat, stirring constantly, until it has thickened and come to a very low boil, about 7 minutes.

Cook the custard for 1 minute more. Pour it through the sieve into the cooled crust and use the back of a spatula to smooth the surface.

☞ TESTER TIP: It can be tricky to balance a pan full of steaming hot custard in one hand while holding a sieve in the other. (Yikes!) You may want to holler for some help or simply place the sieve over a bowl on the counter, strain the custard into the bowl, and then pour it into the crust.

Gently press a piece of parchment or waxed paper directly onto the surface of the custard and refrigerate the pie for at least 4 hours or up to overnight.

To serve, slice the pie and top with whipped cream.
Notes
Make-ahead–The pie can be made up to 1 day in advance and stored in the fridge. Pie dough can be made and frozen up to 3 months in advance.
Make it gluten-free–To make this pie gluten-free, use a gluten-free pie crust, or spoon the custard into individual ramekins and serve with whipped cream.
Storage–The pie will keep, covered, in the fridge for up to 2 days.
Nutrition
Serving:
1
portion
Calories:
555
kcal
Carbohydrates:
53
g
Protein:
7
g
Fat:
35
g
Saturated Fat:
20
g
Polyunsaturated Fat:
2
g
Monounsaturated Fat:
11
g
Trans Fat:
0.1
g
Cholesterol:
220
mg
Sodium:
284
mg
Potassium:
297
mg
Fiber:
1
g
Sugar:
35
g
Vitamin A:
1245
IU
Vitamin C:
0.4
mg
Calcium:
191
mg
Iron:
1
mg
Nutrition information is automatically calculated, so should only be used as an approximation.
Recipe © 2019 Samantha Seneviratne. Photo © 2019 Julia Gartland. All rights reserved.
---
Recipe Testers' Reviews
The pie reminded me of classic French toast turned into a pie! I love anything maple flavored (the Brown Cow brand maple yogurt is one of my favorite things to eat and I still dream of the maple soft serve I had at a Vermont-themed store in Brooklyn that has since closed). And anything custard-y is my go-to dessert choice. So making this maple custard pie seemed like a no-brainer, even for a pie-making novice such as myself.
As a general pie-making question, is there a trick to rolling out pie dough? I get that the dough needs to be chilled in the fridge before rolling out (I chilled this dough for 5 hours) but every time I roll out pie dough, I find it difficult, and I've never been able to roll out without having the dough crack.
Is there a trick to rolling out the dough smoothly? Am I supposed to let the dough come back to room temp before rolling it out? [Editor's Note: Great questions! First, keep the dough chilled and definitely don't bring it back to room temperature although you may need to let it warm up for just a few minutes to be rollable.]
The blind bake of the crust was pretty accurate. I kept a close eye on the timing to make sure I didn't burn the crust, and it came out nicely with the 25 min of baking with pie weights (I used dried beans) and 20 min without weights.
I think that the amount of syrup was a little much. Next time, I would reduce the amount to 1 cup. The reduced syrup did seize when I added it to the milk mixture, but like the instruction said, it did smooth out while the mixture cooked.
The final product was good, but a bit too sweet for my taste. The unsweetened whipped cream did help cut the sweetness, and I really liked the creaminess of the pie filling juxtaposed with the fluffiness of the whipped cream. I found 8 portions was a little too big for such a sweet pie, so I personally think that this pie serves 10 to 12 servings, but I'm sure people that have a major sweet tooth might be ok with 8 to 10 servings.
I think that the next time I make this (because I definitely will— maybe for Thanksgiving or a Friendsgiving party), I will decrease the amount of syrup to 1 cup, and blind bake the pie with some decorative leaf cutouts using leftover pie crust dough. I'm not very good at making decorative edges by hand, so some cutouts will probably spruce things up a little.
What a lovely maple cream pie recipe! I love the velvety richness of the maple cream. Another plus is no refined sugar.
Not only is this pie delicious, the process is rewarding and confidence building. I feel quite accomplished.
I will definitely make again and share the recipe with friends and family, looking for an alternative to standard holiday pies. And I can envision children's eyes lighting up when they taste the deep maple surprise.
In general, I consider myself a baking beginner. I've made a few pie crusts for a quiche and a few apple pies but this is my first custard-type pie. I had a few wobbles because my kitchen is always chaotic and I struggle paying close attention to all the details in a recipe, but here there was nothing I did (or didn't do) that could not be resolved.
A couple of times, I was tempted to hurry the syrup's reduction speed by tapping up the heat for a faster simmer only to find myself battling a sudden syrup foam surge, right over the edge of the pan. Luckily, foaming syrup doesn't taste like scalded milk and after wiping up the mess, I was back on track. All went according to plan.