Old-fashioned doughnuts are tender, moreish, deep-fried and sugar-dipped treats that are perfect for snacking. Or breakfast. Or both.
Why are my doughnuts tough?
It's all about the temperature, baby. Every time you add a doughnut to that pot of very hot oil, it makes the temperature drop just a little. Frying dough in oil that's too cold, then? You'll end up with doughnuts that absorb too much oil, becoming greasy and tough. Keep an eye on that thermometer—you need a temperature between 355°F and 365°F (179°C to 185°C) for your doughnuts to cook quickly and evenly.
Old-Fashioned Doughnuts
Quick Glance

(1)

1 H
2 H, 30 M
Makes

16

doughnuts
Print Recipe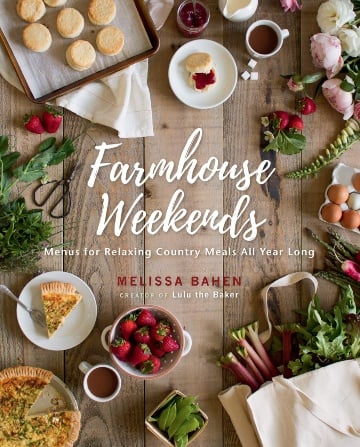 Ingredients
Directions
In a small bowl or glass measuring cup, combine the warm water and yeast. Set in a warm spot until the yeast is activated and the mixture begins to grow in volume, about 10 minutes.
Meanwhile, in the bowl of a stand mixer fitted with the paddle attachment or in a large bowl, combine the warm milk, sugar, melted butter, salt, egg, and nutmeg. Add the proofed yeast mixture and mix to combine. Stir in the flour.
If you're using a stand mixer, switch to the dough hook attachment at this point. Knead the dough on low speed until smooth and elastic, about 5 minutes. At this point, the dough might still be slightly sticky, and that's OK.
If you're making the dough in a large bowl
, stir it with a wooden spoon until it gets too difficult then use your hands to knead the dough until smooth and elastic, about 5 minutes. At this point, the dough might still be slightly sticky, and that's OK.
☞

Tester tip:
If your dough is exceptionally sticky, add more flour, 1 tablespoon at a time, until you can work with it.
Coat a large bowl with baking spray or oil, add the dough, cover it with a damp towel, and let rise in warm place until doubled in volume, 80 to 90 minutes.
Line a rimmed baking sheet with parchment paper and sprinkle with flour.
When the dough has doubled in volume, turn it out onto a well- floured work surface, and knead it for about 1 minute.
Roll the dough out to a 3/4-inch (18-mm) thickness and use a 2 1/2-inch (6-cm) biscuit cutter to cut rounds. Use a smaller cutter to make holes in the doughnuts, if desired.
Place the doughnuts about 1 inch (25 mm) apart on the prepared baking sheet. Collect and reroll the scraps of dough as many times as needed until all of the dough is cut into circles. Cover the doughnuts and let rise in a warm place for 30 minutes.
While the doughnuts are rising for the second time, fill a heavy-bottom pot or Dutch oven with at least 2 inches (5 cm) of oil. Place the pot over medium heat and bring the oil up to 365°F (185°C). Line a large, rimmed baking sheet with paper towels.
When the doughnuts are done rising, carefully put 3 donuts at a time into the hot oil. Fry until golden brown on the bottom, 45 to 60 seconds. Use a large slotted spoon, wire skimmer, or chopsticks to flip the doughnuts and continue frying until the other side is golden brown, 45 to 60 seconds more.
☞

Tester tip:
If your doughnuts are thicker than 3/4-inch (18-mm) or you don't cut holes, the doughnuts may need an extra minute or two of cook time.
Scoop the doughnuts out and place them on the paper towel–lined baking sheet to cool. Continue frying doughnuts in batches of 3 until all of the donuts are cooked.
Pour granulated sugar into a medium bowl (we use a cereal bowl for this step) and coat doughnuts with sugar, 1 at a time. Devour immediately!
Print Recipe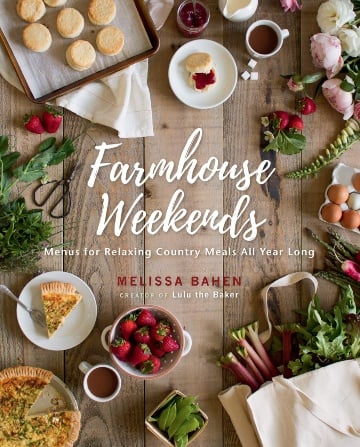 Recipe Testers' Reviews
These old-fashioned doughnuts were amazing!! They are light and airy and were simple to make. The dough was a dream to work with. They held up to being stuffed, glazed and sugar coated.
I put the sugar in a baggie and coated the donuts that way. I find it easier. I filled some with Nutella, dulce de leche and strawberry preserves. I also glazed some. All of which held up perfectly.
There is nothing like a warm, fresh doughnut. I gifted most of these old-fashioned doughnuts to my neighbors and saw the steam rise in the winter air as they tore one open. Gorgeous!
Old-Fashioned Doughnuts Recipe © 2021 Melissa Bahen. Photo © 2021
Melissa Bahen
. All rights reserved. All materials used with permission.
If you make this recipe, snap a photo and hashtag it #LeitesCulinaria. We'd love to see your creations on Instagram, Facebook, and Twitter.