Apples and me, we go way back. When we moved into our new home in 1966, Papa Leite filled our backyard with fruit trees. There were pears, peaches, plums, and several kinds of apples–yellow delicious, red delicious, and Macintosh. That's on top of the strawberries, grapes (for wine), corn, tomatoes, kale, potatoes, and peppers.
Português translates to "he who cannot stop planting things to eat because it's in his DNA."
The apple trees were of the most interest to me for several reasons: 1) they required far less work than the vegetable garden, and even at 7 years old, I was allergic to manual labor, and 2) they were just outside my bedroom windows.
I could watch as they morphed from skeletal hands in winter, to huge white pompoms of blossoms in spring, to hundreds of swaying earrings in summer, finally to redolent orbs bending closer and closer to the ground every autumn day.
Short of space but not of ambition, my father grafted other types of apples onto the main apple stock–Honeycrisp, Cortland, Pippin. Some took, some didn't, but it never dissuaded Papa Leite.
What's interesting, and, now that he's gone, a little sad, is my dad rarely ate his apples. He was more interested in giving them away to anyone–and I do mean anyone–who stopped by the house. Or those who went to my parents' church.
(Yes, my dad actually took baskets of apples to church to give away. Papa Leite had his own side hustle running an apple ministry right there in the parking lot.)
Every year when Roxbury's countryside fills with the sweet honey smell of apples and freshly pressed cider, I think of my father. I see him as he was all those years ago–perched on the top of a ladder (sporting some groovy Clint Eastwood sideburns), carefully cradling apples and gently twisting them off the branches.
I recall sitting with him on the back step, watching him peel the apples in one unbroken baroque curl using his pocketknife. He'd then cut slices, pushing the blade against his thumb, sprinkle them with salt, and feed them to me right off the blade.
If he ate his apples, that's how he preferred them–just picked, lightly salted, and off the carefully honed blade of his knife. "That's the only way to eat it," he'd say.
Apple Rose Tart FAQs
What are the best type of apples to use for this tart?
Since the tart is topped with raw apples, choose sweet, firm apples that are good for eating out of hand. Some great choices include SweeTango, Honeycrisp, or Pink Lady.
Can I use a mandoline to slice the apples?
If you are comfortable using your mandoline, then yes, go for it. Given how thin the slices are, you risk cutting yourself, as we did. We found it easier to use a paring knife.

Apple Rose Tart
Sweet, crunchy apples crown this elegant, easy apple rose tart. Because the apples aren't baked, their crisp bite of honey and citrus shine through, and the creamy apple-butter custard adds a luscious mouthfeel.
Equipment
10-inch tart pan with removable bottom

Toothpicks
Ingredients
For the pastry
8

tablespoons (4 oz)

unsalted butter

,

at room temperature

1/4

cup

granulated sugar

1/2

teaspoon

kosher salt

1

cup

all-purpose flour

,

plus more for the work surface

1

large

egg yolk

1

teaspoon

vanilla extract

Baking spray

Granulated sugar

,

to weigh down the crust while baking
For the apple-butter custard
1/2

cup

granulated sugar

5

tablespoons

cornstarch

1

large pinch

salt

5

large

egg yolks

2

cups

whole milk

1

cup

sweetened thick apple butter,

(must be thick, similar to tomato paste)

3

tablespoons (1.5 oz)

unsalted butter

1

teaspoon

vanilla extract
For the apple roses
2

cups

water

1 1/2

cups

granulated sugar

Juice of 1 lemon

8 to 10

apples
Instructions
Make the pastry
Using a stand mixer fitted with the paddle attachment, cream butter, sugar, and salt on medium speed until pale and light, 2 to 3 minutes. Scrape the sides and bottom of the bowl with a rubber spatula.

Add flour and beat on low speed until combined, 15 to 30 seconds. The mixture will look like wet sand.

Add egg yolk and vanilla and continue to mix on low speed until the dough comes together.

Flatten dough into a 6-inch (15-cm) disc, wrap in plastic, and refrigerate for at least 1 hour.

Once dough is chilled, lightly coat tart pan with baking spray.

Remove dough from refrigerator and let soften at room temperature for about 10 minutes. Using a rolling pin, bang and flatten the dough into a disk about 1/2-inch thick. Flour the work surface, then sprinkle the disk with flour. Roll out dough into a 12-inch (30-cm) circle.

Carefully wrap dough circle around pin, then unfurl it over the tart ring. Press into the bottom and up the sides of the pan, using any scraps to patch tears or fill in missing bits. Trim edge with a knife so it's even with the rim of the pan.

Refrigerate for at least 30 minutes.

Meanwhile, position a rack in the center of the oven, and crank the heat to 350°F (176°C).

Line tart with foil and fill to the top with granulated sugar. (Granulated sugar is the best pie weight. Plus after a few uses you get lovely toasted sugar!)

Bake for 30 to 35 minutes, or until golden brown. Move to a cooling rack, remove foil and sugar, and let cool completely in the pan.
Make the apple-butter custard
In a medium saucepan, whisk together sugar, cornstarch, and salt.

Add yolks and whisk thoroughly into a smooth paste.

Gradually add the milk until well incorporated.

Heat mixture over medium heat and whisk constantly until custard comes to a gentle boil. It will "burp" or "wink" as small bubbles rise to the surface.

Once the custard is boiling and burping, cook for 1 full minute more, whisking the whole time. The cornstarch needs the full minute of boiling to set the custard.

Whisk in apple butter and continue cooking for another minute. Stir in butter and vanilla and remove from heat.

Immediately pour custard into a shallow bowl and press plastic wrap directly on the surface. Chill at least 3 hours or overnight.
Make the apple roses
In a medium pan, bring water, sugar, and lemon juice to a boil. Whisk to dissolve sugar. Slide pan off heat.

Meanwhile, cut 1 or 2 apples in half from stem to blossom end. Place an apple half cut side down to steady it. Starting from one side, slice apple into half moons, no thicker than 1/8 of an inch. When you reach the core (you'll feel the seeds as you cut), turn the apple around, and repeat on the other side. (Don't discard the bit of leftover apple. Munch!)

Dunk apple slices in the hot liquid until just pliable enough to roll into roses, 15 seconds to 1 minute, depending on their thickness. Remove half moons with a slotted spoon and transfer to a plate.

Curl an apple half moon around itself to start a rosebud. Keep adding petals to the outside to build a rose. If needed, skewer rose with a few toothpicks to hold petals in place. Place rose on a plate.

Repeat with remaining apples until you have enough roses to cover the tart. You may have to reheat the syrup when adding more apples.

☞ TESTER TIP: Not in a rosy mood? No harm, no foul. Overlap apple slices in concentric circles (as in the far end of the pictures above) to cover the tart.

If not serving the tart within an hour or so, cover roses with plastic wrap and refrigerate.
Assemble and serve
Whisk apple-butter custard to make it smooth.

Fill crust with custard, smoothing the top with a spatula.

Remove toothpicks from apple roses and plant them on the tart. Carry to the table and watch everyone's mouth drop!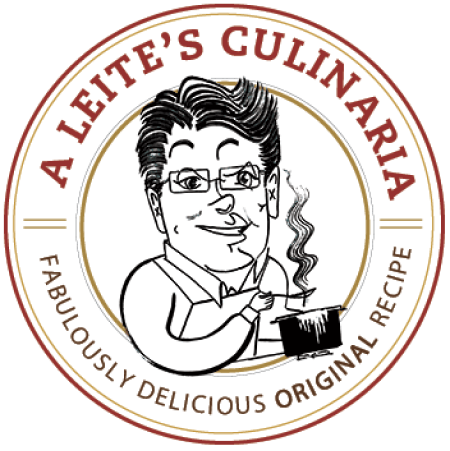 Nutrition
Serving:
10
servings
Calories:
541
kcal
Carbohydrates:
94
g
Protein:
5
g
Fat:
18
g
Saturated Fat:
10
g
Polyunsaturated Fat:
1
g
Monounsaturated Fat:
5
g
Trans Fat:
1
g
Cholesterol:
150
mg
Sodium:
157
mg
Potassium:
284
mg
Fiber:
4
g
Sugar:
73
g
Vitamin A:
713
IU
Vitamin C:
10
mg
Calcium:
90
mg
Iron:
1
mg
Nutrition information is automatically calculated, so should only be used as an approximation.
Recipe © 2021 David Leite. Photo © 2021 David Leite. All rights reserved.
---