Skillet Plum Cake
This skillet plum cake is an easy dessert to make with ripe plums (or your favorite summer fruit) that are baked into sweet buttermilk cake.
Recipe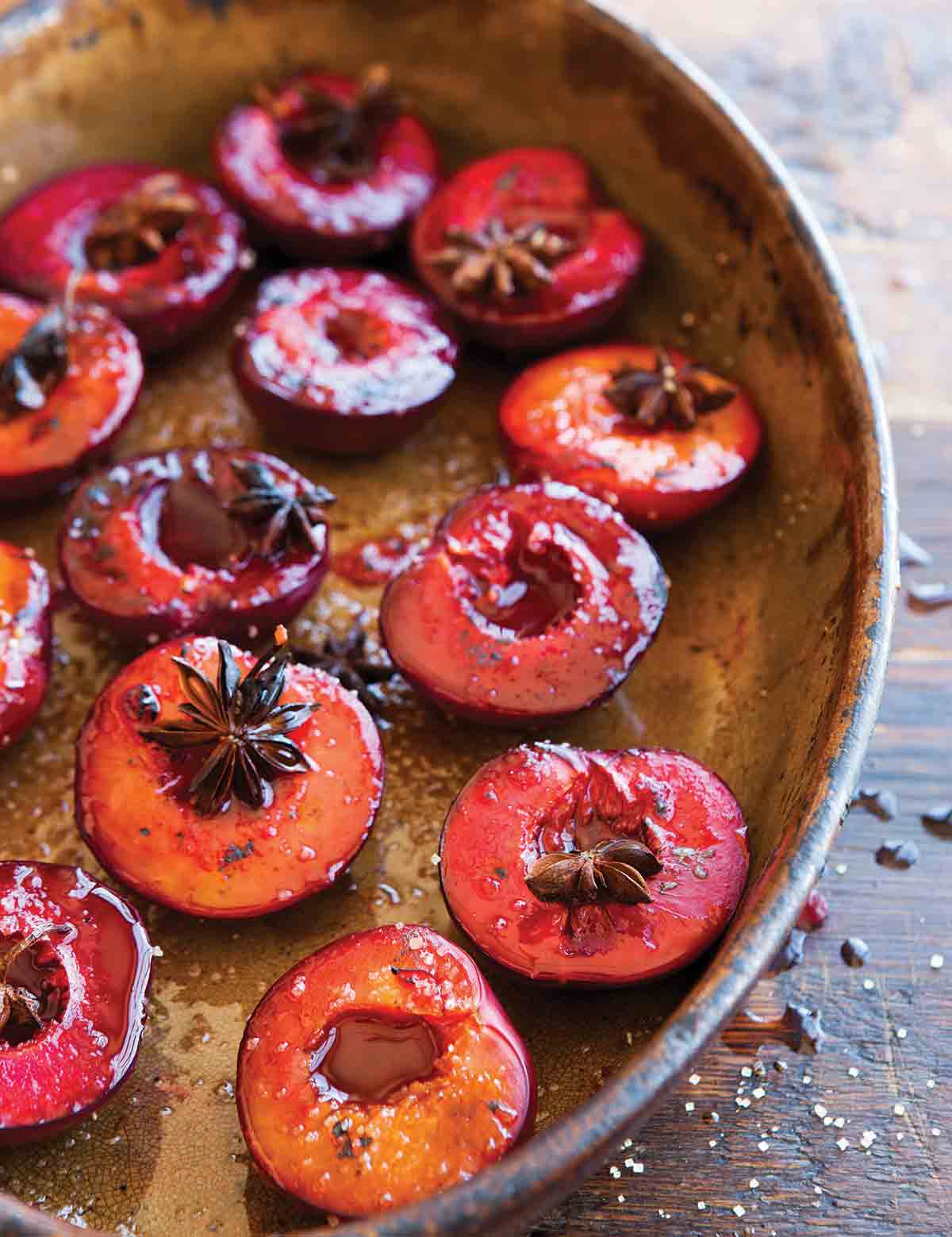 Roasted Plums
Roasted plums may be the easiest dessert you make this summer. They're simply sprinkled with brown sugar, strewn with star anise, and roasted until soft and crimson. Spectacular with ice cream or mascarpone yet equally stunning served straight from the baking dish.
Recipe
Plums are completely underappreciated, especially when roasted. Not only are they delicious, they will make your house smell AMAZING while being roasted. Also, the gorgeous color beats any food coloring. I love this.

Jeanette
Plum Crumble Pie
This plum crumble pie is made a traditional pastry crust, a bubbling fruit filling, and an easy crumble topping. An easy summer dessert.
Recipe
Roasted Plum Sorbet
This recipe is inspired by a sorbet that I had on one such evening in late summer, the scoops piled high into a waffle cone and dripping sticky-sweet plum juices down my hands—the perfect end to an evening.
Recipe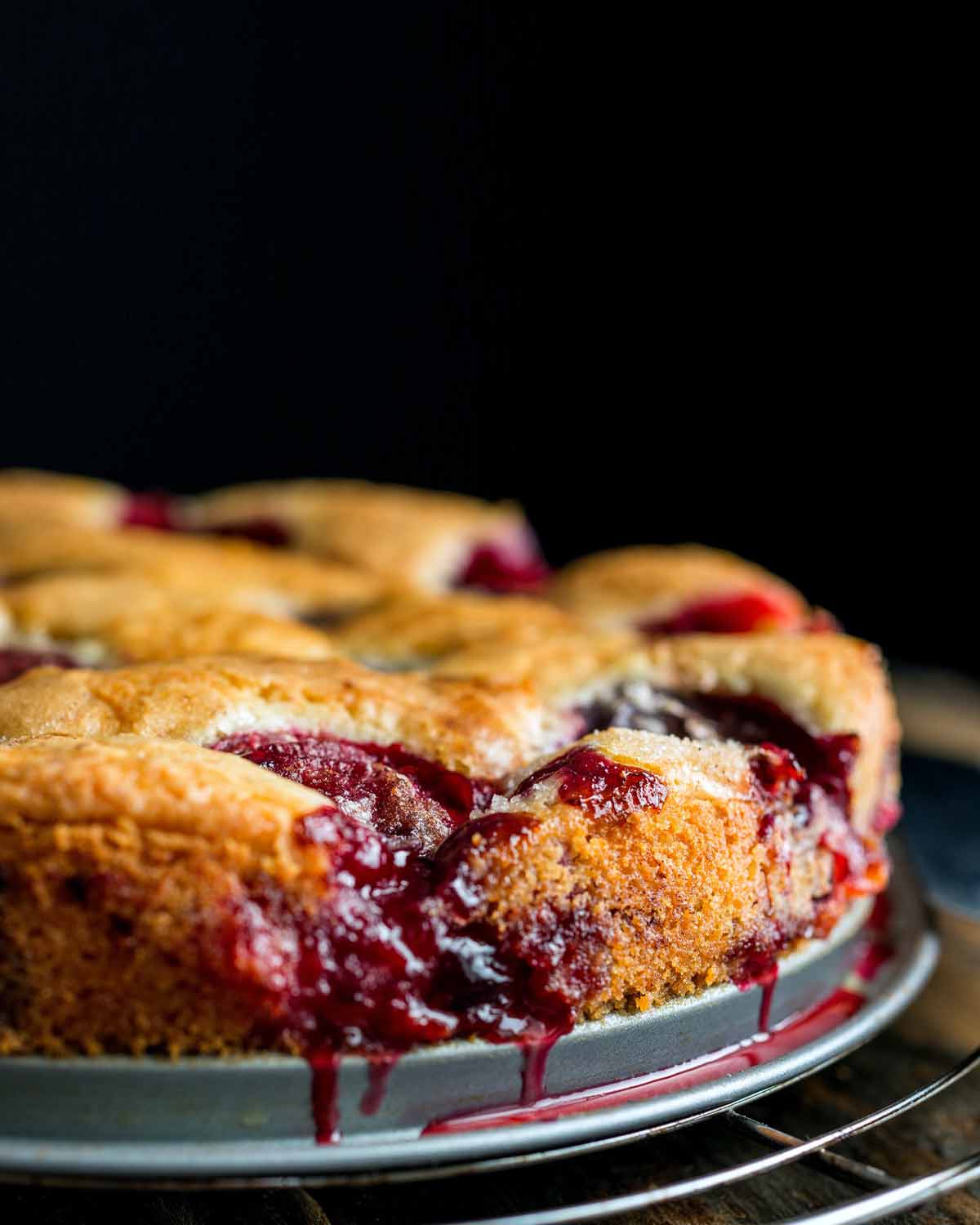 Plum Torte
This plum torte is the most requested recipe from The New York Times. And with good reason. An easy yet elegant way to indulge in summer that's made with a handful of everyday pantry ingredients.
Recipe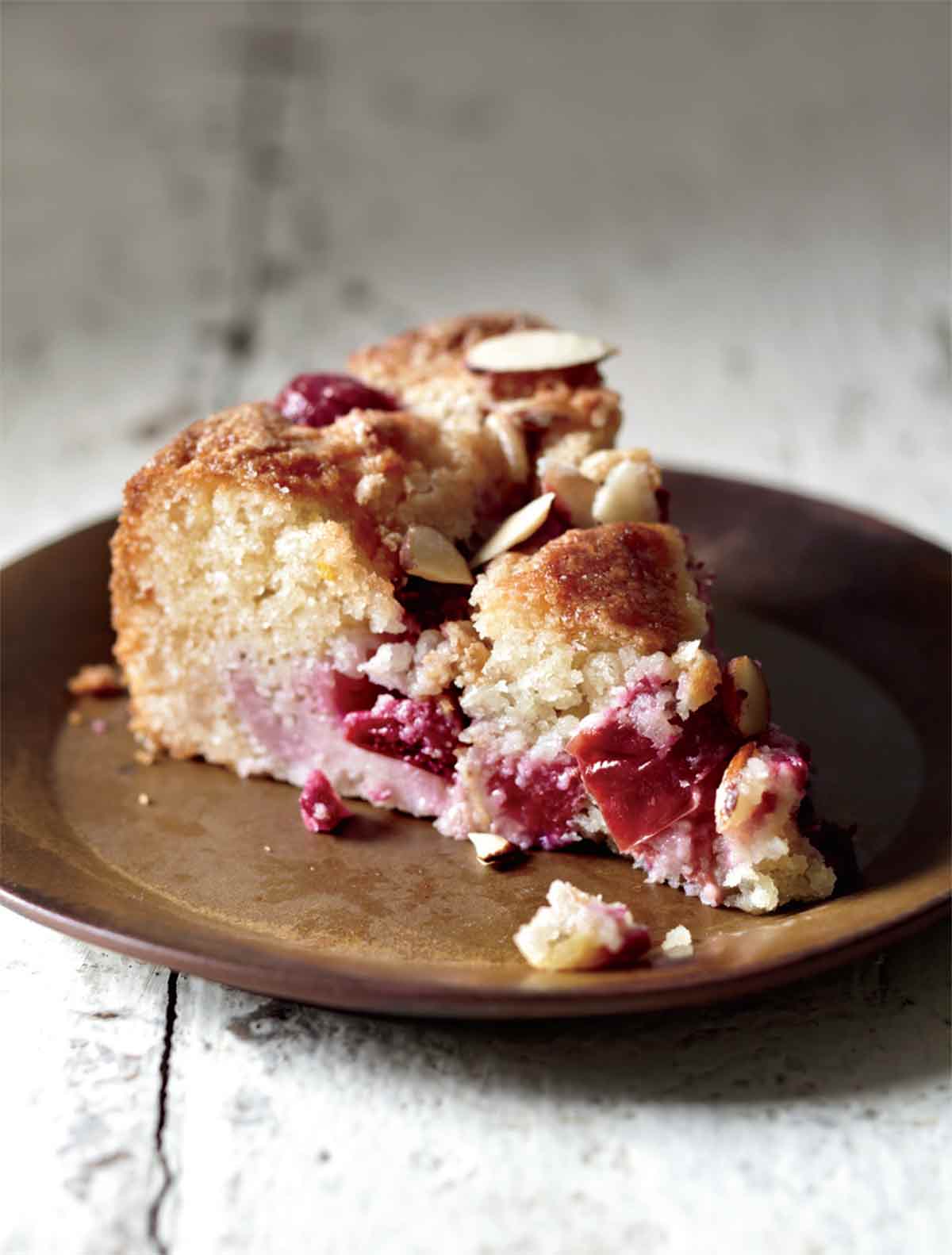 Plum Almond Cake
This plum almond cake, an Italian dessert known as Torta di Prugne e Mandorle, is easy to make from scratch with flour, almond meal, sugar, butter, lemon, and plums. Addictively delicious.
Recipe
This is the best cake ever. I have taken it to so many dinner parties and it's always a hit. Super yummy with fresh plums but have used tinned plums when fresh not in season and it's still delicious.

Suzanne
Stone Fruit Slump
You can make this stone fruit slump dessert with whatever is in season–plums, nectarines, or peaches, in particular. Covered it with gorgeous steamed dumplings, it's fabulous.
Recipe
How to Preserve Stone Fruits
How to preserve stone fruits is a fast and easy way to pickle a variety of summer abundance and will allow you to enjoy peaches, plums, and nectarines all year round.
Recipe
Plum Recipe FAQs
How can you tell if a plum is perfectly ripe?
Ripe plums will have a sweet fragrant smell and will give slightly when gently squeezed. Look for fruit that has smooth, blemish-free skin. Hard fruit will continue to ripen after picking, but avoid very soft and squishy fruit.
What are Italian plums?
Italian plums, also referred to as Italian prune plums are much smaller and darker than plums grown in the US. They have an oblong egg shape and are about the size of a large strawberry.
How should fresh plums be stored?
If your plums are still a little firm and unripe when you bring them home, store them at room temperature until they smell fragrant and have softened slightly. Once your plums are ripe, store them in the refrigerator inside an open plastic bag or an old egg carton.
What's the difference between plums, pluots, plumcots, and apriums?
Surely you've noticed some kinda kooky names attached to the plethora of plum-like creatures proliferating in produce aisles in recent years. Pluot. Plumcot. Aprium. Each of them are slightly different yet still largely the same in terms of being a cross of plums and apricots.

In contrast to the rather tart tang of old-fashioned plum varieties, these new-fangled stone fruits have a sweet-tart flavor. They're all good in our book. Just slightly different from one another.