This plum sorbet is gonna change your late summer stone fruit strategy. So easy. So elegant. Ice cream maker not required.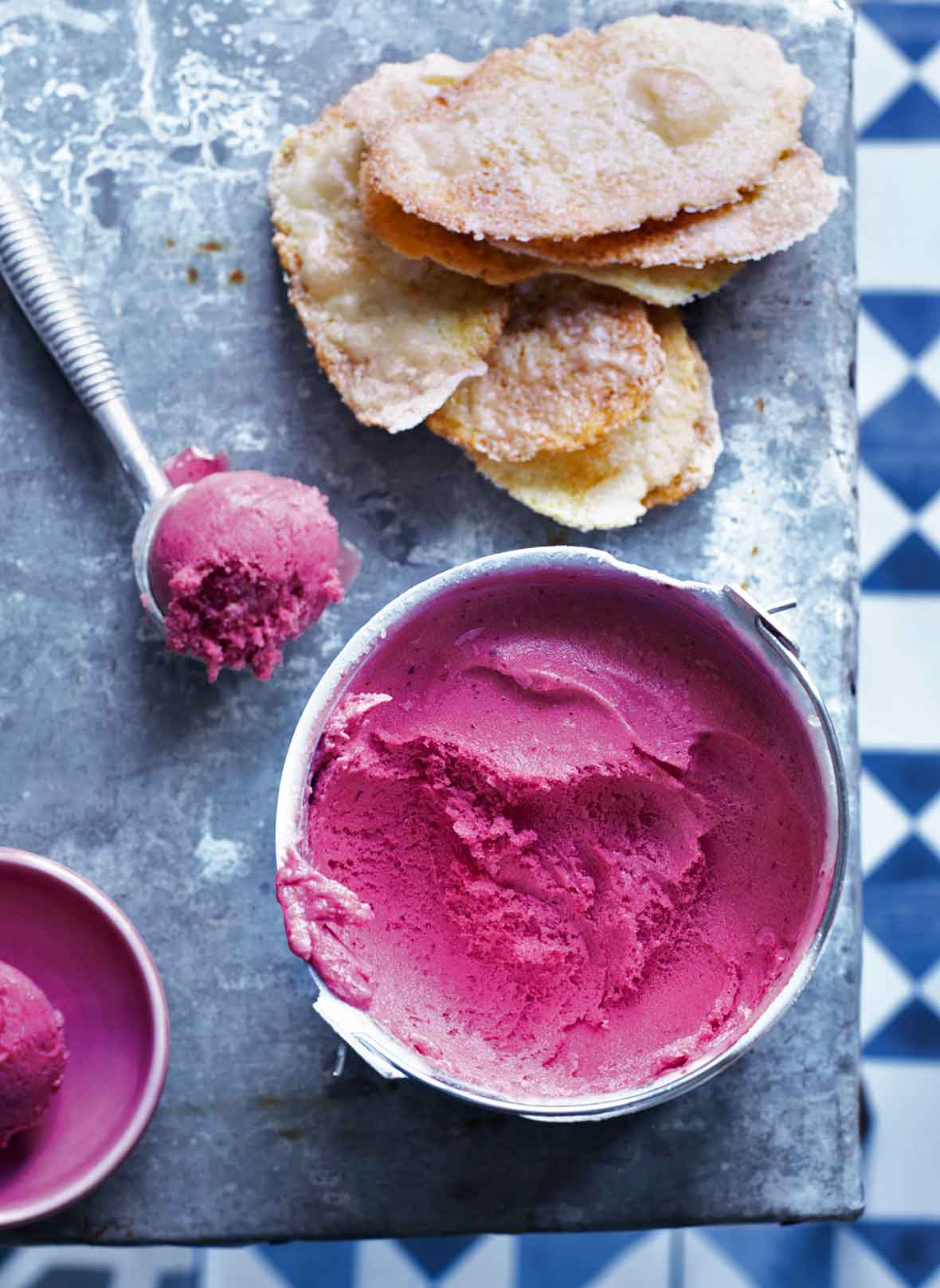 This plum sorbet recipe is going to change your summer stone fruit strategy. As lovely as fresh plums are out of hand, they're equally stunning when roasted with sugar and spice and churned into this tartly sweet sorbet. Curiously, roasting brings out the essence of the plums in a way that makes them taste even more like plums. (Yes, we know what you're thinking. That plums are at their plummiest when consumed out of hand at the kitchen sink with juice dribbling down your arm. And they are lovely. But to understand what we mean you sorta have to try this sorbet and experience it for yourself.)–Renee Schettler Rossi
*Can I Substitute Pluots For Plums?
Yes, you can absolutely swap those pluots for plums in this sorbet recipe. Just be aware that since pluots tend to be paler and sweeter than plums, the color of your sorbet will probably be a touch paler than what you see in the photo above and the taste will be a touch sweeter. [Editor's Note: If a tarter sorbet is more your thing, you could opt to not use all the simple syrup when making the plum sorbet, starting with some and tasting and adding more as desired.]
Roasted Plum Sorbet
Quick Glance

(2)

45 M
5 H
Serves

6

to 8
Print Recipe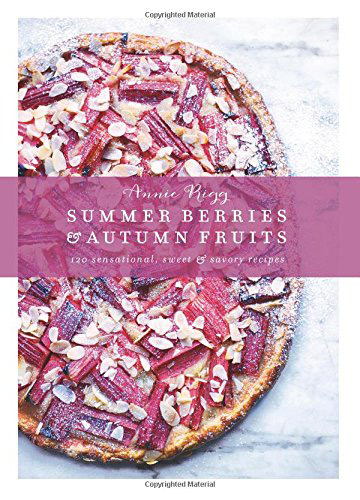 Special Equipment: Ice-cream maker (optional)
Ingredients
Email Grocery List
For the roasted plums
For the plum sorbet
Directions
Make the roasted plums
Preheat the oven to 350°F (177°C) and adjust the rack to the middle position. Line a rimmed baking sheet or a roasting pan with parchment paper or foil.
Cut the plums in half. Don't worry about removing the pits. Arrange the plums in the prepared pan, cut side up, and sprinkle with the sugar. Split the half vanilla bean in half lengthwise and cut each piece in half again. Tuck the vanilla pieces and cinnamon stick among the plums and roast until the fruit is very tender, juicy, and starting to caramelize at the edges, 30 to 40 minutes. Let the plums cool to room temperature.
Make the plum sorbet
Grab a spoon and a halved plum and hold them over a bowl. Scoop the fruit from the peel and let the fruit and any juice drop into the bowl. (If you prefer a darker colored, tarter flavored sorbet, you can leave the peel intact.) Repeat with the remaining plums. Discard the skins along with the pits, cinnamon stick, and any vanilla bean pieces. Blend the plums until smooth with an immersion blender or in a food processor. If a silky smooth sorbet is desired, pass the mixture through a fine-mesh sieve.
Pour the cold water into a saucepan and add the granulated sugar. Bring to a boil over medium heat, stirring to dissolve the sugar. Simmer for 2 minutes and then remove the pan from the heat and add the roasted plum purée. Let cool to room temperature.
Cover the plum sorbet mixture and place it in the fridge until chilled through, at least 1 hour.
If you have an ice cream maker, churn the plum sorbet in the ice-cream maker according to the manufacturer's instructions, at least 20 minutes. Transfer to a resealable container, cover, and freeze until firm, about 4 hours. If you don't have an ice cream maker, simply freeze the mixture in a shallow container, such as a roasting pan, whisking it every hour or so to break up the ice crystals. Once the sorbet is frozen, break it into manageable chunks, transfer it to a food processor, and blend until smooth and light. Place in a resealable container, cover, and freeze until firm, about 4 hours.
When ready to dive into your plum sorbet, remove it from the freezer and let it rest at room temperature for 5 to 10 minutes prior to scooping and serving.
Print Recipe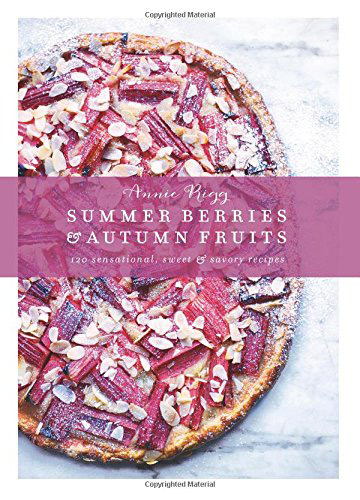 Recipe Testers Reviews
Roasted Plum Sorbet Recipe © 2016 Annie Rigg. Photo © 2016 Tara Fisher. All rights reserved. All materials used with permission.
If you make this recipe, snap a photo and hashtag it #LeitesCulinaria. We'd love to see your creations on Instagram, Facebook, and Twitter.