This grilled pork loin is first soaked in a garlic-cumin-paprika brine, then grilled, and then glazed with a mix of honey, lemon, and chives for tender, juicy pork chops every time.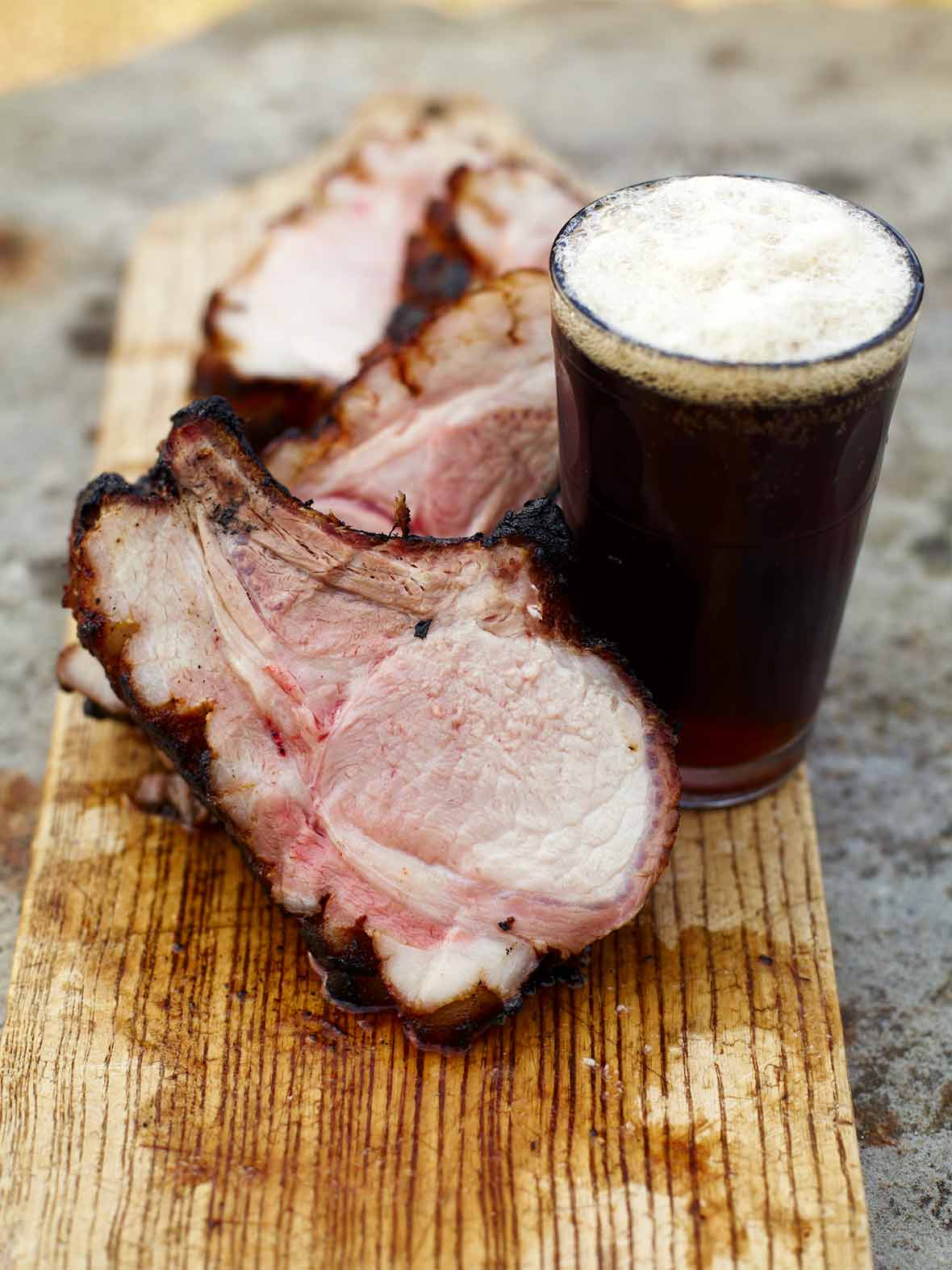 This grilled pork loin recipe is an admirable and easy alternative to tossing pork chops on the grill and letting them dry out to the point of leather. The trick? You rely on an entire pork loin, rather than individual chops. Then youe brine it, glaze it, grill it, and only after it's taken off the heat do you slice it into individual chops, ensuring tender, juicy magnificence certain to incur unabashed happiness the likes of which you may not have ever experienced from pork. Originally published September 14, 2010.–Renee Schettler Rossi
Spice-Glazed Grilled Pork Loin
Quick Glance
30 M
15 H, 30 M

Serves 6 to 8
Print Recipe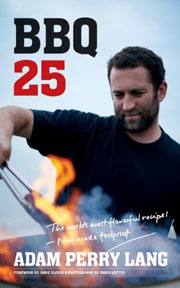 Ingredients
For the brine

5 tablespoons sea salt or kosher salt

5 tablespoons light brown sugar

1 tablespoon freshly ground black pepper

2 tablespoons grated or finely chopped sweet white onion

10 garlic cloves, crushed

1 tablespoon paprika

1 teaspoon ground cumin

1 teaspoon garlic salt

1 bunch thyme

1 bunch flat-leaf parsley

1 bunch rosemary

6 cups cold water

For the pork loin roasts

Two (2 1/2-pound) pork loin roasts, preferably boneless

Canola oil or vegetable oil

For the spice glaze

1/4 cup packed light brown sugar

2 tablespoons paprika

1 teaspoon ground cumin

1/4 cup honey

2 teaspoons grated lemon zest

2 tablespoons chopped chives

For the finishing sauce (optional)

6 tablespoons olive oil

2 tablespoons chopped flat-leaf parsley leaves

Sea or kosher salt

Freshly ground black pepper, to taste

Grated lemon zest

Chopped chives
Directions
Brine the pork

1. Combine all the brine ingredients except the pork loin and oil in a large bowl or resealable plastic bag. Mix and mash the ingredients with your hands, directly or through the bag, squeezing them to release the maximum flavor. Transfer half the brine to a second large bowl or plastic bag.

2. If desired, to increase the surface area of the meat for seasoning, score the fatty side at 1/4-inch intervals, making 1/4-inch deep cuts in a crosshatch pattern.

3. Place a pork loin in each bag or bowl of brine and refrigerate for at least 3 hours and up to 24 hours.

Make the spice glaze

4. Combine all the spice glaze ingredients in another resealable plastic bag.

Grill the pork loin

5. Prepare a grill for indirect cooking and bring it to 325°F (162° C).

6. Drain the pork loin, discarding the brine, and pat it dry with paper towels. Rub the meat with just enough canola oil to make it glisten.

7. Carefully oil the preheated grill rack, using tongs and a paper towel dampened with oil. Place the loin on the well-oiled rack, fatty side up. Close the grill lid and cook, covered, for 45 minutes.

8. Transfer the pork loin to a plate. Cut off a bottom corner of the plastic bag of glaze and drizzle the glaze over the pork, turning it to coat it completely.

9. Return the loin to the grill and cook for an additional 45 minutes to allow the glaze to permeate the meat. The pork is done when it registers 160°F (71°C) on an instant-read thermometer. Let it rest for about 10 minutes.

Make the finishing sauce (optional)

10. Combine the finishing sauce ingredients on a clean cutting board.

Devour

11. Slice the rested pork loin, place it on the finishing sauce, if using, and turn to coat each slice. Serve immediately, preferably with a cold beer.
Spice-Glazed Grilled Pork Loin Recipe © 2010 Adam Perry Lang. Photo © 2010 David Loftus. All rights reserved. All recipes and photos used with permission of the publisher.
If you make this recipe, snap a photo and hashtag it #LeitesCulinaria. We'd love to see your creations on Instagram, Facebook, and Twitter.