For this grilled radicchio salad, radicchio is quartered, brushed with olive oil, and grilled until crunchy-soft. It's then tossed with blue cheese and drizzled with a quick vinaigrette. Equal parts sweet and smoky.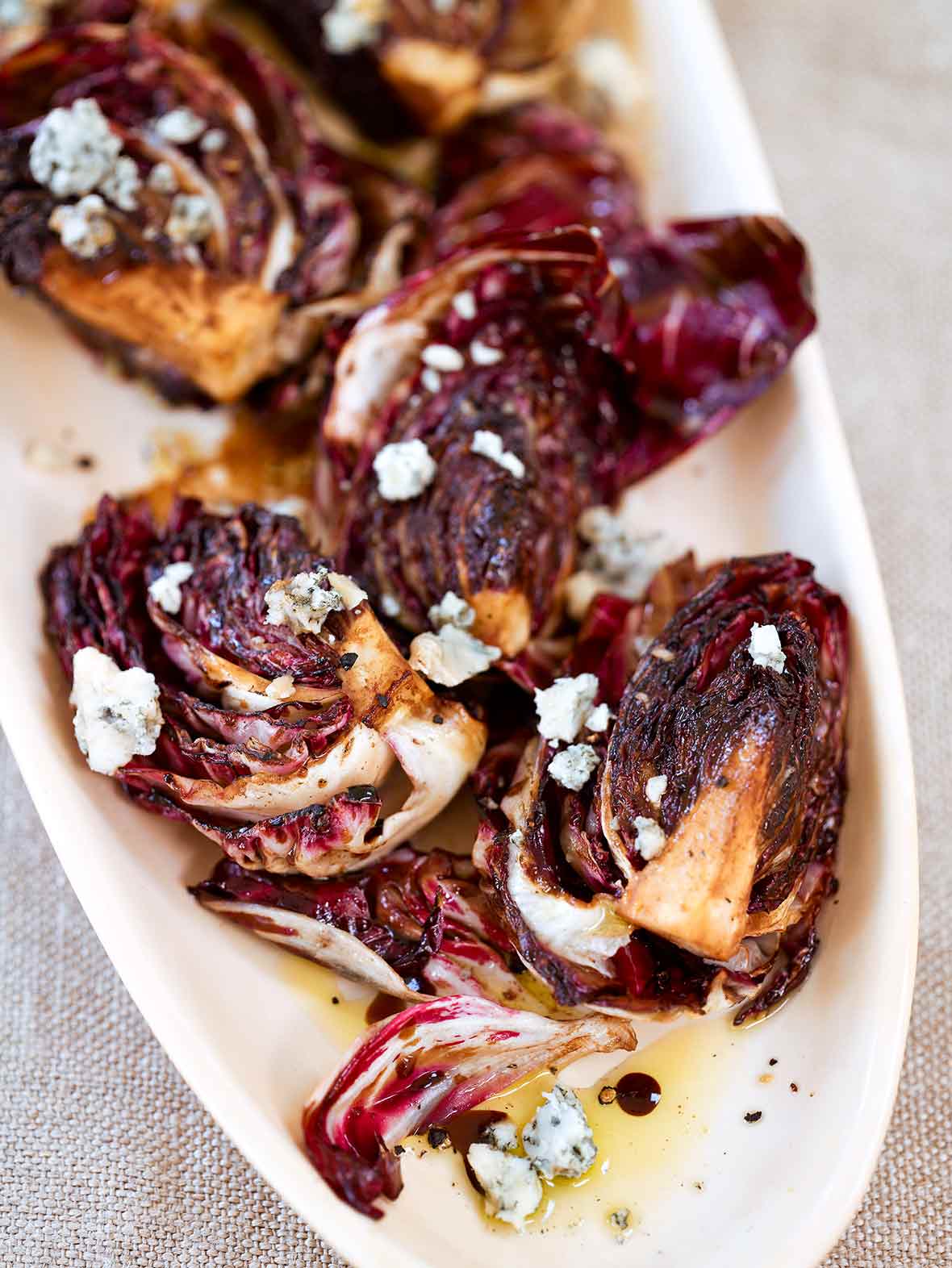 Quartering radicchio heads lengthwise and grilling them transforms its taste from bitter to gently sweet and smoky. Showering the hot-off-the-grill leaves with balsamic dressing and crumbled Gorgonzola add complexity, though not in a gild-the-lily sort of way.–Christine Hanna
LC What To Sip Note
Some foods are trickier to pair with a wine than others. This is one of those tricky ones, seeing as there's a sweetly bitter component, a highly acidic vinegar (or vinaigrette, if you will) component, and a pungent blue cheese component. But since this recipe comes from a book titled The Winemaker Cooks, we're not going to shy away from recommending a wine, nor is author Hanna. She suggests a pinot grigio, explaining that its "zingy acidity is a nice foil for the richness of the Gorgonzola in the salad."
Grilled Radicchio Salad
Quick Glance
20 M
20 M

Serves 6
Print Recipe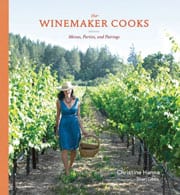 Ingredients
3 small heads radicchio, quartered lengthwise

1/4 cup extra-virgin olive oil, plus more for brushing

1 tablespoon red wine vinegar

1 tablespoon balsamic vinegar

1 teaspoon Dijon mustard

1/2 teaspoon salt

1/4 teaspoon freshly ground pepper

4 ounces Gorgonzola cheese
Directions
1. Preheat a gas grill to medium-high or prepare a medium-hot fire in a charcoal grill.

2. Rinse the radicchio quarters and pat them dry. Brush the radicchio quarters with oil and place the heads on the grill rack. Cover, and cook, turning as necessary, until grill-marked but still crunchy in the middle, 2 to 3 minutes per side. Transfer to a plate.

3. In a small bowl, whisk together the 1/4 cup olive oil, the vinegars, mustard, salt, and pepper. Divide the grilled quarters among plates and crumble the Gorgonzola over the top. Drizzle with the balsamic vinaigrette and serve pronto.
Grilled Radicchio Salad Recipe © 2010 Christine Hanna. Photo © 2010 Sheri Giblin. All rights reserved. All recipes and photos used with permission of the publisher.
If you make this recipe, snap a photo and hashtag it #LeitesCulinaria. We'd love to see your creations on Instagram, Facebook, and Twitter.