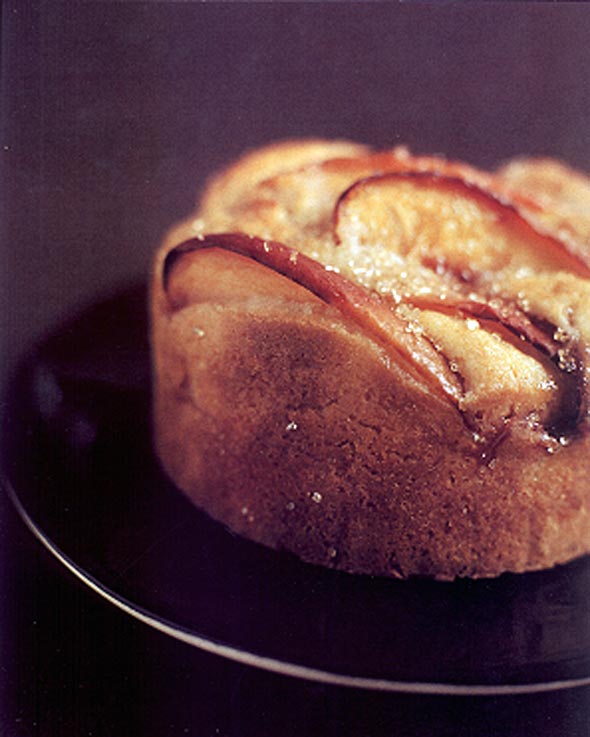 These are perfect partners for a morning cup of coffee or an afternoon latte. Of course, who could resist tucking into them as an elegant finish to a splendid meal?–Donna Hay
LC Donna Says... Note
Okay, so while these little lovelies are just spectacular with nectarines, we'd like to share what author and Australian food styling maven Donna Hay has to say. "Don't wait until nectarines are in season to enjoy this treat. We've substituted apricots and peaches. At one time or another, we've probably reached for just about every ripe fruit that will hold up to a spin in the oven." There you have it. What are you waiting for?!
Little Nectarine Cake
Quick Glance
15 M
40 M

Makes 8
Special Equipment: Eight 3-inch cake pans or a muffin tin with large wells
Print Recipe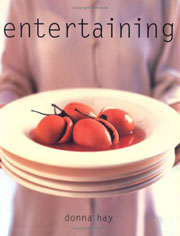 Ingredients
1 stick (4 ounces) unsalted butter, chopped, plus more for the tins

1 cup granulated sugar

1 teaspoon vanilla extract

2 large eggs

1 1/3 cups all-purpose flour, sifted, plus more for the tins

1 1/2 teaspoons baking powder

1 cup sour cream

1/3 cup ground almonds

3 to 4 ripe nectarines, sliced

1 tablespoon demerara, turbinado, or any raw sugar
Directions
1. Preheat the oven to 350°F (175°C). Butter and lightly flour 8 small (3-inch) round cake tins or 8 large muffin tins.

2. Place the butter, granulated sugar, and vanilla in the bowl of an electric mixer and beat until light and creamy. Add the eggs, 1 at a time, and beat well. Sift the flour and baking powder over the butter mixture and gently fold through until no trace of flour remains. Add the sour cream and almonds and mix just until combined.

3. Spoon the mixture into the prepared tins. Top the batter with several nectarine slices and sprinkle with raw sugar.

4. Bake for 20 to 25 minutes or until a skewer or toothpick inserted in the center comes out clean. Let the cakes cool in the pans for a few minutes, then turn out onto a wire rack. Serve the cakes warm with coffee.
Recipe Testers Reviews

I've made these little cakes repeatedly since I discovered this recipe. The first time was for a party we were hosting. We just happened to have an oversupply of ripe nectarines, so it was perfect, and they were a big hit! Since they were so popular, I made them again for a bake sale fundraiser and received the same joy and acclaim for that batch. Then we had some ripe white peaches on hand. I wondered what to do with them, and then remembered this terrific recipe. I used a large muffin tin rather than a cake pan the first couple times, and the third time I tried a regular-size muffin tin (the kind with 12 cups). I found that the recipe works beautifully either way. I think the 3-inch round cake tin would be too large for my personal taste, but my taste testers might not agree, as this combination of ripe, baked, seasonal fruit and rich batter that includes sour cream, ground almonds, and vanilla is irresistible. I think they'd eagerly devour even the larger 3-inch size if it was presented to them. The sprinkling of sugar is a lovely touch--don't skimp on it, as it adds a nice finish to the visual appeal of these cakes. Note that mine were never as pretty as the accompanying photo, but they've always been a hit.
Little Nectarine Cake Recipe © 1999 Whitecap Books. Photo © 1999 Con Poulos. All rights reserved. All recipes and photos used with permission.
If you make this recipe, snap a photo and hashtag it #LeitesCulinaria. We'd love to see your creations on Instagram, Facebook, and Twitter.