Cashew brittle is irresistibly buttery, eminently giftable, and spectacularly easier to make than you'd expect. Here's how.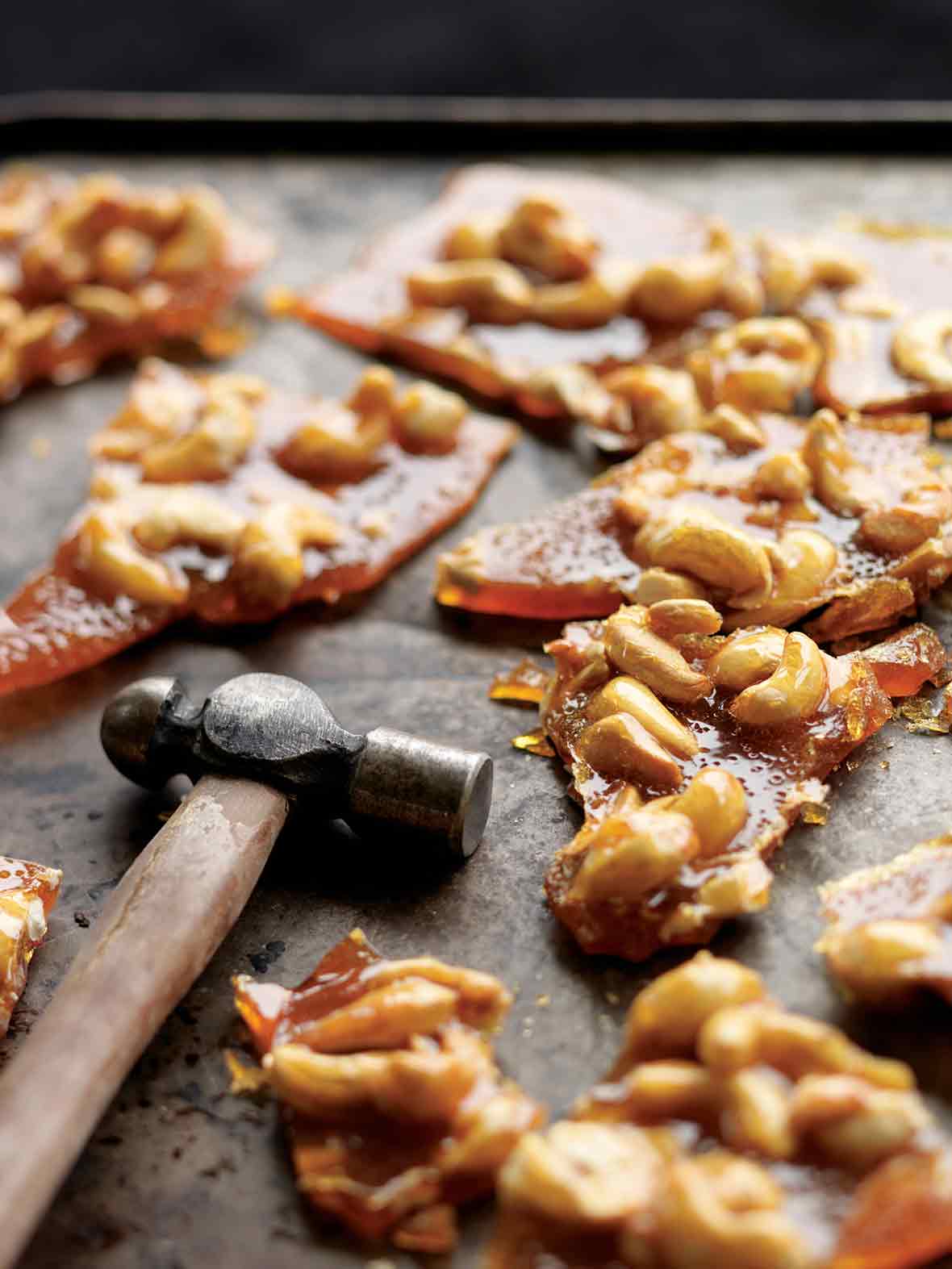 Cashew brittle. How fortunate that this is the answer to all life's questions. Well, maybe not all. But this buttery brittle certainly seems to make things better in moment. All it takes is a little sugar, cashews, and patience to bring that loveliness into your life. Originally published November 26, 2012.–Renee Schettler Rossi
How To Make Brittle Without Any Problems
While simple, candy-making—and making caramel in particular—can be tricky business the first go-round, admits author Julia Parsons. She's learned that by following a few golden rules when making this cashew brittle, you'll have very little trouble. Here, in her words, is what she's found to be true:
Golden Rule 1: Be diligent. Once you've poured the sugar into the pan, shake the pan so that the sugar forms an even layer and, hence, heats evenly. While it's heating, shake the pan every now and then, otherwise you may end up with sugar in some parts cooking more quickly and burning.
Golden Rule 2: Be patient. Nothing will appear to happen for quite some time, but wait and watch. It'll get there.
Golden Rule 3: Be careful. Resist the temptation to touch or taste the caramel, as caramelization occurs when sugar reaches around 338˚F (170˚C)—much higher than boiling water. Not only is caramel scalding hot, but it sticks to everything, making the potential for burns quite high.
Golden Rule 4: Be attentive. To create the special taste of caramel, you need the flavor of the molasses in the sugar to come out. And for that to happen, you need to be confident enough to let the sugar reach a deep, golden amber color. You don't want to take it off the heat too soon—if you do the caramel will be too sweet. Conversely, caramel can quickly overcook and take on a bitter taste. If you're uncertain, take the pan off the heat, check the color, and, if necessary, return it to the burner. Your nose, as well as your eyes, will tell you when it's reached that long-anticipated caramel stage.
Golden Rule 5: Be fast. Once you take the caramel off the heat, it will quickly start to cool and harden, so you need to have the other ingredients on hand and ready to go. Oh, and one final thing. To clean a pan with stuck-on caramel, simply fill it with water, bring it to a boil, and watch the caramel melt away.
Cashew Brittle
Quick Glance
30 M
30 M

Makes never quite enough
Print Recipe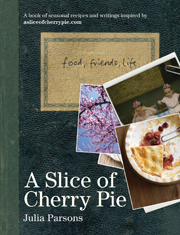 Ingredients
1 1/2 cups (10 1/2 ounces) superfine sugar (or just blitz granulated sugar in a blender until finely ground but not powdery)

2 1/4 cups (10 1/2 ounces) roasted cashews (salted or unsalted) (or if you prefer you can scale back the nuts to just 1 1/2 cups)
Directions
1. Line a rimmed baking sheet with parchment paper.

2. Heat a large, flat-bottomed, heavy saucepan over low heat. Add the sugar and evenly distribute it. After awhile the sugar will start to dissolve and turn golden. Shake the pan every now and then so that it dissolves evenly. Be patient—don't stir the sugar and don't, for the love of all things good, turn up the heat. Just wait until the sugar has dissolved. This may take awhile.

3. Once the sugar has completely dissolved, turn the heat up to medium and wait until the sugar goo turns a deeper golden, caramel color. Immediately add the cashews to the pan and tilt the pan to swirl the cashews into the caramel. You may need to use a wooden spoon to help coat the cashews in the caramel. Quickly and carefully turn the caramel-covered cashews onto the parchment, spread it as best you can, and let it cool. The brittle will set quite quickly but will take about an hour to cool completely. Once the nut brittle is cool you can break it up—a small, clean hammer will help with this.
Cashew Brittle Recipe © 2010 Julia Parsons. Photo © 2010 Cristian Barnett. All rights reserved. All recipes and photos used with permission of the publisher.
If you make this recipe, snap a photo and hashtag it #LeitesCulinaria. We'd love to see your creations on Instagram, Facebook, and Twitter.