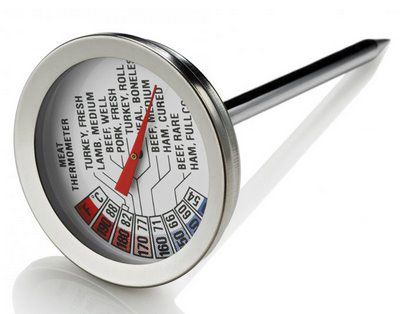 For a long time, every year when it came to the interminable turkey-eating season—November to New Year's Day—I stood there holding a meat thermometer, hands trembling, face twitching, wondering if this bird would be the one I actually cooked correctly. You see, it seemed no matter what I did, I missed the mark so spectacularly that, for a while, I left the protein-cooking part of the day in The One's hands and I took up the immensely less intimidating baking portion of the entertaining program. But not before one memorable Thanksgiving when I had to call our friend Matty, a former butcher, into the kitchen to salvage the bird, not to mention my flagging self-esteem. (To his great credit, Matty, a man who'll use anyone's misfortunes as grist for a few minutes of hilarious stand-up cocktail chatter, never breathed a word of it to anyone. At least, never in my presence.) Read more "Thickest Part of the Thigh, Huh?" »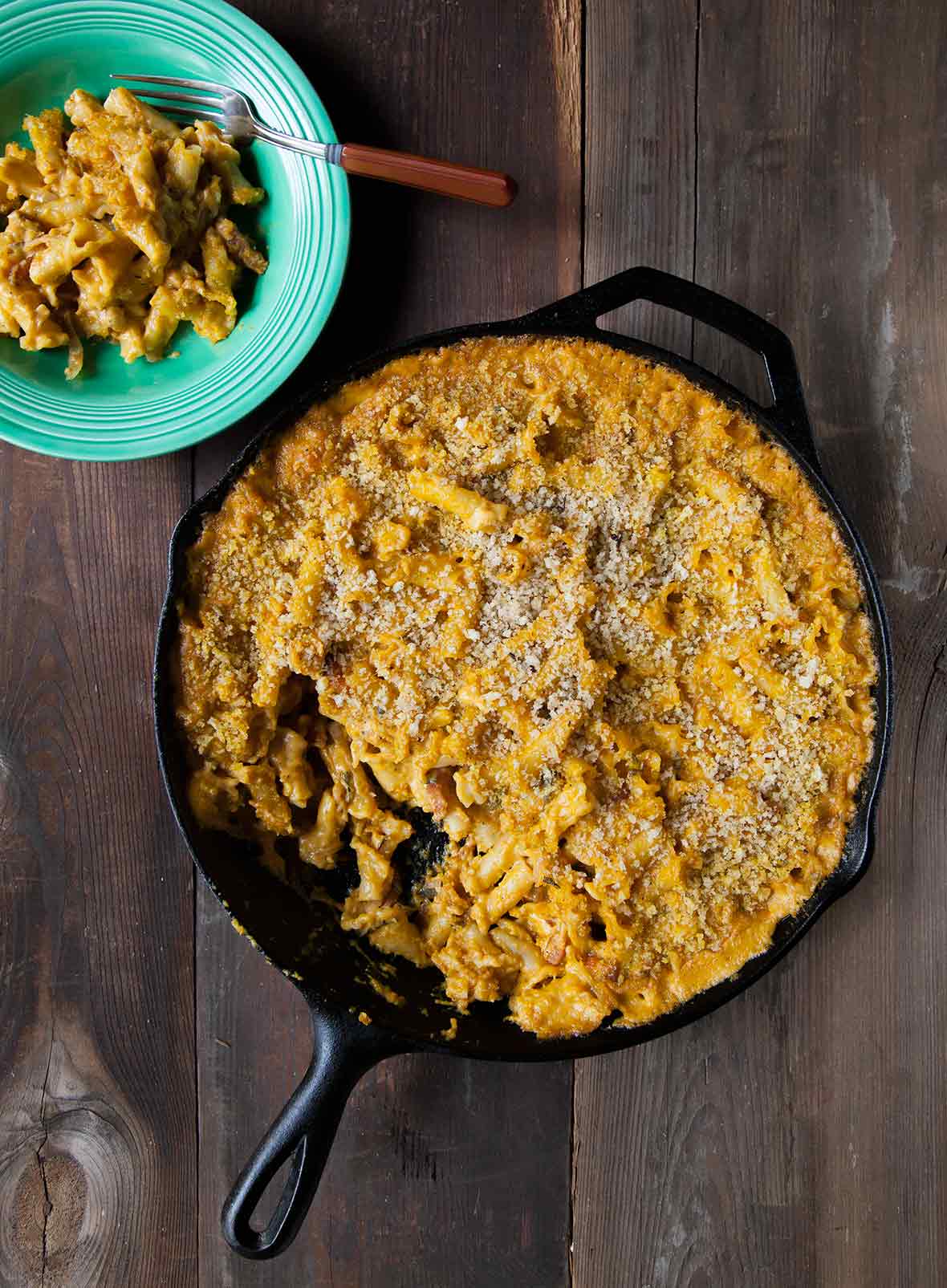 Each autumn, it goes something like this in our house:
"Hey, The One. What do you want for dinner?"
"Something pumpkin."
"What about lunch?
"Something pumpkin."
"A snack."
"Something pumpkin."
"Dessert? Let me guess: Something pumpkin."
"No, chocolate." Read more "Pumpkin Macaroni and Cheese" »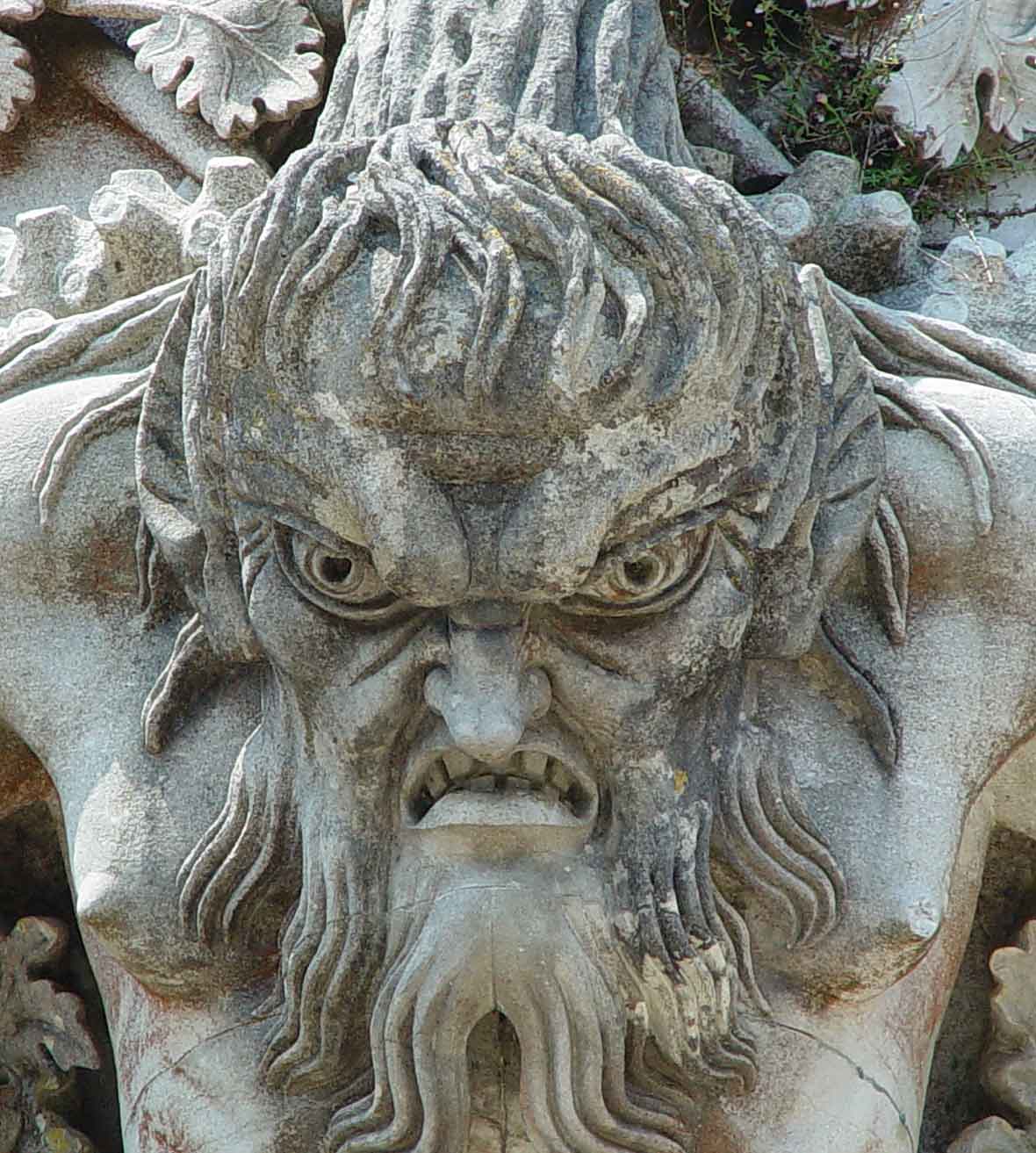 Originally published October 31, 2011. 
Every Halloween, in the elevator of my apartment building, there's a sign-up sheet for residents willing to welcome treat-or-treaters. It's never a long list, mostly just a smattering of names of people pressured into opening their apartments so desperate parents have a few places their kids can beg for candy. See, in the city, it's considered poor etiquette to hit up another hi-rise for Halloween hooch—some parents would even say it's dangerous without a background check and 23andMe DNA sample of every tenant.
And every October, with all good intentions, I promise myself that this will be the year I'm one of those people every parent is grateful for and every kid loves. The one who dresses up in some whacked-out bizarre—but not child-molester bizarre—costume and hands out high-sucrose booty by the Dutch oven-full. I've even gone so far as to come up with schematics of how I'll transform my apartment's gallery into a chamber of horrors rivaled only by The Walking Dead, with synthetic cobwebs, red Karo-syrup blood, and a gnawed hand or two poking out of the coat closet for added effect. Read more "Trick or Treat for the Childless" »