These potato chip toffee chocolate chip cookies are made with all the salty crunchy sweet chocolatey ingredients the title suggests.
How To Freeze Cookie Dough
If, like us, you find yourself confronted with insistent cookie cravings at the most inconvenient of times, don't stress. Just be smart. Next time you make a batch of these, set aside some of the dough and roll it into individual balls of dough. Place the dough balls on a plate and tuck them in the fridge until they're hard through and through. Then slip them into a resealable plastic bag and freeze for up to 2 months. To bake, simply place the frozen balls (do not thaw) on a cookie sheet and add 1 extra minute to the recipe's baking time.
Potato Chip Toffee Chocolate Chip Cookies
Quick Glance

(2)

15 M
2 H, 50 M

Makes 16 large cookies
Print Recipe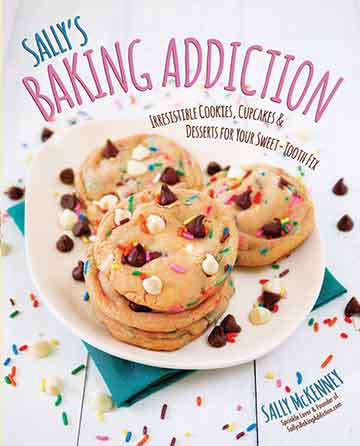 Ingredients
Directions
Whisk the flour, baking soda, cornstarch, and salt together in a large bowl.
In a medium bowl, whisk the melted butter, brown sugar, and granulated sugar together until no sugar lumps remain. Whisk in the egg, then the egg yolk, and then whisk in the vanilla. Pour the wet ingredients into the dry ingredients and mix together with a large spoon or rubber spatula. Fold in the chocolate chips, potato chips, and toffee pieces. Cover the dough and chill for at least 2 hours (or up to 3 days).
Take the dough out of the refrigerator and allow to soften slightly at room temperature for 10 minutes.
Preheat the oven to 325°F. Line 2 large baking sheets with parchment paper or silicone baking mats.
Roll the dough into balls, using about 3 tablespoons dough per cookie. If the dough is crumbly, the warmth of your hands will help it come together in a ball. Roll the cookie dough balls to be taller rather than wide. Place 8 balls of dough 3 inches apart on each baking sheet.
Bake each batch for 11 to 12 minutes. The cookies will look very soft and underbaked. Remove from the oven and let them cool on the baking sheet for 10 minutes before moving to a wire rack to cool completely. The cookies will stay fresh in an airtight container at room temperature for up to 10 days.
Print Recipe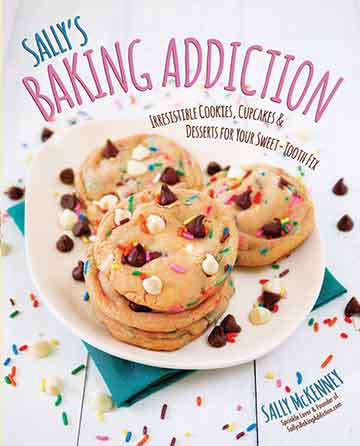 Recipe Testers Reviews

I've tried other potato chip cookie recipes before, but this one is by far the best. My friend and I wolfed down a total of 5 of the cookies right after a pretty hearty dinner, and "OMG" and "wow" were the
typical accolades from other tasters—I'd say that's a sure sign of an irresistible treat! The cookies didn't have the aroma of the savory potato chips, but we could definitely taste the salt. It was just the right amount and married very well with the chocolate and buttery toffee flavors. The texture was lovely, too—moist and chewy, with a gentle crunch of the toffee pieces.
These cookies were enjoyed so much, I noted on the recipe to always double it!
My potato chips were Lay's "Wavy." I crushed my potato chips pretty finely (by hand; I find it easiest), so there were no potato shards in the cookies (we liked that, though).
If using Heath bars for the toffee pieces, you will need two bars minus about an inch off of one of the bars (one weighs 39 grams, according to the package). You can also buy Heath toffee bits (called "Heath Bits'o Brickle," sold where chocolate chips are). They are not covered in chocolate, but I think they would be fine for this recipe since it calls for chocolate chips as well.
I refrigerated the dough overnight; it was still pretty hard after sitting at room temp for 10 minutes, but the warmth of my hands helped with forming it into balls. The cookies baked in 12 minutes.
These cookies were such a big hit, I didn't have a chance to see how long or well they'd keep!
Potato Chip Toffee Chocolate Chip Cookies Recipe © 2014 Sally McKenney. © 2018 All rights reserved. All materials used with permission.
If you make this recipe, snap a photo and hashtag it #LeitesCulinaria. We'd love to see your creations on Instagram, Facebook, and Twitter.