This plum kuchen is essentially an easy crumb cake. A German classic, we welcome it as breakfast, brunch, onesies, dessert, midnight nosh…heck, there's no time of day or night that we don't welcome it.
This plum kuchen is essentially a German crumb cake although you'll see that, curiously, it comes together more like a bread than a cake. Whatever the lovely dessert's proper nomenclature, we guarantee any bickering over what it should be called will be silenced when you set it on the table. We've had it as breakfast, brunch, dessert, and a midnight nosh, and quite frankly, we can't image a time of day or night when it wouldn't be welcome.–Renee Schettler Rossi
Plum Kuchen
Quick Glance
45 M
4 H, 30 M

Serves 8 to 10
Print Recipe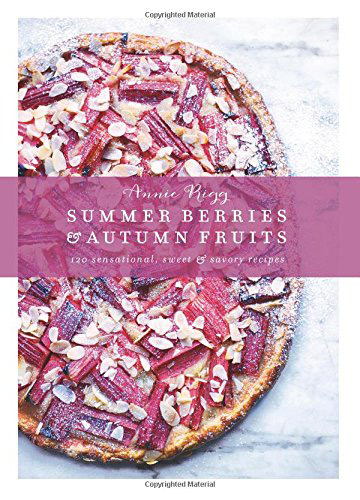 Ingredients
For the cake

9 tablespoons (4 1/2 ounces/128 grams) unsalted butter, diced and softened, plus more for the pan

1/2 cup (118 ml) whole milk

2 1/2 cups (300 grams) all-purpose flour

2/3 cup (132 grams) granulated sugar

1/2 teaspoon ground cinnamon

1/4 ounce (7 grams) fast-action dried yeast

A good pinch salt

1/3 cup (76 grams) sour cream or buttermilk, at room temperature

1 medium egg

1 medium egg yolk

1 teaspoon finely grated lemon zest

1 teaspoon (5 ml) vanilla extract

1 1/4 pounds (568 grams) plums, washed and dried (about 4)

For the streusel

1/4 cup (53 grams) light brown sugar

1/4 cup (53 grams) dark or light brown sugar

A good pinch salt

1/2 teaspoon ground cinnamon

2/3 cup (80 grams) all-purpose flour

4 tablespoons (2 ounces/57 grams) unsalted butter, melted
Directions
Make the cake

1. Butter an 8-inch (20-cm) square cake pan and line the bottom and sides with buttered parchment paper, allowing the parchment to hang over the sides of the pan.

2. Warm the milk in a small saucepan over low heat until 110°F (43°C) or a shade warmer than body temperature. Do not let the milk even come close to boiling.

3. Put the flour in the bowl of a stand mixer fitted with a dough hook. Add the granulated sugar, cinnamon, yeast, and salt and mix with a balloon whisk to thoroughly combine. Make a well in the middle.

4. In a bowl or large measuring glass, combine the sour cream or buttermilk, whole egg, yolk, lemon zest, and vanilla extract. Pour the warm milk into the mixer bowl, add the sour cream mixture and softened butter, and knead on medium speed for 4 to 6 minutes, until you have a silky smooth dough.

5. Scoop the dough into the prepared pan and spread level using a palette knife. Cover loosely with plastic wrap and either let the dough rise slowly overnight in the fridge or for 2 to 3 hours at room temperature. The dough may not rise appreciably or it may double in size. Either way is okay.

6. If you have left the dough overnight in the fridge, bring it to room temperature before proceeding to the next stage.

7. Preheat the oven to 375ºF (190°C).

Make the streusel

8. Mix the sugars, salt, cinnamon, and flour in a small bowl. Add the melted butter and stir well to combine—the mixture should start to form large clumps. Scatter 1/3 over the top of the cake. Cut the plums into quarters or sixths, depending on size, and arrange the slices on top. Scatter the remaining streusel over the plums.

9. Bake the streuselkuchen on a rimmed baking sheet lined with aluminum foil for 20 minutes. The dough should be puffed to the top of the pan. Reduce the heat to 350ºF (177°C) and bake until the cake is risen, the streusel golden and crisp, the fruit tender, and a wooden skewer inserted into the middle of the cake comes out clean, 40 to 50 minutes more. Let the kuchen cool in the pan until warm or room temperature before slicing. (It's best eaten on the day of making but will reheat well if wrapped in foil and placed in a warm oven for a few minutes.)
Recipe Testers Reviews

Delicious kuchen that is wonderful anytime of the day—for breakfast, with afternoon tea, or as an after-dinner dessert! It's not overly sweet, which is always a good thing when you want seasonal fruit to be the star. The dough is easy to mix, and I love that it rises only once right in the baking pan. It's true that this kuchen is best if enjoyed the day it is baked. It was slightly drier the next day when kept at room temperature, and refrigeration made it stiffer. So do take advantage of the reheating instructions if you have some left over. I bet this cake would be just as good made with other summer fruit such as peaches, apricots, and sour cherries. It's not yet the plum season where I live, but plumcots were available. The sweetness of the streusel wasn't too much, but the flavor of the dark brown sugar was a bit too deep and heavy for the fresh fruit. I would use all light brown sugar next time.

This plum kuchen is an easy yet delicious version of a German crumb cake. The addition of plums results in a tart, juicy cake worthy of breakfast, brunch, or even dessert. I planned for this to be a breakfast treat, along with a good strong cup of coffee. I prepared my dough the night before and let it rise in the refrigerator as directed. While mixing the wet into dry ingredients, it took over the 4 minutes suggested time to thoroughly mix into a dough. Mine was not silky, but it looked more like a very thick cake batter. It was spread evenly into a buttered, parchment lined baking pan. Personally, I feel an 8-inch square pan is way too small for this recipe. My 9-by-13-inch baking dish was the perfect size. I loosely covered the dough with plastic wrap and popped it in the fridge for the overnight rising. The next morning, the dough was firm and had risen some but not a very noticeable amount. I prepared the streusel topping while allowing the dough to come to room temp. I cut the plums into eighths. They were very juicy. There was a nice ratio of crumb to fruit. It looked beautiful going into the preheated oven for the suggested 20 minutes. There was very little change in the appearance after the 20 minutes. The final result is wonderful. It is a crumb-covered, moist, and tangy cake that is delicious.
Plum Kuchen Recipe © 2016 Annie Rigg. Photo © 2016 Tara Fisher. All rights reserved. All recipes and photos used with permission of the publisher.
If you make this recipe, snap a photo and hashtag it #LeitesCulinaria. We'd love to see your creations on Instagram, Facebook, and Twitter.