This blackberry ice cream is homemade goodness made with fresh blackberries, sugar, eggs, heavy cream, creme fraiche or crema, and lime juice. Created by Mexican desserts guru Fany Gerson.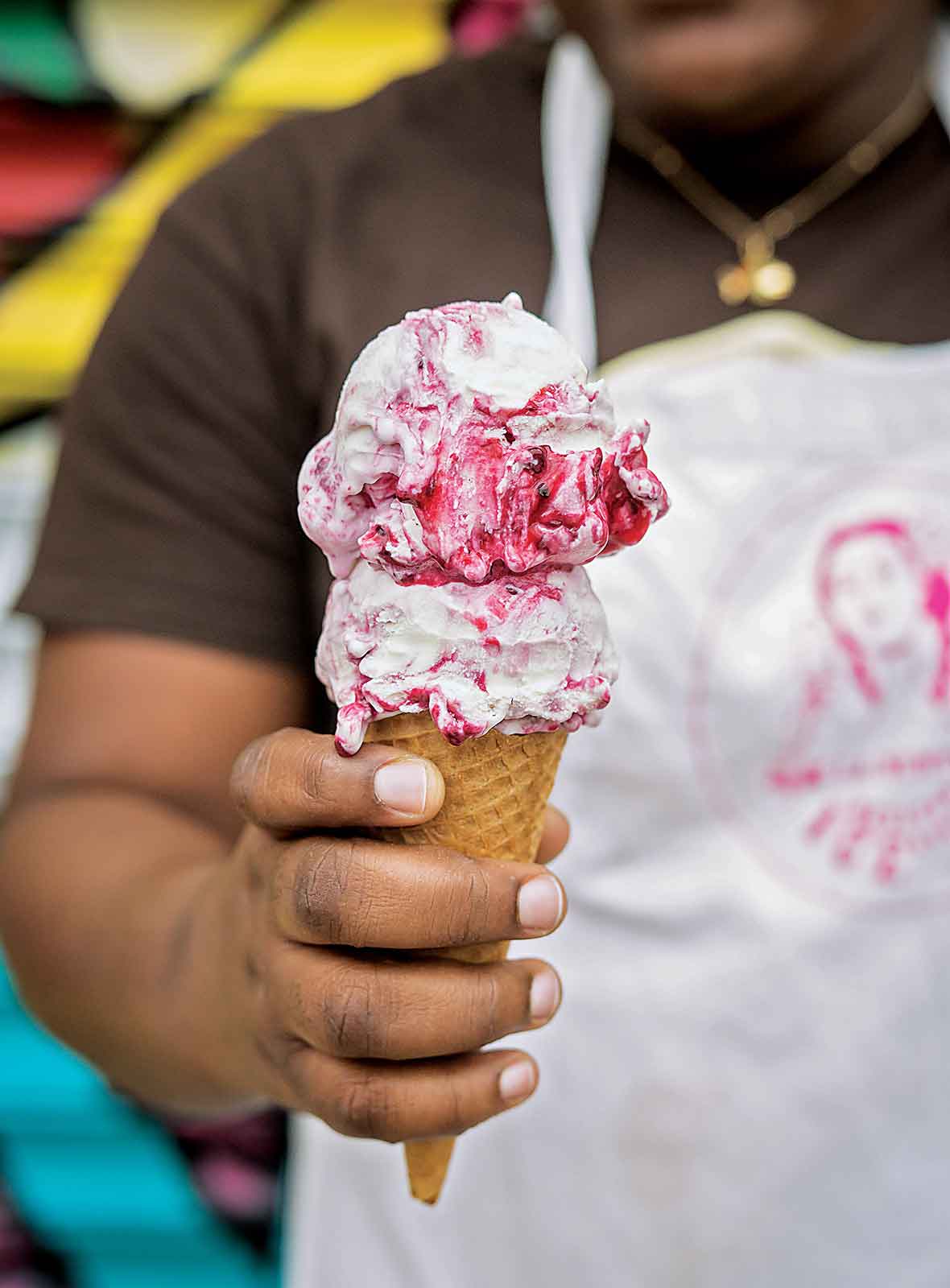 This homemade blackberry ice cream is such a lovely incarnation of summer it's making everyone who's experienced it swear they'll never opt for store-bought or plain Jane vanilla ice cream again. The inclusion of creme or crème fraîche offers a lovely tang and the lack of an overbearing vanilla presence means there's nothing to distract you or compete with the dairy or the berries for your attention. Wait'll you see the looks on faces when friends and family take their first lick or spoonful. Still not convinced? Here's what one person had to say "The looks on my family's faces said it all. Translation goes something like, 'Oh my god, what is this?!' My advice to you is that if you don't have an ice cream maker you should go buy one and never stop making this blackberry ice cream. It's that good." Originally published August 27, 2016.–Fany Gerson
What is Crema?*
The Mexican crema called for in this homemade blackberry ice cream recipe is essentially the same thing as French crème fraîche. Neither form of soured cream is as tart as American sour cream. And, unlike sour cream, neither will they break down when heated, which is essential when making the ice cream custard. You might want to omit the salt in the blackberry swirl if you use Mexican crema, which sometimes has salt added.
Blackberry Ice Cream
Quick Glance
30 M
1 M

Serves to 6
Print Recipe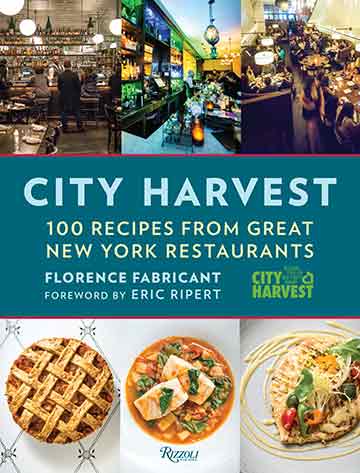 Ingredients
For the blackberry swirl

1 1/2 cups fresh blackberries, plus more for garnish

1/2 cup confectioners' sugar

2 teaspoons light corn syrup

Salt

For the blackberry ice cream

2/3 cup granulated sugar

3 large egg yolks

1 cup heavy cream or half-and-half

1 cup Mexican crema* (see note above) or crème fraîche

1/2 teaspoon vanilla extract

2 teaspoons fresh lime juice

Salt
Directions
Make the blackberry swirl

1. Combine the blackberries, confectioners' sugar, and corn syrup in a small saucepan and stir to mix. Add a pinch of salt and bring to a boil over medium heat. Reduce the heat and slowly simmer, stirring occasionally, until the berries have a thick, jam-like consistency, 15 to 20 minutes. Remove from the heat and let cool.

2. Strain the mixture, pressing the solids with the back of a spoon. Discard the seeds. Cover and refrigerate the blackberry swirl until chilled through.

Make the blackberry ice cream

3. Whisk the granulated sugar and egg yolks in a medium bowl until smooth. Bring the heavy cream to a gentle simmer in a saucepan over medium heat. Remove from the heat. Slowly whisk about half the hot cream into the yolks until smooth, then pour the mixture back into the saucepan. Place over medium-low heat and stir continuously, being careful not to let the mixture come to a simmer, just until the custard mixture thickens and coats the back of a spoon, 5 to 10 minutes. If you have an instant-read thermometer, the custard is done when it reaches 175 to 180°F (79 to 82°C). Remove from the heat.

4. Strain the custard into a bowl, preferably stainless steel, and whisk in the crema, vanilla, lime juice, and salt to taste. Cover with plastic wrap, placing it directly against the surface of the custard so a skin doesn't form as it cools. Place the bowl in the refrigerator to chill completely, about 5 hours.

5. Pour the chilled custard into an ice cream maker and process according to the manufacturer's instructions until it's churned and thickened, about 25 minutes. Transfer the soft ice cream to a bowl and swirl in the blackberry mixture with a spoon or spatula. Pack the ice cream into an airtight container. You should have about 1 quart. Cover and freeze until set, at least 4 hours or overnigh

6. Remove the blackberry ice cream from the freezer about 10 minutes prior to serving. Scoop it onto ice cream cones or into bowls and, if desired, top with lightly crushed fresh blackberries. (Ice cream does not last forever: Fresher is better. If by some happy circumstance you have leftover ice cream, return it to the freezer in its container with plastic wrap or parchment paper pressed directly against the surface of the ice cream. Consume within a few days.)
Blackberry Ice Cream Recipe © 2015 Florence Fabricant and City Harvest. All rights reserved. All recipes and photos used with permission of the publisher.
If you make this recipe, snap a photo and hashtag it #LeitesCulinaria. We'd love to see your creations on Instagram, Facebook, and Twitter.