Grape focaccia, or Schiacciata All'uva, is a magnificent Tuscan tradition sometimes also known as winemakers focaccia that's homemade flatbread with a smattering of black grapes that's roasted until it creates a wondrously jammy sweetness. Here's how to make it.
Traditionally, grape focaccia, or Schiacciata All'uva, is made by Italian winemakers each fall with native Tuscan wine grapes known as canaiolo, the small, dark grapes make up part of the blend of Chianti wine. These days it's usually made with the more common and fragrant concord grapes (uva fragola) although we made it with several varieties of black grapes available in local markets—both those with seeds and without seeds—and everything we tried turned out spectacularly in terms of lending the winemakers focaccia its characteristic jamminess. Just be warned if you use grapes with seeds, the bread will be punctuated with bitter crunchiness.–Renee Schettler Rossi
Grape Focaccia
Quick Glance
Quick Glance
30 M
2 H, 30 M

Serve 8 to 10
Print Recipe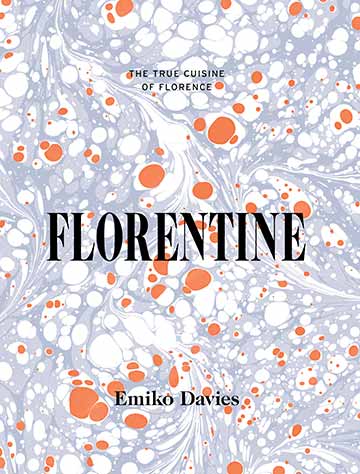 Ingredients
Email Grocery List
For the focaccia dough
For the grape focaccia
Directions
Make the focaccia dough
Dump the flour into a large bowl, stir it to aerate it, and create a well in the center.
In a small bowl, dissolve the yeast in about 1/2 cup (4 1/2 ounces | 125 ml) of the lukewarm water.
Add the yeast mixture to the center of the flour and mix with your hand or a wooden spoon. Add the rest of the water, little by little, working the dough well after each addition to allow the flour to absorb all the water.
Add 1 tablespoon of the extra-virgin olive oil to the dough and combine. This will form a wet, sticky dough. Rather than knead it, you may need to work it with a wooden spoon or with well-oiled hands for a few minutes until it's smooth.
Loosely cover the bowl of dough with plastic wrap and set it in a warm place until double in size, about 1 hour. (Alternatively, you can stash the bowl in the fridge and let it rise overnight or until double in size.)
Make the grape focaccia
Separate the grapes from their stems. Rinse the grapes and pat them dry.
Preheat the oven to 375°F (190°C).
Generously slick a 8-inch-by-12-inch (20-cm-by-30-cm) baking sheet or round pizza pan with olive oil. Using well-oiled hands, divide the dough into 2 halves, one slightly larger than the other. Place the larger half onto the oiled pan and, using your fingers, spread the dough out evenly to cover the pan or so that it's no more than 1/2 inch (1.5 cm) thick.
Place about 2/3 of the grapes onto the layer of dough and sprinkle with half the sugar followed by about 2 tablespoons (1 fluid ounce/30 ml) olive oil.
Stretch the rest of the dough to roughly the size of the pan and cover the grapes with this second layer of dough, continuing to stretch it as needed to cover the bottom surface.
Roll up the edges of the bottom layer of dough from the underneath to seal the edges. Gently press down on the dough to create little dimples all over. Cover the top with the rest of the grapes and evenly sprinkle with 1/2 teaspoon aniseed, half of the superfine sugar, and 3 tablespoons (1 1/2 ounces/45 ml) olive oil.
Bake until the dough is golden and crunchy and the grapes are oozing, 30 to 35 minutes.
Let the grape focaccia cool completely. Cut it into squares. If you like, dust with confectioners sugar or coarse sea salt just before serving—although this isn't exactly traditional, it is rather nice. This is best served and eaten the day of baking. Originally published October 10, 2016.
Print Recipe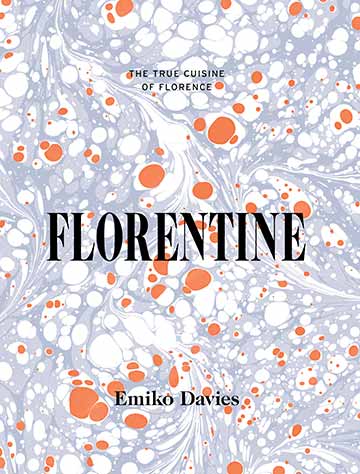 Grape Focaccia Variations
Aniseed Grape Focaccia
There are rarely adaptations made to this traditional recipe, but often you can find the addition of aniseed – a typical Tuscan flavouring for sweets – as I've suggested here as an option. It's a good addition, one that brings extra perfume to this bread.

Blueberry Focaccia
If you can't get concord grapes or wine grapes, or it's the wrong season, try replacing them with 500 to 600 grams blueberries. It's completely unorthodox, of course, but it's a very good substitute, giving you a much closer result than using regular table grapes.
Recipe Testers Reviews
Grape Focaccia Recipe © 2016 Emiko Davies. Photo © 2016 Emiko Davies. All rights reserved. All materials used with permission.
If you make this recipe, snap a photo and hashtag it #LeitesCulinaria. We'd love to see your creations on Instagram, Facebook, and Twitter.