Grape focaccia, or Schiacciata All'uva, is a magnificent Tuscan tradition. It's essentially homemade bread with a smattering of black grapes that create a wondrously jammy consistency. Here's how to make it.
Born in and around the wine-growing areas of Florence and the Chianti, this delicious grape focaccia is a tradition governed by the very seasonal nature of grapes in Italy. For one or two fleeting months of the year, from September to October, the appearance of schiacciata all'uva in Florence's bakery shop windows is a sign that summer is over and the days will begin to get noticeably shorter. This sticky, sweet focaccia-like bread is a hint that winemakers are working hard at that moment harvesting their grapes and pressing them. These grapes stain the bread purple and lend it its juicy texture and sweet but slightly tart flavor. They are also what give the bread a bit of crunch, as traditionally the seeds are left in and eaten along with the bread. And then, as suddenly as it appeared, the grape focaccia is gone, not to be seen again until the following September.–Emiko Davies
What Type Of Grapes Can I Use For Grape Focaccia?
Traditionally, grape focaccia is made with native Tuscan wine grapes known as canaiolo—the small, dark grapes make up part of the blend of Chianti wine, playing a supporting role to sangiovese. These days it's usually made with fragrant, berry-like concord grapes (uva fragola) although we made it with several varieties of black grapes available in local markets—both those with seeds and without seeds—and everything we tried turned out spectacularly. Just be warned if you use grapes with seeds that the bread will be punctuated with bitter crunchiness. [Editor's Note: Not everyone cares for the traditional bitter crunch of seeds in this bread. Consider yourself warned.] It is imperative that you NOT substitute red or green seedless grapes, which lack the requisite taste and texture that lend schiacciata all'uva its characteristic jamminess.
Grape Focaccia
Quick Glance
30 M
2 H, 30 M

Serve 8 to 10
Print Recipe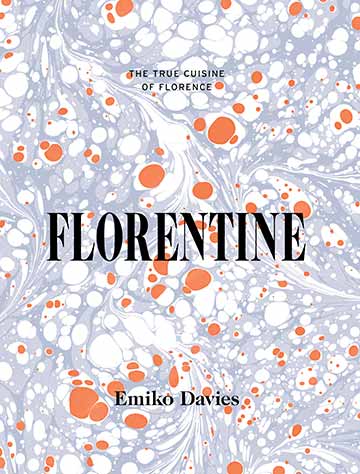 Ingredients
For the focaccia dough

4 cups (18 ounces or 500 grams) all-purpose flour, plus more for dusting

2 tablespoons (3/4 ounce or 20 grams) fresh yeast or 1 envelope (2 1/2 level teaspoons or 1/4 ounce or 7 grams) active dry yeast

1 2/3 cups (13 1/2 fluid ounces/400 ml) lukewarm water

5 tablespoons (2 1/2 fluid ounces/75 ml) extra-virgin olive oil, plus more for the pan

For the grape focaccia
21 ounces (600 grams) concord grapes (you can substitute another black grape variety, seeded or seedless, but DO NOT try to substitute red or green seedless table grapes)

1/3 cup (2 3/4 ounces or 80 grams) superfine sugar (you'll find this in the baking aisle next to the granulated sugar or simply blitz some granulated sugar in a blender or food processor until finely ground but not powdery)

Confectioners sugar (optional)

Coarse sea salt (optional)
Directions
Make the focaccia dough

1. This can be done the night before you need to bake it, or a couple of hours ahead of time.  Sift the flour into a large bowl and create a well in the center.  Dissolve the yeast in about 1/2 cup (4 1/2 ounces/125 ml) of the lukewarm water.

2. Add the yeast mixture to the center of the flour and mix with your hand or a wooden spoon. Add the rest of the water little by little, working the dough well after each addition to allow the flour to absorb all the water.

3. Add 1 tablespoon of the extra-virgin olive oil to the dough and combine.

4. This is quite a wet, sticky dough. Rather than knead, you may need to work it with a wooden spoon or with well-oiled hands for a few minutes until it is smooth. Loosely cover the bowl of dough well with some plastic wrap and set it in a warm place away from draughts until it doubles in size, about 1 hour, or stash the bowl in the fridge and let it rise overnight until double in size.

Make the grape focaccia

5. Separate the grapes from the stem, then rinse and pat dry. There's no need to deseed them if making this the traditional way (see note).

6. Preheat the oven to 375°F (190°C).

7. Oil a 8-inch by 12-inch (20 cm by 30 cm) baking sheet or round pizza pan with olive oil. With well-oiled hands, divide the dough into two halves, one slightly larger than the other. Place the larger half onto the oiled pan and, using your fingers, spread the dough out evenly to cover the pan or so that it's no more than 1/2 inch (1.5 cm) thick.

8. Place about 2/3 of the grapes onto the first dough layer and sprinkle with half the sugar followed by about 2 tablespoons (1 fluid ounce/30 ml) olive oil.

9. Stretch out the rest of the dough to roughly the size of the pan and cover the grapes with this second layer of dough, stretching to cover the bottom surface.

10. Roll up the edges of the bottom layer of dough from underneath to the top, to seal the edges of the schiacciata. Gently push down on the surface of the dough to create little dimples all over. Cover the top with the rest of the grapes and evenly sprinkle over 1/2 teaspoon aniseed, half of the sugar and 3 tablespoons (1 1/2 ounces/45 ml) olive oil.

11. Bake until the dough becomes golden and crunchy on top and the grapes are oozing, 30 to 35 minutes.

12. Remove from the heat and allow to cool completely. Cut into squares and eat with your hands. If you like, dust with confectioners sugar or coarse sea salt just before serving—although this isn't exactly traditional, it is rather nice. This is best served and eaten the day of baking or, at the latest, the next day.
Grape Focaccia Variations
Aniseed Grape Focaccia There are rarely adaptations made to this traditional recipe, but often you can find the addition of aniseed – a typical Tuscan flavouring for sweets – as I've suggested here as an option. It's a good addition, one that brings extra perfume to this bread.
Blueberry Focaccia If you can't get concord grapes or wine grapes, or it's the wrong season, try replacing them with 500 to 600 grams blueberries. It's completely unorthodox, of course, but it's a very good substitute, giving you a much closer result than using regular table grapes.
Grape Focaccia Recipe © 2016 Emiko Davies. Photo © 2016 Emiko Davies. All rights reserved. All recipes and photos used with permission of the publisher.
If you make this recipe, snap a photo and hashtag it #LeitesCulinaria. We'd love to see your creations on Instagram, Facebook, and Twitter.