Tofu adobo may not be classic Mexican fare but it does have classic Mexican flare thanks to an authentic made-from-scratch sauce.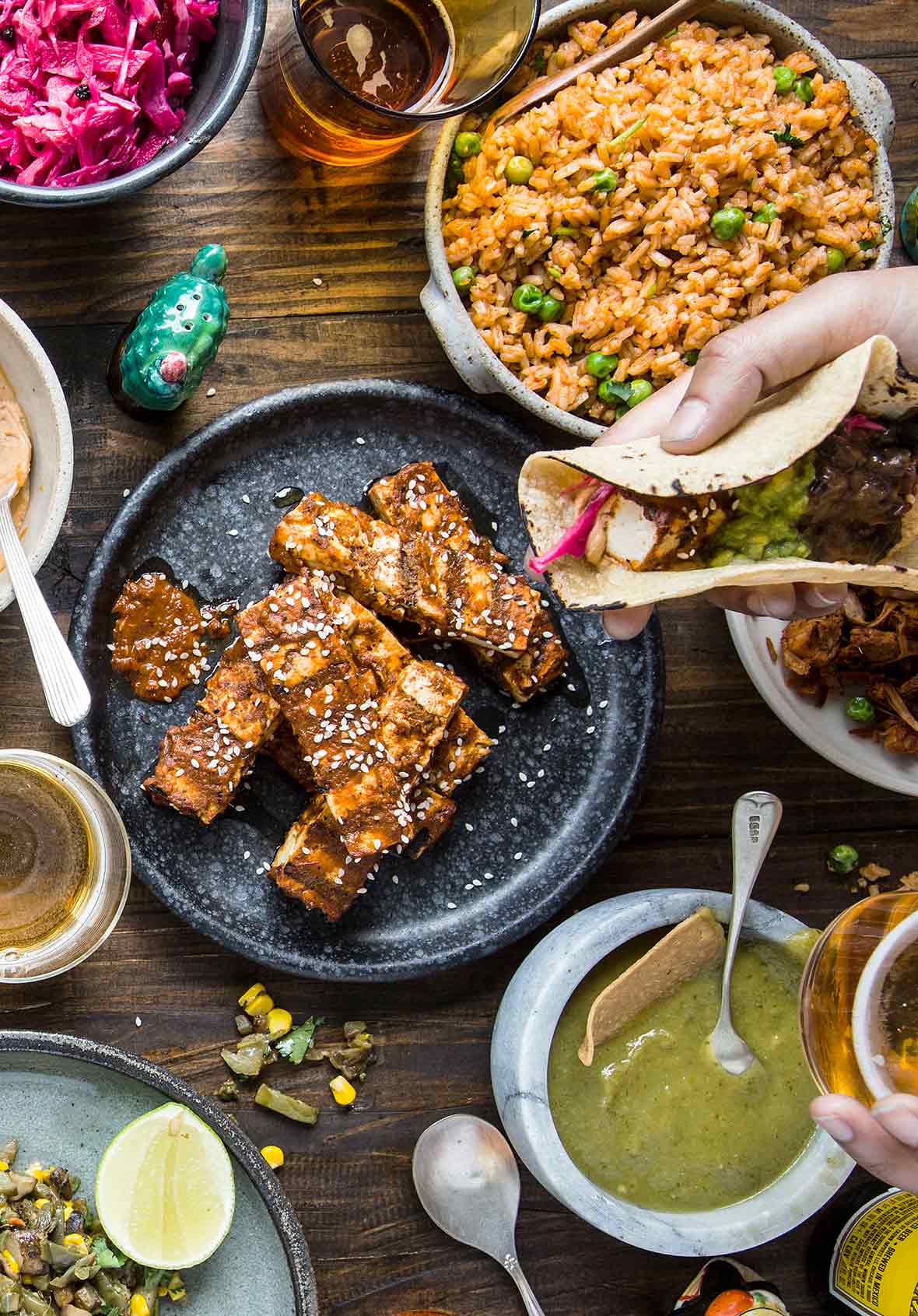 Tofu Adobo
Quick Glance
Quick Glance
1 H
4 H

Serves 4
Print Recipe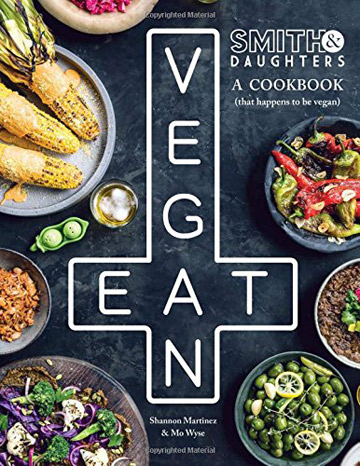 Ingredients
For the adobo sauce
For the chargrilled adobo tofu
Directions
Make the adobo sauce
Grab a grill pan and brush it with neutral oil. Put it on the stove on medium-high heat. After the grill pan is hot, add the red peppers, jalapeños, garlic, and onion and cook, turning occasionally, until blackened, about 15 to 20 minutes.
In a large saucepan over medium heat, add the olive oil and dried chipotle and guajillo chiles. Cook until slightly darkened, about 5 minutes.
Squeeze the garlic from their skins. Roughly chop the blackened vegetables. To the saucepan, add the grilled vegetables and garlic, as well as the chipotles in adobo, oregano, spices, sherry vinegar, and chicken stock. Cover and gently simmer for 1 hour, stirring occasionally.
Remove the saucepan from the heat. Let the mixture cool for at least 10 minutes before transferring it to a blender and processing until smooth. (We know it's tempting to reach for your immersion blender, but don't. It won't create as smooth a purée as your countertop blender.) Taste and add more seasoning and salt if needed. You should have about 5 cups adobo sauce. Although this recipe makes more adobo sauce than you'll need for the tofu, it lasts for about 2 weeks in the fridge.
Make the chargrilled tofu adobo
Slice the tofu into short strips about 1/2-inch thick.
In a bowl or resealable plastic bag, combine the tofu and just enough adobo sauce to coat all the surfaces of the tofu. (Save the remaining adobo sauce for other uses—of which there are so, so many. If you're lacking ideas, look at the note above the recipe for inspiration.)
Use a paper towel to remove any remaining roasted vegetable bits from the grill pan. Again, brush the grill pan with neutral oil and put it on the stove on medium-high heat. When hot, add the marinated tofu, and cook, basting with leftover adobo sauce, until dark char marks develop on all sides, about 10 minutes. You may find that the tofu crumbles a bit, but the flavor remains spectacular and actually the crumbles work particularly well for tacos, as pictured here. The tofu adobo is also adept at being served in any number of ways, including atop rice or tossed in a southwestern salad or wrapped in a burrito or…well, you tell us.
Print Recipe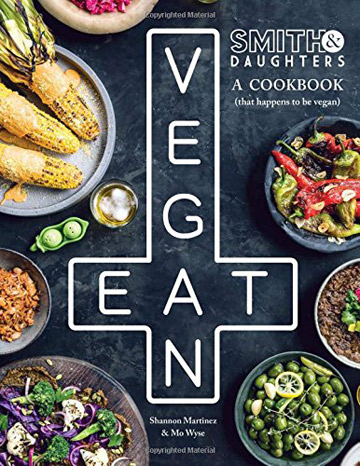 Recipe Testers' Tips

This tofu adobo recipe makes a big batch of adobo sauce, more than you'll need for this tofu recipe, but that's good because it tastes great! I cut the tofu into fingers, marinated them for the minimum 2 hours, and grilled them. As the tofu cooks and the sauce cooks and blackens along with it, the flavor develops and it makes for a very nice vegetarian taco filling. Because I had a lot of marinade left over, I tried this again a couple nights later but broiled the tofu to see how that would work. I wouldn't recommend it. You really need the char that a grill, grill pan, or cast iron skillet imparts to the tofu, both for the sake of texture and flavor. I puréed the adobo sauce in a Vitamix and I'd recommend that or even a regular blender over an immersion blender to make sure the dried chiles get broken down and incorporated into the sauce. Something interesting to try with this in the future would be to use tofu that has been frozen and then thawed. I think the spongelike texture would absorb more sauce than fresh tofu does.

This adobo sauce is incredibly delicious and very versatile. The roasted flavor from grilling the peppers and vegetables sets this sauce apart. The tofu fell apart while cooking but it still made an outstanding taco filling. I also used the adobo on steak and leftover roast chicken for taco fillings and southwestern salad. It really elevates leftovers and makes a quick weeknight dinner into something special. I think it would make a really delicious version of shrimp and grits.

One whiff of this adobo sauce and it's clear that you're really onto something. It was hard to tell when the chiles darkened since they're already dark, so once they smelled good, I dumped in the minced veggies and stepped back as they sputtered and spit. Then I added the stock, spices, and vinegar. When the house smelled fantastic, it was time to blend. A taste told me I'd achieved a nice medium-low thrum of spice. A few tablespoons of the sauce worked nicely stirred into some Mexican rice. The tofu adobo, in contrast, was less easy to get along with. I pressed firm tofu for 30 minutes, then sliced it into fingers and marinated them for 2 hours. The tofu wanted to stick to my cast iron grill pan and gave me a headache about developing "dark char marks." Once ready to eat, the adobo marinade was tasty only on the outside and the tofu hadn't taken on the flavor nearly enough. Next time I think I'll marinate it longer to get more adobo flavor.
Tofu Adobo Recipe © 2017 Shannon Martinez | Mo Wyse. Photo © 2017
Bonnie Savage
. All rights reserved. All materials used with permission.
If you make this recipe, snap a photo and hashtag it #LeitesCulinaria. We'd love to see your creations on Instagram, Facebook, and Twitter.