This rainbow chard salad teaches you the magnificence that is Swiss chard when served ever so slightly cooked with a little raw left to it. Candied walnuts and cheese only add to the intrigue.
Rainbow chard salad. It's for those times when you find yourself staring down a garden glut of chard (or perhaps you got a little carried away at the farmer's market) and are running out of ideas for how to put it all to good use. The combination of cooked chard, creamy dressing, and candied walnuts is so ridiculously delicious, you'll instantly remember why you enthusiastically planted (or bought) so much in the first place.–Angie Zoobkoff
Rainbow Chard Salad
Quick Glance
20 M
30 M

Serves 4
Print Recipe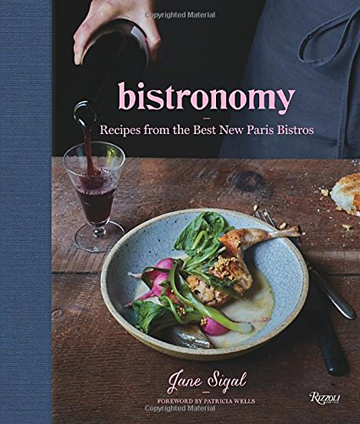 Ingredients
For the rainbow chard salad

Sea salt

1 pound tender young rainbow chard, stems cut into 2-inch (5-cm) lengths and leaves left whole (450 g)

1/2 cup walnut halves, toasted (30 g)

2 tablespoons granulated sugar (25 g)

2 tablespoons water (30 ml)

3 ounces chèvre, feta cheese, or Roquefort (optional) (85 g)

Radish sprouts or chervil sprigs or microgreens, for garnish (optional)

For the dressing

1 large egg yolk

1 tablespoon red wine vinegar (15 ml)

1 tablespoon fresh lemon juice (15 ml)

1 tablespoon Dijon mustard (15 g)

1/2 garlic clove, chopped (about 2 g)

Freshly ground black pepper

3 tablespoons grapeseed oil (45 ml)

3 tablespoons extra-virgin olive oil (45 ml)
Directions
Prep the rainbow chard salad

1. Bring a large pot of salted water to a boil and have a large rimmed baking sheet nearby. Add the chard stems to the boiling water and cook until almost tender but still a touch crisp, up to 3 minutes, depending on the thickness of the stems. Using a slotted spoon, transfer the chard stems to the baking sheet. Add the chard leaves to the boiling water and cook, stirring occasionally, until just barely wilted, 30 to 60 seconds. (If you find it difficult to fit all the leaves into the pot, you can do this in a couple batches.) Transfer the cooked leaves to a large colander, drain, and then lightly press out any water with paper towels. Spread the chard on the prepared baking sheet, pat dry again, and let cool completely. (You can keep the chard at room temperature for up to 4 hours.)

2. Line a small plate with a piece of parchment paper. In a small skillet set over medium-high heat, stir the walnuts with the sugar and water. Bring the mixture to a simmer and cook, shaking the pan occasionally, until the nuts have caramelized and all the liquid has evaporated, about 4 minutes. Transfer the walnuts to the parchment-lined plate to cool, spreading them in a single layer. Very coarsely chop the nuts. (You can keep the candied walnuts in a resealable container at room temperature for up to 5 days.)

Make the dressing

3. In a mini food processor or with an immersion blender, puree the egg yolk with the vinegar, lemon juice, mustard, and garlic. Season with a pinch each of salt and pepper. Gradually blend in the grapeseed and olive oils until thick. (You can cover and refrigerate the dressing for up to 4 hours. Shake or whisk the dressing to recombine before using.)

Assemble the rainbow chard salad

4. Arrange the chard leaves and stems on plates and dribble the vinaigrette over the top. Garnish with the candied walnuts, and, if using, the cheese and radish sprouts or chervil sprigs or microgreens. Pass the remaining vinaigrette separately. (You can prep the chard and dressing in advance but keep all the components separate until just before serving.)
Rainbow Chard Salad Recipe © 2015 Jane Sigal. Photo © 2015 Fredrika Stjarne. All rights reserved. All recipes and photos used with permission of the publisher.
If you make this recipe, snap a photo and hashtag it #LeitesCulinaria. We'd love to see your creations on Instagram, Facebook, and Twitter.