Strozzapreti–small Italian dumplings–are made by mixing kale, egg, ricotta, Parmigiano-Reggiano, breadcrumbs, and nutmeg. The dumplings are then cooked in boiling water and served with melted butter and grated cheese.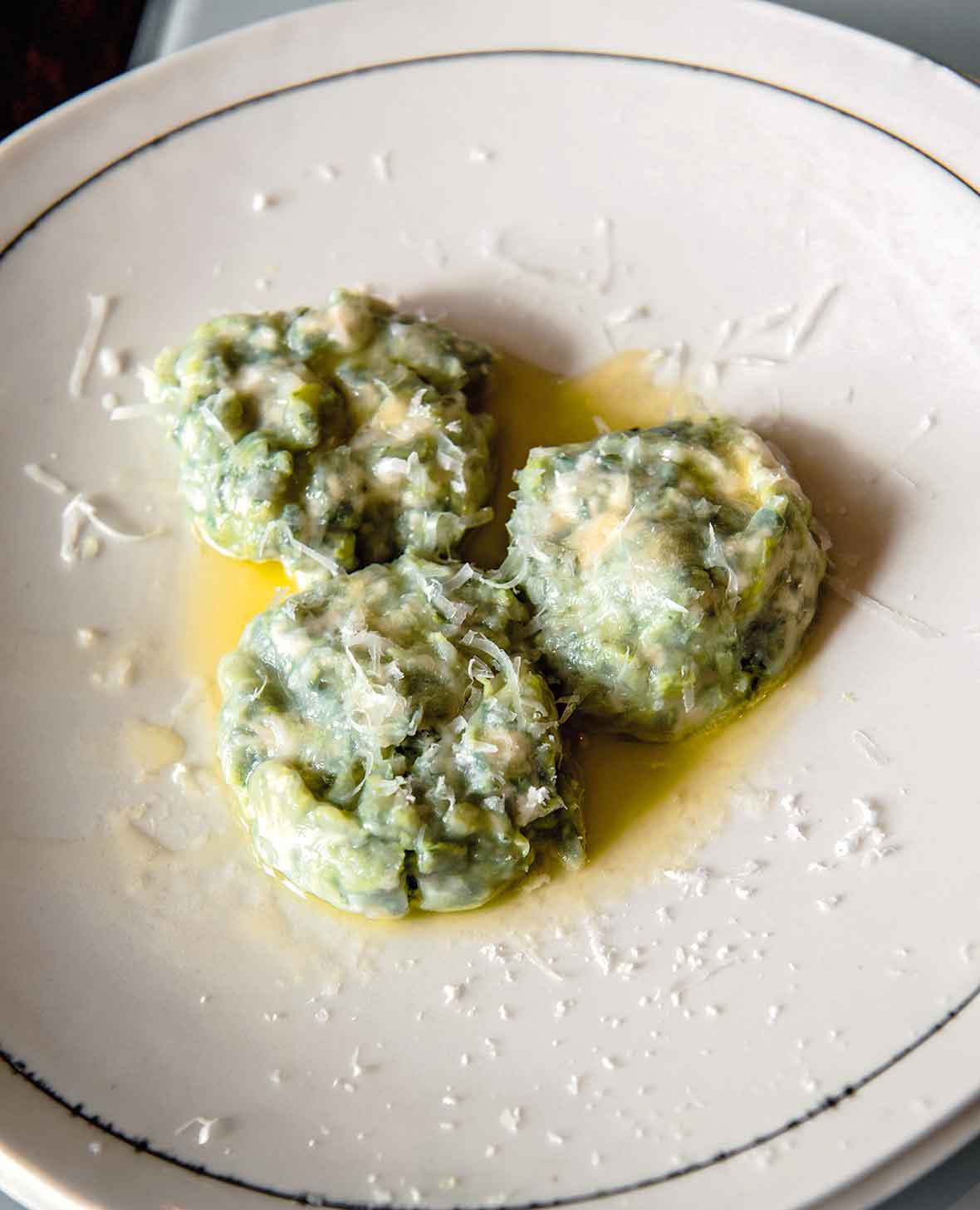 According to the author, throughout most of Italy, these delicate dumplings are known as gnocchi verdi ("gnocchi with greens") or ravioli gnudi ("naked ravioli"). In some regions, however, they're referred to as strozzapreti, which is pronounced stroh-zah-PRAY-tee and literally translates to "priest stranglers." The story goes that a pasta-loving priest got a little gluttonous and strangled himself by swallowing them whole. [Editor's Note: Confusingly, elsewhere in Italy (namely outside of Emilia-Romagna), strozzapreti refers to something else. But do naming conventions really matter when we're talking about taste?]–Renee Schettler Rossi
Strozzapreti
Print Recipe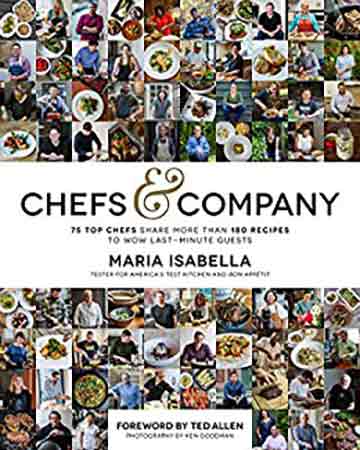 Ingredients
Kosher salt, plus additional, to taste

12 ounces lacinato kale or white Swiss chard, stems removed

2 large eggs

1 cup plus 2 tablespoons ricotta

1 cup plus 1 tablespoon finely grated Parmigiano-Reggiano cheese, plus additional for serving

5 tablespoons fresh breadcrumbs, finely ground in blender or food processor

Freshly ground black pepper, to taste

Few sprinkles freshly grated nutmeg, to taste

All-purpose flour, for dusting

Melted butter, for serving
Directions
Make the strozzapreti mixture

1. Fill a large bowl with ice water and set near the stove. Fill a large pot with water, generously salt it, and bring to a boil. Add the kale and simmer until tender, 3 to 4 minutes.

2. Remove the greens with tongs to the ice water to cool. When cool, drain the greens in a colander, then place in a kitchen towel and wring until mostly dry.

3. Chop the kale finely and add to the bowl of a food processor, along with the eggs, ricotta, Parmigiano-Reggiano, bread crumbs, salt, pepper, and nutmeg. Pulse 7 to 12 times, until the ingredients are chopped into pieces that are the same size and well blended but not completely puréed or smooth. Scrape the mixture into a bowl.

Shape the dumplings

4. Line 1 or 2 baking sheets with parchment paper and generously dust with flour. Using 2 teaspoons, scoop up a heaping spoonful of ricotta mixture with 1 spoon and then push it onto a prepared baking sheet with the back of the second spoon. Once you get a rhythm, it should be a satisfying process—similar to quenelling. With lightly floured hands, gently roll the dumpling around in the flour on the baking sheet to coat.

5. Repeat the procedure with the remaining dough, then refrigerate, uncovered, on the prepared baking sheets for at least 1 hour and, preferably, up to 24 hours. Make sure the dumplings don't touch or they'll stick together. Do not freeze.

Cook and serve the dumplings

6. Bring a large pot of generously salted water to a simmer.

7. Add about 6 strozzapreti to the pot of boiling water. You want to add enough that they can swim around as they cook but not so many that they stick to one another. Let them simmer, watching them carefully. As soon as the dumplings float to the surface, use a slotted spoon to immediately place them on a serving platter, 2 to 3 minutes. Make sure to keep the cooking water at a medium simmer as a rapid boil can break the dumplings apart. Do not overcook them. (Trust us on this.) Being attentive here will save you the time and stress of reboiling a pot of fresh water.

8. Serve the strozzapreti topped with melted butter and grated Parmigiano-Reggiano.
Strozzapreti Recipe © 2017 Maria Isabella. Photo © 2017 Ken Goodman. All rights reserved. All recipes and photos used with permission of the publisher.
If you make this recipe, snap a photo and hashtag it #LeitesCulinaria. We'd love to see your creations on Instagram, Facebook, and Twitter.