For these steak tacos, flavorful flank steak is marinated in a spicy paste of garlic, jalapeno, cumin, and cilantro and then seared until medium-rare. The tacos are garnished with pickled red onions and lime.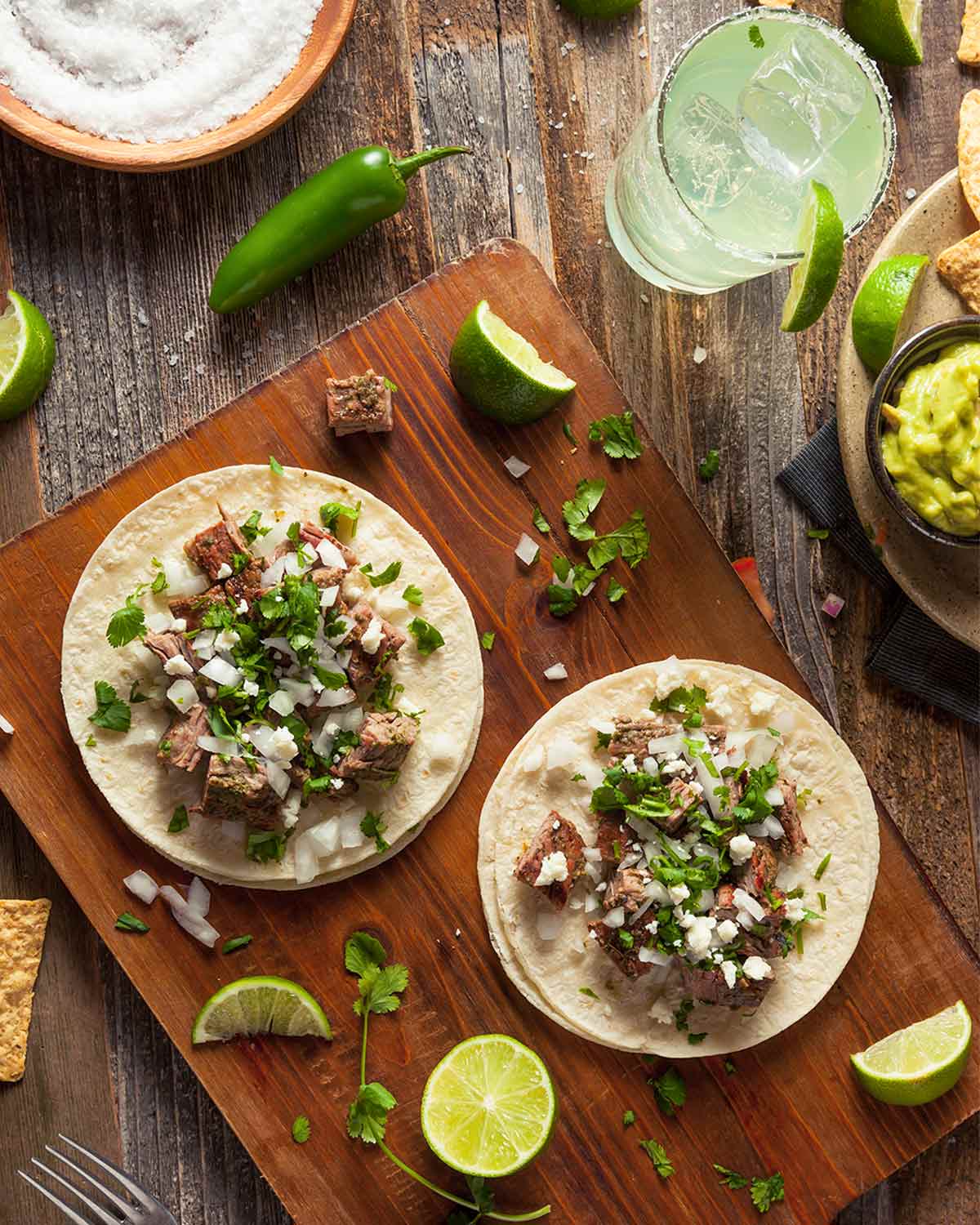 *What is flank steak?
Like skirt steak, flank steak is a long, thin cut that is often found in fajitas and tacos. Full of big beefy flavor, it can be a little tough but prepared correctly, it's tender and rich. Sliced thinly against the grain and steeped in marinade, you'll be rewarded with maximum tenderness.
Steak Tacos
Quick Glance

(1)

40 M
1 H, 15 M
Serves

4

to 6
Print Recipe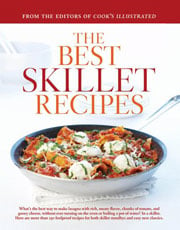 Ingredients
For the marinade
For the tacos
Directions
Make the marinade
Pulse the cilantro, scallions, garlic, jalapeño, and cumin together in a food processor until finely chopped, 10 to 12 pulses, scraping down the sides of the bowl as needed. Add the oil and process until the mixture is smooth and resembles pesto, about 15 seconds, again scraping down the sides of the bowl as necessary. Scoop 2 tablespoons of the herb paste into a large bowl, stir in the lime juice, and forget about it until just before serving.
Using a fork, poke each piece of steak 10 to 12 times on each side. Place the steak in a large baking dish, rub all sides of the steak evenly with 1 1/2 teaspoons salt, and then coat with the cilantro paste. Wrap the steaks with plastic wrap and refrigerate for 30 to 60 minutes.
Scrape the cilantro paste off the steak and sprinkle all sides evenly with the sugar and 1/2 teaspoon black pepper. Heat the oil in 12-inch nonstick skillet over medium-high heat until just smoking. Carefully place the steak in the skillet and cook until well browned on the first side, 3 to 5 minutes. Flip the steak and sear until well browned on the second side, 3 to 5 minutes.
Using tongs, hold each piece of steak so a cut side is against the skillet and continue cook, turning as necessary to brown all sides well, to the desired doneness. [Editor's Note: We strongly encourage you to cook this only until medium-rare as flank steak tends to become really quite tough when cooked to medium or well done.] Place the steak on a carving board, loosely tent it with foil, and let rest for at least 5 minutes.
Assemble the tacos
Meanwhile, warm the tortillas by placing each one over the medium flame of a gas burner until slightly charred, about 30 seconds per side, or by stacking them and wrapping them in aluminum foil and placing them in a warm oven. Keep the warmed tortillas wrapped in a kitchen towel or foil until ready to use or they'll dry out.
Slice the steak on the diagonal and against the grain into 1/8-inch-thick strips, then chop into smaller pieces, if desired. Dump the sliced steak into the bowl with the reserved cilantro-lime mixture and toss to coat. Season the steak with salt and pepper to taste. Spoon a small amount of the sliced steak into the center of each warm tortilla and serve immediately, passing the cilantro, onions, lime wedges, and Cotija cheese, if using, separately. Originally published August 31, 2009.
Print Recipe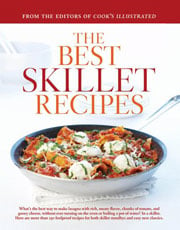 *Tips for buying corn tortillas
When buying corn tortillas, consider checking the ingredient list to see that it includes nothing more than ground corn, water, and lime (an alkali that removes the germ and hull) and water. Look for tortillas sold in the refrigerator case of the supermarket, as these have few, if any, preservatives and tend to boast more corn flavor.
Recipe Testers' Reviews
These steak tacos were absolutely delicious. I loved the flavors that came from the jalapeno, garlic, cilantro, cumin, and green onions. The lime gave it a nice freshness and I enjoyed the brightness that it lent when squeezed over the finished tacos.
I used some homemade salsa on ours and hubby and I also added some queso fresco in addition to the onion and lime juice. Hubby added sour cream to his. It took a bit longer than the 3 minutes per side to get ours to medium-rare, maybe about 5 per side, plus a couple minutes on each edge.
Hubby doesn't like the pronounced flavor of cilantro, so I marinated all the steaks for 1 hour, but then after I cooked and sliced them I didn't add his share of steak back to the reserved marinade. I'll be making these steak tacos again and again.
I was instantly drawn to the Steak Taco recipe because it sounded like a great week night dinner, and a nice change from a typical taco.
I found the recipe to be easy to follow and execute. The flavor built from marinating the steak with the cilantro paste (which I chose for an hour because I had the time), and tossing the steak in the extra paste set aside at the end was so delicious.
I also used the pickled onions recipe that was recommended from Leite's and it was the most perfect addition.
I think the only thing missing was some extra crunch. Maybe some sort of greens or shredded red cabbage may be a nice addition. Just needed something more than the steak and onions. But ultimately—definitely a recipe I will make again. My husband was a huge fan.
Steak Tacos Recipe © 2009 Editors of Cook's Illustrated. Photo © 2009
Brent Hofacker
. All rights reserved. All materials used with permission.
If you make this recipe, snap a photo and hashtag it #LeitesCulinaria. We'd love to see your creations on Instagram, Facebook, and Twitter.