LC What Folks Are Saying About This Recipe Note
"Moist." "Easy." "Family friendly." "Makes wonderful leftovers." That's what folks are saying about this turkey meatloaf recipe. Sorta makes you want to find out for yourself, eh?
Turkey Meatloaf
Quick Glance

(1)

20 M
1 H, 20 M

Serves 8
Print Recipe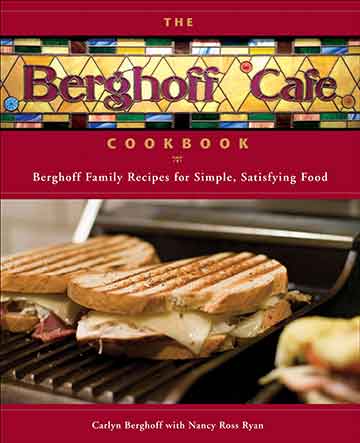 Ingredients
Directions
Preheat the oven to 350°F (175°C).
In a large bowl, combine the turkey, eggs, and barbecue sauce, and mix well with a wooden spoon or rubber spatula. Stir in the pepper, onion, mushrooms, salt, and pepper, and mix gently. Slowly add the bread crumbs and mix just until incorporated. The turkey meatloaf mixture should be moist and thick, not firm and dry. If necessary, add more breadcrumbs a tablespoon at a time.
Line an 11-by-4-inch rimmed baking pan or a 9-by-5-inch loaf pan with aluminum foil and slick it with vegetable oil. Place the turkey mixture in the pan, creating a smooth oval mound if using the larger pan or just plopping it in if using the loaf pan. Smooth out the top of the turkey meatloaf.
Bake until the turkey meatloaf is cooked through but not dried out, about 50 minutes. If desired, brush the meatloaf with more barbecue sauce during the last 10 minutes or so. Remove from the heat and let stand for 10 minutes before slicing. Any leftover turkey meatloaf makes swell sandwiches the next day on a roll with some more barbecue sauce slathered on top.
Print Recipe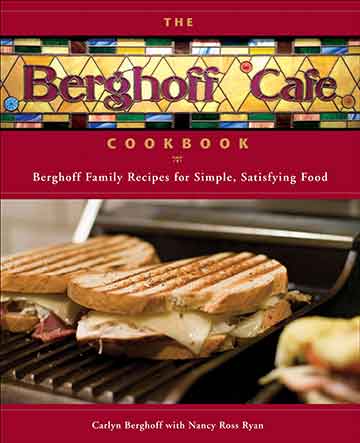 Recipe Testers Reviews

My son is 7 years old and any time I can sneak some vegetables into his meals, I jump all over it. I used 3 different colored peppers and cremini mushrooms, which resulted in a very colorful meatloaf. In all honesty, I probably doubled the amount of onions, peppers, and mushrooms. Since I cooked this in a loaf pan, I let it cool about 20 minutes before unmolding. While this was a beautiful presentation when sliced, next time I'll go freeform to let the juices run clear of the loaf instead of congealing on and around it.
I served this with Cauliflower Puree and had leftovers for lunch. This combo is so incredibly satisfying and healthy, you almost feel guilty enjoying it so much. Almost.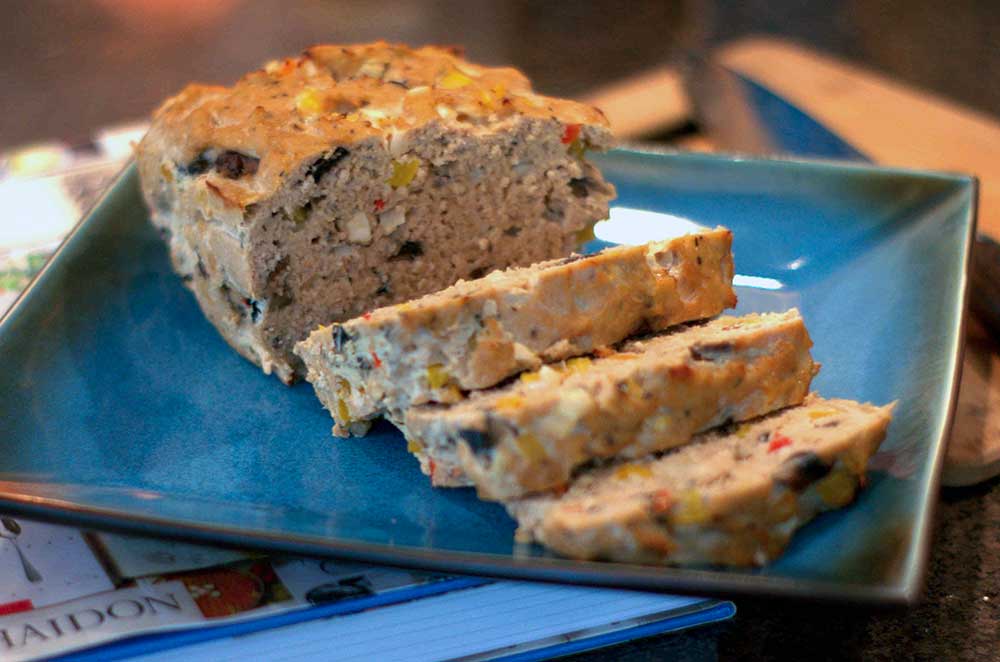 I don't like meatloaf—never have and thought I never would. This recipe changed my mind completely. This was delicious, moist, easy, and made great leftovers. The turkey works really well here and the mushrooms help keep it rich, meaty, but not heavy. I recommend chopping the vegetables as small as you can without turning them into mush. I also cooked the recipe free-form (molded into a rough loaf on a baking sheet lined with parchment paper) and really liked it that way. I finished off leftovers in sandwiches with challah and onion marmalade. In the future, I might play with different proportions—more peppers, more mushrooms—or different vegetables entirely, but for a first run this recipe hit it out of the park.

This was a great recipe. The meatloaf was moist with lots of flavor. The vegetables are a wonderful touch, and I felt better eating the meatloaf knowing that there were a lot of veggies in it. Barbecue sauce might make a difference in the flavor. I used a smoky, dark, thick one from Trader Joe's. An easy, wonderful recipe that my entire family enjoyed. I'll definitely make this again.
Turkey Meatloaf Recipe © 2009 Carlyn Berghoff. © 2010 All rights reserved. All materials used with permission.
If you make this recipe, snap a photo and hashtag it #LeitesCulinaria. We'd love to see your creations on Instagram, Facebook, and Twitter.