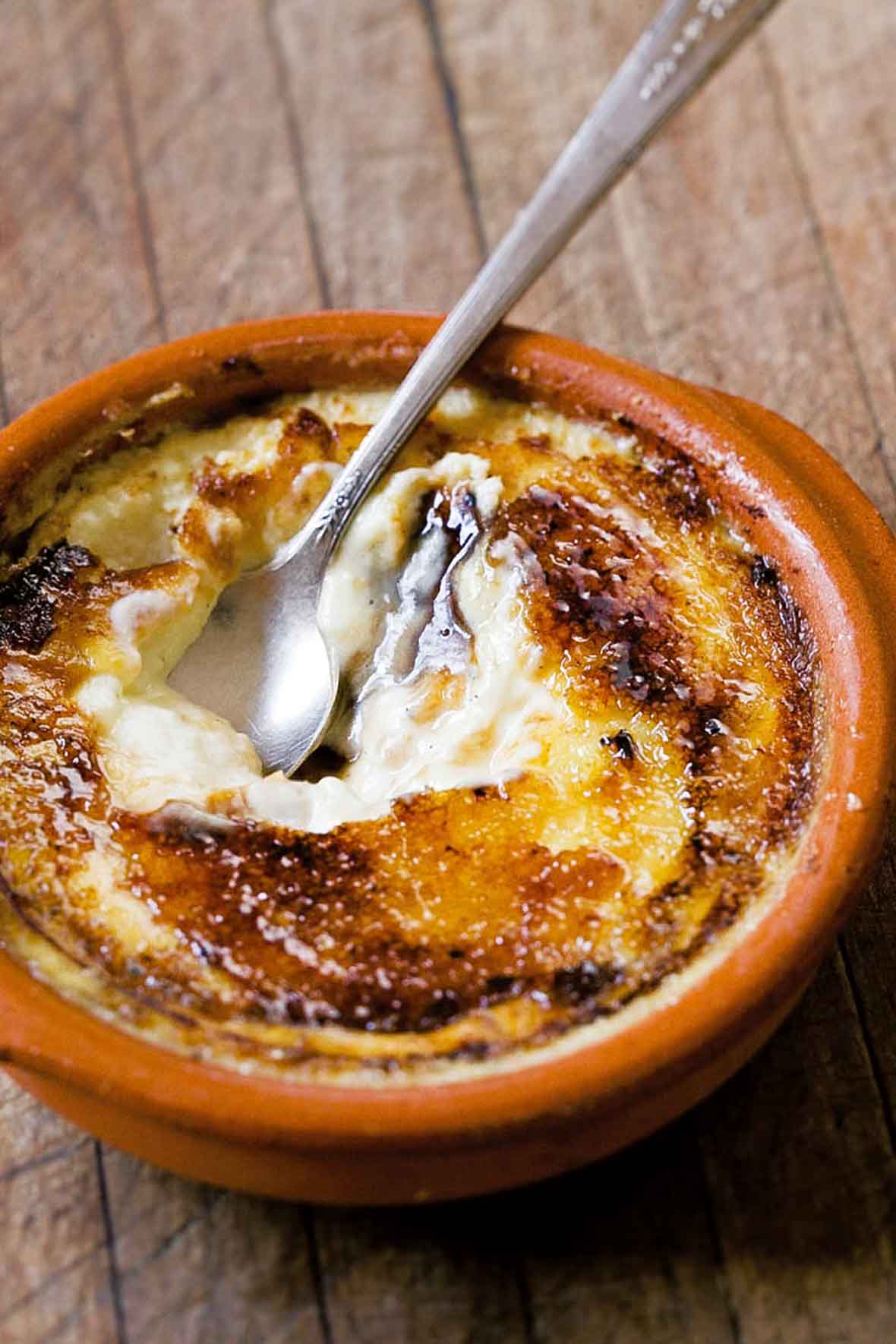 One of the most famous of all Spanish Catalan desserts, crèma catalana is a simple stovetop-cooked custard served in shallow terra-cotta cazuelitas. A very hot salamander (a small kitchen iron with a long handle) is used to sear the top, forming a glassy, paper-thin crust that imparts a delicious burnt sugar taste and a wonderful smoky aroma.
In this version, which dates back more than a hundred years, a luxurious creaminess and depth of flavor are created through the extra step of baking the custards in a slow oven after the stovetop cooking. (David Kinch, chef-owner of the celebrated Manresa restaurant in Los Gatos, California, who worked previously at the Catalan restaurant Sent Sovi, confirmed that, in fact, some old Catalan culinary texts suggest this type of dual cooking.) Interestingly, this second step brings the recipe close to the famous crème brûlée, but there are two main differences: Crema catalana is not baked in a bain-marie or water bath, and crema catalana is made with a mixture of milk and cream, which makes it lighter than the French version, which is usually made entirely of heavy cream.–Paula Wolfert
LC Where To Buy? Note
Wondering where to buy cazuelitas or a salamander? La Tienda can hook you up. So can a lot of places, actually. But we like La Tienda for where it makes our Spanish-thinking mind wander. And no, you don't have to have a salamander or a blowtorch to make these custards. A gas broiler will also do the trick—an electric broiler not so much. Take a gander below the recipe for tips and tactics on how to put each piece of equipment to proper use and your reward will be a smooth, slick, shatter-at-the-slightest-touch-of-your-fork glassine surface atop an oh-so-creamy custard.
Catalan Custard
Quick Glance
Quick Glance
35 M
2 H

Serves 6
Print Recipe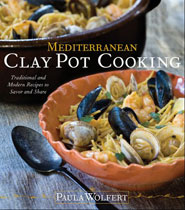 Special Equipment: A 3-quart glazed or unglazed earthenware or ceramic flameware saucepan or casserole, or 6 earthenware cazuelitas or very shallow porcelain or stoneware baking dishes, 6 ounces each, and about 5 inches in diameter. If using an electric or ceramic stovetop, be sure to use a heat diffuser with the clay pot.
Ingredients
Email Grocery List
Directions
Pour the milk into the earthenware saucepan and place it over low heat. Scrape the seeds from the vanilla bean into the milk and throw in the pod as well. Add the lemon zest, raise the heat to medium-low, and cook until bubbles appear around the edge of the pan. Remove from the heat and let the flavorings steep in the milk for about 20 minutes.
Preheat the oven to 210°F (99°C).
Reheat the milk over medium heat until hot but not boiling. Scoop out and discard the vanilla pod and the lemon zest. In a mixing bowl, combine the egg yolks, granulated sugar, and cornstarch. Beat until smooth, creamy, and pale in color, 2 to 3 minutes. Gradually whisk in about 1 cup hot milk. Scrape the egg yolk mixture into the remaining hot milk in the saucepan and cook over low heat, stirring, until the custard is creamy and thick enough to thickly coat the back of a spoon thickly. Do not allow the mixture to boil.
Arrange the cazuelitas on a jelly roll pan. Ladle the custard into them, dividing it evenly. Bake for 1 to 1 1/4 hours, or until the custard is set around the edges but still slightly jiggly in the center. Let cool to room temperature. Cover each dish with plastic wrap and refrigerate for up to 2 days.
About 20 minutes before serving, remove the cazuelitas from the refrigerator and discard the plastic wrap. Use a paper towel to gently blot any surface moisture from the top of each. Sprinkle 1 tablespoon turbinado sugar evenly over each custard. Caramelize the sugar on the surface in any of the 2 ways described below the recipe. Serve at once.
Print Recipe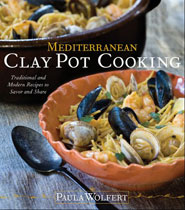 Foolproof Strategies For Caramelizing Sugar
To caramelize using an iron salamander

Place the salamander over a high flame on a gas stovetop, on the coil of an electric burner set to high, or on a flat glass-topped electric stove. Heat for at least 5 minutes. Working with a single crema at a time, apply the hot round portion directly to the sugar and hold until sizzling and smoking. The moment you lift the salamander, the sugar topping will turn glassy. Wipe the salamander with a damp cloth, then return it to the heat for a few minutes before glazing the next crema. The cremas will retain their glassy crust for about 20 minutes, so you should have enough time to finish them all off prior to serving. To clean your salamander, let it cool down completely, rinse under hot water, and scrub with a pumice stone until smooth, then rinse again and dry thoroughly.

To caramelize using a kitchen blowtorch

Follow the manufacturer's instructions for igniting your blowtorch. Hold it about 3 inches above the sugar topping. You want the end of the flame to just touch the sugar. Using a slow rotating movement, allowing the flame to "lick" the entire surface until evenly glazed and dark brown.

To caramelize using a gas broiler

Preheat the broiler. Set the well-chilled custards about 5 inches below the flame and broil until the sugar surface turns deep brown. (Using an electric broiler to caramelize is not recommended since by the time the sugar has glazed, the custards will lose their chill.)
Recipe Testers Reviews

Oh my. This was fabulous and so simple to make. A great dessert that's rich in texture but not overly sweet. The directions were very clear, though the cooking time was just over 50 minutes for me. I didn't have a blowtorch, so I followed the directions for the broiler. It was a little tricky to get an even browning, and some got a little too dark. However, it didn't keep us from licking each ramekin clean! Can't wait to make this again.
Catalan Custard Recipe © 2009 Paula Wolfert. Photo © 2009 Ed Anderson. All rights reserved. All materials used with permission.
If you make this recipe, snap a photo and hashtag it #LeitesCulinaria. We'd love to see your creations on Instagram, Facebook, and Twitter.