Quick and easy lunch ideas are always welcome, whether you're working from home, in an office, or even on permanent vacation—you still need to eat, right? We've got all your noon bases covered with salads, sandwiches, eggs, and more.
This cheese omelet is fluffy and filled with fresh herbs, goat cheese, Gruyère, and sour cream. A classic that's easy, simple, and satisfying any time of day. Here's how to make it.
Recipe
This peanut butter and honey sandwich with arugula is a terrific way to showcase a favorite honey—one with enough flavor to stand up to the arugula's bite.
Recipe
---
I seriously have been addicted to this peanut butter, honey, and arugula sandwich. Can't stop telling everyone I know about it!–CS
---
This is our healthy, Mediterranean spin on the classic American tuna salad. It can be enjoyed plain, with crackers, on a sandwich, or over a bed of crisp lettuce as a salad.
Recipe
Perfect for any picnic, this portable dish is perfectly crispy on the outside with lip-smackingly tasty sausage, meat, and egg on the inside.
Recipe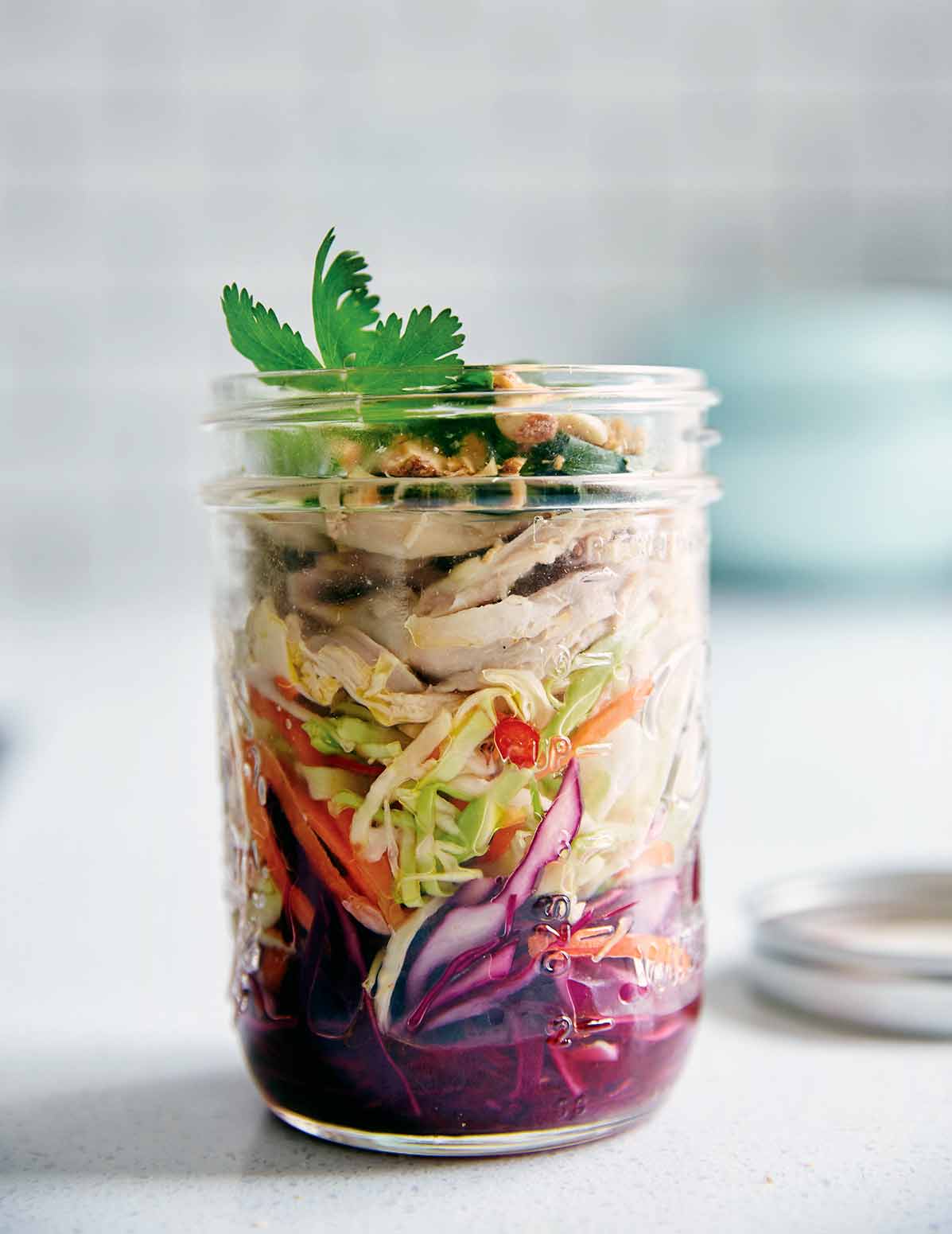 This Vietnamese chicken salad is easy to make with cabbage, chicken, cilantro, and dressing that keeps well for several days in the fridge. It's a perfect combination of sour, sweet, salty, and heat.
Recipe
Ok, so we know that if you follow the recipe for the Vietnamese-style chicken salad pictured above, it's not exactly quick. However, we're still quite smitten with this recipe as it can be prepared ahead of time, makes multiple salads (hello, meal prep!), and is completely portable, making it perfect for taking to work or on a day trip. Save yourself some time, and make this recipe quicker and easier by grabbing a bag of pre-shredded coleslaw.
This fried Mortadella sandwich is a grown-up version of your childhood bologna sandwich. A little grainy mustard, a few slices of tasty mortadella, and some rustic bread are all it takes.
Recipe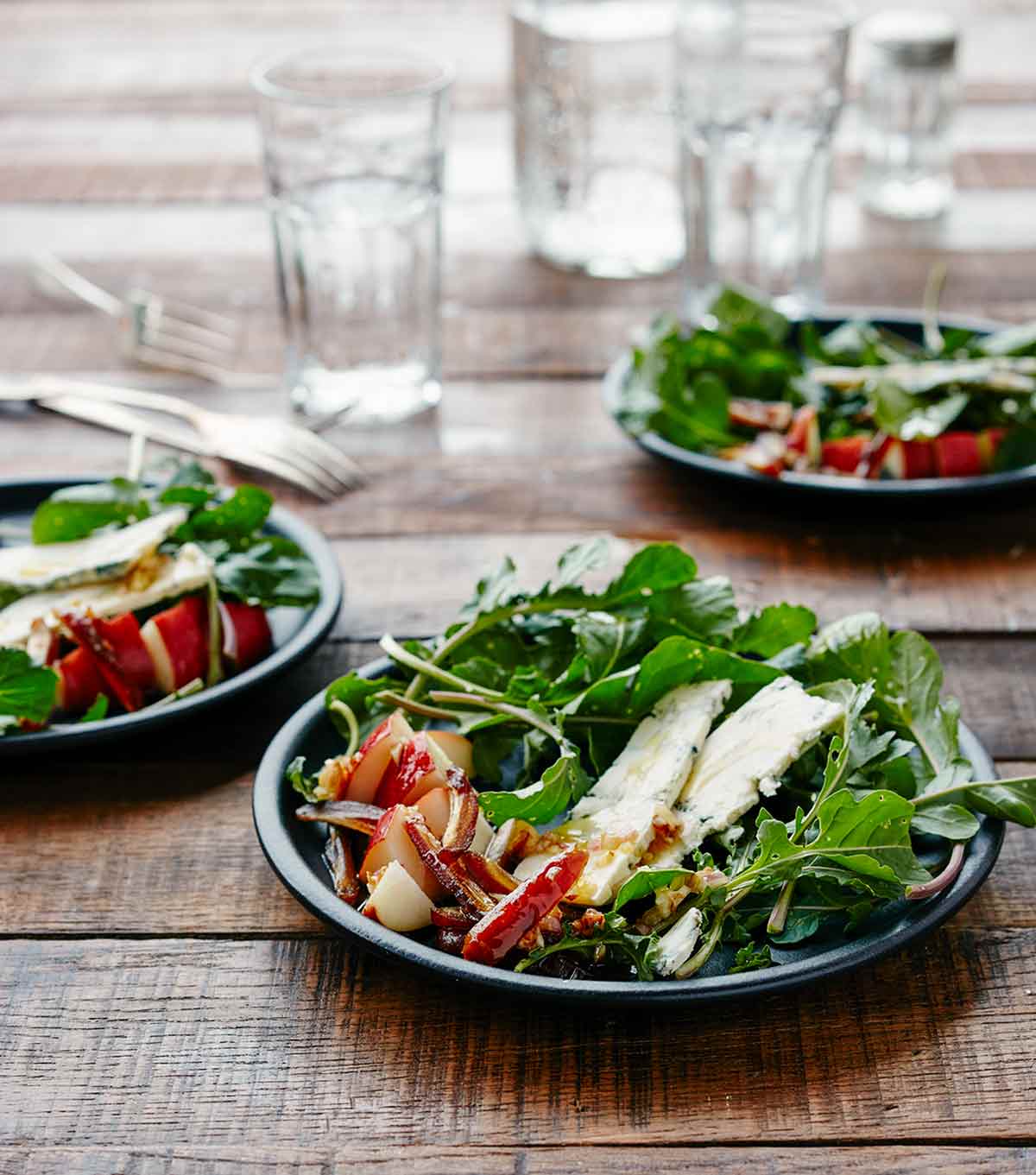 This arugula salad with pear and blue cheese is quick, easy, and healthy. Not only that, it tastes spectacular thanks to a subtly sweet honey vinaigrette with walnuts. Tasting is understanding.
Recipe
This open-face egg salad sandwich is just as creamy as the classic but calls for nothing but yogurt, garlic, chives, and, natch, eggs. It's not at all your mother's egg salad sandwich. Not. At. All.
Recipe
---
What a great way to start the morning. This is an almost-perfect egg sandwich! I was skeptical about replacing mayonnaise with yogurt, but I've been converted—yogurt wins. The recipe makes a really creamy egg salad, where the flavor of the egg really shines. The key here is fresh local eggs and lots of dill. Next time, I'm going to add a dash of Sriracha to the mixture for an extra kick.–Lauren
---
Originally published July 13, 2021
© 2021 Leite's Culinaria. All rights reserved. All materials used with permission.