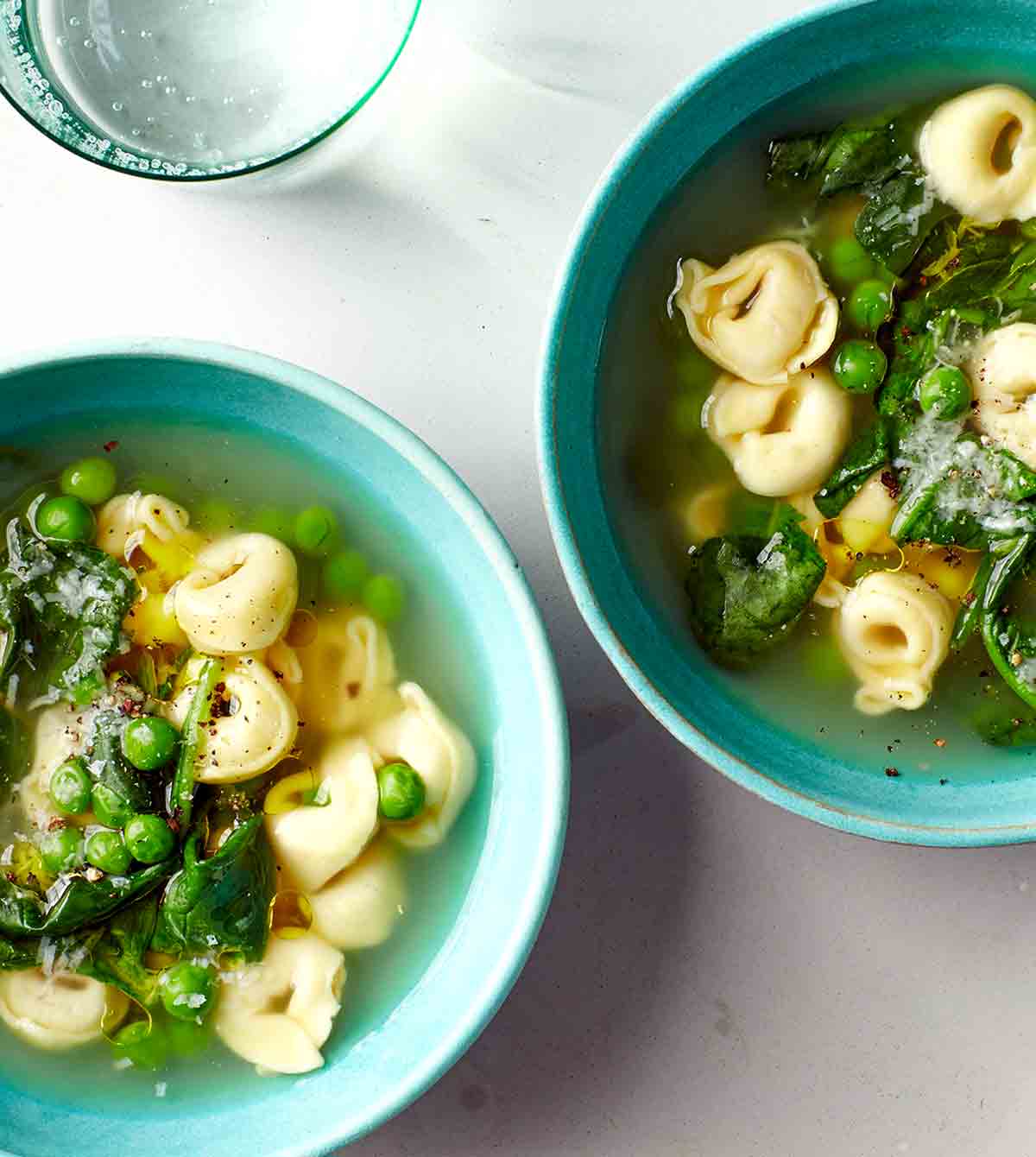 Easy Tortellini Soup
Easy tortellini soup is a quick and simple weeknight recipe made with store-bought tortellini, spinach, peas, and chicken broth. Super simple and perfect for the entire family.
Recipe
Fancy Tuna Melt
A fancy tuna melt is definitely the best kind of tuna melt. Swiss (or Gruyere) cheese, cucumber, tomato, and a splash of lemon juice, all served on a warm baguette. This isn't your Mama's tuna sando.
Recipe
This is an amazing tuna melt recipe! I put it on a thinly sliced everything bagel. Yum!

susan
Cheese Omelet
This cheese omelet is fluffy and filled with fresh herbs, goat cheese, Gruyère, and sour cream. A classic that's easy, simple, and satisfying any time of day. Here's how to make it.
Recipe
Thai-Inspired Chicken Salad with Peanut Dressing
This easy Thai-inspired chicken salad with tangy peanut dressing makes lunch something to look forward to, with loads of veggies and chicken.
Recipe
This was a perfect salad. I gently poached some chicken breasts and followed the directions almost exactly.

I doubled the dressing because…….well why not? Loved the combination of mint, scallions and peanut butter!

ellen f.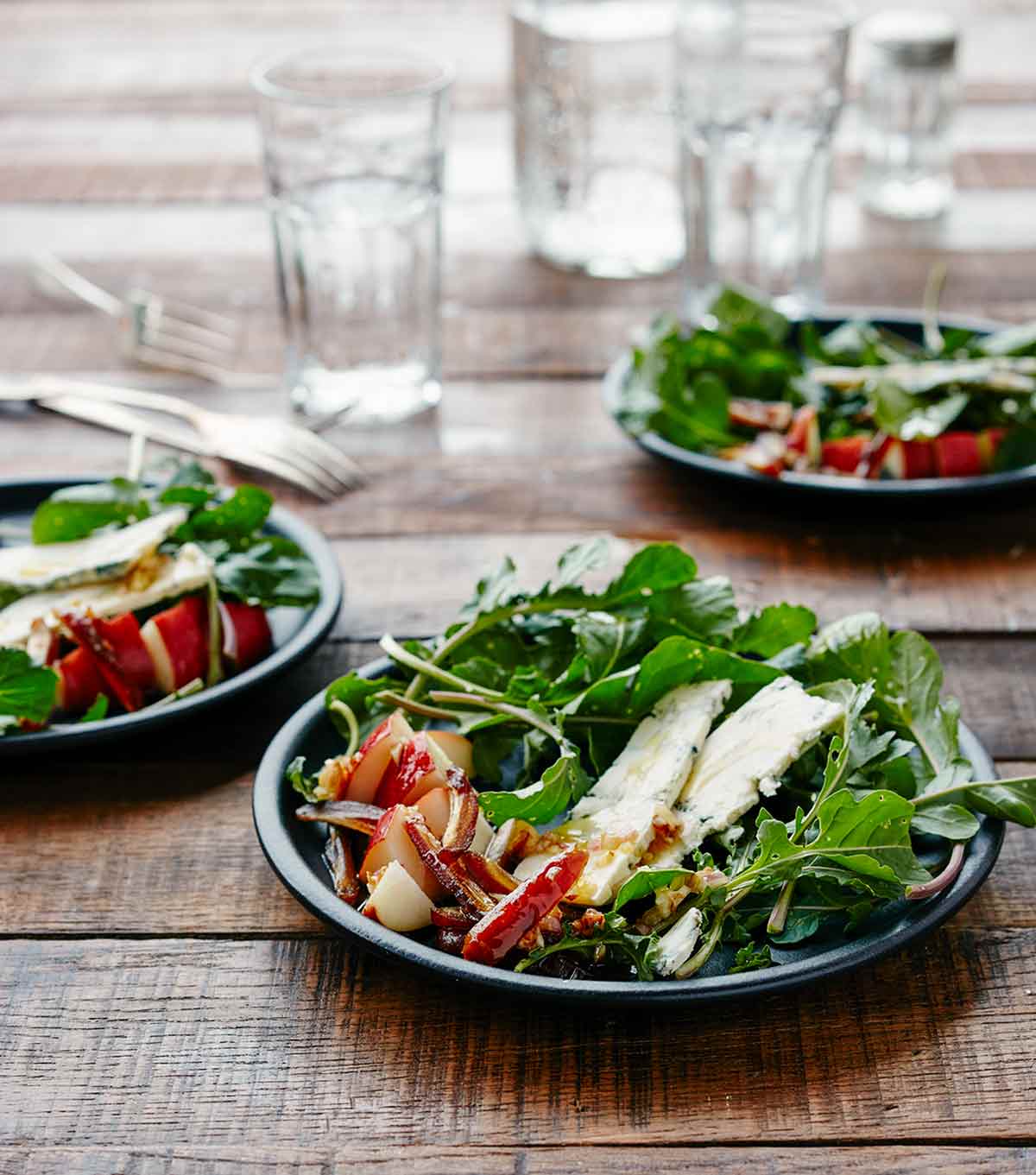 Arugula Salad with Pear and Blue Cheese
This arugula salad with pear and blue cheese is quick, easy, and healthy. Not only that, it tastes spectacular thanks to a subtly sweet honey vinaigrette with walnuts. Tasting is understanding.
Recipe
Cheese-Crusted Grilled Cheese
Cheese-crusted grilled cheese is just like what its name implies. It's a grilled cheese sandwich whose insides are oozing with your favorite cheese while the outside is coated with a crisp, crunchy Parmesan crust. Sigh.
Recipe
The sky's the limit when it comes to fillings for grilled cheese sandwiches, but the coating for this one is the star. I added a bit of chopped fresh parsley and garlic to the Parmesan and used a homemade seeded bread.

Cooking slowly is key so that the crust doesn't get too brown before the cheese melts. A delicious treat to brighten a dismal winter's day.

sadie
Reuben Sandwich
Use smoked or non-smoked corned beef brisket in this recipe but don't deny yourself the joy of tangy sauerkraut and the glorious nuttiness of Swiss cheese.
Recipe
Smoked Salmon Pasta
This smoked salmon pasta is a simple meal that creates lotsa flavor by easily tossing together spaghetti and smoked salmon with a lemon cream sauce. Did we mention it's on the table in less than half an hour?
Recipe
I made this smoked salmon pasta for dinner as I was pleasantly surprised I had everything on hand to make it. And I'm so glad I did! If you love smoked salmon and want a new way of enjoying it other than on a bagel with cream cheese, then give this recipe a whirl. It's creamy, smokey, and really simple to prepare.

Aryn S.
Hot Dog on a Baguette
Who said hot dogs can't be glamourous? This French hot dog is proof to the contrary.
Recipe
Lunch Recipe FAQs
What's your favorite quick and easy lunch recipe or what types of lunch recipes would you like to see more of? Let me know in a comment below.