Cheese-crusted grilled cheese is just like what its name implies. It's a grilled cheese sandwich whose insides are oozing with your favorite cheese while the outside is coated with a crisp, crunchy Parmesan crust. Sigh.
What's the best cheese to use for grilled cheese?
For the inside of any grilled cheese, you want to use something that will readily melt. Think American, Cheddar, Provolone, Monterey Jack, a young Gouda or Manchego, or virtually anything that melts easily and smoothly. For the outside of this grilled cheese, you want to use an aged cheese with a rich saltiness and a distinct flavor, such as Parmesan, Asiago, or Pecorino.
Cheese-Crusted Grilled Cheese
Quick Glance

(2)

15 M
15 M
Makes

2

sandwiches
Print Recipe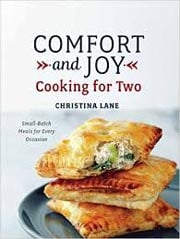 Ingredients
Directions
In a 10-inch nonstick skillet over mediun-low heat, melt the butter.
Meanwhile, lightly beat the egg in a small bowl. Scatter the Parmesan on a plate.
Place all 4 slices bread on your work surface. Lightly brush the top of each slice with the egg and then press each eggy side of the bread into the Parmesan. 
Place 2 slices of bread in the skillet, eggy cheesy side down. Cook until the cheese begins to brown. Then sprinkle the melting cheese on the bread slices in the skillet, divvying the cheese up evenly among the bread. Top with the remaining bread, eggy-cheese side up.
Continue to cook, flipping each sandwich as necessary to keep it from overbrowning, until the cheese on the outside is crisp and melted and the cheese on the inside is gooey and melted, 2 to 3 minutes. Devour immediately. Originally published April 18, 2018.
Print Recipe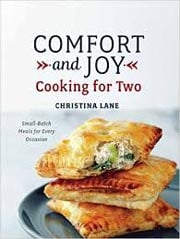 Recipe Testers' Reviews
We've all had this lucky incident happen—cheese oozes out of whatever you're cooking and drips onto the hot pan creating a small pool of sizzling goodness. You know what I'm talking about—that crusty, ever so slightly chewy, crunchy cheesiness that is its own genre of deliciousness. Imagine a gooey grilled cheese sandwiched between two large shards of it. This cheese-crusted grilled cheese is exactly that. Heaven, I know.
To complement the salty Parmesan, I chose Havarti for the melting cheese. It's milder and creamier than Parmesan. Be generous when brushing the bread with the egg so that the Parmesan sticks to the entire surface and stays there. The grilled cheese took 4 minutes per side to brown, and I knew to take the instruction "serve immediately" to heart.
I ate mine right away, standing by the stove. Heaven. (Did I already say that?) This grilled cheese was truly delicious. This is making me hungry for it again, even though I just had lunch. Guess we know what I'm having for dinner tonight.
A grilled cheese with more cheese is never a bad idea, and in this case, it's a great idea. This grilled cheese crusted with cheese was so good you could open a food truck and have a long line waiting each day! The crust that is made by the egg and Parmesan coating is not just crispy and crunchy but also adds an incredible flavor because it is on the exterior and you taste it immediately adding an entirely new flavor profile to the sandwich. This is our new standard way of making grilled cheese.
It's important not to rush this treasure, keep the heat low so you don't burn the bread while waiting for the cheese to melt and the crust to become golden brown. We used a sourdough boule. We selected Manchego cheese. For those of you who've never tried Manchego, the flavor is milder than Swiss but bolder than mozzarella or provolone and has excellent texture and flavor when melted. It's difficult to cut Manchego but easy to grate so this is a perfect use of the cheese. The oiliness of the cheese when melting adds to the butter you're already using and helps to give a wonderful crust and the little bits that fell out of the sandwich while melting, added an extra crispy bonus. Pairing this sandwich with a cup or bowl of tomato soup would be delightful!
Cheese-Crusted Grilled Cheese Recipe © 2015 Christina Lane. Photo © 2015
Christina Lane
. All rights reserved. All materials used with permission.