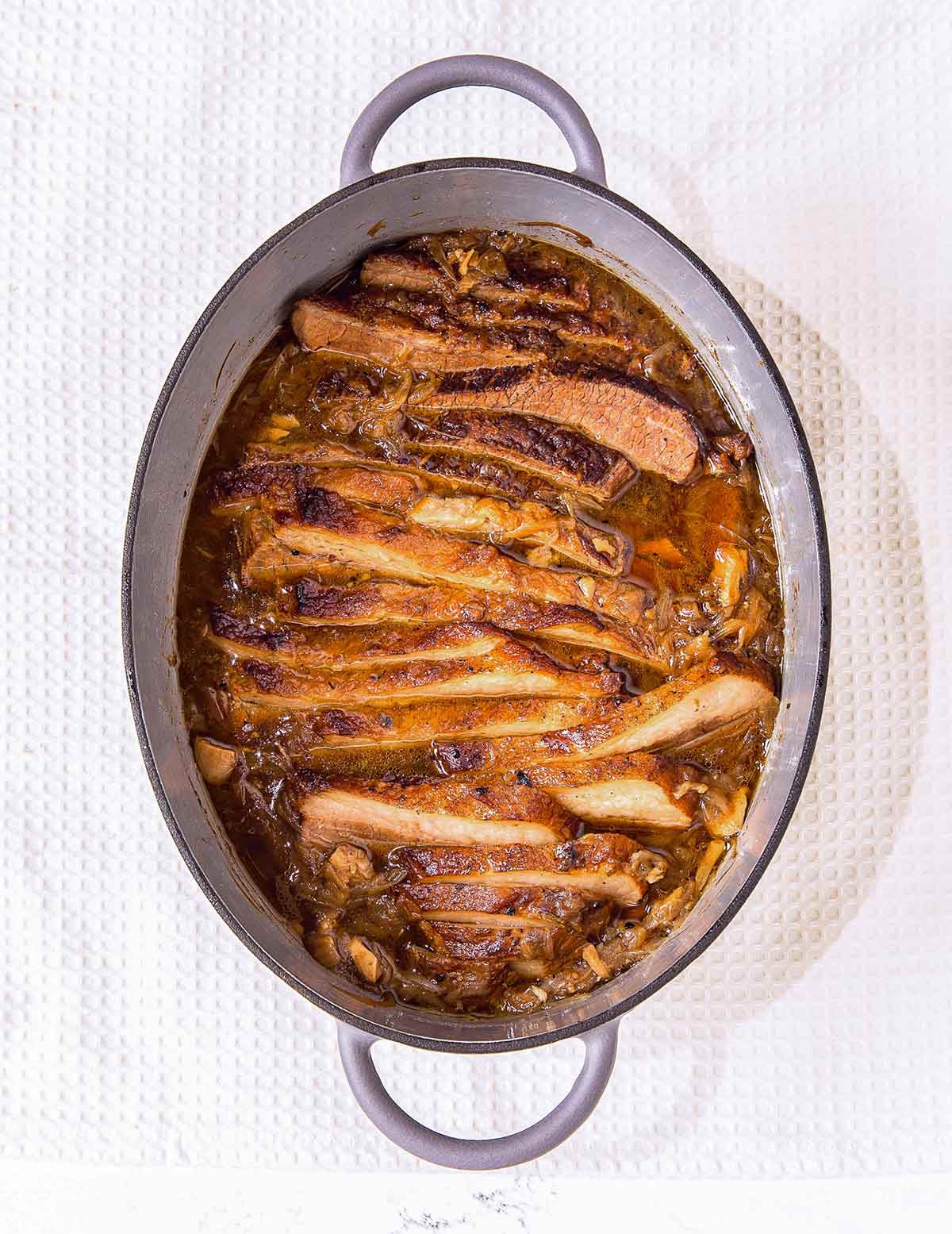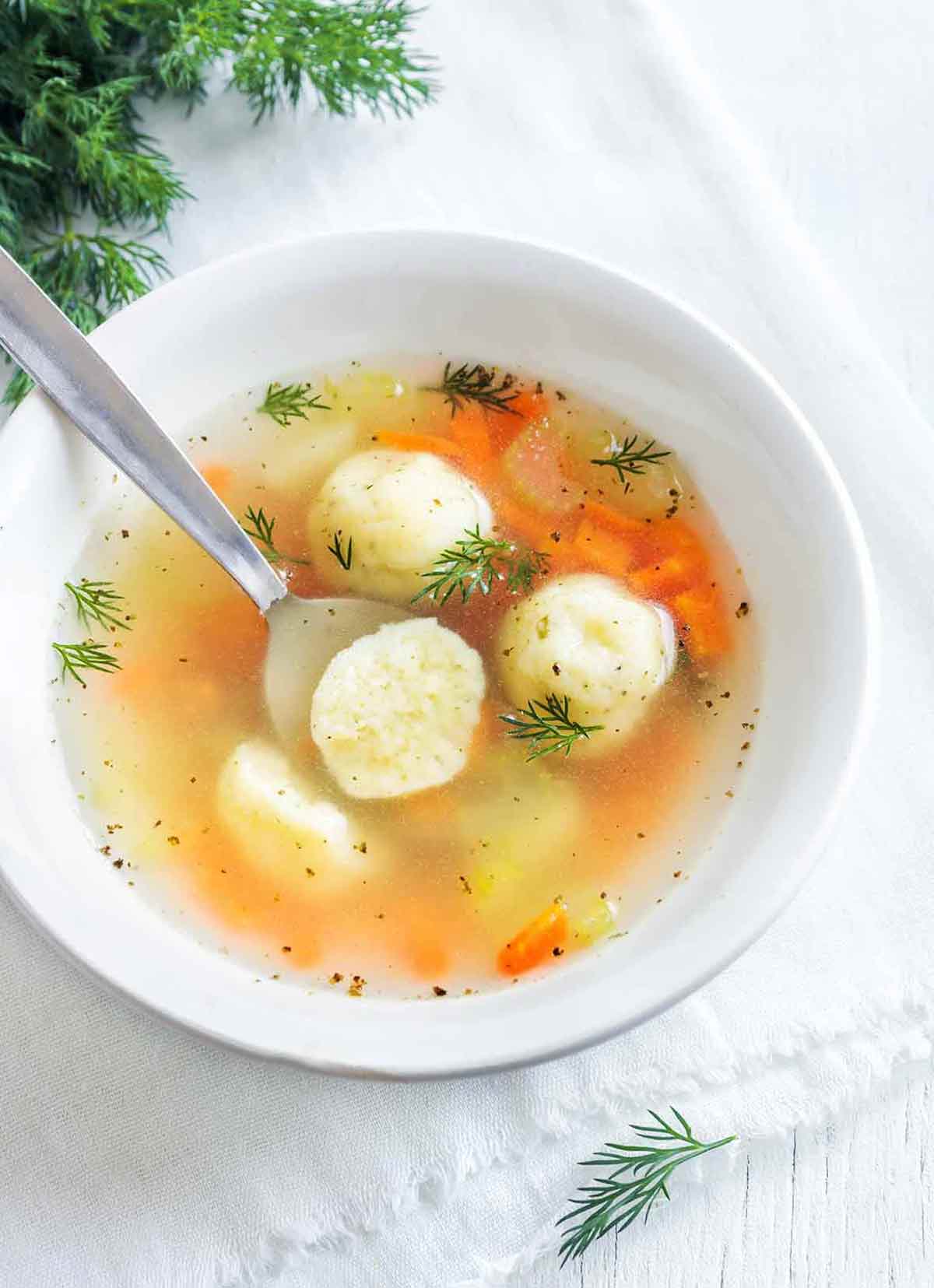 Matzo Ball Soup
This light, yet comforting matzo ball soup is the perfect addition to your Passover table, or as a cure to whatever ails you.
Recipe
I made this matzo ball soup tonight with a whole rooster and a pound of chicken feet (basically doubled the stock, and it was exactly the right proportion for the matzah balls) because I couldn't find necks.

I also made Jack's Wife Freda's hot sauce and served that alongside, the way they do at the restaurant. It was great, and even my 8-year-old had seconds.

Jennifer i.
Roasted Tzimmes
With the final addition of za'atar, a Middle Eastern spice mixture, this sweet carrot dish becomes another perfect combination of East meets West—a great mix of Ashkenazi tradition with Middle Eastern flavors.
Recipe
Simple Roast Chicken
This simple roast chicken recipe, as the name implies, is ridiculously easy and turns out a superlative bird with shatteringly crisp skin and surprisingly juicy meat. No surprise that it's the same technique that Thomas Keller uses.
Recipe
I made this roasted chicken yesterday. Perfect. Juicy and tasty. We had some today, and equally great, even cold. This is a keeper. Thanks so much for making it so simple.

suzie m.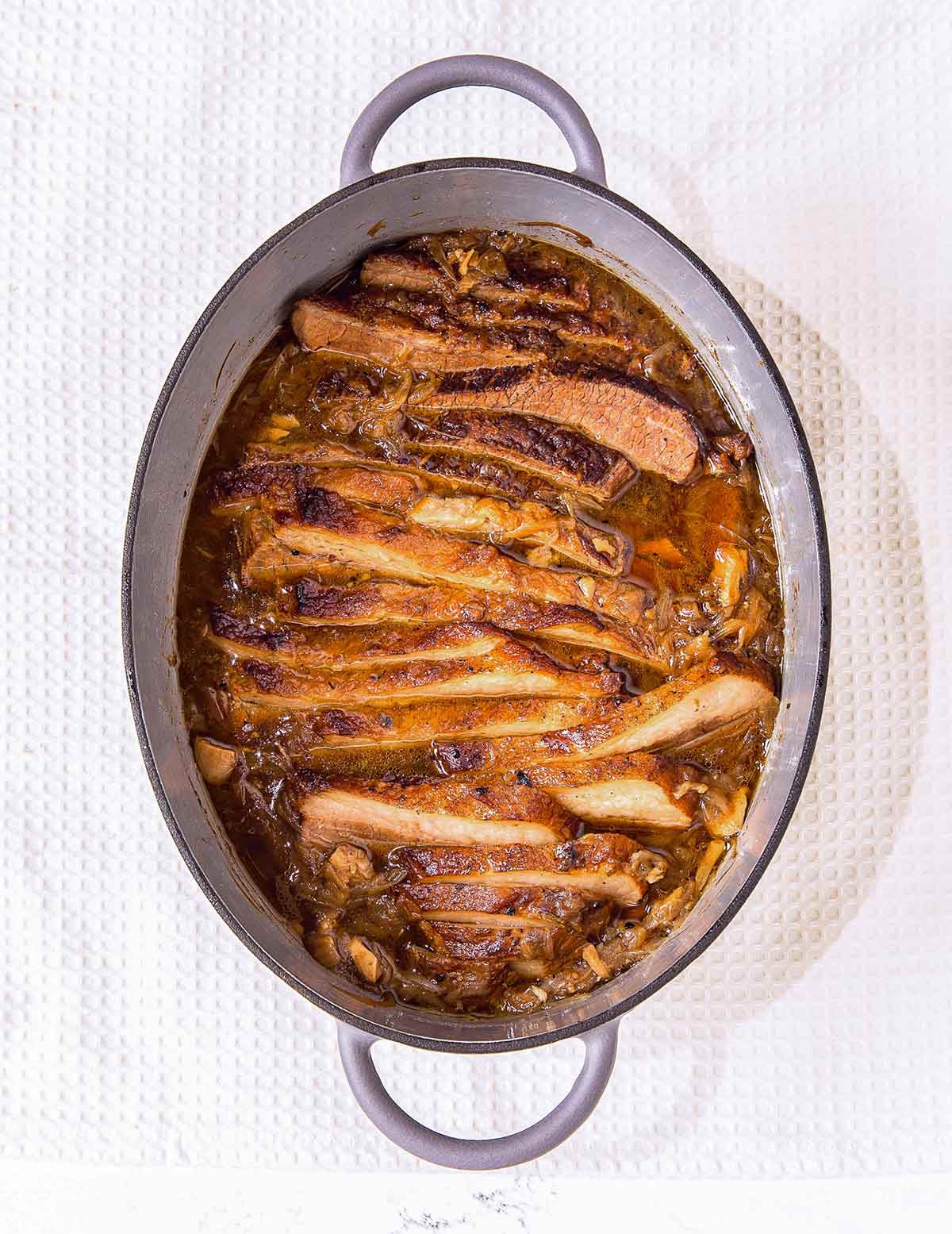 French Onion Brisket
This recipe is my way of taking poetic license with brisket, drawing inspiration from French onion soup for a braising liquid of caramelized onions and garlic, deglazed with apple brandy.
Recipe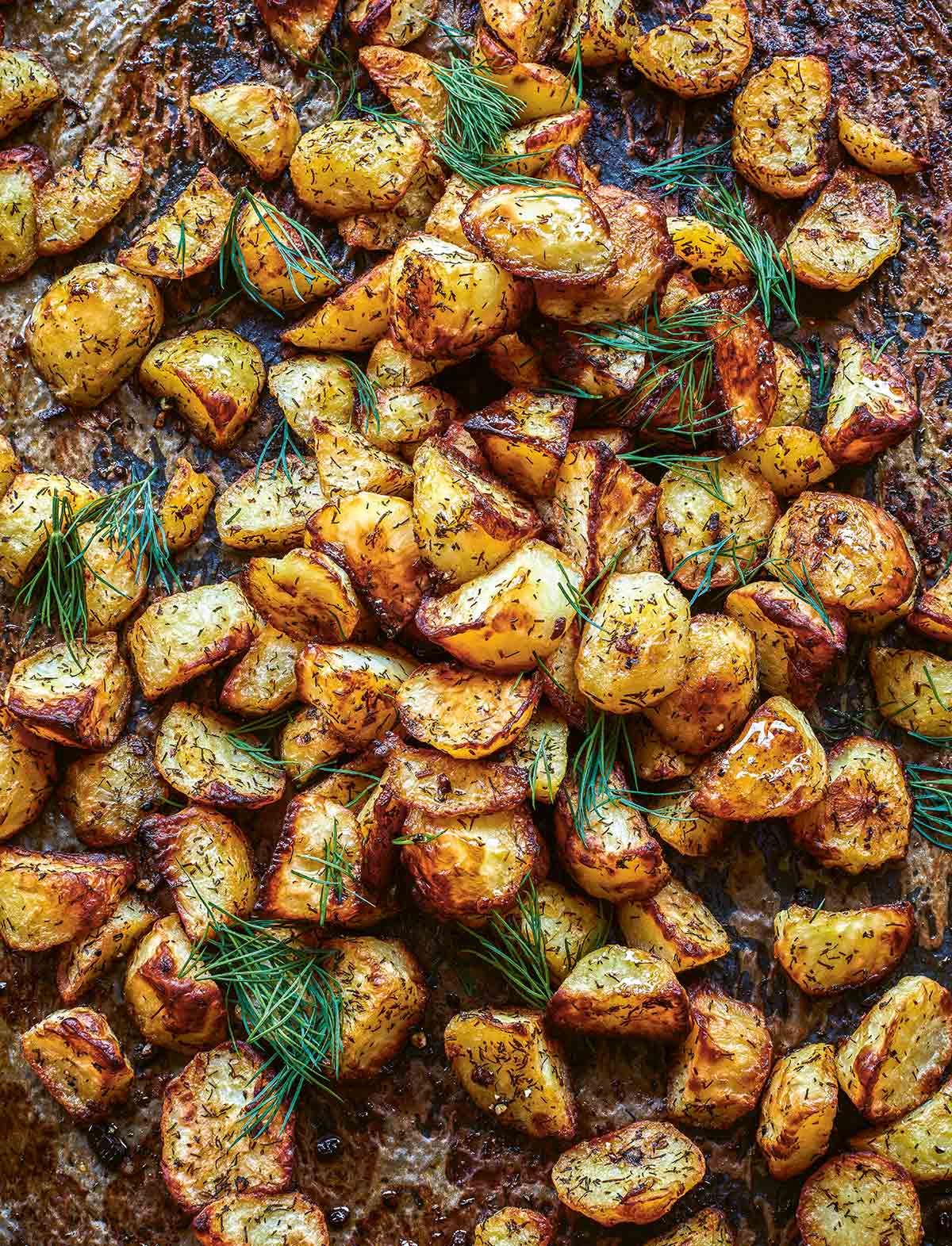 Roasted Potatoes with Dill
These roasted potatoes with dill and garlic require only a handful of ingredients and a little patience while they roast to crispy-edged, tender-throughout perfection.
Recipe
These potatoes! Perfect. The texture and flavor were great. Dill made these a great accompaniment to roast salmon. I will repeat for sure

janet s.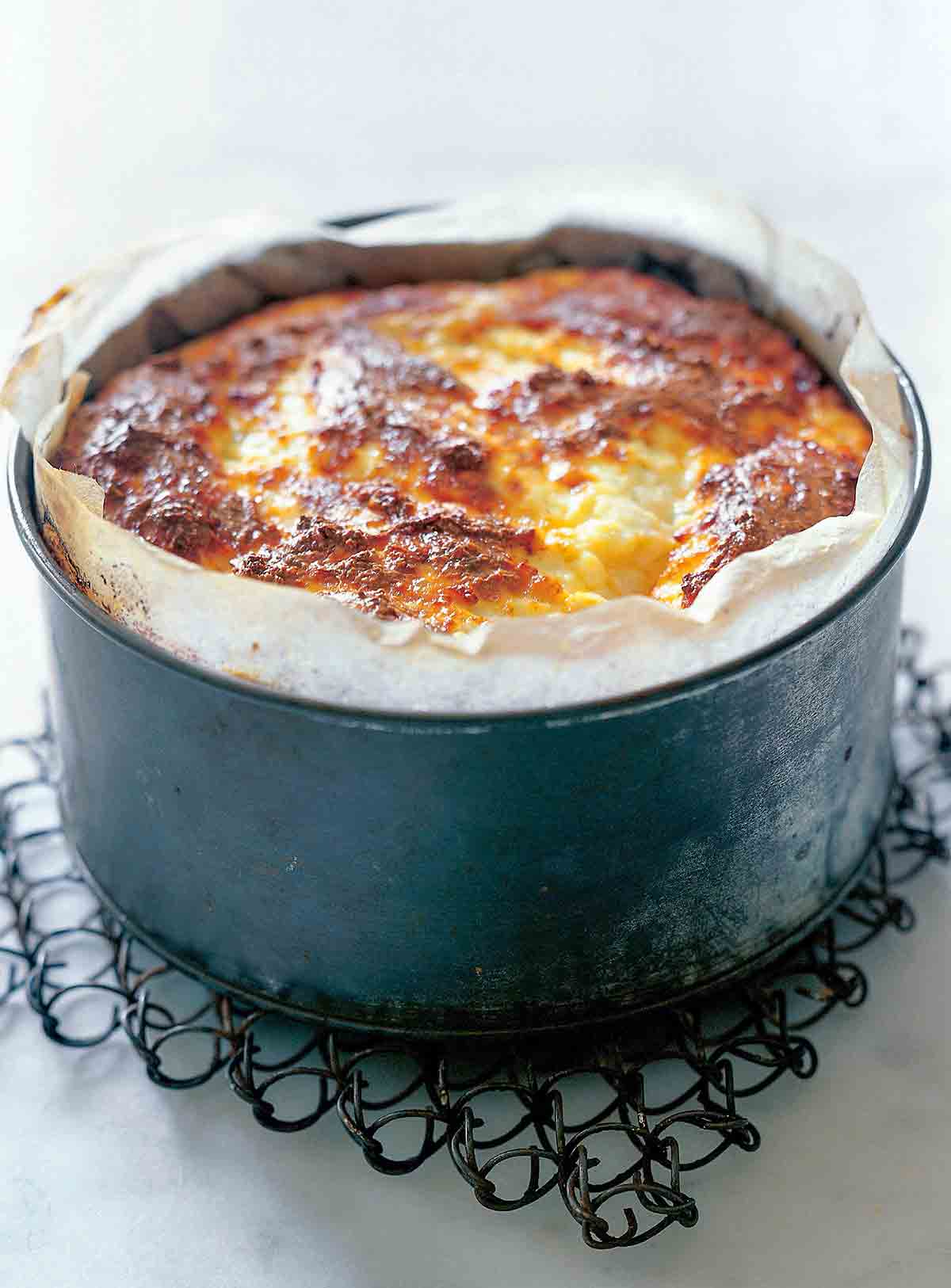 Baked Ricotta
This rich and indulgent baked ricotta is easy to make and supremely satisfying, making it perfect for entertaining.
Recipe
This baked ricotta dish is amazing…I served it for dinner with homemade focaccia…yum!! Both my husband and I thought it would make a delicious brunch dish…reminds us of a decadent soufflé.

tammy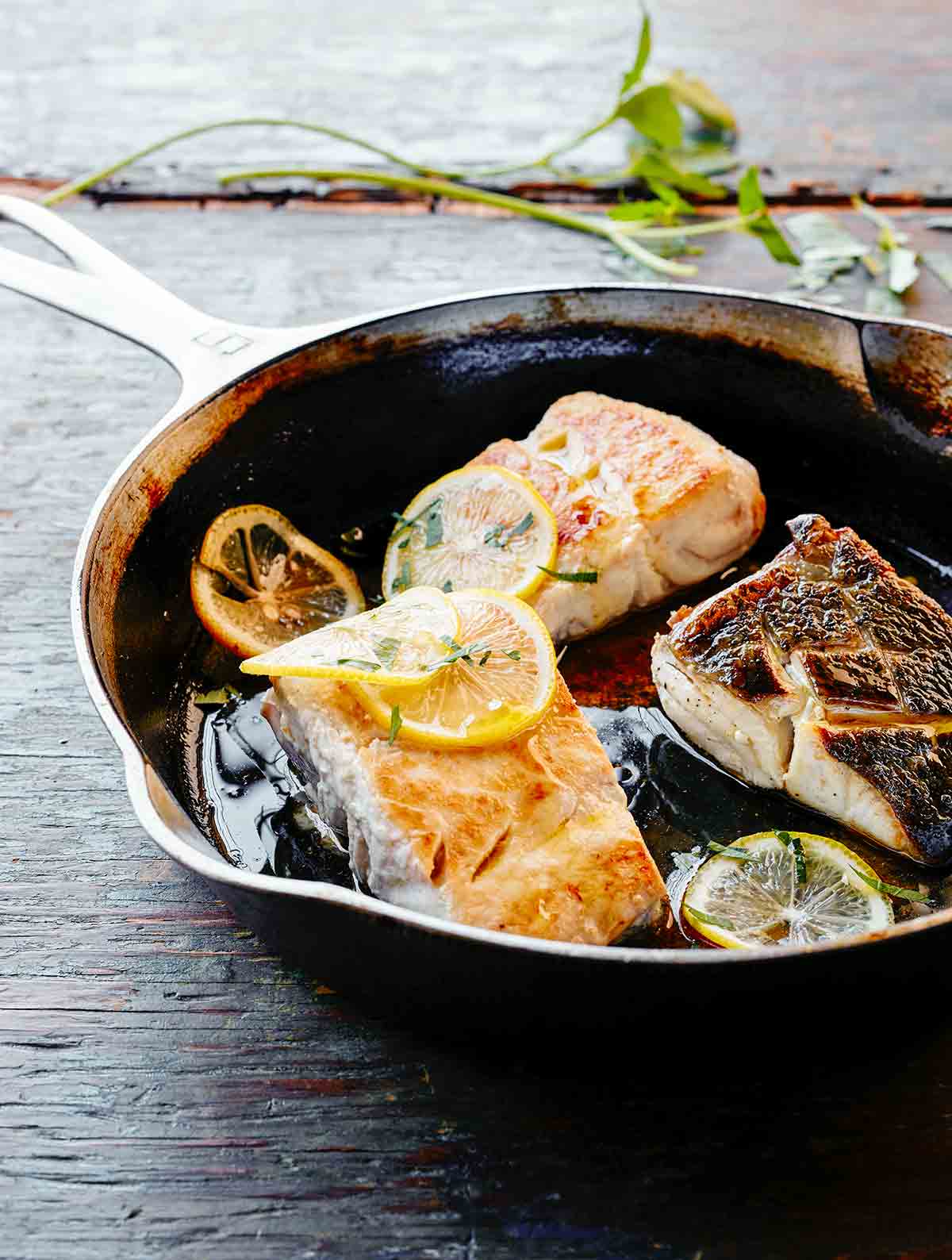 Pan Fried Fish
Pan fried fish has never been as easy or as enticing as with these seared fish fillets with crisp skin. Easy and works with halibut, snapper, salmon, trout, and virtually any other fish.
Recipe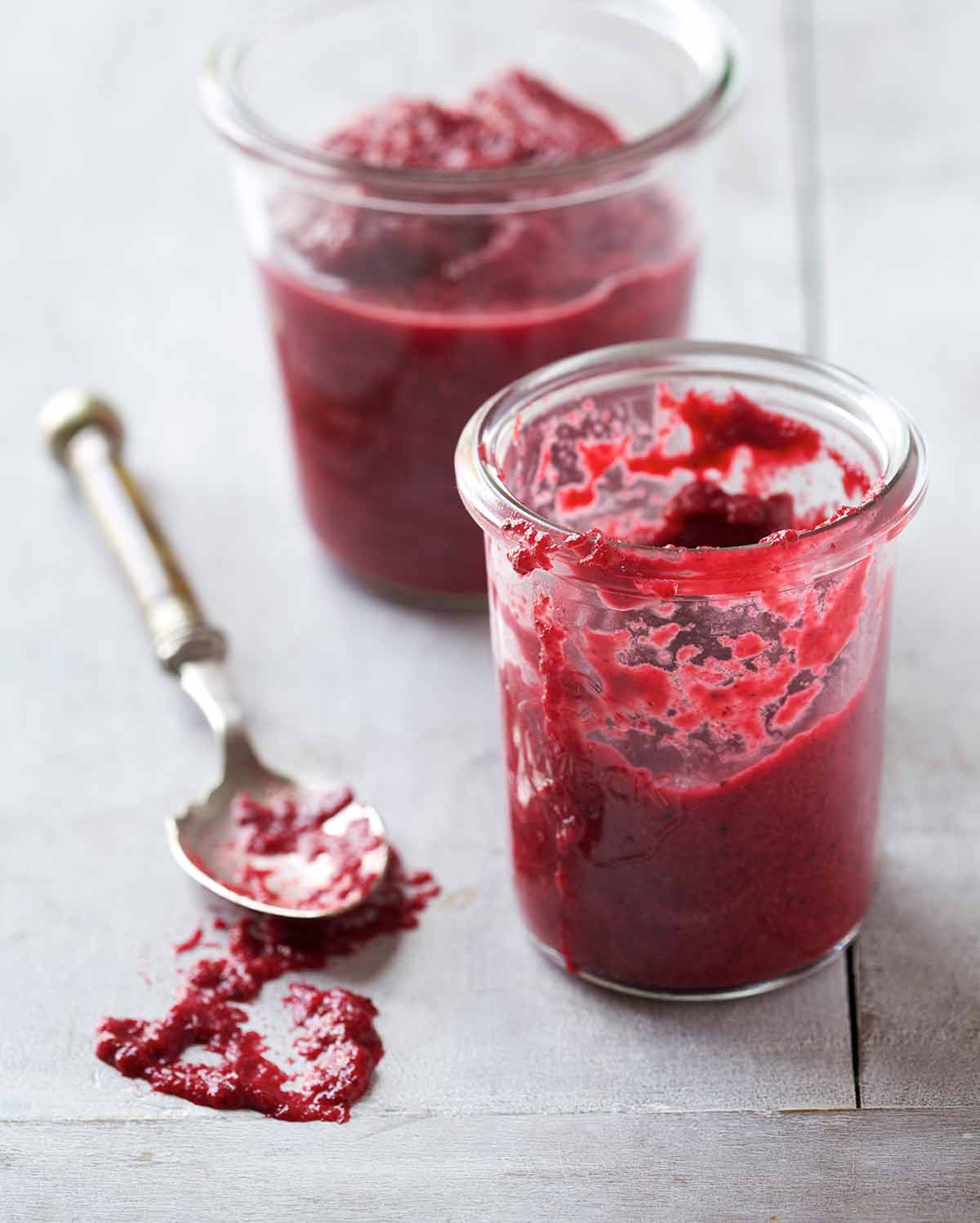 Homemade Chrain
Homemade chrain is a simple but transformative side for gefilte fish, rich meats like brisket and nearly anything else that needs a kick.
Recipe
Chrain is a new thing for me. I made it tonight following this recipe. It's powerful stuff. I cannot say how authentic my chrain was, but my Jewish friend said, "That chrain is the nuts!" (I think that means she liked it).

I tried some with a sprinkling of caraway seeds…no idea if that's an authentic thing to do, but I liked it!

erica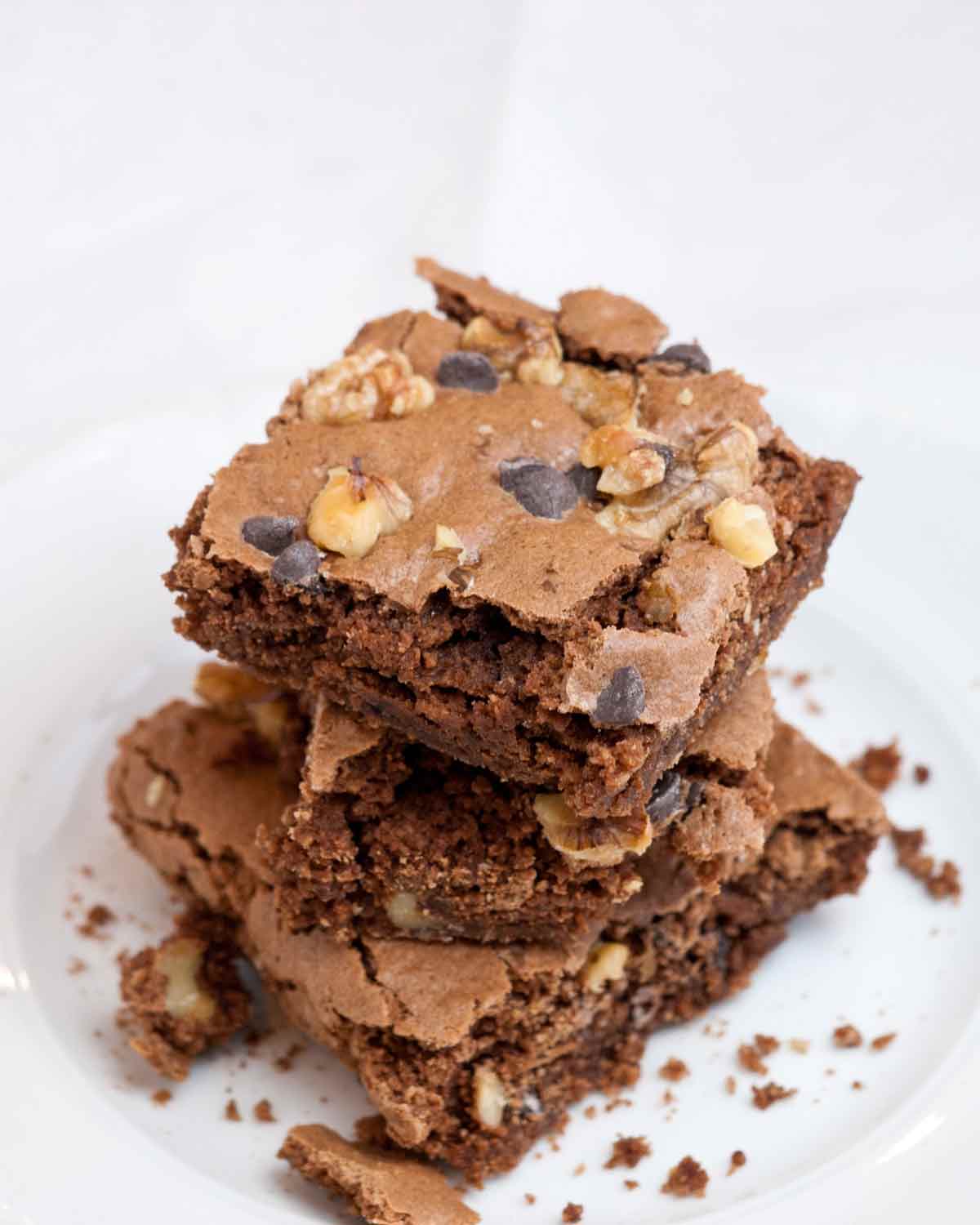 Passover Brownies
Passover brownies are almost always disappointing. Not these. How could they be with matzo meal for Pesach, bittersweet chocolate, sugar, butter, eggs, brandy, and nuts? They're slightly crumbly outside and splendiferously fudgy inside.
Recipe
LOVE these brownies. I added day-old coffee instead of the chocolate liqueur because it's what I had. My stepson said they were good, and I love the flavor and texture! Thanks so much!!

charity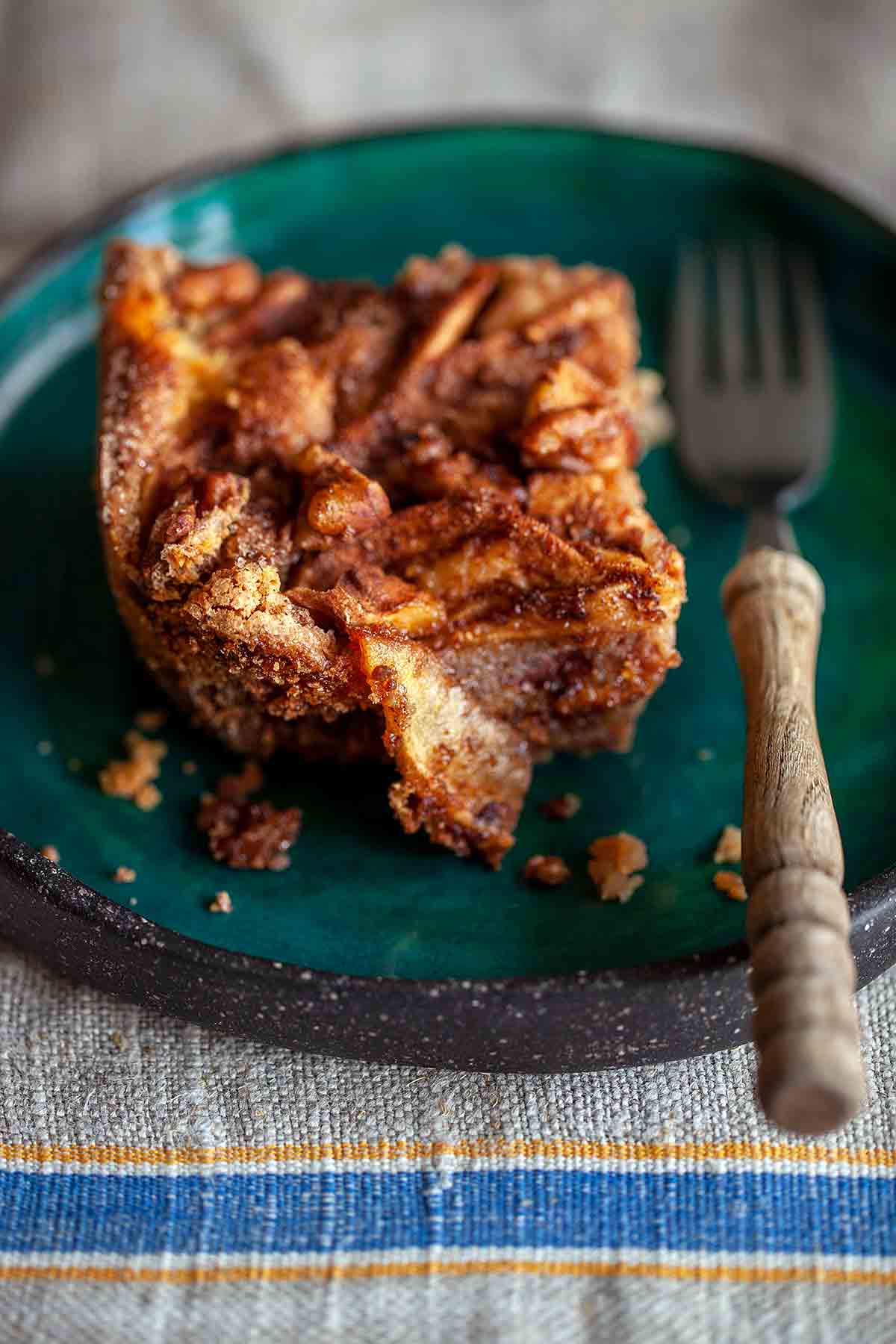 Passover Apple Cake
Passover apple cake. A classic from the astoundingly awesome cookbook author, Arthur Schwartz. Kosher for Passover yet still tastes like any traditional apple cake. Talk about a godsend.
Recipe
I made this Passover apple cake yesterday. It's delicious. Instead of raisins, I added 1/2 can of drained tart cherries. (Something my Hungarian mom always used to do when she made an apple cake). It added some wonderful "tartness." I'll make this cake again next Passover.

sherry
Passover Food FAQs
Which foods are traditionally served during Passover?
Traditionally, Passover meals include matzo ball soup, brisket, chicken, potatoes, and gelfite fish.
Which foods are avoided during Passover?
During Passover, foods made with wheat, barley, oats, spelt, and rye are not consumed. Those adhering to Ashkenazic tradition also avoid rice, corn, millet, and all legumes.
We've given you a sampling of our favorites, but if you're looking for more, check out our entire collection of Passover recipes. If dessert is what you're after, we also have an impressive selection of Passover-approved desserts.
12 Passover Recipes
If you're anything like us, your favorite part of any holiday meal, Passover included, is dessert. This is why we can't help but include one extra dessert that literally 'takes the cake.' Here's how to make this showstopping ☞ FLOURLESS CHOCOLATE CLOUD CAKE.
Ingredients
For the cake
8

ounces

best-quality bittersweet or semisweet chocolate

,

chopped

1

stick (4 oz)

unsalted butter

,

cut into pieces, at room temperature

6

large

eggs

,

2 whole, 4 separated

1

cup

granulated sugar

2

tablespoons

Cognac or Grand Marnier (optional)

Grated zest of 1 orange

,

preferably organic (optional)
For the finishing touches
1 1/2

cups

heavy cream

,

chilled

3

tablespoons

confectioners' sugar

1

teaspoon

vanilla extract

Unsweetened cocoa powder

,

for sprinkling
Instructions
Make the cake
Preheat the oven to 350°F (175°C). Line the bottom of an 8-inch springform pan with a round of wax paper.

☞ TESTER TIP:

Do not butter the pan or the paper, that's a definite no-no.

Melt the chocolate in a bowl set over but not touching gently simmering water. Remove the bowl from the heat and whisk in the butter until it's melted and completely incorporated.

In another bowl, whisk the 2 whole eggs and the 4 egg yolks with 1/2 cup of the sugar until foamy and well combined. Slowly whisk in the warm chocolate mixture. Whisk in the Cognac or Grand Marnier and the orange zest, if using.

In another bowl, with an electric mixer, beat the 4 egg whites until really quite foamy. Gradually add the remaining 1/2 cup sugar and beat until the whites form soft peaks that hold their shape but aren't stiff when you remove the beaters.

Gently, gently fold about 1/4 of the beaten egg whites into the chocolate mixture to lighten it, then carefully fold in the remaining whites. Pour the batter into the pan and smooth the top.

Bake the cake until the top is puffed and cracked and the center is no longer wobbly, 35 to 40 minutes. Be careful not to overbake the cake.

Cool the cake in the pan on a wire rack. The center of the cake will sink as it cools, forming a sort of crater.
Put the finishing touches on the cake
When ready to serve, whip the cream with the confectioners' sugar and vanilla until not quite stiff. Using a spatula, carefully fill the sunken center of the cake with the whipped cream, pushing the billowy cream gently all the way to the edges of the cake in decorative swoops and swirls.

Sprinkle the top lightly with cocoa powder. Run the tip of a knife around the edge of the cake, carefully remove the side of the pan, and serve.
Notes
Check out the full recipe post for our testers' reviews, more info, and tips on making this scrumptious gluten-free cloud cake.
Nutrition
Serving:
1
portion
Calories:
580
kcal
Carbohydrates:
44
g
Protein:
8
g
Fat:
42
g
Saturated Fat:
25
g
Polyunsaturated Fat:
2
g
Monounsaturated Fat:
12
g
Trans Fat:
0.5
g
Cholesterol:
222
mg
Sodium:
70
mg
Potassium:
260
mg
Fiber:
2
g
Sugar:
40
g
Vitamin A:
1226
IU
Vitamin C:
0.3
mg
Calcium:
72
mg
Iron:
3
mg
Nutrition information is automatically calculated, so should only be used as an approximation.
All rights reserved.
---