Originating in Milan, Italy, this cake is traditionally served at Christmas, but its popularity is so widespread that it can be found in bakery and pastry shops almost year round.
You can make two larger loaves or four smaller loaves by baking them in either 2-pound or 1-pound coffee cans. Or for a festive treat, bake them in individual paper molds, which can be found at your local bakery supply store.–Suzanne Dunaway
LC Cake of Luxury Note
There are conflicting stories about the origins of the word "panettone." Our favorite is the legend that the word comes from the Milanese phrase "pan del ton", which in English means "cake of luxury." This makes a lot of sense, especially when you look at the ingredients in this recipe. An egg-enriched dough filled with toasted pistachios. Ample butter. Juicy cranberries. Fresh citrus zest. A hint of rum. Yep, that sounds like luxury alright.
Cranberry Pistachio Panettone
Quick Glance
30 M
5 H

Makes 4 small or 2 large loaves
Print Recipe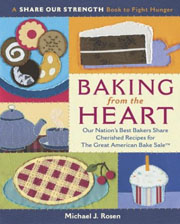 Ingredients
Email Grocery List
For the starter

1 cup warm milk

2 1/2 tablespoons active dry yeast

1 3/4 cups unbleached flour

1 teaspoon sugar

For the dough

1 cup raw pistachios

1 teaspoon salt, plus a few pinches

4 1/2 cups unbleached flour, plus more for kneading and shaping the dough

1 tablespoon freshly grated lemon zest

1 tablespoon freshly grated orange zest

1/2 cup candied orange and lemon rind, optional

1 cup dried cranberries

2 tablespoons dark rum

1 teaspoon pure vanilla extract

2 sticks unsalted butter, softened, plus extra for the pans

1 cup sugar

4 large eggs

2 large egg yolks (whites reserved for glaze)
Directions
Make the starter

1. In a small glass bowl, combine the warm milk, yeast, flour, and sugar and stir to blend. Cover the bowl with plastic wrap and set aside for 30 minutes.

Make the panettone dough

2. Place the pistachios on a baking sheet and spray them with water, sprinkle with a pinch or two of salt, and toast for 10 minutes, watching to make sure they do not burn. Cool completely and chop coarsely.

3. In a bowl, combine the 1 teaspoon salt, the flour, lemon and orange zests, candied orange and lemon peel, if using, cranberries, pistachios, rum, and vanilla.

4. In the bowl of an electric mixer fitted with a paddle attachment, cream the butter and sugar on medium speed for 2 minutes or until fluffy. Add the eggs and yolks and beat well. Reduce the speed to low and add the flour mixture, mixing just until combined. Gradually add the starter and continue to beat on low speed until all ingredients are incorporated. The dough should not be sticky or too firm. It should look buttery and a little ragged.

5. Turn out the dough onto a floured work surface and knead for 1 to 2 minutes, pushing the dough away from you with the heels of your hands, and then folding it back over on itself. The dough will be smooth and satiny.

6. Transfer the dough to an oiled bowl, cover, and let rise in a warm place for about 2 hours, or until doubled in size. Gently turn out the dough onto a work surface and divide it into 4 equal pieces, if making smaller loaves, or into 2 pieces if making larger loaves; keep as much air in the dough as possible. Let the pieces rest, covered with a clean dish towel, for 10 minutes.

7. For the smaller panettone, butter four 1-pound coffee cans or other deep molds that are 4 to 5 inches wide. Use 2-pound coffee cans to make two large panettone. Shape each piece into a smooth ball and place the dough in the mold. It should fill half the mold.

8. Beat the reserved egg whites and brush the tops of the loaves. Cover and let the loaves rise for 1 hour, or until just slightly less than doubled. (The dough may be active and rise quickly, so you may not need the full hour.)

9. Preheat the oven to 400°F (200°C).

10. Uncover the panettone, place the molds on the middle rack of the oven, and reduce the heat to 350°F (175°C). Bake for 30 to 35 minutes for the smaller molds and up to 45 minutes for the larger molds. (If, after 20 minutes of baking, the top of the panettone is taking on too much color, cover loosely with a piece of aluminum foil.) The bread is done when a wooden skewer inserted into the center of the loaf comes out clean. Cool for 15 minutes, then carefully remove the loaves from the cans and place the panettone on wire racks to cool completely. Panettone will keep fresh for up to a week in a plastic bag; freeze them for up to 6 months.
Cranberry Pistachio Panettone Recipe © 2004 Suzanne Dunaway. Photo © 2004 Sang An. All rights reserved. All materials used with permission.
If you make this recipe, snap a photo and hashtag it #LeitesCulinaria. We'd love to see your creations on Instagram, Facebook, and Twitter.