Saint Phanourios (pronounced "fan-OO-ree-os") is to the Greek Orthodox what Saint Anthony is to the Catholics: the patron saint of lost things. But here's the twist: this saint has a sweet tooth. Greeks bake, bless, and give away this humble nut-and-spice cake, also called a phanouropita, in return for the saint's help to find something that's missing. During my own year-long quest with the phanouropita, a friend's grandmother showed me how to make the following version of this traditional Greek cake, which she likes to enjoy with morning coffee. Of the many recipes I've tried, it's my favorite, because it's so forgiving. The batter is easy to make by hand, and it's all about proportions, which means you can use any reasonable measure (a coffee cup or drinking glass) in place of a standard cup. To my mind, the recipe's looseness perfectly captures the spirit of Greek home cooking and offsets the formality suggested by Church and Saint. It also adheres to the traditional nine ingredients. (If you cheat just a little and count the cinnamon and cloves together as spices.) One unbreakable rule: Before you begin, take a moment to think of something you'd like Saint Phanourios to help you find—keep this in mind as you make the cake. If you'd like some divine company in the kitchen, print this image of the icon of Saint Phanourios and keep it within sight as you make the cake. Be warned, though—this alone won't bring you what you seek. Sincerity is everything when conversing with a saint.–Allison Parker
Saint Phanourios's Cake
This nut and spice cake, known as phanouropita, is a traditional offering to Saint Phanourios, the patron saint of lost things, in return for helping to find something. Regardless of whether you have lost anything or not, it's well worth making.
Ingredients
1

cup

vegetable oil

,

plus more for greasing

1

cup

fresh orange juice

,

(from about 3 oranges)

1/2

cup

brandy

1

cup

sugar

1

cup

chopped walnuts

4

cups

all-purpose flour

,

plus more for dusting

1 1/2

teaspoons

baking soda

1 1/2

teaspoons

baking powder

1 1/2

teaspoons

ground cinnamon

1/4

teaspoon

ground cloves

Confectioners sugar

,

for dusting (optional)
Instructions
Preheat the oven to 375°F (190°C) and adjust an oven rack to the middle position. Oil the bottom and sides of a 9-inch round cake pan or a Bundt or loaf pan of equal volume. Dust the pan with flour, tap out any excess, and set aside.

In a large bowl, whisk together the oil, orange juice, brandy, and sugar until thoroughly combined. Mix in the chopped walnuts.

In a medium bowl, combine the flour, baking soda, baking powder, cinnamon, and cloves. In small batches, add the flour mixture to the brandy mixture, whisking vigorously as you go. Continue whisking until completely combined. Tradition dictates that you're supposed to whisk for 9 minutes by hand.

Scrape the batter into the prepared pan. Before putting the cake into the oven, pause to say whatever kind of prayer you feel comfortable with as you focus on the thing you hope to find. (Greek Orthodox women always make the sign of the cross, but the cake won't suffer if you skip this step.)

☞ TESTER TIP: The batter will be very thick and slightly gummy—not to worry. And if it seems impossibly thick, you can always splash in another tablespoon of brandy.

Bake the cake until the top looks hard and golden brown and a toothpick inserted in the center comes out clean, about 40 minutes.

Let the cake cool in the pan for 5 minutes and then remove the cake and let it cool completely on a wire rack.

Traditionally, the cake is given away whole or cut into 9 pieces and shared with others. If you're serving the cake at home, you may want to sift a little confectioners' sugar over the top before slicing. The cake dries out easily, so if you do cut into it, make sure to wrap any leftovers well, first in plastic wrap and then in foil, or store in an airtight container.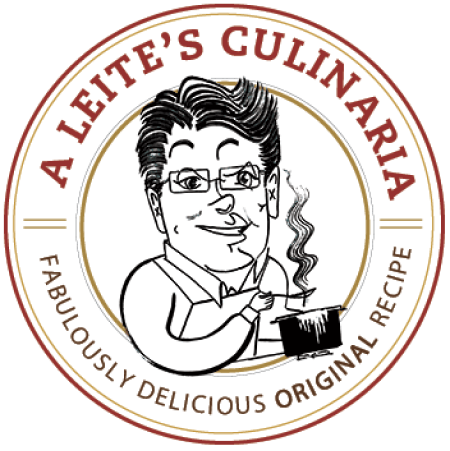 Nutrition
Serving:
1
slice
Calories:
355
kcal
Carbohydrates:
39
g
Protein:
4
g
Fat:
19
g
Saturated Fat:
3
g
Polyunsaturated Fat:
11
g
Monounsaturated Fat:
4
g
Trans Fat:
0.1
g
Sodium:
104
mg
Potassium:
136
mg
Fiber:
1
g
Sugar:
14
g
Vitamin A:
33
IU
Vitamin C:
8
mg
Calcium:
32
mg
Iron:
2
mg
Nutrition information is automatically calculated, so should only be used as an approximation.
Recipe © 2009 allison parker. Photo © 2009 Marina Dolbus. All rights reserved.
---
Recipe Testers' Reviews
Hardly anything can go wrong while preparing this cake. The method is very simple, just mix the liquid and solid ingredients separately and then join them together. Although tradition says they should be mixed for 9 minutes, the magic number associated with the preparation of this cake dedicated to Saint Phanourios, my arm couldn't take that long. But the result was very good: a soft cake with a strong flavor and a balanced sweetness.
Great accompaniment for a cup of coffee for breakfast!
Notes:
1. Makes one 23 cm cake.
2. Hands-on time: 25 min / Total time: 1 h 10 min
3. I used just the amount of brandy on the recipe
4. It took 40 minutes to bake
It may sound strange, but I did not hold out a lot of hope for this recipe. As a result I was very pleasantly surprised.
The recipe is easy to follow and doesn't even require me to climb up and retrieve the mixer from the cabinet. (I'm short. Most rooms in my house contain at least one step stool.) I did take one liberty with the recipe; whisking the batter for 9 minutes was beyond my inclinations. By the time it was thoroughly mixed, I had been whisking for about 5 minutes, so I said an extra prayer and left it at that. To me, the batter wasn't particularly either stiff or gummy, but at that point I may have tested the brandy a little more than I should have.
Baking was just under 40 minutes and the result was a cake that was perfect for having with my breakfast coffee the following morning. I made my version in a loaf pan and properly sliced it into 9 slices.
In case anyone is curious, my lost item has yet to appear. I tend to suspect my kleptomaniac cat had a hand (paw?) in its disappearance, in which case it will make a reappearance whenever I find his current stash. Plus I'm not sure how long to give the saint. 24 hours? 48 hours?
At least I got a nice coffee cake recipe out of the experience. And I lose a lot of things, so it may yet provide another bonus.
This cake fits into a comforting tradition of walnut cakes in Greek food, although I was not familiar with this particular Lenten version of cake, nor was I versed in the story of Saint Phanourios (Fanourios). I also liked the simplicity of hand mixing and having a bit to serve with coffee, a tradition of hospitality I love.
I made this cake using a neutral oil (avocado) but absolutely would try it with part or all olive oil the next time I make it, and perhaps a bit less flour to help it stay moist. Also, I would zest the oranges before squeezing for juice, and add them to the batter. The spicing is good but you could easily increase or double the cinnamon, and freshly ground clove is perfect at the amount suggested.
I think greasing the pan might work better with coconut oil (especially if using a Bundt pan with detail design), NOT melted, so no oil would pool at the ridges of the pan and collect too much flour. If you use vegetable oil, do it at the last moment so oil doesn't start moving before you get the flour dusted.
All said, the flavor of the cake is lovely, simple, and, if wrapped tightly and stored in a closed container, will not change dramatically over several days. I gave away some and divided the remainder, putting some aside in the freezer for when we want a bit of not-too sweet cake to go with coffee or maybe a bit of Metaxa after dinner.
Use the best walnuts you can (I like the blondish Chandlers), make your own wish or prayer, and serve to those you love.
You can divide it into 9 slices, but in truth this serves 12 plus easily.
Even after 5 days (don't judge me—cake is handy when the power is out) the cake is yummy. I will make it again for my mother, and add the orange zest, use olive oil, a touch less flour, and enjoy it again! Also, while I am at it, I might use Metaxa (which is a blend of brandy and grape juice) in place of the brandy. That will be a 10.