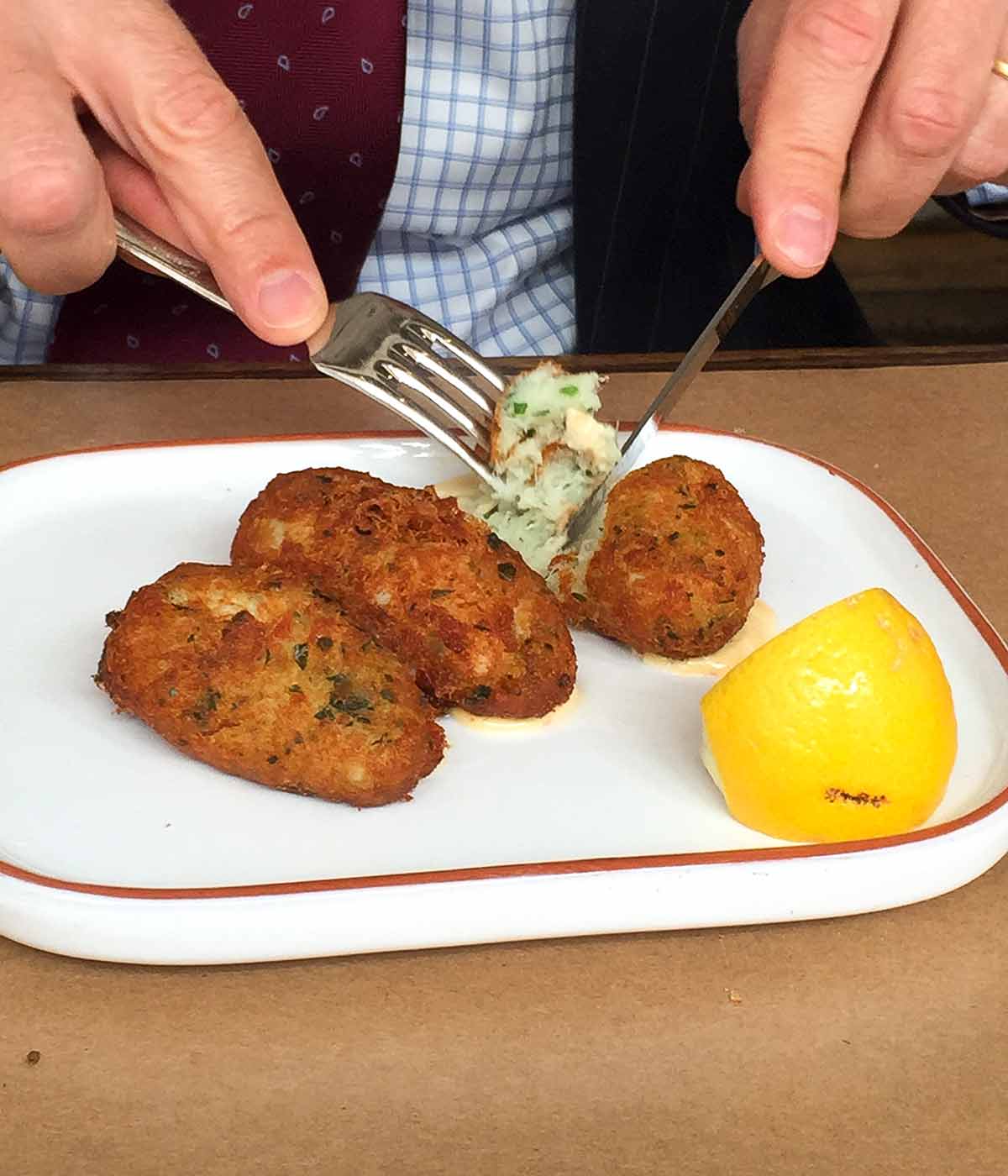 Pastéis de bacalhau are a great Portuguese favorite. Although their real origin is the north, cod cakes became so popular that they were adopted as a true "national specialty." Salt cod fritters are ideal fare for snacks (hot or cold) and are featured at every Portuguese function, from the most sophisticated to the humblest. If there is anything really ingrained in the Portuguese palate, loved by everyone, this is it.
Snobs may be somewhat derogatory about cod cakes, afraid of admitting that they too love this "poor man's dish," but do not believe them. They probably eat them all the same, when nobody is looking. Pastéis de bacalhau are sold at delicatessens, patisseries, roadside cafés, tavernas—everywhere in Portugal.–Edite Vieira
WHAT CAN I SUBSTITUTE FOR SALT COD?
If you're just not down with salted cod, or for some reason can't find it, Edite Vieira notes that these cod cakes are also quite nice made with fresh cod. Make sure to test the mixture before frying–you might have to add a little more salt to make up for the additional salt in the salt cod. Makes sense, right?
Pastéis de Bacalhau ~ Salt Cod Fritters
These Portuguese salt cod fritters, called pastéis de bacalhau, are made with salt cod, potato, onion, and parsley and are fried for a traditional Portuguese treat.
Equipment
Deep-fry or candy or instant-read thermometer
Ingredients
10

ounces

salted cod

, preferably thick pieces, soaked overnight [click for soaking directions]

14

ounces

russet potatoes

,

unpeeled

1

small

onion

,

very finely chopped

2

tablespoons

finely chopped flat-leaf parsley

3

large

eggs

Vegetable or canola oil

,

for frying
Instructions
Boil the potatoes (preferably in their skins, so the potatoes don't absorb water). Peel the potatoes and mash or sieve them. Set aside.

Meantime, simmer the previous soaked cod in enough boiling water to cover until tender, about 20 minutes. Drain the cod, discard the skin and bones, and flake the fish as much as you can with your fingers or a fork to reduce it to threads.

☞ TESTER TIP: The proper way of doing this is to place the flaked cod inside a clean cloth, fold it and squeeze and pound the contents of the cloth with your fists. In this way you will have mashed cod.

Mix the cod with the mashed potatoes and add the eggs, 1 by 1, and then the onion and parsley. Taste and, if desired, season with salt. You may not need to add any, as the cod itself retains quite a lot of saltiness, in spite of being soaked and boiled. The mixture should be quite stiff, enabling a spoon to stand up in it. If you find it excessively dry, add one or two tablespoons of milk.

☞ TESTER TIP: Allow this to cool completely before frying.

With two tablespoons, shape the mixture into quenelles–egg-shaped ovals. Don't feel like spoon shaping? You can roll the mixture into 1 1/2-inch balls.

Heat 4 or 5 inches of oil in a medium saucepan to (370°F/190°C). Carefully lower each pasteis into the oil with a spoon. Turn them three or four times to get nicely browned all over.

When cooked, lift them with a big fork or slotted spoonOXO Slotted Spoon and place them on kitchen paper to absorb excess fat. Continue molding and frying until you use up the mixture.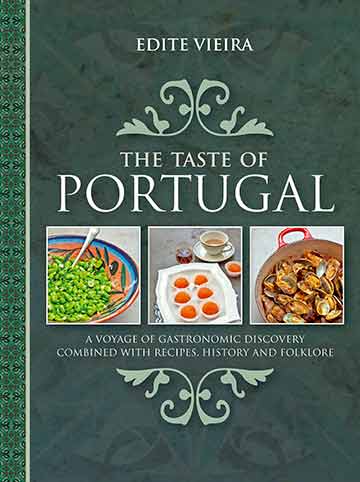 Nutrition
Serving:
1
pastel
Calories:
53
kcal
Carbohydrates:
3
g
Protein:
8
g
Fat:
1
g
Saturated Fat:
1
g
Polyunsaturated Fat:
1
g
Monounsaturated Fat:
1
g
Trans Fat:
1
g
Cholesterol:
38
mg
Sodium:
775
mg
Potassium:
236
mg
Fiber:
1
g
Sugar:
1
g
Vitamin A:
73
IU
Vitamin C:
2
mg
Calcium:
24
mg
Iron:
1
mg
Nutrition information is automatically calculated, so should only be used as an approximation.
Recipe © 2000 Edite Vieira. Photo © 2000 David Leite. All rights reserved.
---
Recipe Testers' Reviews
These pastéis de bacalhau fritters are delicious. I've never cooked salt cod but when I last visited San Juan, I went to a wonderful restaurant called Santaella. When we got there, our table was not ready. The owner was embarrassed (can you believe it!) and offered us two seats next to the bar area where we could wait until our table was ready. He then brought us complimentary cocktails and bacalatos (codfish fritters made from salt cod). They were heavenly as was the rest of the food in that beautiful little restaurant.
So when I saw this recipe to test, I thought it would give me the opportunity to work with salted cod. And I'm so glad I did. Although these fritters were filling, they were also light and very tasty. You do have to start 24 hours in advance if you have a thick piece of salt cod, but most of that time, the cod is simply soaking and there's not much to do.
Since this was my first time cooking salt cod, I would have appreciated it if the recipe told me whether to refrigerate the fish while it was soaking. However, the recipe was silent on that. I did research on my own and some recipes said specifically to put the fish in the refrigerator while soaking. I compromised and left the cod to soak in a bowl on the counter during the day, but refrigerated it overnight when I was not changing the water as frequently.
I used the technique that the recipe suggests for flaking the cod. It worked very well to put it in a clean dishcloth and pound the cloth with my fist. A word of caution: when forming the fritters, it is not enough to just shape them with the two spoons, they need to be compressed just a bit so they will hold their shape when put in the hot oil. Using my wok to deep fry them worked very well.
The recipe says it makes 24 to 30 hors d'oeuvres. I made mine the size of large eggs, as was called for in the recipe, and got 15. I then served these as a main with salad. They made a great Sunday night dinner. If I were to use them as hors d'oeuvres, I'd make them much smaller.
Easy recipe with clear instructions. The pastéis de bacalhau were also a hit in the house, especially with my 6-year-old. To soften the cod I used 6 cups of water. I didn't use extra salt after cooking the cod. I got a total of 19 spoonfuls, so I'd say 6 servings.