This chimichurri, a classic Argentine sauce, is based on the authentic and traditional recipe. Vinegar, olive oil, parsley, oregano, garlic, and pepper flakes are whisked together in minutes. Tweak slightly to taste. Bring on the steak.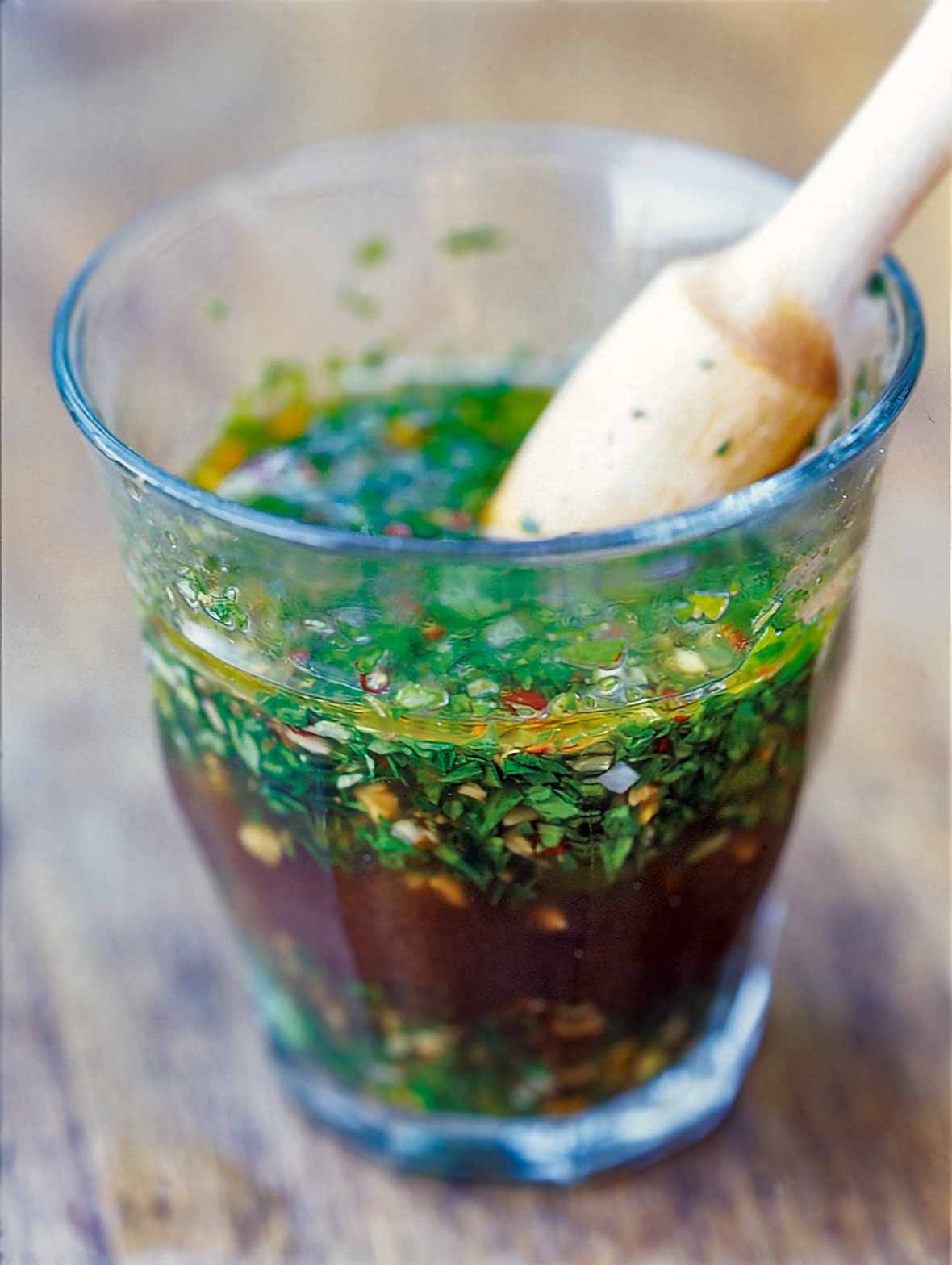 We're keen on dousing, drizzling, and otherwise acquaint this emerald elixir with grilled steak, chicken, chops, seafood, or heck, just about anything. While some traditional chimichurris call for a 1:1 ratio of vinegar to oil, this one dares to tilt things in favor of being more acidic. The line you choose to walk with regard to how much vinegar to add depends in part on your tolerance for tang and in part on whether you intend to use it as a marinade or drizzling sauce (opt for more vinegar for the former, less for the latter). So try it as-is. Then, if need be, tweak it ever so slightly and try, try again. We find it to be the perfect basis for just about any use. Originally published August 2, 2011. –Renee Schettler Rossi
How Do You Say Chimichurri?
We're going to be snarky for a second. Chimichurri is, by definition, a sauce. So to say "chimichurri sauce" is a little redundant. Sort of like saying "Tuna Melt Sandwich" or "Frosted Flakes cereal." Imagine the time you'll save in your life not adding those extra five letters each time you say "chimichurri" in conjunction with grilled steak, chicken, salmon, pork, shrimp, or anything else you can drizzle or douse with this fetching green sauce!
Chimichurri
Quick Glance
5 M
5 M

Makes about 1 cup
Print Recipe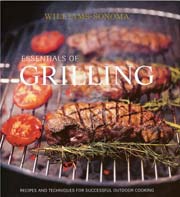 Ingredients
3/4 cup sherry vinegar

1/2 cup olive oil

3/4 cup chopped flat-leaf parsley leaves

3 tablespoons chopped oregano leaves

6 large cloves garlic, chopped

1/2 teaspoon red pepper flakes

3/4 teaspoon salt
Directions
1. In a large nonreactive bowl or a glass jar, combine the vinegar, oil, parsley, oregano, garlic, red pepper flakes, and salt. Taste and, if desired, gently adjust the amount of vinegar, oil, and salt accordingly.

2. Serve the chimichurri immediately or refrigerate in a covered container. If chilled, allow the sauce to return to room temperature before serving. It can be kept in the fridge for a week, but we doubt it will last that long.
Chimichurri Recipe © 2003 Denis Kelly. Photo © 2003 Jason Lowe. All rights reserved. All recipes and photos used with permission of the publisher.
If you make this recipe, snap a photo and hashtag it #LeitesCulinaria. We'd love to see your creations on Instagram, Facebook, and Twitter.