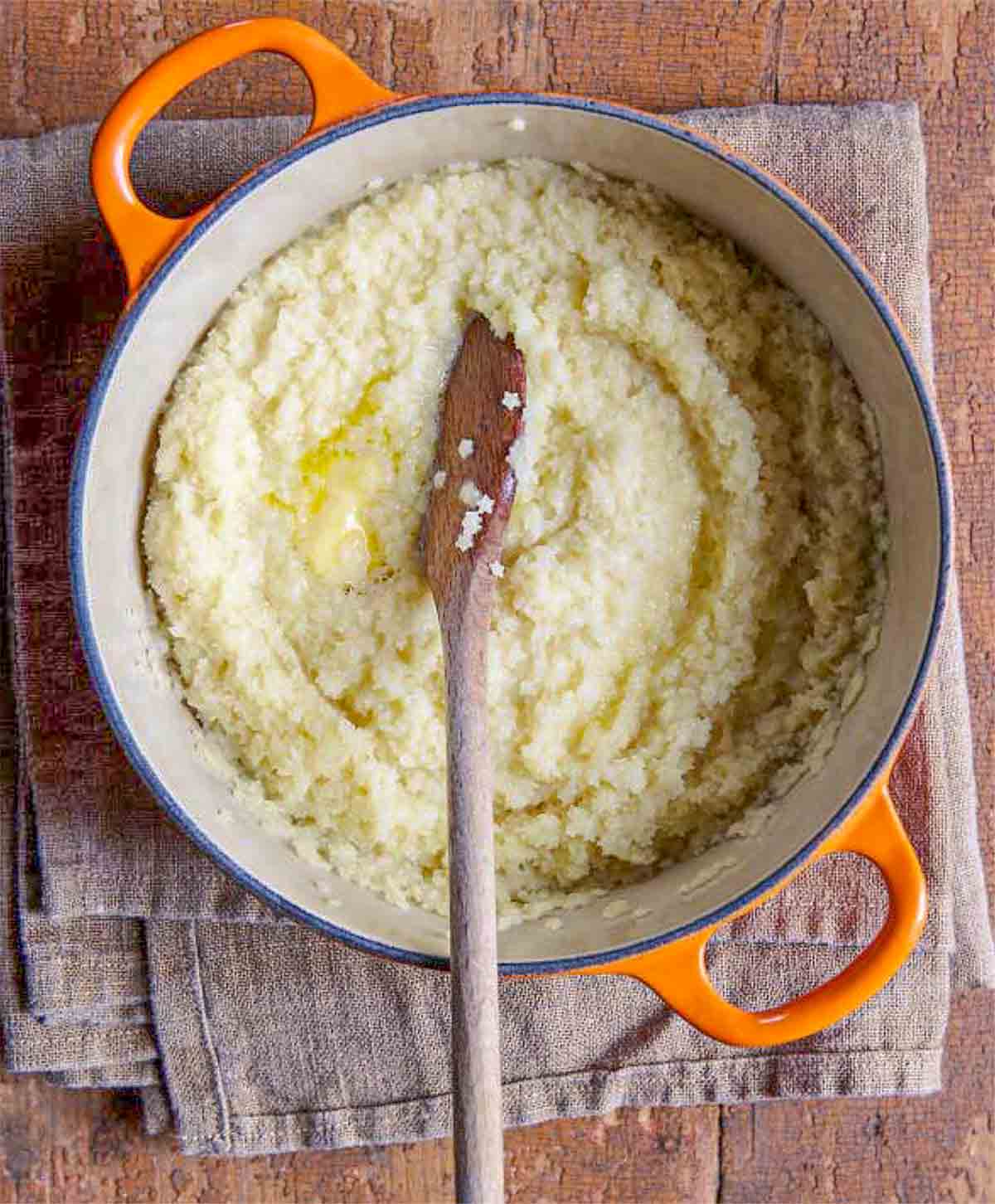 According to Julia della Croce, the author of this pastina recipe, "Nothing is more emblematic of an Italian childhood than pastina (literally, "little pasta") with butter and milk. It's baby's first solid food, remembered in adulthood with great nostalgia."
Soooo cute, right? But not so cute that you can't sit down to a pastina dinner with the kids every once in a while—especially after one of those days when these little stars make everything better in the twinkling of an eye.
So when you wish upon a star, wish hard for pastina with butter and milk.
UPDATE: Ronzoni stops making pastina
Fans of Ronzoni pastina are in an uproar–a veritable revolt–since the company announced it would no longer make the beloved shape of millions of childhoods. And they notified customers via social media.
The feedback was swift and harsh. One person replied, "At least Barilla still makes it and isn't trying to murder my childhood ?‍♂️." Ouch!
Said another, "Who's the long-term supplier? I just wanna talk."
But one bereft user seemed to sum it up for many: "Nothing feels like home, safety, warmth, and comfort like eating a bowl of pastina when you're sad."
While other pasta companies also make pastina, Ronzoni reigned supreme in America when so many of us were growing up. Whether Ronzoni makes good on its threat, er, announcement, or reverses its decision, this might be a great time to stockpile the last of the stars of the pasta world.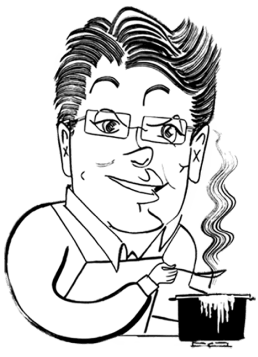 Why Our Testers Loved This
Our testers adored the nostalgia that this Italian pastina recipe brought with it. Helen Doberstein calls it "good, simple comfort food, something every cook should have in their back pocket."
What You'll Need to Make This
Pasta–Use the smallest pasta shape you can find for the best results.
Butter–The butter gives the pasta extra richness and flavor. Use the best-quality butter you have available. I'm fond of Kerrygold.
Milk–You can use any type of milk you like. I prefer whole milk for its creaminess, but low-fat will work fine, too.
How to Make This Recipe
Cook the pasta. Bring a pot of water to a boil and add the salt and pasta. Cook according to package directions, then drain, reserving the cooking water.

Dump the pasta into a serving bowl or pot. Stir in the butter and milk and serve immediately.
Common Questions
Can I use a different shape of pasta?
There are countless diminutive shapes of pastina, or tiny pasta, that would work with this recipe, including anellini (little rings), stelline (little stars), acini de pepe (peppercorns), funghetti (little mushrooms), and alfabeti (alphabets). However, we may be partial to these wee stars.
Can I add anything to this pastina recipe?
This is classic Italian comfort food, perfect for when you're feeling under the weather and want something simple and easy. That said, our testers enjoyed this with a scoop of frozen vegetables added during cooking. And it would also be great with some diced ham, bacon, or sausage tossed in.

For extra richness, you could add a dollop of mascarpone cheese, as tester Jo Ann Brown suggests, or finish it with a sprinkling of grated Parmesan cheese.
What's the difference between orzo and pastina?
The main difference is the size. Orzo, a small rice-shaped pasta, is larger than pastina.
Helpful Tips
Store leftover pastina in the fridge in a sealed container for up to 3 days.
To reheat pastina, warm it in a saucepan over low heat until heated through. You may need to add a splash of milk to loosen the pasta.
This is suitable for a vegetarian diet.
Write a Review
If you make this recipe, or any dish on LC, consider leaving a review, a star rating, and your best photo in the comments below. I love hearing from you.–David
This was so simple to make and tasted great. It will be a definite got to recipe for our family.

susan
Pastina with Butter and Milk
This simple pasta dish is an easy Italian comfort food made with star-shaped pasta and pantry staples. Soothing to kids of all ages.
Ingredients
Instructions
Bring 3 quarts (12 cups) water to a boil. Stir in the pastina and salt and cook according to the package directions.

Drain the pasta, reserving the cooking water, and dump the pasta in a bowl or return it to whatever you used to boil it.

While the pasta is still piping hot, add the butter, burying it in the pasta to melt it. Stir in the warm milk. If desired, add a little more warm milk.

Serve at once to prevent the pastina from drying out and clumping. For best results, stir in a little of the reserved cooking water as needed to keep the pasta moist.
Notes
Storage–Store leftover pastina in the fridge in a sealed container for up to 3 days.
Reheating–To reheat pastina, warm it in a saucepan over low heat until heated through. You may need to add a splash of milk to loosen the pasta.
Dietary–This is suitable for a vegetarian diet.
Nutrition
Serving:
1
portion
Calories:
237
kcal
Carbohydrates:
29
g
Protein:
6
g
Fat:
11
g
Saturated Fat:
6
g
Polyunsaturated Fat:
1
g
Monounsaturated Fat:
3
g
Trans Fat:
0.4
g
Cholesterol:
28
mg
Sodium:
1759
mg
Potassium:
132
mg
Fiber:
1
g
Sugar:
2
g
Vitamin A:
327
IU
Calcium:
49
mg
Iron:
1
mg
Nutrition information is automatically calculated, so should only be used as an approximation.
Recipe © 2010 Julia della Croce. Photo © 2010 Christopher Hirsheimer. All rights reserved.
---
Recipe Testers' Reviews
This brings back fond memories for me. This is what I turned to when my kids were very little and being fussy or under the weather.
If nothing else, I could count on pastina to keep their strength up. I'd sprinkle a little cheese onto the pasta because, for them, cheese made everything better.
This is nothing short of good, simple comfort food, something every cook should have in their back pocket. I also like this with a cup of frozen veggies tossed in when it's just me and my sweetie for dinner.
Being Italian-American, I've enjoyed this dish during many stages of my life. From my first food as a kid, to an economical meal during my college days, to a quick dinner after a long, late day at work. Bottom line: Pastina is easy to prepare, simple, and neutral. This recipe for "stelline" (little stars) is pastina in its purest form.
My tips: The yield for this recipe is pretty big. I'd halve the recipe to serve two adults or four bambinos. If you're feeling a little more decadent, spoon in a tablespoon or two of mascarpone or fromage blanc. Heaven!
I live in a small town and couldn't find pastina or any of the smaller shapes suggested. So I went with what was available at my gourmet grocery store–a high-end brand of dried pasta from Italy. I was rewarded with delicious-tasting pasta!
While I make pasta all the time, I had never thought to add a bit of warmed milk. It added a surprising deliciousness that children and adults could certainly enjoy.