This recipe explains step by step how to smoke cheddar cheese–even store-bought cheese–into smoky applewood exquisiteness. Hickory Farms, be worried.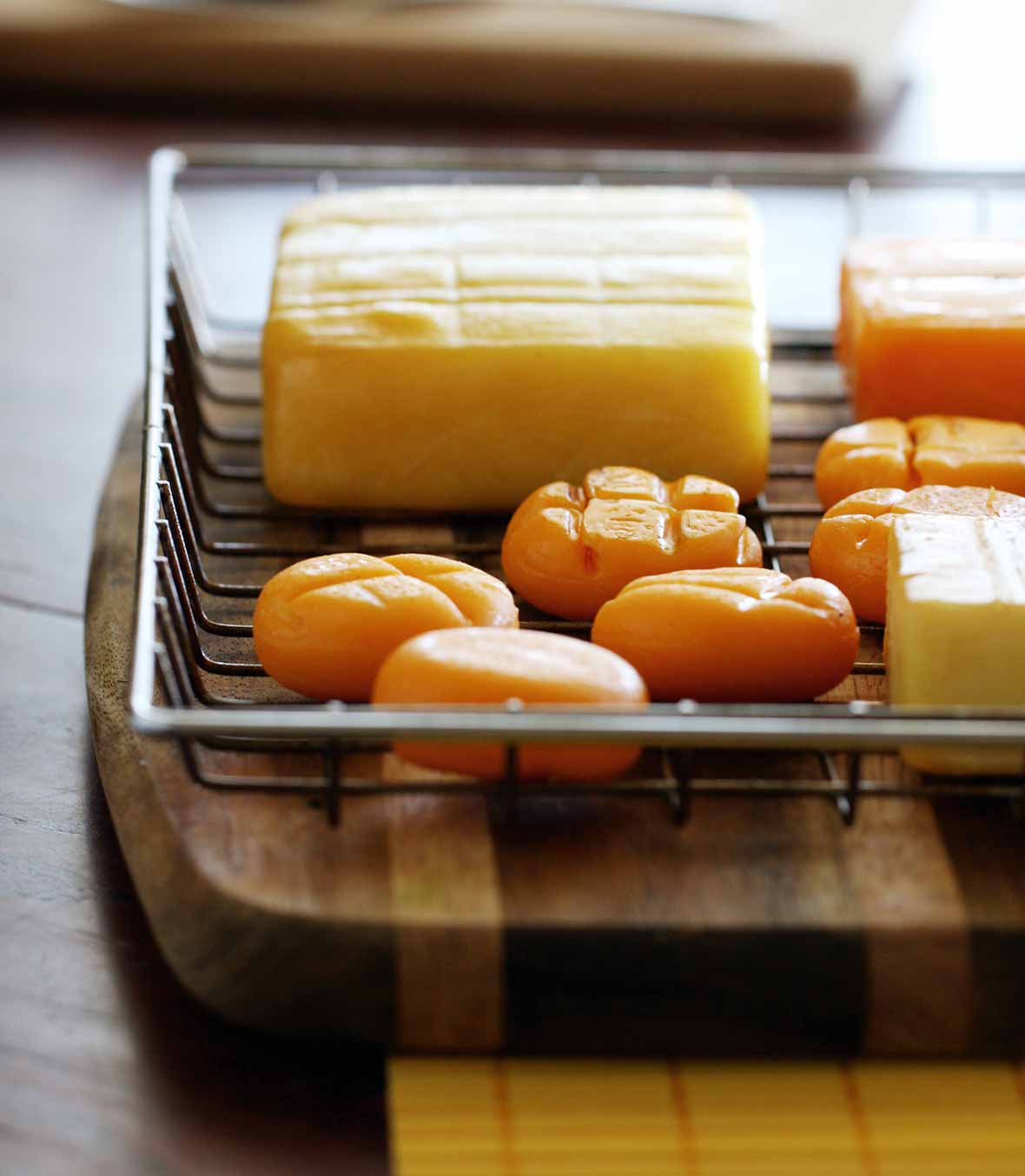 This home-smoked Cheddar cheese brings back memories of those crates from Hickory Farms—you know the ones, they were shrink-wrapped and crammed full of small rounds of smoked cheese and sausage and they were everywhere as the holidays neared. Even as a kid, you just knew that the cheese could taste soooo much better. And you were right.
This recipe is your proof. As for what to do with your stash of smoked Cheddar, you can nosh on it at will, stack it on a cracker, post pictures of it on social media, melt it on a burger, slip it in a patty melt, or, if you're the unselfish sort, you can gift it to loved ones—and not just at the holidays. Originally published August 6, 2012.–Renee Schettler Rossi
Smoked Cheddar Cheese
Quick Glance
5 M
4 H

Makes two 8-ounce chunks
Special Equipment: Apple, alder, or cherry wood chunks or chips
Print Recipe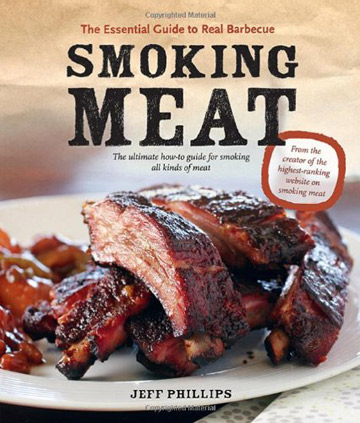 Ingredients
Two 8-ounce blocks Cheddar cheese
Directions
1. Set up your smoker [Editor's Note: or grill] to maintain a temperature of less than 90°F (32°C). It is imperative that the heat be no higher than 90°F (32°C) to prevent the cheese from melting all over your smoker. There are several options for creating the much-needed smoke while keeping the heat to a bare minimum. I know it sounds like a nursery rhyme, but the Three Hot Coals and a Woodchuck method is actually a simple way to cold smoke. Place the cheese on the grate of your smoker. Set three lit charcoal briquettes flat in the charcoal pan or firebox of your smoker. Place a flat wood chunk on top of the charcoal to create smoke. Provide a little airflow and replace the charcoal and/or wood chunks as needed to keep the smoke going for the desired period of time. You can also purchase a device to create smoke that will turn any smoker or grill into a cold smoker. The two devices I have used extensively are the Smoke Daddy and the A-Maze-N Pellet Smoker both of which are inexpensive, hassle-free, and do a wonderful job.

2. Place the blocks of cheese directly on the grate and apply light smoke for about 4 hours. Remove the cheese from the grate and place it in a resealable plastic bag. Store the smoked cheese in the refrigerator for 2 weeks before indulging to allow the smoke flavor to permeate the cheese and even mature slightly. (Uh, if you simply cannot wait 2 weeks, no one's going to tattle on you. But just know that the smoke flavor will be more pronounced and even somewhat bitter or, dare we say, acrid. If you can resist temptation, a perceived virtue that we usually find to be highly overrated, you'll be rewarded with a more mellow smoke presence.)
How To Make Smoked Cheese Other Than Cheddar
This smoked Cheddar cheese recipe works just as well with Gouda, Muenster, Edam, mozzarella, Swiss, and pepper Jack, infusing each with applewood awesomeness.
Smoked Cheddar Cheese Recipe © 2012 Jeff Phillips. Photo © 2012 Michelle Furbacher. All rights reserved. All recipes and photos used with permission of the publisher.
If you make this recipe, snap a photo and hashtag it #LeitesCulinaria. We'd love to see your creations on Instagram, Facebook, and Twitter.