Knowing how to cook shishito peppers results in perfectly blistered peppers with a mildly tingly, almost sweet heat.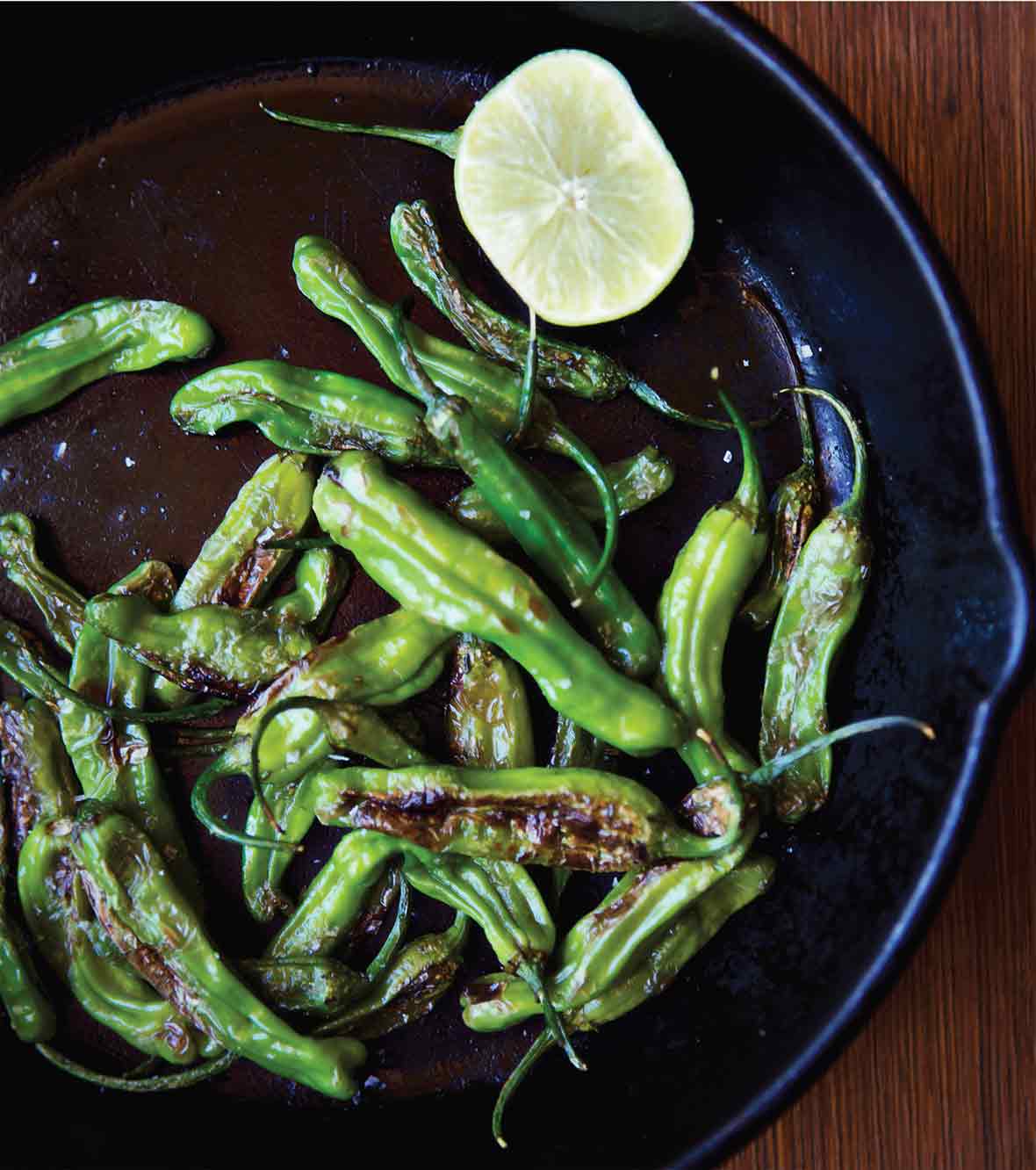 Wanna know how to cook shishito peppers? First you need to understand what they are. Though they resemble skinny, shriveled jalapeños, Japanese shishitos are quite distinct and relatively sweet—except when they're not. See, about one out of every dozen or so shishitos is mind-bendingly hot. Sorta like a prank on the part of Mother Nature—or, as we like to think of it, as a non-lethal, party-trick rendition of Russian roulette. Blister them according to the recipe below and then set them out at a backyard barbecue or cocktail party with some cold beers or margaritas and watch them disappear. Originally published July 29, 2013.–Renee Schettler Rossi
How To Cook Shishito Peppers Like A Chef
As author Deborah Madison notes,"You can probably do fancier, chef-ier things with shishitos." But why when they're so ridiculously terrific simply blistered like this?! That said, for you overachieving types seeking inspiration, shishitos have long been the little darling of New York City chefs who toss the blistered shishitos with roasted or sautéed fingerlings. Or leave the peppers raw and instead dunk them in a brine as you would pickled jalapeños. Or infuse booze such as gin or tequila with the essence of shishito. But mostly shishitos are blistered and served in this simple yet spectacular fashion alongside cocktails.
How To Cook Shishito Peppers
Quick Glance
15 M
15 M

Servings vary
Print Recipe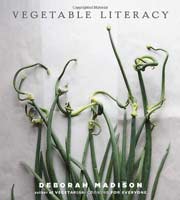 Ingredients
Olive oil

Shishito peppers, rinsed and patted very dry (you'll find shishitos at farmers markets, some grocery stores, and at Trader Joe's)

Sea salt

Lemon or lime wedges (optional)
Directions
1. Heat a little olive oil in a wide sauté pan or skillet until it's good and hot but not smoking. Add the peppers, complete with stems, and cook them over medium, tossing and turning them frequently until they blister. They should only char in places. Don't rush the process. It can take anywhere from 5 to 15 minutes to cook a panful of peppers, depending on the heat and the skillet.

2. When the peppers are blistered, toss them with sea salt and, if desired, add a squeeze of citrus. Slide the peppers into a bowl and serve them hot. Instruct guests to pick them up by the stem end and eat the whole thing—minus the stem, that is. (If you have leftovers, which the author of this recipes describes as "an unlikely event in my experience," just trim the stems and stir the peppers into an omelet or scrambled eggs the next morning.)
Padrón Pepper Variation
Padrón peppers can be treated exactly the same way, but they tend to be hotter in terms of tongue-tingling potential, so consider yourself warned.
How To Cook Shishito Peppers Recipe © 2013 Deborah Madison. Photo © 2013 Christopher Hirsheimer. All rights reserved. All recipes and photos used with permission of the publisher.
If you make this recipe, snap a photo and hashtag it #LeitesCulinaria. We'd love to see your creations on Instagram, Facebook, and Twitter.