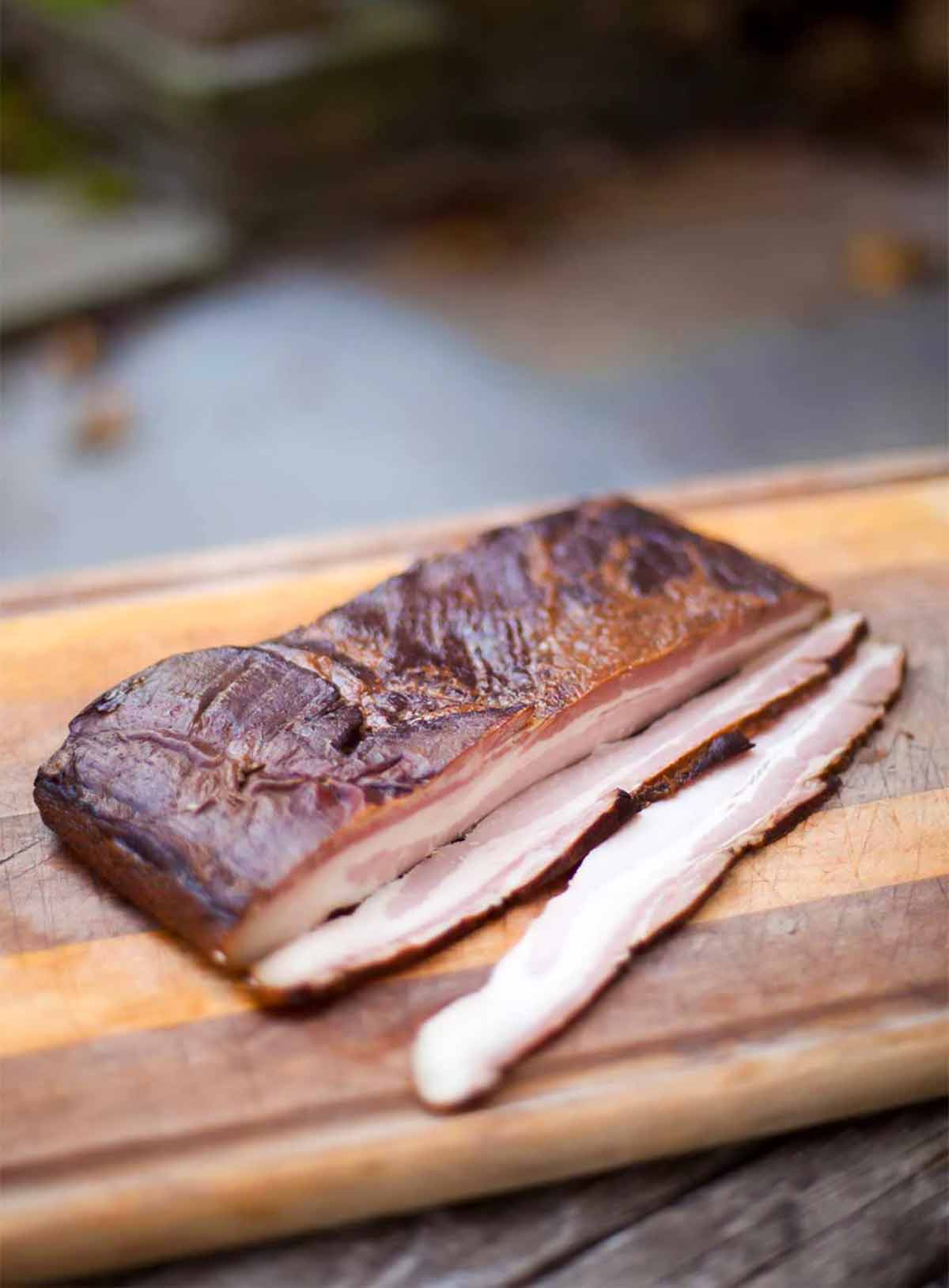 Honestly, I'm at a loss for words–hard for me, the kid who was nicknamed "Chatty Cathy" through all 12 years of school.
How can I begin to tell you how phenomenally easy it is to make your own homemade bacon? Or how incalculably better it is than that flaccid, wet, store-bought mush they have the nerve to manufacture and market?
Homemade bacon is as different from Oscar Mayer as Grace Kelly is from Kim Kardashian. There's true smoked flavor, and in this particular recipe, there are sweet maple high notes and a hint of earthiness from the espresso.
And the texture. Homemade bacon has an exquisite chew–even thin slices. That means you don't have to cut a honking 1/4-inch-thick piece just to sink your teeth into it. Of course, if you're a Baconite—a true bacon lover—you know there's no end to what you can do with it.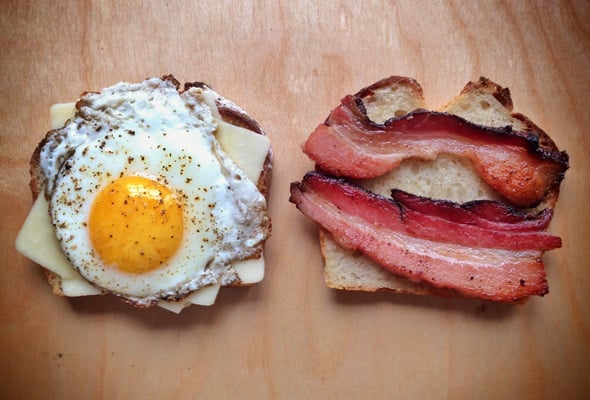 Like bacon and egg sandwiches (above), my breakfast every morning for a week. And there are the baked goods–bacon and Parmigiano-Reggiano bread, anyone?–the stews, soups, casseroles, desserts, candies. The list never ends. And every day, Baconites all over the world come up with more and more ways to use this food of the gods.
But without a doubt, one of my favorite ways to use homemade bacon, since it has the right amount of firm meat, is for lardons–those marvelous little creatures that can be sprinkled on salads, tossed in coq au vin, folded into doughs, or eaten out of hand.
If there is one thing I want you to take away from this post—the one lesson that Fatty Daddy can give you is this—YOU CAN MAKE BACON AT HOME. You must make bacon at home. It's an imperative—that is, if you love bacon.
Sure, you need some sort of smoker, but your tiny rusty Weber grill that you wheel out into the middle of the driveway every weekend will work. Trust me. Now go forth and start makin' bacon.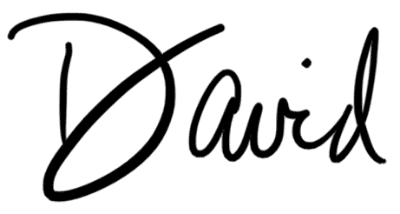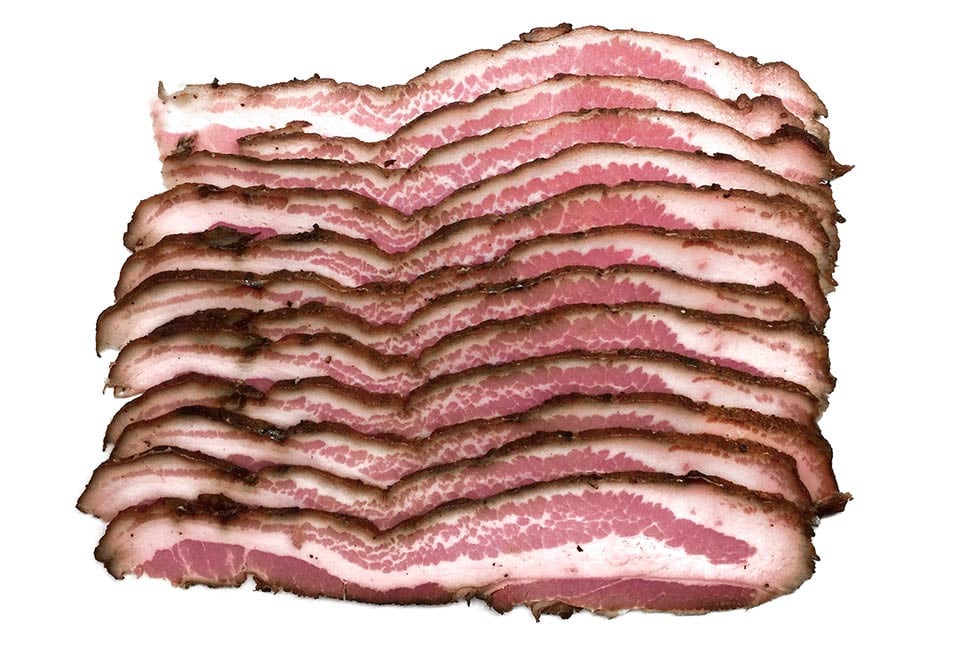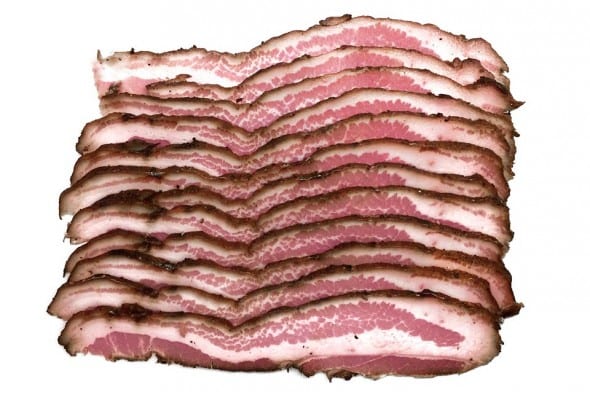 Homemade Maple-Espresso Bacon
You've heard this a million times, but it's crucial to find a great butcher, one you can talk to and explain all the odd things you're doing and how he or she can help. Once a butcher knows you're not a dilettante but really care about what you're cooking, you'll have a friend for life. The new blood-stained love of my life is my butcher, Christy Buso of the Meat Center in Watertown, CT. Whenever I call, she's never daunted, just challenged. She gave be some excellent pieces of pork belly for this recipe. The One is jealous….–David Leite
What Is pink salt?
Pink salt, is a curing salt (made of 94% plain ole salt and 6% sodium nitrite) that does a few special things to meat: It changes the flavor, preserves the bacon's red color, prevents fats from developing rancid flavors, and—most importantly in home curing—prevents many strains of bacteria from growing. It's sold under various brand names, such as Tinted Curing Mix or T.C.M., DQ Curing Salt, Prague Powder #1, Curing Salt #1, and Insta-Cure Salt #1. Do not buy Insta-Cure Salt #2, which is used for air-cured meats that aren't cooked, such as pepperoni, hard salami, Genoa salami, prosciutto ham, dried farmer's sausage, capicola, etc.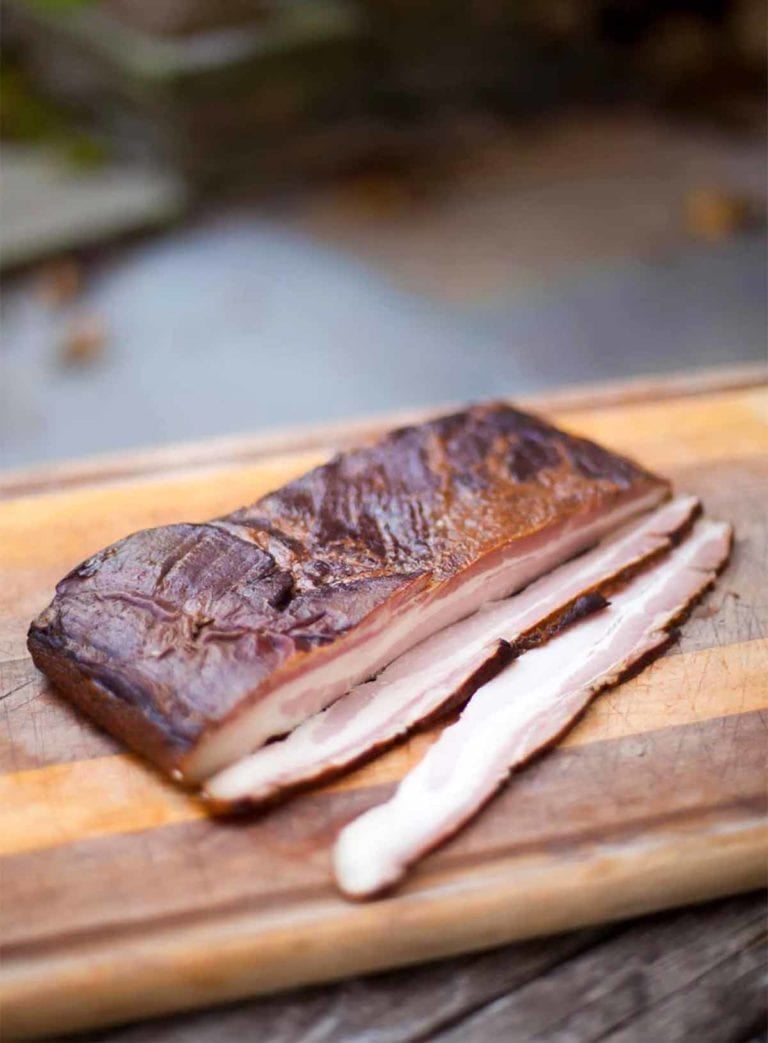 Homemade Maple-Espresso Bacon
This homemade bacon is made from scratch with pork belly and cured with maple syrup, espresso, brown sugar, and black pepper. It's then smoked to perfection. Here's how to make it.
Ingredients
5 to 6

pounds

skinless pork belly

,

(make sure the pork belly is trimmed to an even thickness and doesn't taper at the ends)

1/4

cup

dark brown sugar

1/4

cup

maple syrup

1/4

cup

kosher salt

1/4

cup

instant espresso powder

1

teaspoon

Insta-Cure Salt #1, also known as Prague Powder #1 or Curing Salt #1 NOTE: if you use more or less pork belly, please use this calculator for the correct amount of pink salt

1 1/2

tablespoons

freshly ground black pepper

1/4 to 1/2

cup

water

Hickory or applewood sawdust, chips, chunks, or bisquettes
Instructions
Rinse and pat the pork belly dry. Trim any scraggly edges so the pork belly forms a neat rectangle. Save the scraps for homemade sausage, if desired. (Who in his right mind doesn't desire sausage?)

In a medium bowl, mix the brown sugar, maple syrup, salt, espresso powder, curing salt, pepper, and enough water to make a sludgy mess.

Using your hands, slather the mixture all over the pork belly, turning to coat all sides. Slip the floppy belly into a large resealable plastic bag and seal it. Fit the belly, in its bag, into a baking dish and then slide the whole thing into the fridge. Refrigerate for 7 days, making sure to flip the bag and massage the liquid that accumulates in the bag into the pork belly once a day.

After 7 days, remove the pork belly from the bag, rinse it thoroughly under cool running water, and pat it lightly dry. Set up your smoker, charcoal grill, or gas grill for hot smoking using sawdust, chips, chunks, pellets, or bisquettes.

Smoke the meat in your smoker (or, if using a charcoal or gas grill, over indirect heat) making sure to keep the temperature at 200°F (93°C), until the internal temperature of the bacon registers 150°F (65°C), roughly 3 to 4 1/2 hours, give or take some time depending on the size of your pork belly and the exact temperature of your smoker. [If you don't have the means to smoke the pork belly, you can make the bacon by brushing the fatty side with liquid smoke and then baking it in a 200°F (93°C) oven until it reaches an internal temperature of 150°F (65°C).] Remove the bacon from the smoker and let it rest until it's cool enough to handle.

Grab a sharp knife, slice the cooled bacon as thickly or as thinly as you please, and cook it up any way you want. I can't resist sizzling it up in a skillet. Wrap the rest tightly in plastic wrap and refrigerate for up to 1 week or freeze it for up to 2 months.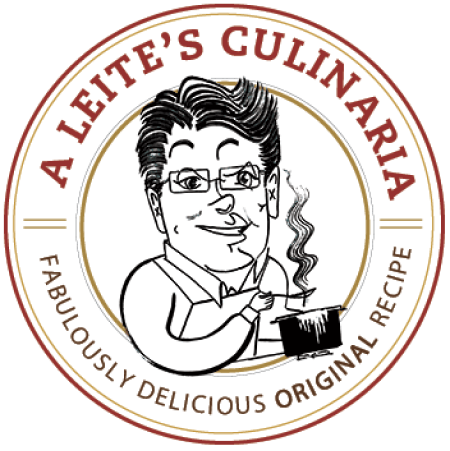 Nutrition
Serving:
1
slice
Calories:
138
kcal
Carbohydrates:
2
g
Protein:
2
g
Fat:
13
g
Saturated Fat:
5
g
Polyunsaturated Fat:
1
g
Monounsaturated Fat:
6
g
Cholesterol:
18
mg
Sodium:
349
mg
Potassium:
74
mg
Fiber:
1
g
Sugar:
1
g
Vitamin A:
3
IU
Vitamin C:
1
mg
Calcium:
4
mg
Iron:
1
mg
Nutrition information is automatically calculated, so should only be used as an approximation.
Recipe © 2020 David Leite. Photos © 2020 David Leite. All rights reserved.
---