Some of the best food in Mexico, such as these pork tacos, can be found roadside at street carts and at small loncherías or lunch counters in local markets. I first tasted one of my favorites, tacos al pastor, just outside San Miguel de Allende in central Mexico. Similar to shawarma, which is spit-cooked meat brought by the Lebanese to Mexico, tacos al pastor feature pork marinated in chiles and cooked rotisserie-style. One late night, photographer Rick Lew and I were on a tequila-and-taco mission after a long day of shooting a food story for a magazine. Someone had directed us to just outside the city for the "best tacos al pastor." We were about to give up, exhausted and hungry, when there before us stood a tall vertical spit glinting with juicy layers of whole pork butts crowned with an entire fresh pineapple. We watched as the vendor cradled a freshly made hot corn tortilla in the palm of one hand and swiftly sliced shavings of both meat and pineapple in one fell swoop onto the tortilla with the other hand. A squeeze of lime and a sprinkling of chopped onion and cilantro and suddenly we weren't so tired anymore. We ate our very fair share of pork tacos and quite happily moved on to more tequila tasting.
For an easy home version of tacos al pastor, I roast pork shoulder until fork-tender and serve it with a variety of garnishes, including grilled pineapple. You could also add chunks of fresh pineapple to the roasting pan during the last hour of cooking. I like to serve the meat in fresh hot corn tortillas or cabbage leaves. I don't go for very long without someone asking me to make these pork tacos.–Kim Sunée
LC But & Butt Note
Indulge us, please, for a moment and allow us a couple crucial explanations before you begin this pork tacos recipe. First, kindly understand that, while these pork tacos are lovely in their own right, they are not quite tacos al pastor as they lack the outdoor cooking technique traditional to tacos al pastor. Well, that and the general ambience of standing at a street cart somewhere in Mexico late at night, cramming tacos in your piehole as fast as you can, pork juice dripping from your elbow.
Also, before you make your grocery list, note that this recipe relies on pork butt. (Heh. Pork butt. Forgive us, but we turn into 14-year-old boys whenever someone says "pork butt.") Despite its moniker, pork butt is actually pork shoulder, though you may find it labeled any number of things, among them pork butt, pork shoulder, picnic roast, and Boston butt. As author Kim Sunée explains in her cookbook, A Mouthful of Stars, whatever name it goes by, pork butt is a cheap cut of meat that's perfect for coaxing into tender submission via low and slow cooking. Let these pork tacos be your proof.
Pork Tacos
Quick Glance

(2)

25 M
9 H
Serves

8

to 10
Print Recipe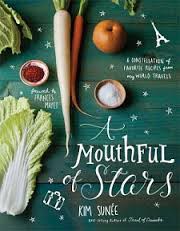 Special Equipment: Slow cooker (if following the slow cooker method)
Ingredients
Email Grocery List
Directions
To make the pork tacos in your slow cooker, see the Slow Cooker Variation below.
To make the carnitas in the oven, combine the sugar and salt in a small bowl. Place the pork in a roasting pan or Dutch oven and rub the sugar and salt mixture all over it. Cover and refrigerate the pork for at least 4 hours and up to 24 hours.
Preheat the oven to 350°F (177°C).
Remove the pork from the pan. Pour any liquid that's accumulated in the pan down the drain. Gently rinse the pork, pat it dry, and return it to the pan.
Combine the red chile powder, oregano, garlic, cumin, and cinnamon in a small bowl. Rub the spice mixture all over the pork. (The spice mixture will probably thickly cover the pork. That's okay. In fact, that's wonderful.) Pour the beer over the pork, cover the pan tightly with its lid or a couple sheets aluminum foil, and roast for 2 hours.
Uncover the pork and toss the onion and 3 orange quarters into the pan. If using the pineapple, add the chunks to the roasting pan. Reduce the oven temperature to 325°F (163°F) and roast the pork, uncovered, until it's tender and easily pulled into fall-away-from-the-rest-of-the-pork-roast-with-a-fork submission, another 1 to 2 hours. If the fork test doesn't work, cook for another 30 minutes and test again. Remove from the oven and let sit, covered or lightly tented with foil, for up to 30 minutes.
Use a couple forks to gently pull apart the meat. Squeeze the juice from the remaining orange quarter over the shredded pork and pile it onto a platter. If desired, strain the cooking liquid from the pan and dribble some of it over the shredded pork to moisten it.
Direct everyone at the table to place some roasted pork in a cabbage leaf or warm corn tortilla and top with salsa, radishes, jalapeños, sour cream, queso fresco, cilantro, and a squeeze of lime.
Print Recipe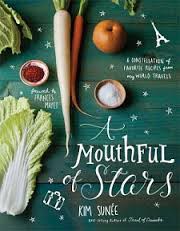 SLOW COOKER VARIATION
Easiest tacos ever. After you've brined the pork butt or shoulder, rinsed it, dried it, and rubbed it with spices, toss it in the slow cooker along with the ale, onion, orange, and pineapple and cook, covered the entire time, until the pork is tender and falls apart. This cut of pork is exceptionally patient and forgiving in terms of time and temperature, so depending on your schedule and your slow cooker, you could set it on low for anywhere from 6 to 12 hours or start it on high for 2 hours and then switch it to low for 4 or more hours. Use tongs to transfer the pork to a plate, leaving the cooking liquid in the slow cooker. Then use a couple forks to gently pull apart the meat. Squeeze the juice from the remaining orange quarter over the shredded pork and pile it onto a platter. If desired, strain the cooking liquid from the slow cooker and dribble some of it over the shredded pork to moisten it. Curious to hear more about working magic with your slow cooker? Check out what our tester Lisa Widmeyer had to say in her TC comment below and then peruse our entire selection of slow cooker recipes.
Pork Tacos Recipe © 2014 Kim Sunée. Photo © 2014 Leela Cyd. All rights reserved. All materials used with permission.
If you make this recipe, snap a photo and hashtag it #LeitesCulinaria. We'd love to see your creations on Instagram, Facebook, and Twitter.