Pasta alla Norma, a classic Sicilian dish, is made with roasted eggplant, tomatoes, pasta (in this case, rigatoni), cheese, and fresh herbs. A summer must.
We've tried a lot of pasta alla Norma recipes in our day, and we gotta say, after making this one, our search ends. It's that lovely. Curiously, and perhaps not coincidentally, this is the only one we've tried that roasts the eggplant rather than fries it, and we think that makes all the difference. See, as you're probably well aware, the trick with eggplant is that it "absorbs oil like a sponge, and 1/2 cup oil can disappear into one's pasta sauce only to magically reappear later on one's waistline," as our recipe tester Melissa Maedgan explains. Not only that, but if eggplant is allowed to soak up oil to its heart's content, the resulting dish just tastes heavy and unbalanced rather than intensely eggplanty. Thanks to this easy and amazing recipe, we'll never experience that again. Originally published August 17, 2015.–Renee Schettler Rossi
Pasta alla Norma
Quick Glance
25 M
1 H

Serves 4 to 6
Print Recipe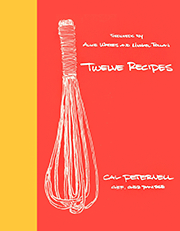 Ingredients
Email Grocery List
1 large eggplant (1 to 1 1/2 lbs)

Sea salt

2 or 3 large ripe tomatoes (at least 18 oz)

4 tablespoons extra-virgin olive oil, plus more for tossing the eggplant

1 pound rigatoni or fettuccine

2 garlic cloves, very thinly sliced

Crushed red pepper flakes

1 bunch basil, leaves only, very roughly chopped (about 1 packed cup)

About 2 tablespoons chopped mint leaves

About 2 tablespoons chopped flat-leaf parsley leaves

1 scant cup ricotta salata, crumbled or coarsely grated, optional

Parmesan cheese, optional
Directions
1. Heat the oven to 425°F (218°C).

2. Using a vegetable peeler or a paring knife, peel the skin from the eggplant in stripes (it's nice to have some, but not all, of the eggplant skin in the final pasta dish). Cut the eggplant into 1-inch dice and toss it on a rimmed baking sheet with enough olive oil to lightly coat it. Sprinkle with salt and roast until browned and very tender, about 20 minutes. The eggplant is done when you can easily squish a cube with your finger and it has a nice, creamy texture; if it's still undercooked, it will have a less appealing, almost cottony feel to it.

3. Bring a big pot of cold salted water to a boil. Add the pasta and cook, stirring frequently, according to the package instructions.

4. If you're in a hurry, cut the tomatoes into large dice about the size of, well, dice. Don't bother removing the skins and seeds. If you have a moment to intensify the flavor of your tomatoes, remove their skins and seeds and dice them, then place the diced tomatoes in a colander, sprinkle with 1/2 teaspoon salt, and let sit for 10 minutes.

5. Warm a large skillet over low heat and add the 4 tablespoons of olive oil. Toss in the garlic and crushed red pepper and stir a bit. Add the basil and a sprinkle of salt, raise the heat to medium and cook, stirring, until the basil is dark green and wilted, being careful not to burn the garlic.

6. Add the tomatoes, sprinkle with the salt (if you haven't already), and cook until the tomatoes barely lose their rawness, about 5 minutes. Add the roasted eggplant and let the sauce simmer gently until the pasta is ready.

7. Drain the pasta, reserving about 1 cup pasta cooking water. Toss the drained pasta with the sauce, the mint, and the parsley, tasting and adjusting the seasoning if necessary. If the mixture seems dry, add some of the pasta cooking water, a little at a time, until the sauce is your desired consistency. Toss in the ricotta salata, if using, and pass the Parmesan to grate.
Recipe Testers Reviews
Pasta alla Norma Recipe © 2014 Cal Peternell. Photo © 2014 Ed Anderson. All rights reserved. All materials used with permission.
If you make this recipe, snap a photo and hashtag it #LeitesCulinaria. We'd love to see your creations on Instagram, Facebook, and Twitter.