For these quick pickled ramps, fresh, ramps bulbs and stalks are put up in the mix of red wine vinegar, water, turbinado sugar, and salt and pepper. The pickled ramps are ready to eat within an hour and last in the fridge for up to 6 months.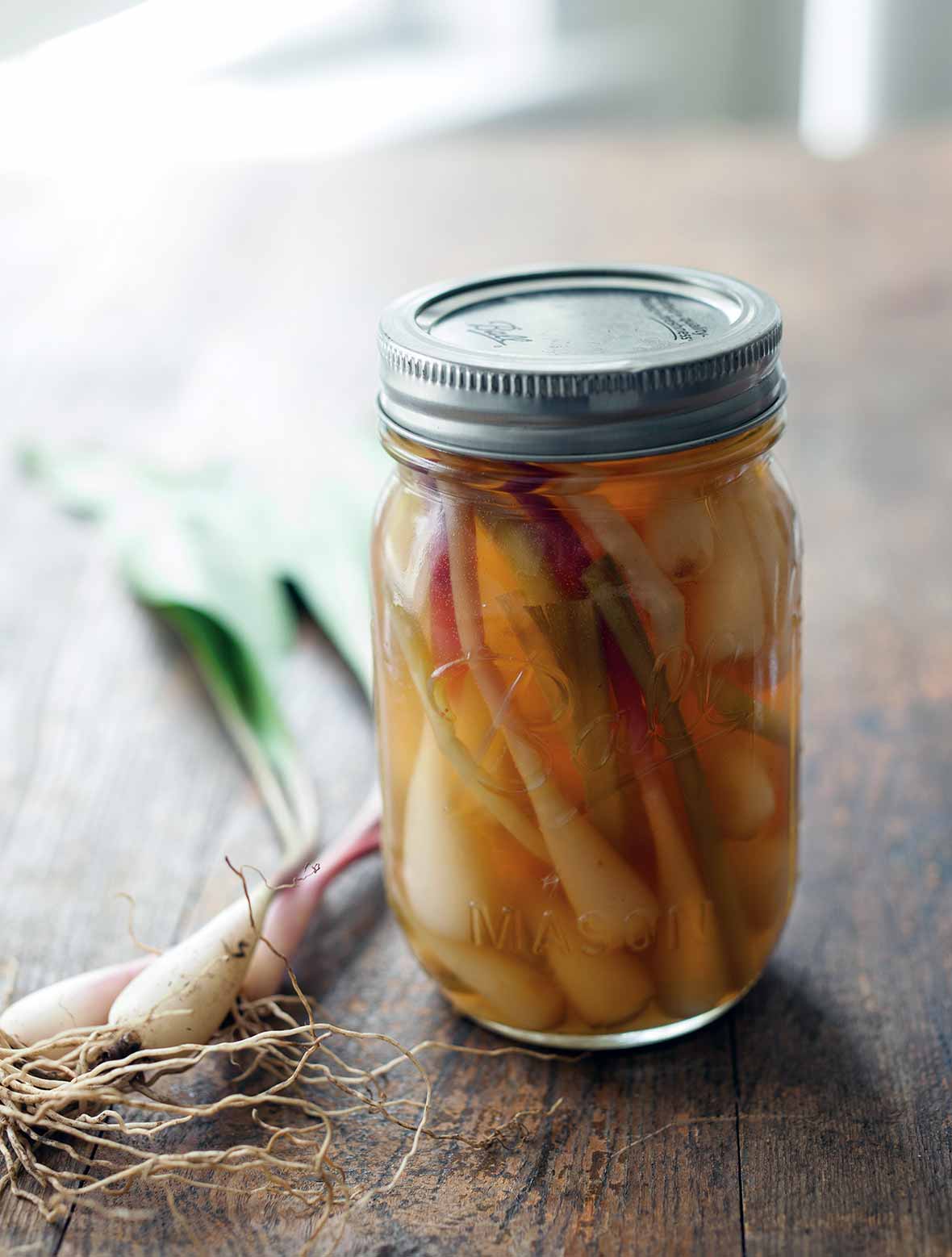 With their sweetly salty garlicky smack, these quick pickled ramps are exactly what you want to make during those precious few weeks each spring when you see ramps for sale and obsessively gather up armloads of the elusive spring lovelies to take home and find that even if you had ramps morning, noon, and night while they're available, you couldn't possibly satisfy your penchant for them.
[Editor's Note: Those of you who are unacquainted with ramps, allow us to explain. Technically known as wild leeks, ramps have floppy green leaves which narrow to a slender white bulb and all parts of the plant pack quite a garlicky wallop. They grow only in certain select conditions and, as such, are available for just several weeks early each spring in a handful of places throughout the States. Because they need to be foraged, you'll typically find them only at farmers markets and road stands and the occasional local-minded grocery store, including some Whole Foods Markets. Because ramps make themselves known so damn infrequently, devotees tend to gather them up in obscene amounts so as to revel in the abundance while they may. And to preserve them for later. For ideas on how to use these quick pickled ramps, see What To Do With Pickled Ramps below. For inspiration on how to use the rest of the plant, here's how our editors and our favorite Manhattan chefs cook ramps. Originally published April 29, 2016.–George Weld and Evan Hanczor
What To Do With Pickled Ramps
The most magnificent thing about these quick pickled ramps isn't just how easy they are to toss together or the fact that you can start noshing on them almost immediately rather than waiting weeks for the pickling solution to take hold and permeate them through to the core. Nope. Perhaps the most impressive attribute of these pickled ramps is their versatility. They're terrific simply nibbled straight from the jar. Also when slipped into a grilled cheese sandwich. Added to a charcuterie board. Swapped for a pickled onion in a martini. Stirred into a compound butter and plopped atop fish, steak, or chicken. Served alongside pulled pork or, actually, roast or grilled pork of almost any sort. And don't forget that once the ramps are gone, the pickling liquid can still impart their essence to all manner of things including vinaigrettes, steamed mussels, marinades, dirty martinis, and more.
Quick Pickled Ramps
Quick Glance
30 M
1 H, 30 M

Makes 1 quart
Special Equipment: A 1-quart jar
Print Recipe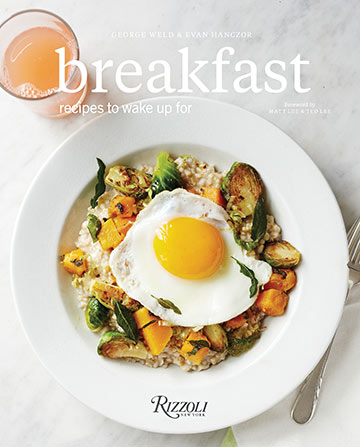 Ingredients
2 cups red wine vinegar

1/2 cup water

1/4 cup turbinado sugar

1 teaspoon kosher salt

1/2 teaspoon black pepper

15 to 20 small ramp bulbs (trim any small roots and the green floppy leaves and reserve the greens for sautéed ramps)
Directions
1. Combine the vinegar, water, sugar, salt, and pepper in a deep pot and bring to a boil. Fill a bowl with ice cubes and just enough water to allow the ice to float.

2. When the liquid is boiling, plunge the ramps into it and make sure they're fully submerged. Cook for 15 to 30 seconds, depending on how skinny your ramps are, and then grab tongs or a small strainer and gently remove them from the pickling liquid and transfer them to the ice water until completely cool. Remove the pickling liquid from the heat and let it cool completely.

3. Drain the ramps and pat them completely dry.

4. Arrange the ramps in a 1-quart jar and pour the room-temperature pickling liquid in over the ramps. The ramps need to be completely submerged. Store in the refrigerator and eat at your leisure—they are ready to nibble within hours although they keep for at least 6 months. The longer the ramps remain in the pickling liquid, the more pronounced the pickle tang.
Quick Pickled Ramps Recipe © 2015 George Weld and Evan Hanczor. Photo © 2015 Bryan Gardner. All rights reserved. All recipes and photos used with permission of the publisher.
If you make this recipe, snap a photo and hashtag it #LeitesCulinaria. We'd love to see your creations on Instagram, Facebook, and Twitter.