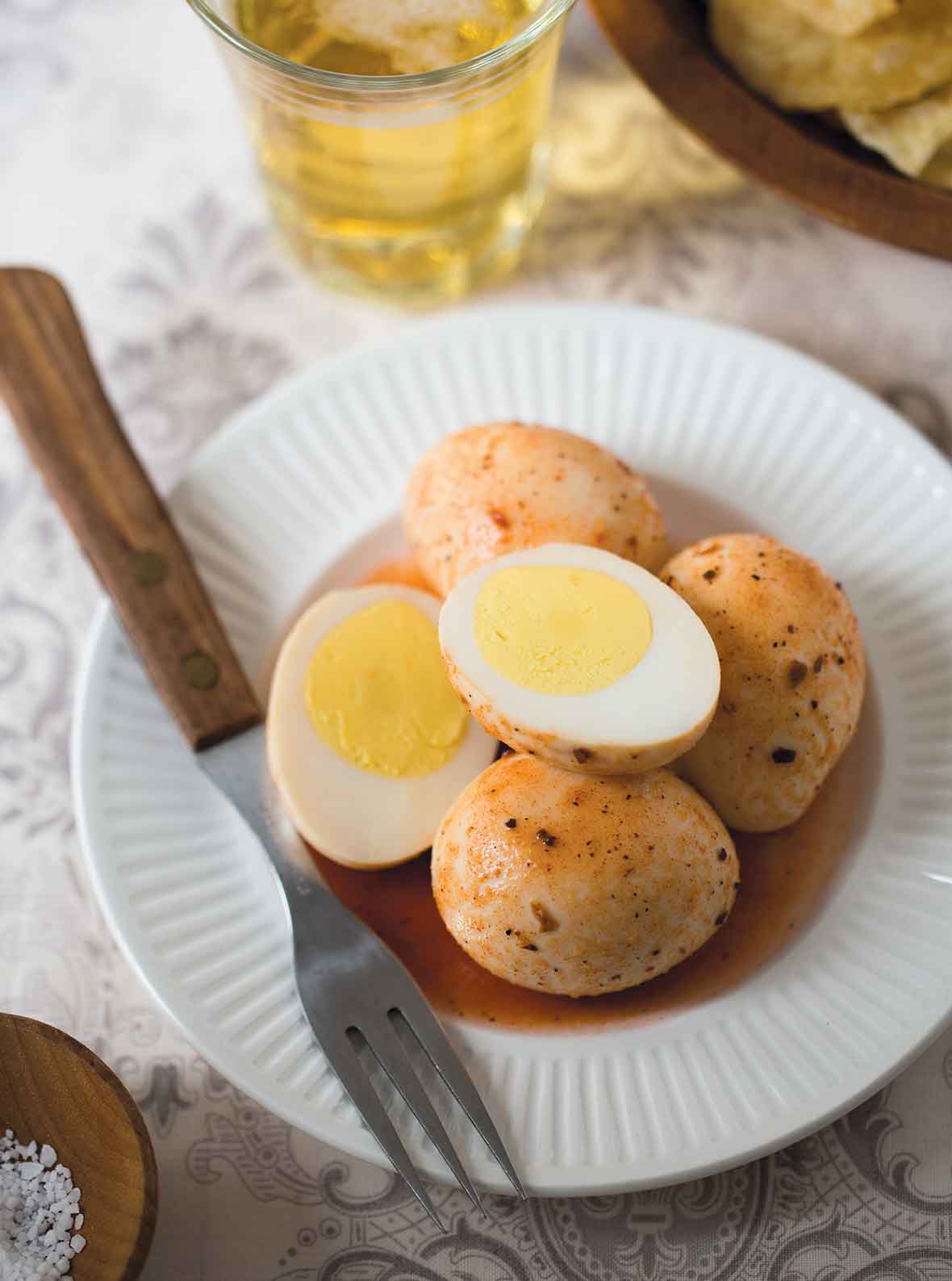 Cajun pickled eggs are essentially a snazzy riff on that classic pub snack of pickled eggs with Cajun seasoning and hot sauce tossed in for kicks. They take literally minutes to toss together although they do require some patience as they pickle. Which actually is a good thing as it gives you plenty of time to dream up the perfect occasion and the perfect cold beer to accompany them. Because trust us, beer lovely with these.–Renee Schettler Rossi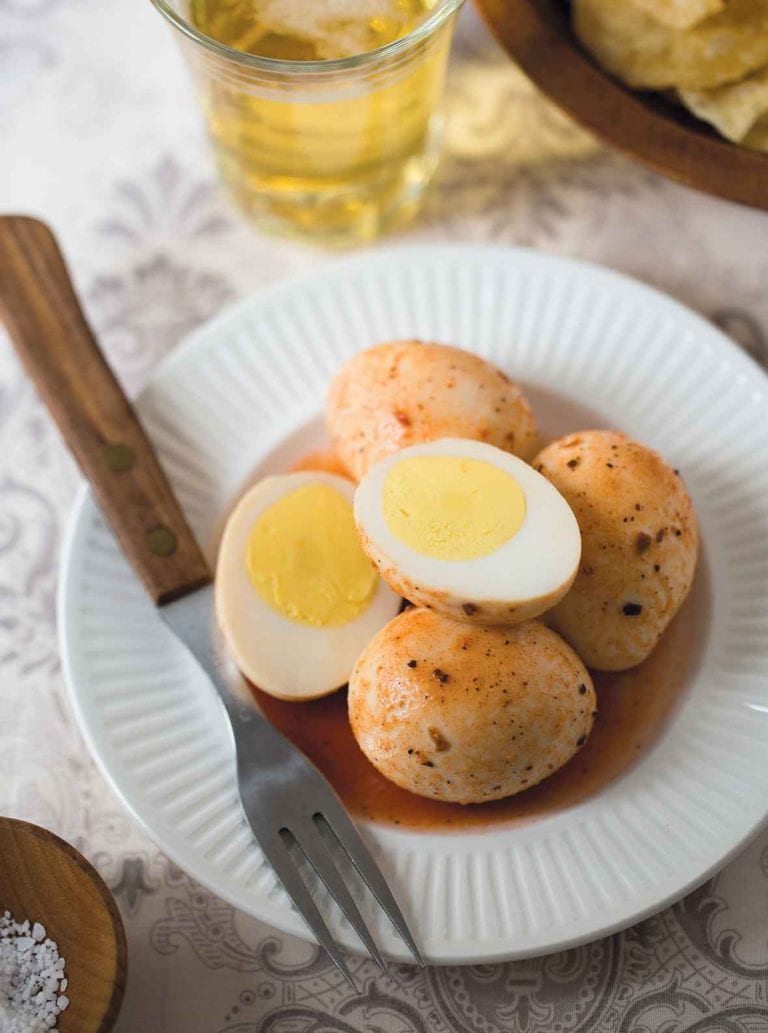 Cajun Pickled Eggs
Cajun pickled eggs. Think eggs. Vinegar. Cajun spice. Hot sauce. And something that's sooooooo much more than the sum of its parts.
Equipment
1-quart (946-ml) mason jar and lid
Instructions
Gently pack the eggs into the jar, sprinkling them with the Cajun seasoning as you go.

In a small saucepan, combine the hot pepper sauce and vinegar. Bring to a boil over high heat, stirring frequently. Pour over the eggs.

Seal the jar and let it cool to room temperature. Stash the jar in the refrigerator, giving the jar a gentle shake to redistribute the spices every couple days, for at least 2 weeks and up to 3 months. (The flavor will initially be hot and vinegary but if you wait at least 2 weeks the pickled eggs will pick up a complexity and become more imbued with the Cajun spices.)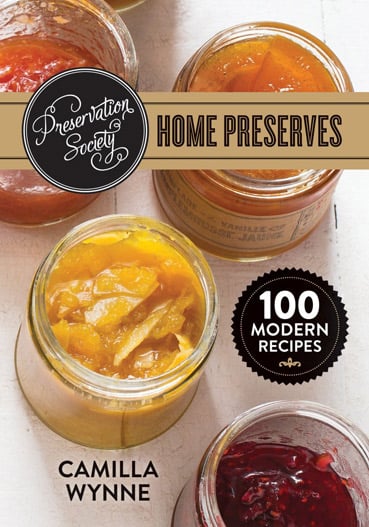 Nutrition
Serving:
1
egg
Calories:
84
kcal
Carbohydrates:
1
g
Protein:
7
g
Fat:
5
g
Saturated Fat:
2
g
Polyunsaturated Fat:
1
g
Monounsaturated Fat:
2
g
Cholesterol:
187
mg
Sodium:
697
mg
Potassium:
114
mg
Fiber:
1
g
Sugar:
1
g
Vitamin A:
644
IU
Vitamin C:
18
mg
Calcium:
29
mg
Iron:
1
mg
Nutrition information is automatically calculated, so should only be used as an approximation.
Recipe © 2015 Camilla Wynne. Photo © 2015 Camilla Wynne. All rights reserved.
---
Recipe Testers' Reviews
Pickled eggs are a classic bar food. You either love 'em or hate 'em. This recipe makes a pickled egg that could turn people over to the love 'em side. Four simple ingredients, easy to make, and all that's required is patience. I would HIGHLY recommend opening a window and having the exhaust fan on as you make the pickling sauce for the jar as the fumes are potent. Once the eggs had cooled, I packed them into a quart-size jar and carefully poured over the hot liquid. I would recommend here that a funnel be used to guide the hot liquid into the jar safely. Now came the hard part—waiting. After 1 week, I sent them with my sister to work as there are a number of pickled egg aficionados there. The eggs were cut into quarters for tasting purposes. The verdict? They LOVED them! The eggs had a gentle lingering heat that wasn't overpowering. Comments ranged from "OMG! These are awesome!" to "These would go really well with a cold beer." Two tasters weren't too keen on them and found the vinegar to be a little strong but there's always bound to be couple. I can't think of anything I'd change other than maybe trying something milder in terms of a vinegar.
We love boiled eggs and deviled eggs, so these Cajun pickled eggs were another egg recipe to try. We loved the tang of the hot sauce and vinegar in each bite. We waited 1 week before sampling the eggs and I'm sure with another week they would've been even better. I'll be making these again before our next picnic and let them sit for 2 to 3 weeks in the brine. I packed the eggs in a large upright jar so the brine could almost cover them. I also shook the jar and turned it upside down each day to distribute the liquid.