Lillet Tonic
This Lillet tonic is an elegant aperitif that melds Lillet, tonic, and a hint of citrus. Sorta like a wine spritzer but more nuanced thanks to complexity the name-brand French spirit brings to the party. Our latest summer sipper.
Ingredients
Ice

2

ounces

Lillet Rouge

,

Lillet Blanc, or Lillet Rosé

2 to 4

ounces

good-quality tonic

,

chilled

Grapefruit wedge (if using Rouge)

,

lemon wedge (if using Blanc), or lime wedge (if using Rosé)
Instructions
Fill a Collins glass with ice and pour in the Lillet Rouge, Blanc or Rosé. Top with the tonic and add a grapefruit, lemon, or lime wedge.

☞ TESTER TIP: There's one ingredient that will make all the difference to your cocktail. And that's tonic water. (Because ice doesn't count. And Lillet is Lillet.) So use a good one. Fever-Tree Indian Tonic Water is one of our faves.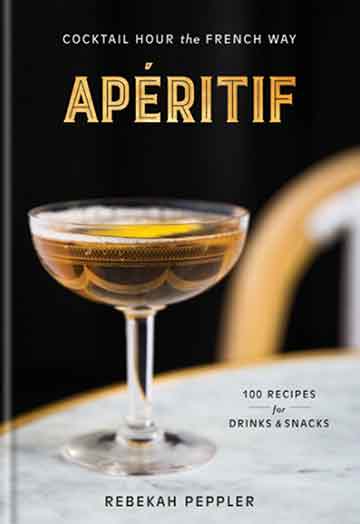 Nutrition
Serving:
1
drink
Calories:
90
kcal
Carbohydrates:
6
g
Sodium:
12
mg
Potassium:
1
mg
Sugar:
5
g
Calcium:
3
mg
Iron:
0.01
mg
Nutrition information is automatically calculated, so should only be used as an approximation.
Recipe © 2018 Rebekah Peppler. All rights reserved.
---
Recipe Testers' Reviews
What a gem! Lillet Rouge reminds me of a beautiful mosaic that should be admired slowly and gently. It greets you with a balance of fruit and bitter but it's so much more than that. It's subtle and complex. Honestly, it's one of those things you have to experience for yourself in order to appreciate.
I enjoyed this cocktail on a lazy, hot afternoon sitting on my back porch swing. It was light and refreshing and the hint of grapefruit was an added pleasure. I also tried it with a splash of gin and thoroughly enjoyed that as well. This is a drink that I can't wait to share.
I don't know how to break this to my favorite drink, a gin and tonic, but this cocktail may very well be taking over the top place in my heart. I used Lillet Blanc and lemon wedges (as well as lime wedges for subsequent drinks on subsequent days). This drink is fabulous! The only problem with it is that it is far too easy to drink!
There was no need to stir the ingredients. Having the ice in the glass first may have made that not an issue. The lemon and lime wedges were small enough to fit comfortably in the glass. The given ingredients did make one drink as indicated, however, one needs to be awfully well disciplined to be able to stop there.
Note: This recipe, basically, has one ingredient that will make all the difference in the world. You can't count an ice cube as an ingredient that will make a difference, nor your citrus. And Lillet is Lillet. You cannot find a difference producer. That leaves you with the tonic water. I suggest that you use a good one. I used Fever-Tree Indian Tonic Water, which is available at stores in our area. It is steps above the common place tonics sold in every grocery store all over the land. I suggest you seek out one of the better brands, and taste the difference.
Since I had limes aplenty, and had no Lillet in my arsenal (it was a new aperitif to my experience), I chose to try a Rosé version.
Using a 10-ounce tall glass, I needed about 6 or 7 ice cubes for our first version made with 4 ounces Fever-Tree Light Indian Tonic and a wedge of lime. This was a pleasant long-drink, but the tonic somewhat diluted or even overpowered the floral notes of the Lillet Rosé (which is similar to what you might imagine a rose version of Dubonnet would be like).
We experimented a bit more, and we agreed a ratio of 2 ounces Lillet to 2 to 3 ounces tonic was a more interesting drink (I lean to 3 ounces of tonic while himself prefers less). I sipped this without stirring, then decided to swirl the ice cubes around a bit to blend the flavors. If you decide to make it with less tonic, you might use fewer ice cubes.
This was a light version of family of spirits I am just beginning to appreciate (Spanish Vermut is my tipple of choice in this area and I like the complexity that the herbal notes bring — Lillet is on the simpler end and is very approachable). I see this as a very easy drink to offer in warm weather and to add to your skills as a host!