These harissa meatballs sandwiches are spiked with an exotic hot sauce and tucked into sub rolls with melted cheese and smothered in a spicy tomato sauce. Comfort food at its most surprising.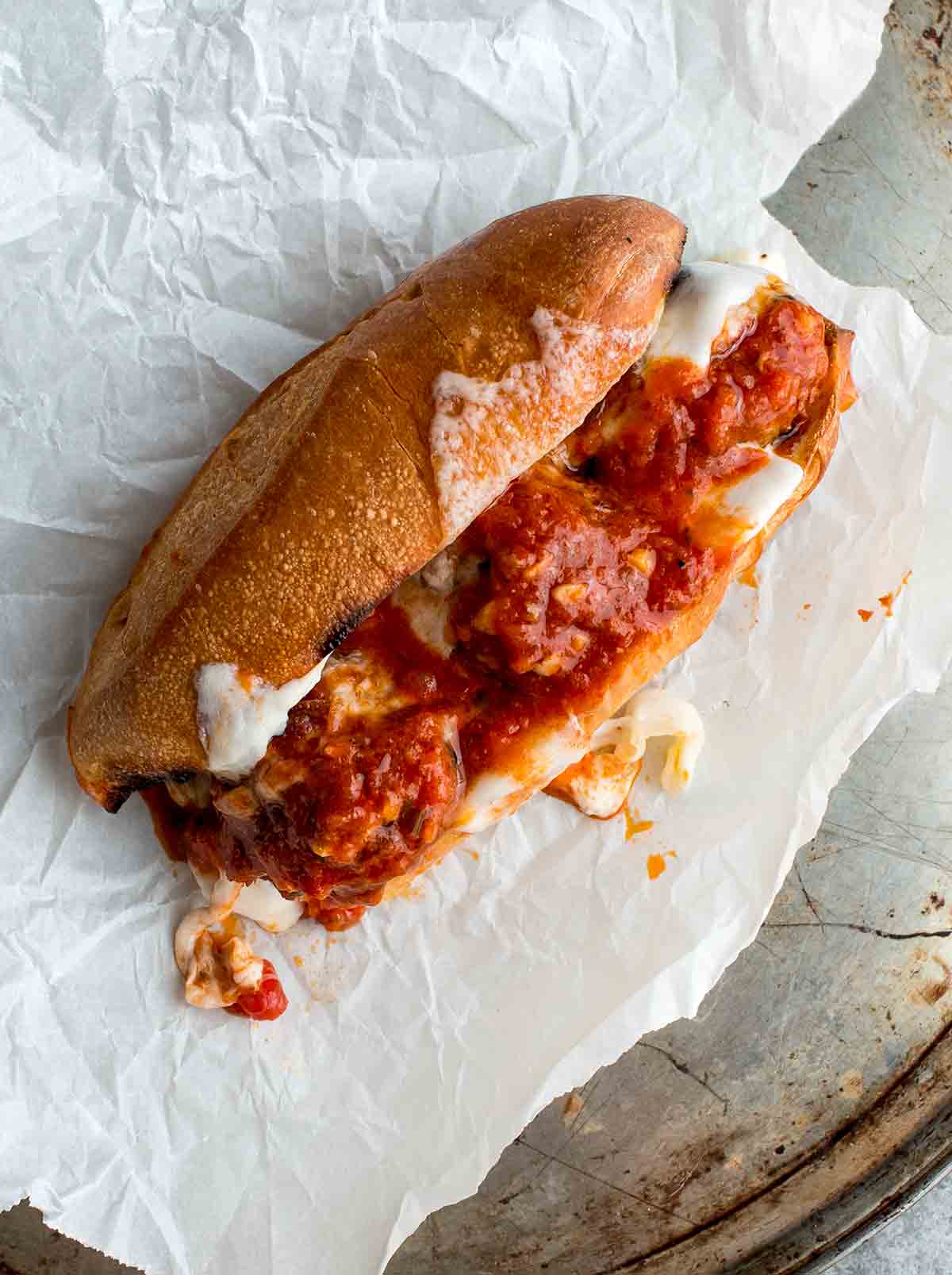 Harissa Meatballs Sandwiches
Quick Glance
Quick Glance
55 M
1 H, 20 M

Serves 6 to 7
Print Recipe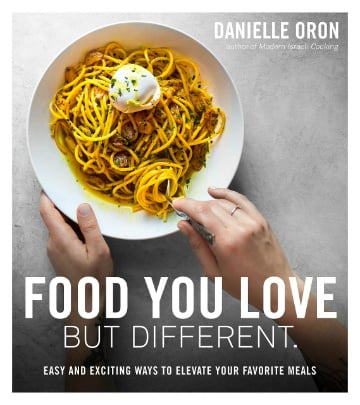 Ingredients
For the harissa meatballs
For the harissa sauce
For the harissa meatballs sandwiches
Directions
Make the harissa meatballs
Line a rimmed baking sheet with parchment paper.
In a large bowl, combine the beef, grated onion, olives, bread crumbs, harissa, Italian seasoning, salt, and a few grinds of pepper.
Roll about 1/4 cup (65 g) of the beef mixture into a golf ball-size meatball and set it on the baking sheet. Repeat with the remaining meat mixture. You should have about 14 meatballs.
Make the sauce
In a large sauté pan or saucepan with deep sides and a lid over medium heat, warm the olive oil. Add the garlic and cook until fragrant, about 30 seconds.
Stir in the tomato paste, harissa to taste, Italian seasoning, and paprika. Cook, stirring, until paste-like, about 30 seconds.
Add the crushed tomatoes and bring to a gentle boil. Season generously with salt and pepper.
Transfer the meatballs to the sauce. Cover and continue to simmer, tilting the pan to swirl the sauce occasionally, until the meatballs are cooked through and the sauce has thickened slightly, 20 to 25 minutes.
Assemble the harissa meatballs sandwiches
Heat your broiler to high.
Slice the sub rolls in half and place them on a rimmed baking sheet. Place 2 slices of cheese on each side of each roll so that both cut sides are covered with cheese.
Broil until the cheese is melted and bubbling, 1 to 3 minutes.
Place at least 2 meatballs on each sub roll, spoon a little sauce over the top, close the sandwich, and devour!
Print Recipe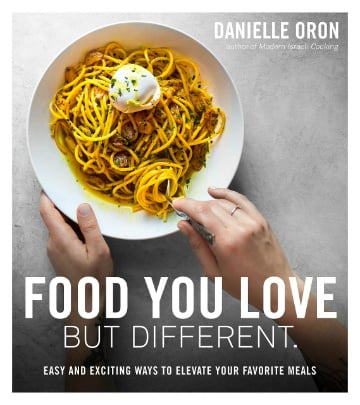 Harissa Meatballs With Spaghetti
You can scrap the whole sandwich notion and instead plop these meatballs atop a plate of spaghetti with your favorite red sauce.
Recipe Testers' Tips

These harissa meatballs sandwiches were a really good recipe. My whole family enjoyed it. The meatballs part was familiar but with a unique flavor that was really good. My 13 year old LOVED them. We all really liked the recipe and I would totally make it again
Next time, I would chop the olives smaller and add an egg to help the meatballs hold together (they didn't fall apart, but it looked like they might for a while).
We used a stock pot and all of the meatballs didn't fit. We did get about 15 meatballs. They didn't all fit in the pot so I baked the others for about 20 minutes. For a family of 4, we will get 2 meals out of it.
I used half 85% and half 90% ground beef. I added plain breadcrumbs. We used mild harissa and I put the minimum amount in the meat but 2 tbsp in the sauce. We served the meatballs with pain au lait hoagie or hot dog buns and provolone.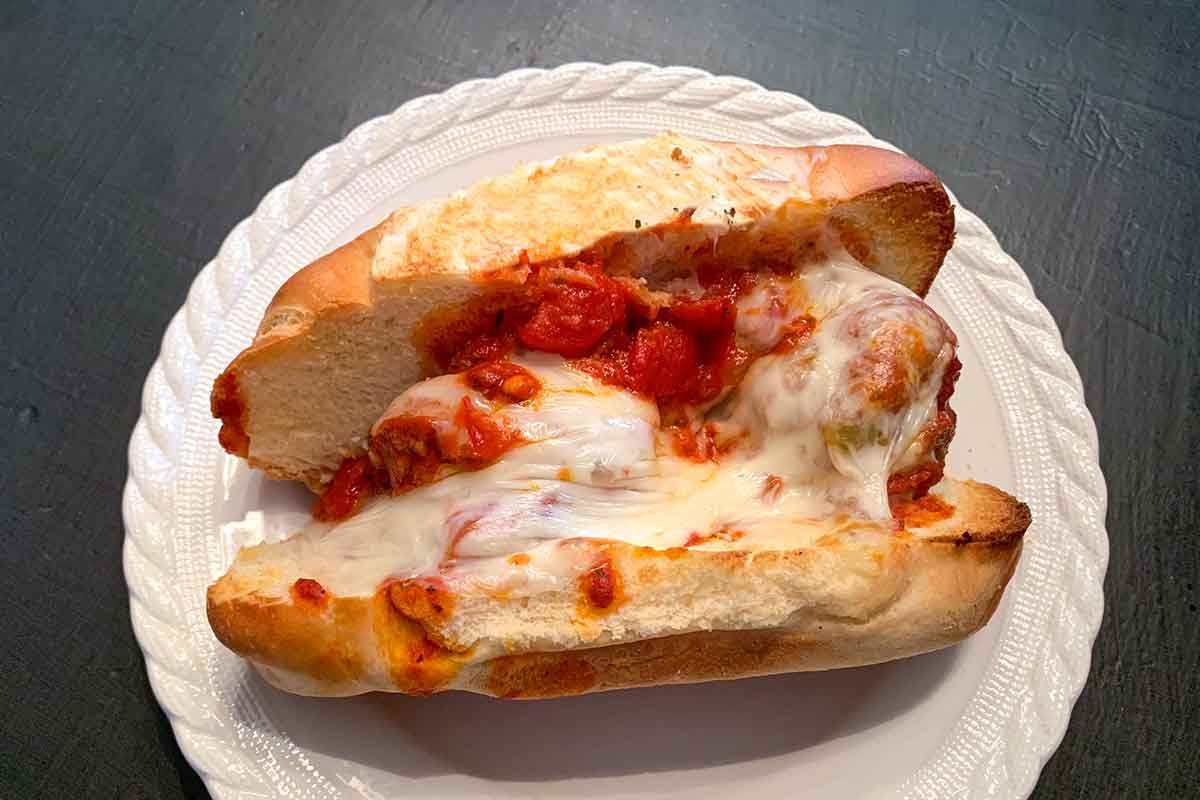 This recipe turned out to be one of those rare dishes that draw simple expressions of pleasure. The meatballs were juicy and flavorful, easy to put together, and delivered a slightly spicy note from the harissa. But to me, the sauce is truly the star. It's rich, thick, and a deep red color with a delicious (but not too spicy) kick that lends complexity with every bite.
I managed to get 14 slightly larger than golf-ball-size meatballs from the mixture and they held their size and didn't dry out during cooking.
The sauce came together quickly and easily with the garlic becoming fragrant in about 40 seconds, as did the tomato paste and spice mixture.
There's nothing complicated in the preparations and the outcome is worth the time involved, however you choose to serve them. I chose not to do sandwiches and instead sautéed some spiralized zucchini in place of spaghetti.
My tasters said simply, "This is really good..." several times as they continued eating.

The kalamata olives and harissa make these meatballs deliciously spicy and tangy. I had never thought to add either of these ingredients to meatballs and now they will be my new secret meatball weapons! The kids loved them just as much as the adults and we enjoyed the leftover sauce and meatballs with spaghetti, although I preferred the meatballs in sandwich form.
Harissa Meatballs Sandwiches Recipe © 2019 Danielle Oron. © 2019 All rights reserved. All materials used with permission.
If you make this recipe, snap a photo and hashtag it #LeitesCulinaria. We'd love to see your creations on Instagram, Facebook, and Twitter.