Asparagus Risotto
This asparagus risotto is easy and creamy and made with asparagus, Parmesan, shallots, garlic, butter, white wine, and Italian Arborio rice. A lovely spring riff on a traditional Italian classic in less than an hour.
Recipe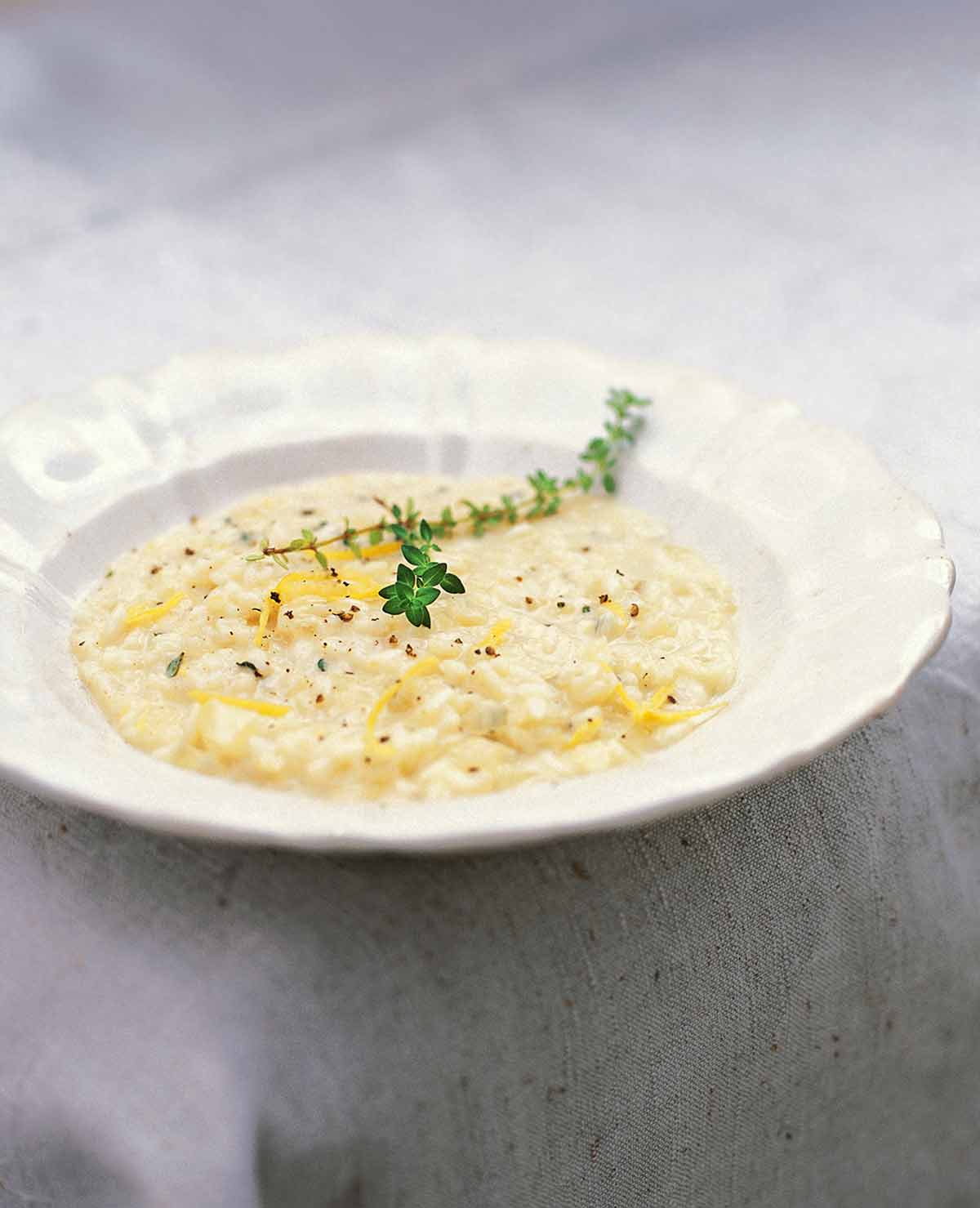 Lemon and Thyme Risotto
This lemon and thyme risotto, with its luxuriously creamy texture and lovely lilt of lemon, may seem as though it took all day to make. That couldn't be further from the truth. Shhhhhh. No need to tell anyone else that. It can be our little secret.
Recipe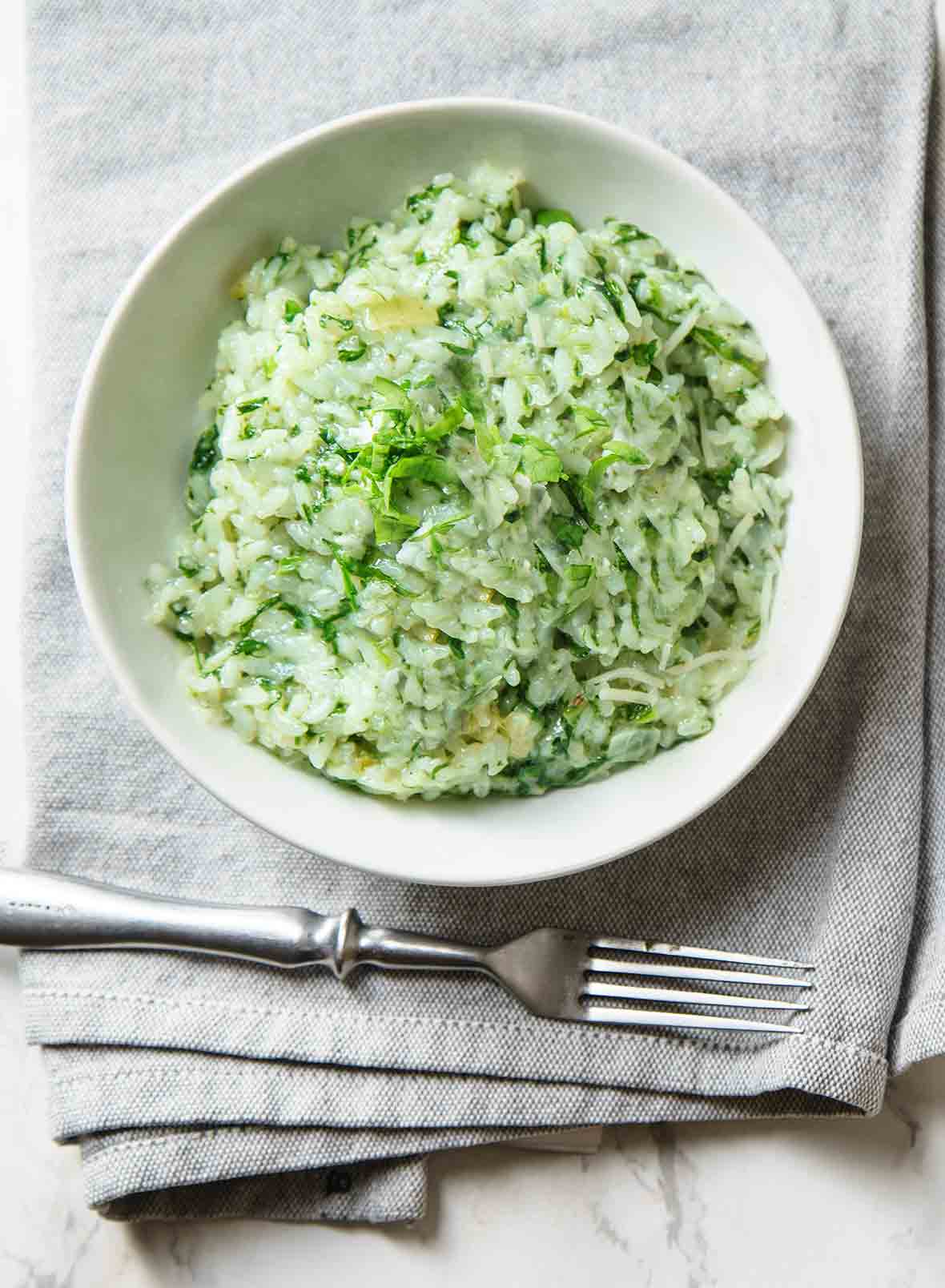 Spinach and Arugula Risotto
This spinach and arugula risotto, is creamy and rich yet still with some measure of healthfulness given its abundance of greens. Straight from Rome.
Recipe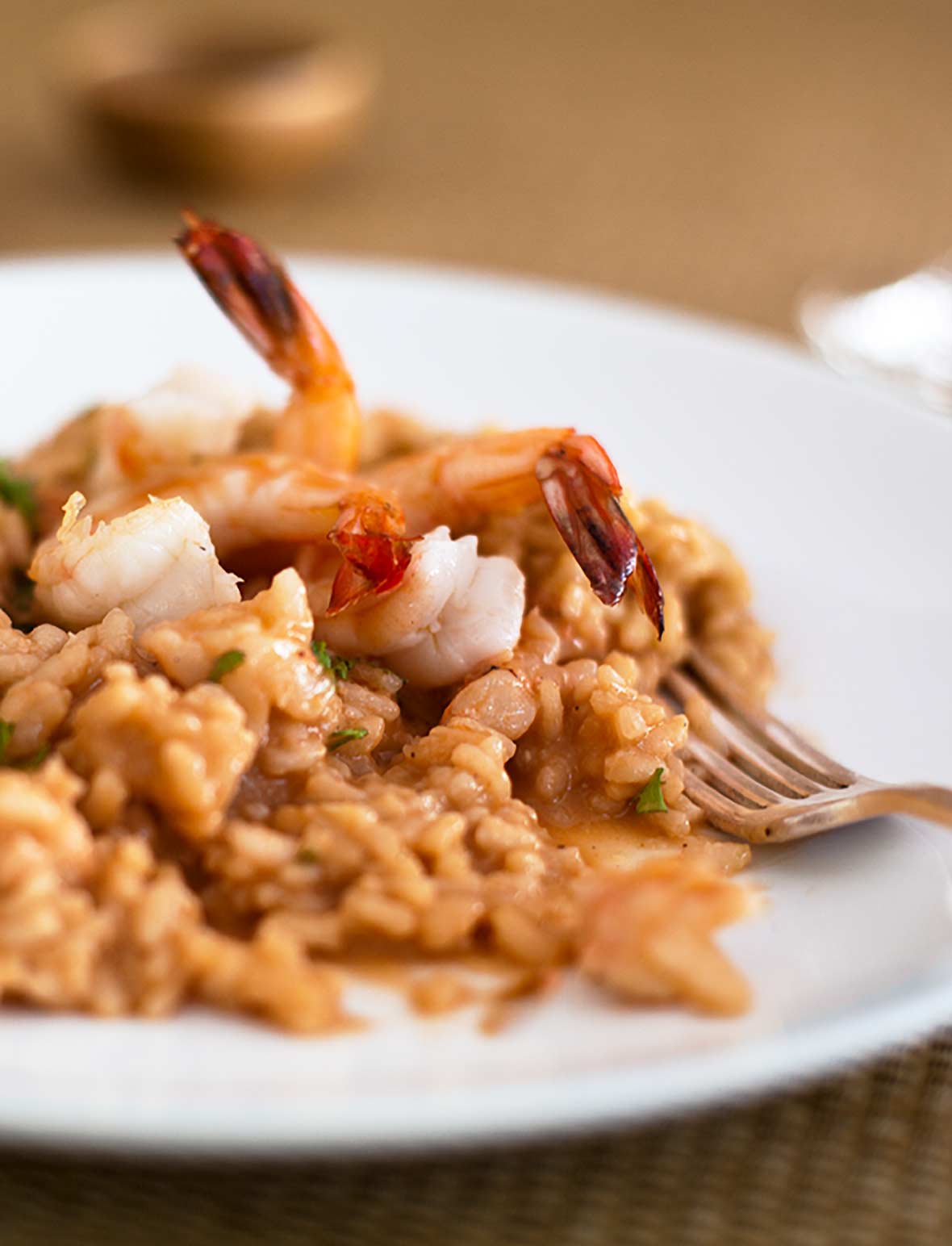 Shrimp Risotto
The secret to this flavorful shrimp risotto is a rich stock made from shrimp shells–plus extra-jumbo shrimp and a lot of old-fashioned stirring.
Recipe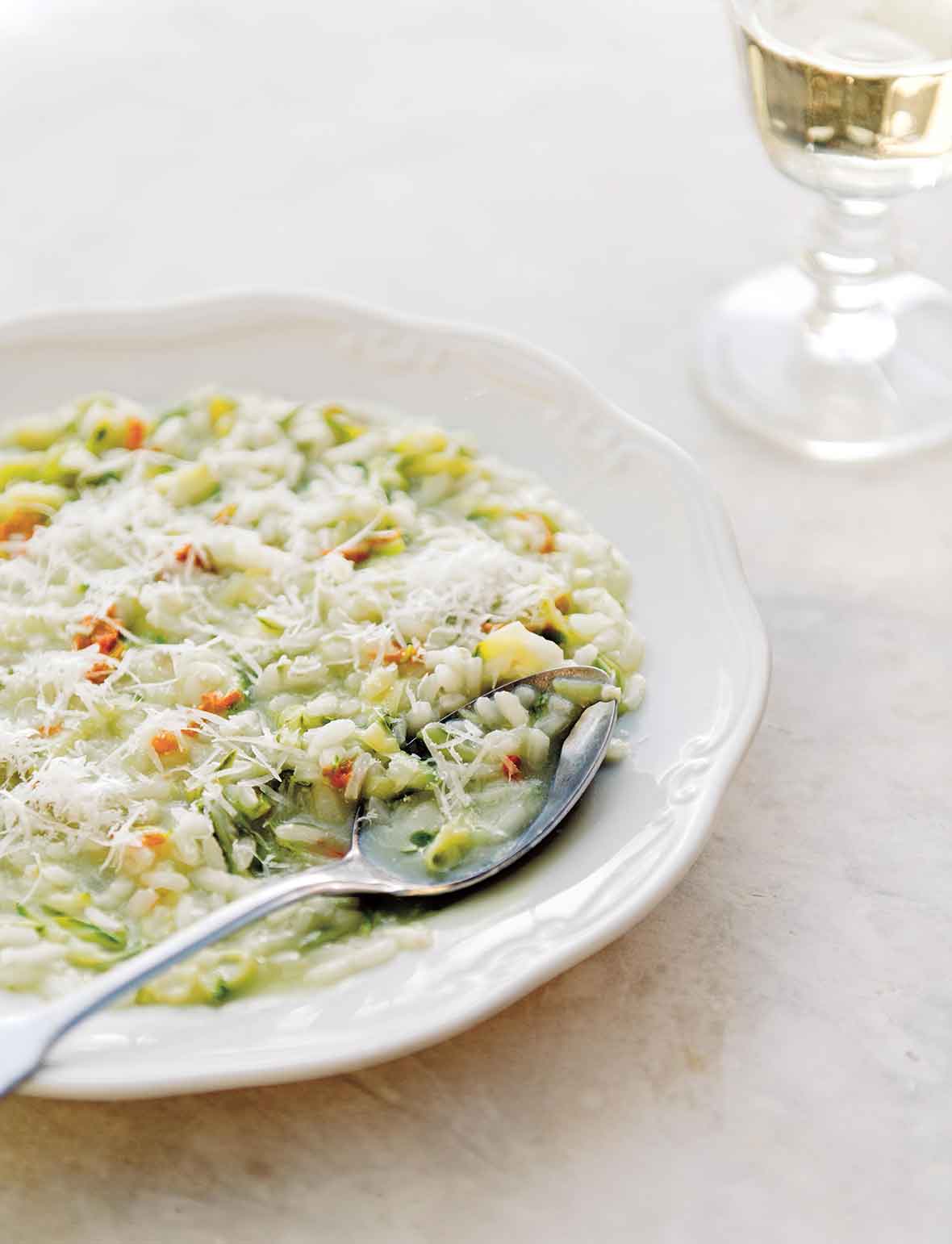 Zucchini Risotto
This creamy zucchini risotto manages to feel indulgent and virtuous all at once.
Recipe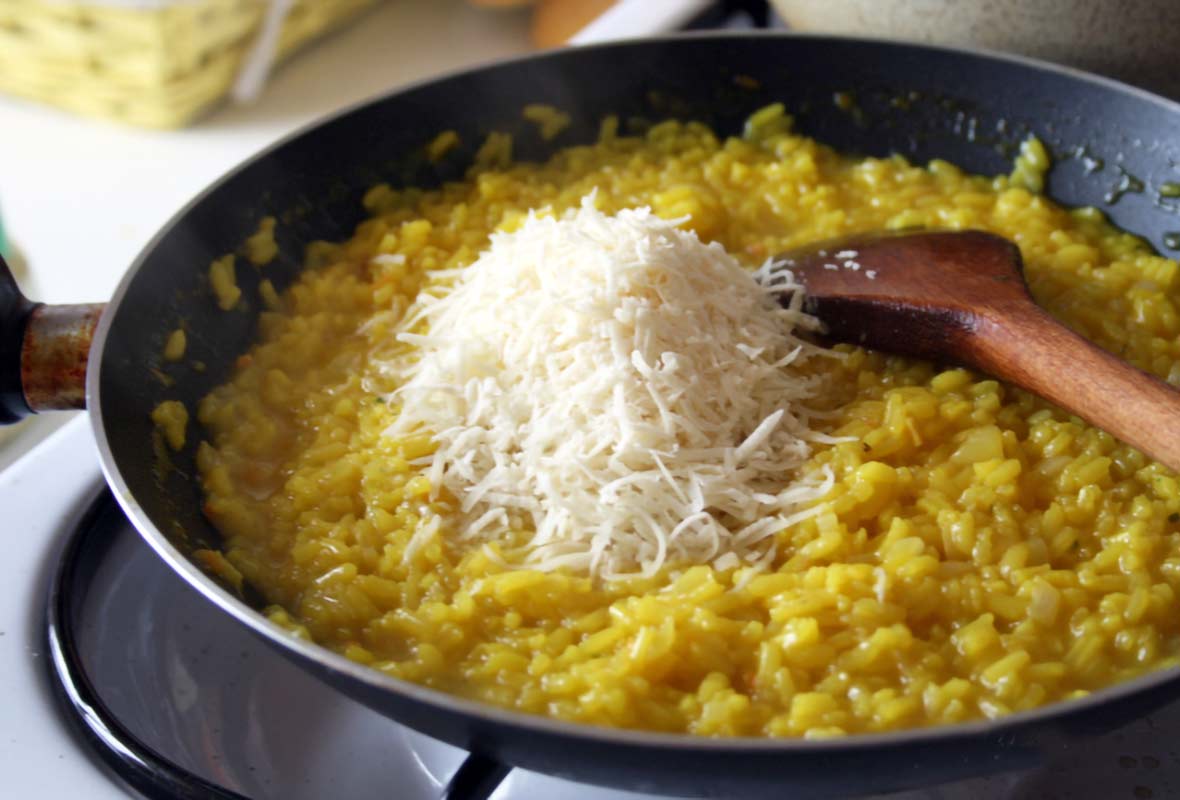 Risotto Alla Milanese
This risotto alla Milanese, from Lidia Bastianich, is a classic Italian recipe made with Arborio rice, beef stock, saffron, onions, shallots, butter, white wine, and Parmesan cheese.
Recipe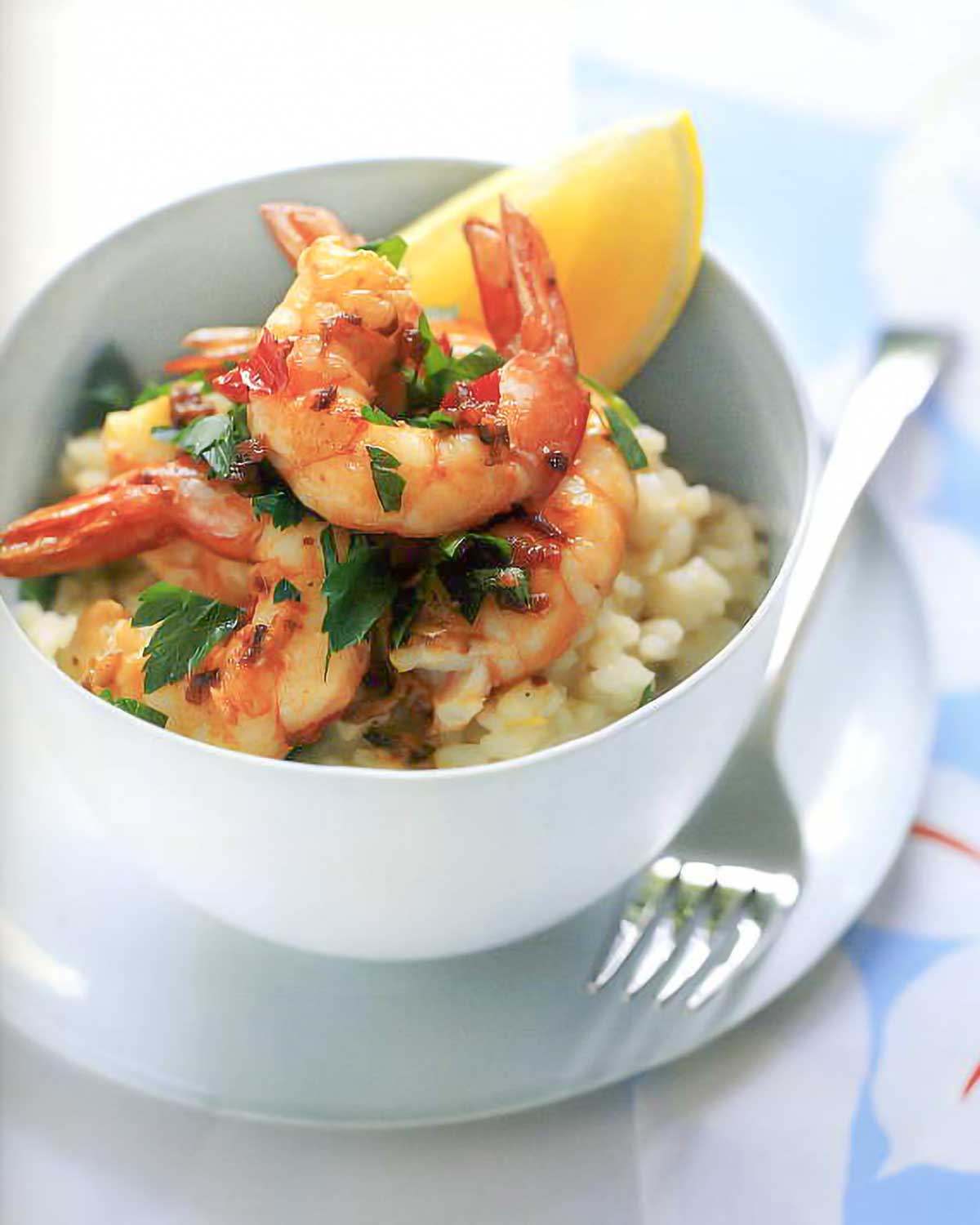 Citrus Risotto with Garlic-Chile Prawns
This citrus risotto with garlic-chile prawns is made with lemon and sautéed shrimp for a healthy dish that's still quite rich and satisfying.
Recipe
Wild Mushroom Risotto
This wild mushroom risotto from Giada de Laurentiis has intense mushroom flavor, thanks to the addition of both fresh mushrooms and dried porcini, along with plenty of Parmesan cheese.
Recipe
Portuguese Duck Risotto | Arroz de Pato
This Portuguese duck risotto elevates classic creamy risotto with the addition of duck, ham, sausage, and orange zest.
Recipe