Viennese vanilla crescent cookies are a tradition in Austria. They're made with hazelnuts and shaped like a half-moon and dusted with confectioners' sugar. One nibble and we think you'll understand why they're a classic.
These Viennese vanilla crescent cookies are traditional Christmas cookies in Austria. As Gourmet magazine wrote, "From Vienna, city of music, laughter, and good food comes a cookie so delicate, so fragile, so meltingly good that it takes its place with the most famous of Vienna's justly famous pastries." We're incredibly taken by these cookies and their soulful crunch, delicate texture, and dusting of confectioners' sugar that's as light as fall's first snowfall. We were also more than a little curious as to their proper name. Turns out it's Vanillekipferl, although don't ask us how to pronounce it. Or how to say it three times fast. Especially not when we're distracted with our mouths full of these little lovelies. Originally published October 1, 2006.–Renee Schettler Rossi
Viennese Vanilla Crescent Cookies
Quick Glance

(3)

45 M
4 H

Makes about 4 dozen cookies
Print Recipe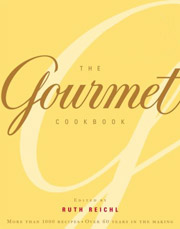 Ingredients
Email Grocery List
For the vanilla confectioners' sugar (for coating)
For the crescents
Directions
Make the vanilla confectioners' sugar
Combine the confectioners' sugar and vanilla bean in an airtight container and let stand, covered, for at least 24 hours. The vanilla sugar keeps indefinitely in an airtight container at room temperature. Sift before using.
Make and bake the Viennese vanilla crescent cookies
In a food processor, pulse together the flour, 1/4 cup confectioners' sugar, salt, and hazelnuts until the nuts are finely ground. Add the butter and pulse just until a dough forms. If the dough is crumbly, you may need to pulse it a little longer until it forms a dough. Turn the dough onto your work surface and and gently form it into a ball and then flatten it into a disk. Wrap it in plastic wrap or wax paper and refrigerate for at least 2 hours and up to 24 hours.
Preheat the oven to 350°F (175°C). Adjust the oven rack to the center of the oven.
Roll level tablespoons of dough (18 grams) into balls. Then roll each ball on a smooth surface into a 3-inch log with slightly tapered ends. Bend each log to form crescents and arrange about 1 inch apart on baking sheets. If you have hot hands, occasionally cup a few ice cubes in your palm. It really helps.
Bake in batches until the edges are pale golden, 10 to 15 minutes. Transfer to a wire rack to cool slightly, about 2 minutes.
Coat the Viennese vanilla crescent cookies
While the crescents are baking, sift enough Vanilla Confectioners' Sugar onto a rimmed baking sheet to cover the bottom. Carefully transfer the slightly cooled baked crescent cookies to the sugared baking sheet and sprinkle with enough Vanilla Confectioners' Sugar to coat completely. Transfer the crescents to wire racks to cool completely.
The cookies keep, layered between sheets of wax or parchment paper, in an airtight container at room temperature for up to 5 days. Find more information on storing and freezing your cookies here.
Print Recipe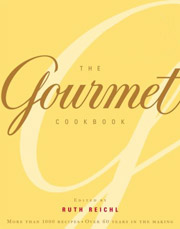 Recipe Testers Reviews

These are very delicate cookies that are easy to make. They are buttery, light and truly "melt in your mouth." I have made these before using other recipes but the vanilla sugar adds flavor that cookies made from other recipes do not have. They are similar but not nearly this good.

These little Viennese vanilla crescents are the real thing. When I served them to my German friend, she said, "These bring me back to my childhood. These are just what my mother made. And they were served all over Germany and Austria and always made with hazelnuts."
This is a dry cookie, like a shortbread. Not too sweet but with the pleasant flavor of hazelnut permeating the cookie. I found the cold dough a bit hard to work with but once I let it warm a bit, it was much easier for me to roll into a log. However, it didn't work for me to roll it on a smooth surface, I needed to roll it between my hands.
I baked the cookies for 14 minutes, cooled for 2 minutes, then coated them with the vanilla infused confectioners' sugar. The cookies moistened as they sat. After a day, they needed to have more confectioners' sugar put on them. The taste of the hazelnuts became more pronounced as the cookies sat.
I was able to make 60 cookies.

This cookie is lovely. It has the texture of a really light shortbread. It's incredibly crumbly and buttery. Admittedly, neither my husband nor I like hazelnuts. And this is a cookie that showcases hazelnuts beautifully. Even with our not enjoying hazelnuts, we really enjoyed these cookies. I brought them to some friends who LOVE hazelnuts, and they said that it was a beautiful butter cookie and the hazelnuts were more secondary. But they loved these cookies all the same.
I may experiment with this recipe with different nuts just for fun. Because truly, this recipe is a joy. It's so easy to put together. They bake quickly and are simultaneously festive and rustic. They will be a star on anyones holiday cookie plate!
Viennese Vanilla Crescent Cookies Recipe © 2006 Ruth Reichl. Photo © 2006 larryratt / 123RF Stock Photo. All rights reserved. All materials used with permission.
If you make this recipe, snap a photo and hashtag it #LeitesCulinaria. We'd love to see your creations on Instagram, Facebook, and Twitter.