When I was a kid, Christmas dinner was never a big deal. Not that Mama Leite did make one hell of a meal–her Portuguese chuck roast is legendary–it just wasn't that important to me. (I know, right? Food not important to me?)
Christmas morning with all its presents was all I could think about from the minute I cleaned my Thanksgiving plate. And the excitement only built with each day.
I remember one Christmas morning when I finally got the Bell & Howell 35mm camera I had been begging my parents for for almost a year. I was so giddy, I jumped up and ran around the house and right into a door jamb almost knocking myself out.
How could food compete with that?
Fast forward to 1993. From the moment The One and I met, shopping and giving gifts have never been a big part of our holiday tradition. That's always left more time to plan and cook our meals. (And between us, it probably saved the lives of a few particularly ill-mannered shoppers worthy of TikTok Hall of Shame).
Over the years, our favorite menus have included beef Wellington, a real Christmas Carol roast goose, and prime rib roast.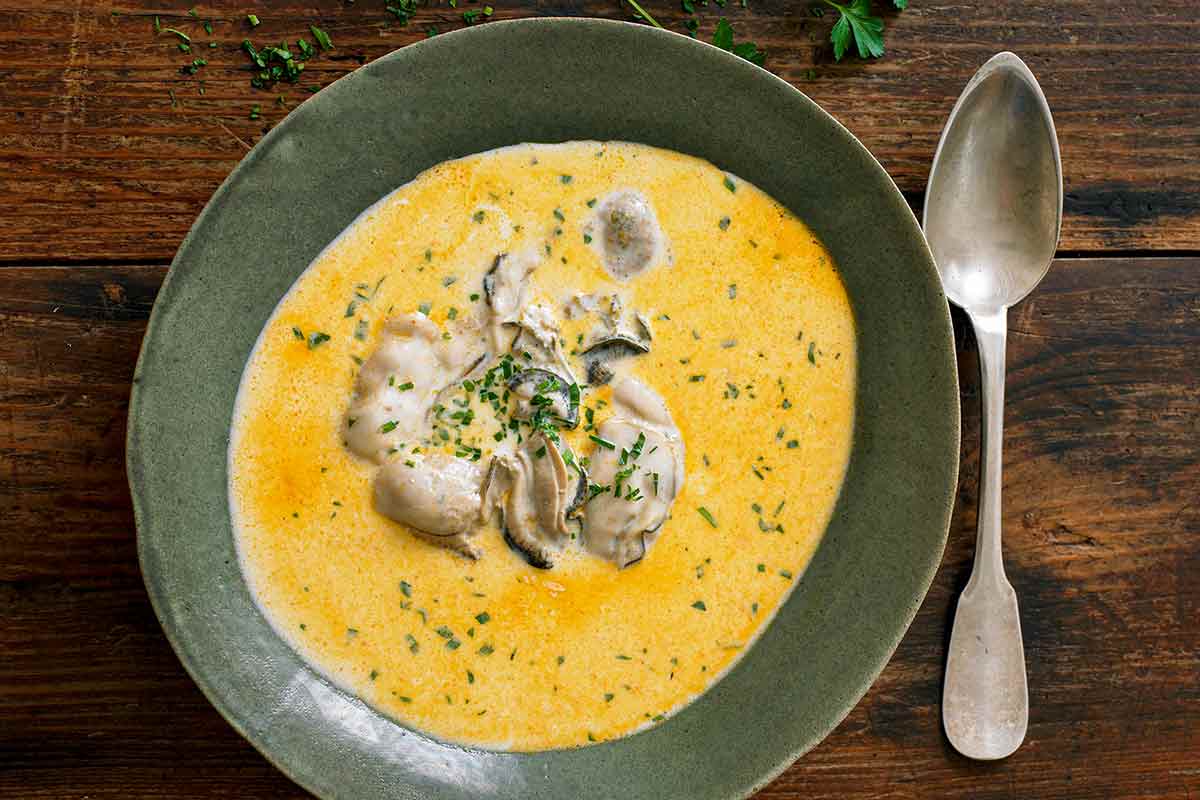 One dish we've had every Christmas for the past 30 years–big bowls of oyster stew for lunch. (Ask him…it's a Baltimore thing.)
Whatever you serve this year, here's wishing you and yours a joyous, merry, and injury-free Christmas day!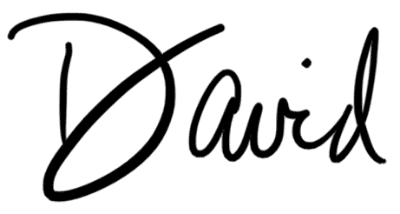 Dr Pepper Glazed Ham
This Dr Pepper glazed ham calls for a spiraled ham to be brushed with Dr Pepper, brown sugar, orange juice, and Dijon mustard. The ham absorbs the spice characteristics of the soda to become absolutely delicious. Don't knock it till you try it.
Recipe
My family, including my in-laws, love when I make this ham. My mother in law specifically asked me to make this for today, Thanksgiving, which is a "high honor" coming from her.

It's not sticky sweet but there's just enough sweetness. People are suprised when I tell them the ingredients, which are minimal. Love this ham!

amy s.
Grilled Beef Tenderloin
You'll want to double the compound butter recipe for this grilled beef tenderloin because of its fresh and savory notes.
Recipe
Slow Roasted Lamb
This slow roasted lamb shoulder coaxes the meat to fall-apart tenderness in the oven while infusing it with the pervasive aroma and flavor of chile, orange, and honey.
Recipe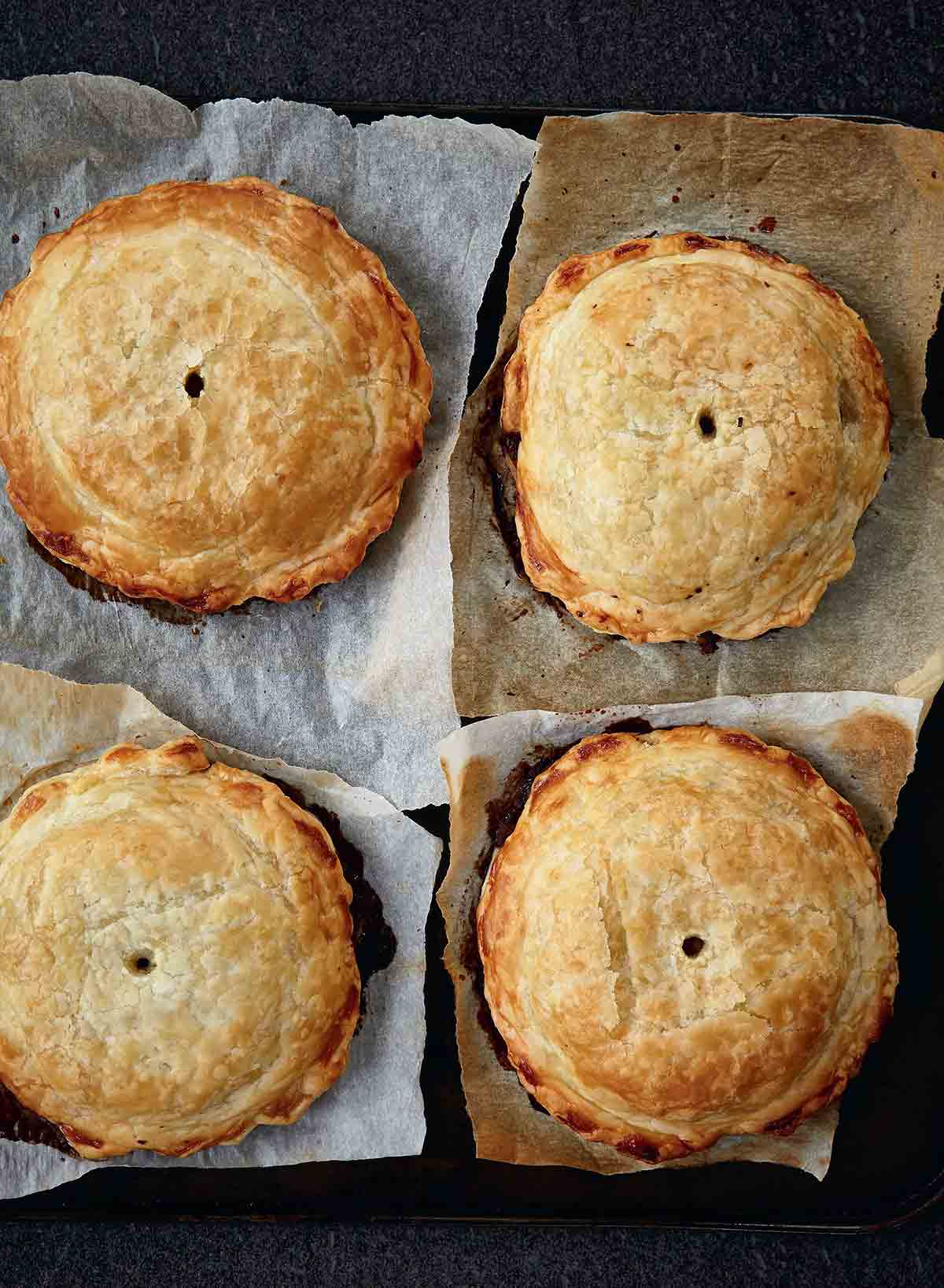 Mushroom Wellingtons with Spinach
This mushroom wellington with spinach is essentially a meaty portobello mushroom and spinach-walnut filling in flaky puff pastry. A spectacular vegan and vegetarian option, whether for Thanksgiving or any time of year. And you can easily assemble it ahead of time and bake it at the last moment.
Recipe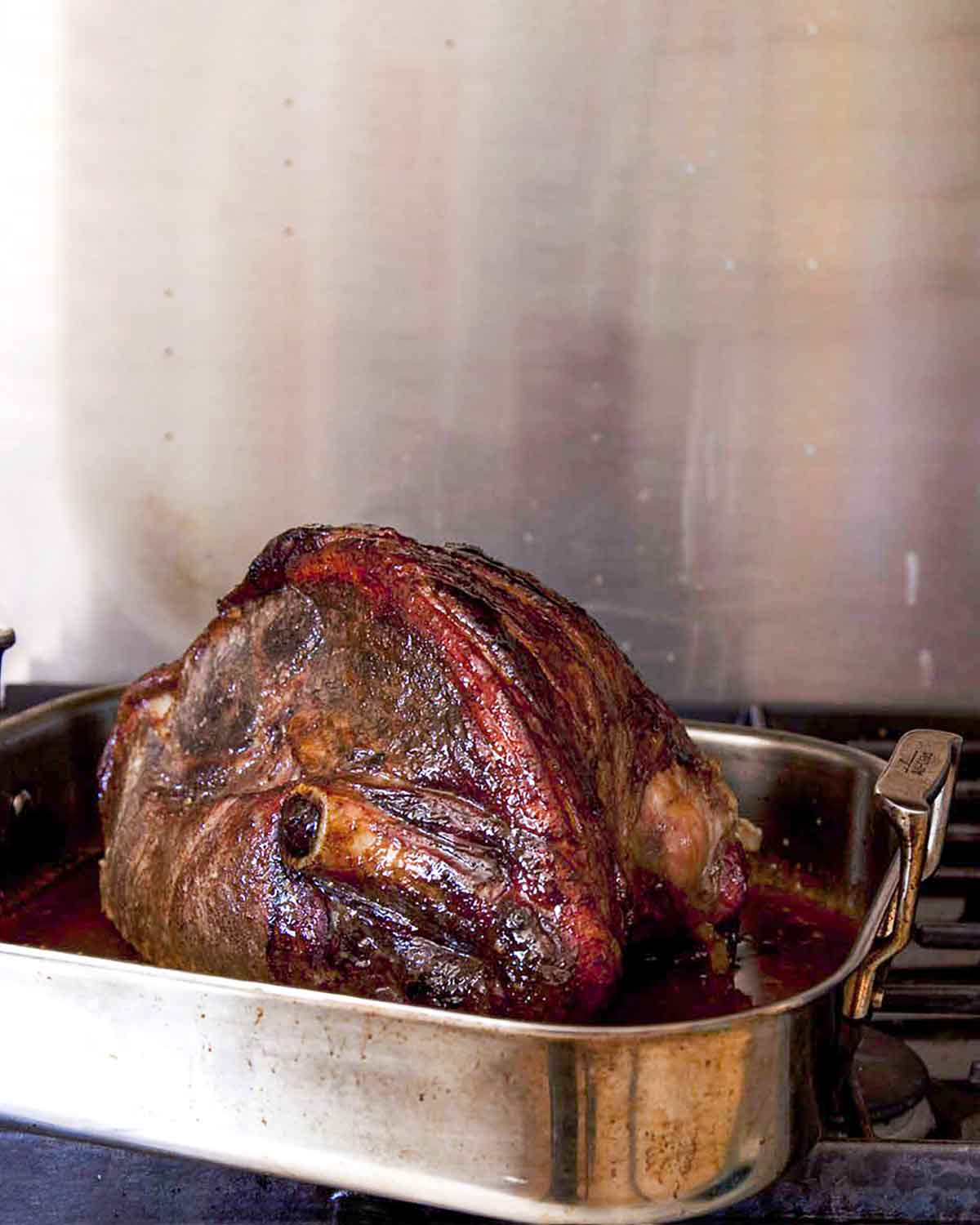 Roasted Fresh Ham with Maple-Spice Glaze
This roasted fresh ham with maple-spice glaze is slowly cooked and infused with flavors of cinnamon, allspice, cloves, nutmeg, and maple syrup. It's a centerpiece-worthy entree, perfect for any holiday gathering.
Recipe
This roasted fresh ham is great! A real winner!

rita f.
Smoked Prime Rib
This smoked prime rib, coated with a sugar spice rub and smothered with a horseradish mustard mixture, becomes slowly infused with smoky flavor and is simply the best prime rib we've ever tried.
Recipe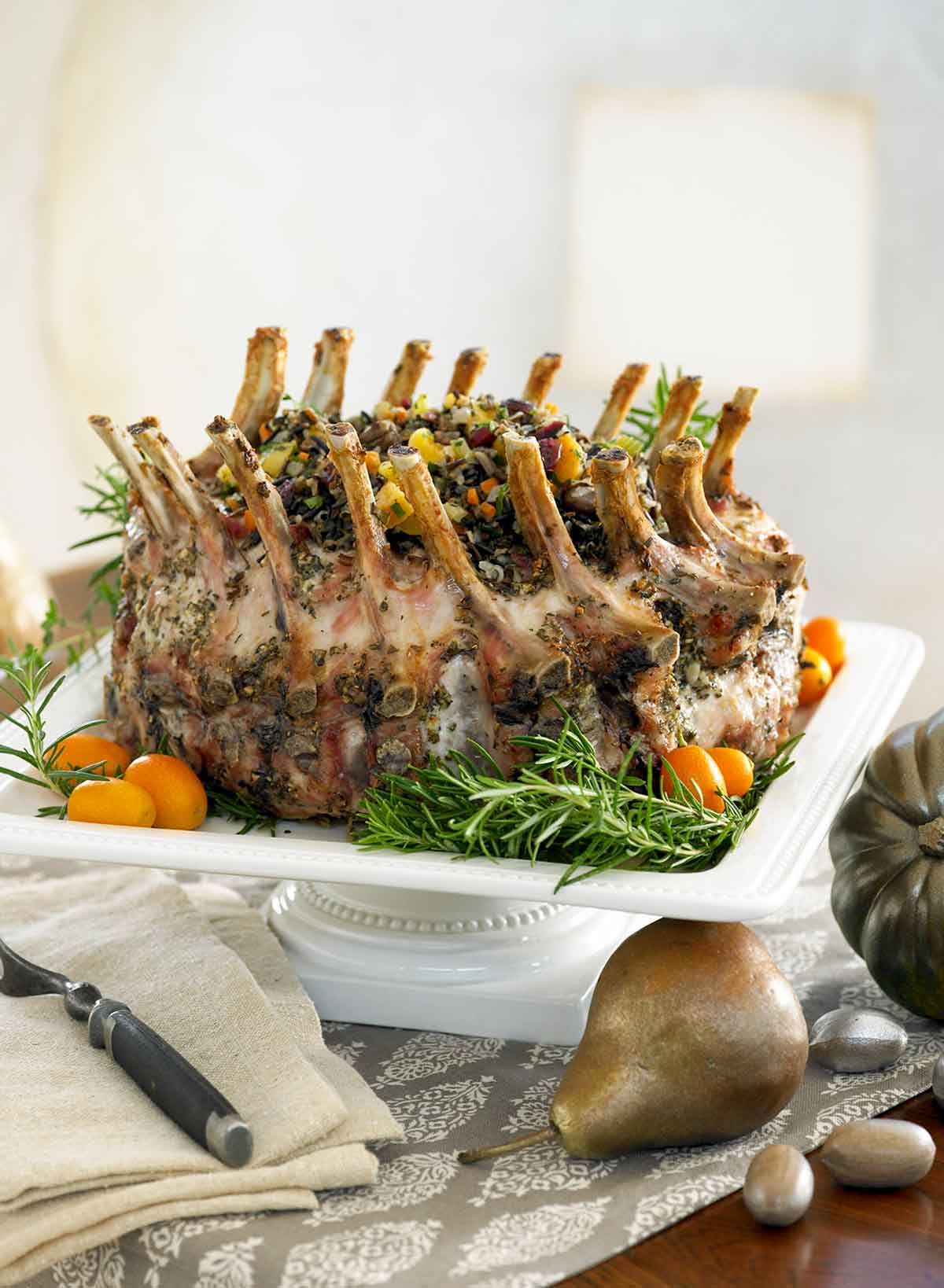 Garlic and Herb-Rubbed Pork Crown Roast
Garlic and herb-rubbed pork crown roast is an old-school dinner made with brined pork that gets flavored with garlic, juniper berries, thyme, sage, bay, and loads of other classic herbs. The brine makes it so juicy and richly flavored, you'll never cook pork without it again.
Recipe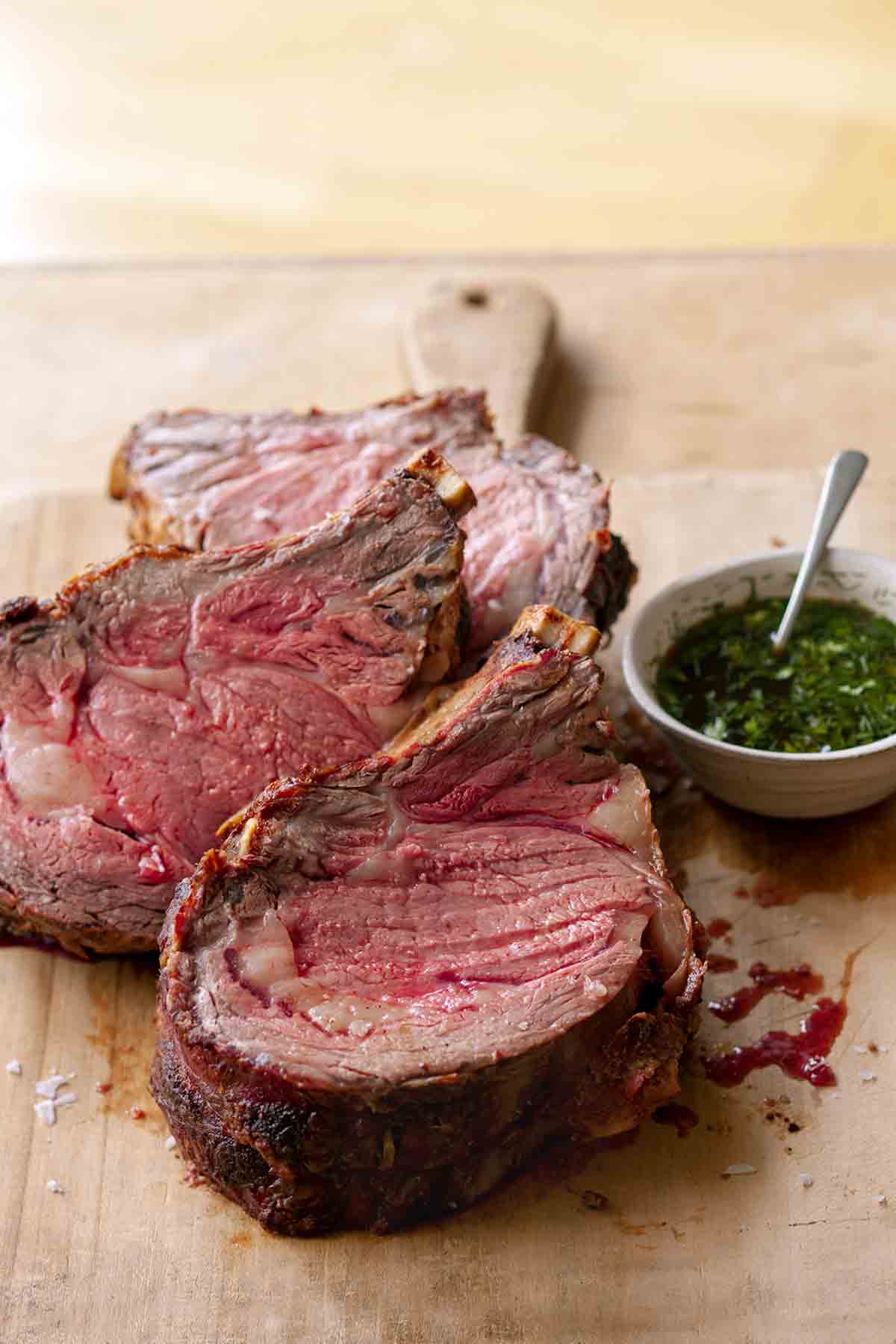 Standing Rib Roast with Jus
A standing rib roast with jus is an absolute show-stopping dinner. And not to mention the parsley and dill-infused herbaceous jus that'll make you the toast of your social circle. Seriously, get ready to be a hero.
Recipe
FAQs
How much meat should I cook per person?
The general rule of thumb is to plan for about 8 ounces of meat per adult and about 4 ounces per child. Keep in mind that if the meat you are cooking contains bones, the weight of the bones should be excluded.
How can I make a holiday meal on a budget?
A Frenched rib roast is a sight to behold (and devour), but it will also cost you a hefty sum, and not everyone can or wants to splurge on a costly piece of meat. Fear not. You can still turn out a spectacular holiday meal at a fraction of the cost.

A simple glazed ham, served with easy scalloped potatoes, pan-fried green beans, and candied carrots will earn you 'oohs' and 'aahs' without breaking the bank. Or make a big batch of pork tamales, served alongside your favorite Mexican sides. If you've got your heart set on beef, a pot roast with potatoes and vegetables is an easy, hands-off meal that will cost you far less than a piece of prime beef.
How many side dishes do I need to serve?
For a big holiday meal, plan for 3 to 4 side dishes. A starchy side, like mashed potatoes, along with bread or dinner rolls, and one to two vegetable sides works well.
Now that you've settled on a stunner of a holiday main course, don't forget to include a few swanky holiday sides and a couple of Christmas desserts that everyone will be requesting again next year.