Every Thanksgiving, I'm reminded of Meghan Trainor's song "All About That Bass." Because when it comes to Thanksgiving dinner, I'm all about those sides.
Don't get me wrong, I love turkey. I eat it throughout the year. Turkey and cheddar with copious amounts of mayo is my favorite sandwich. But come on! How many times a year do you eat green bean or sweet potato casserole, creamy gratins, and mashed potatoes so rich they make your cardiologist faint?
And let's talk about stuffing, er, dressing. Some obscure government agency should make it its very own food group. Or at the very least, create a food pyramid that rests on those mighty herb-scented shoulders.
Then there are the days following Turkey Day–so marvelous they are that who can think of Black Friday? If I'm not making a turkey-stuffing-and-cranberry-sauce sandwich or stuffing muffins, I'm layering leftovers into a casserole dish, topping them with homemade pie crust, and making a day-after-Thanksgiving pot pie.
Huzzah, huzzah, side dishes! Long may you reign and terrorize doctors everywhere.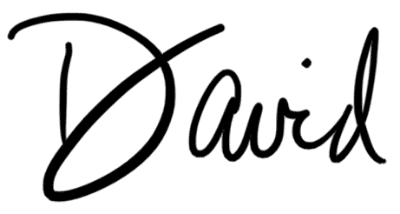 Make-Ahead Mashed Potatoes
These basic mashed potatoes are exactly as described. Simple, easy, and oh-so-comforting.
Recipe
These make-ahead mashed potatoes are a fool-proof recipe. Super Easy! Making again.

amber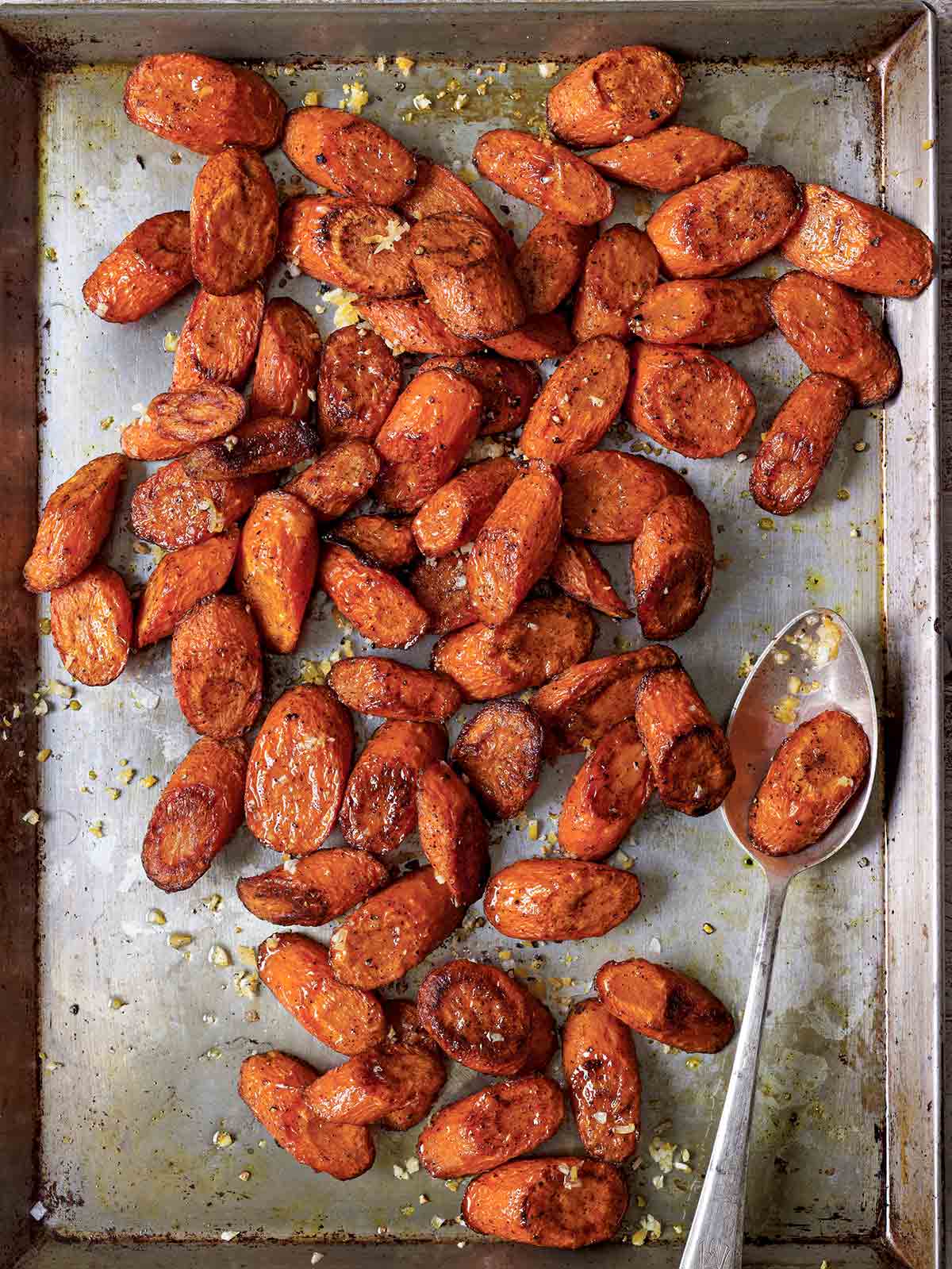 Roasted Carrots with Allspice
Roasted carrots with allspice are an easy, unexpected, and, we dare say, essential side dish for winter. Put them on your table and we suspect everyone who tries them will agree…and ask for the recipe.
Recipe
These roasted carrots were excellent! I made them along with the slow-roasted pork shoulder with stuffed squash for an early Christmas dinner party and they were an absolute hit! Super easy to prep in advance and I liked the preserved lemon surprise at the end. Yum!

amy
Classic Green Bean Casserole
This classic green bean casserole, made with green beans, mushrooms, and a cream sauce, is a Thanksgiving tradition. Just say no to the can opener.
Recipe
Sweet and Spicy Cranberry Relish
This sweet and spicy cranberry relish is a contemporary take on the traditional cranberry sauce. Spiced with jalapeño and brightened with lime juice, it will become an instant holiday favorite.
Recipe
Fennel Potato Gratin
This fennel potato gratin, made with layers of thinly sliced fennel and potatoes, and a thick creamy white Cheddar sauce, is one of the most comforting side dishes we've ever experienced.
Recipe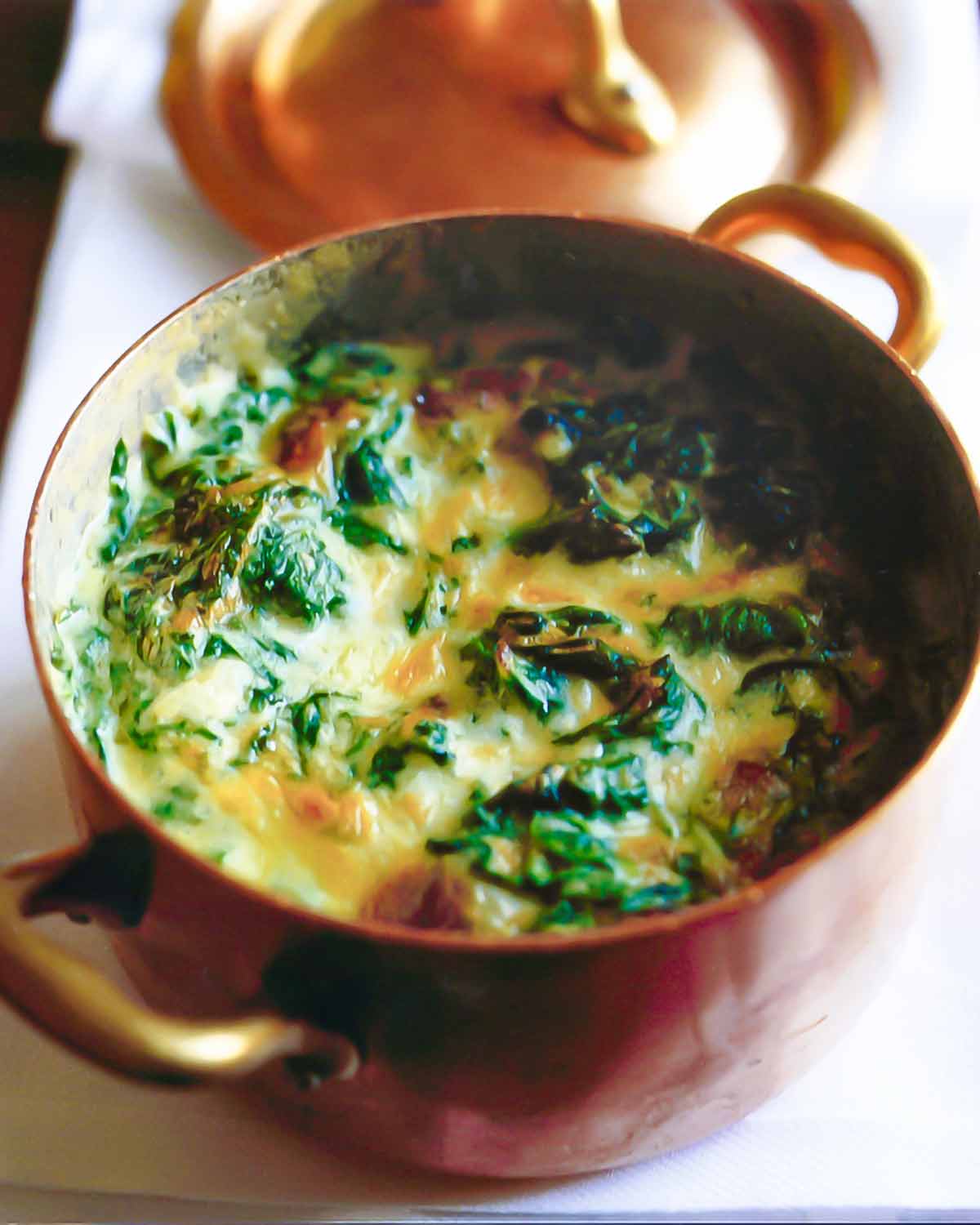 Creamed Spinach
This creamed spinach is an easy version of the classic, made with fresh spinach and a mascarpone, Parmesan, and cream sauce. Here's how to make it.
Recipe
Extraordinarily delicious! I will definitely be making this creamed spinach recipe again soon. Texture and flavoring was perfect.

elizabeth
Broccoli and Blue Cheese Gratin
Broccoli and blue cheese gratin is a simple comforting casserole that makes the perfect Thanksgiving side dish.
Recipe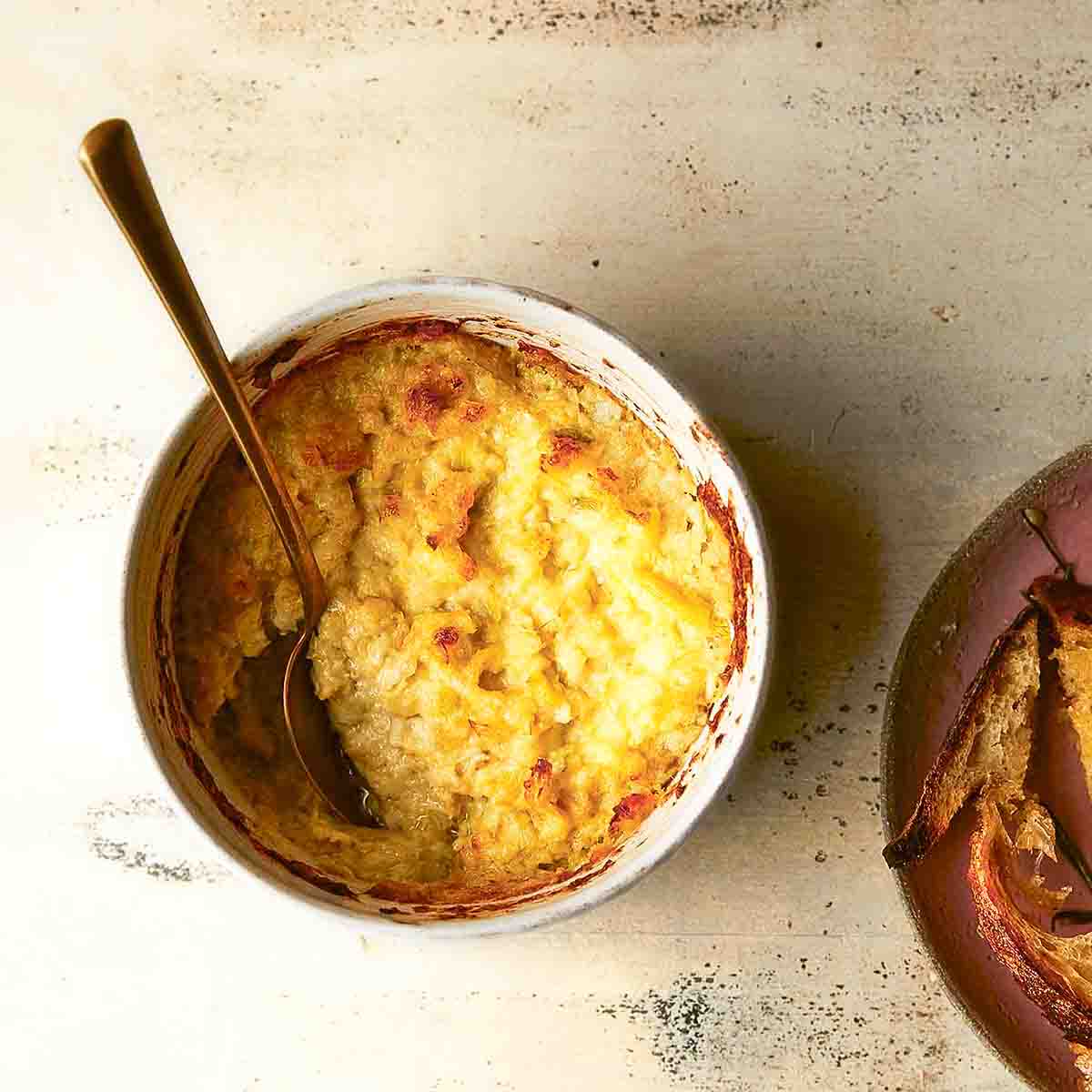 Hot Artichoke Dip
Artichoke hearts are an essential store-cupboard ingredient for me. This recipe is one of my favorites—delicious, quick, and simple to make, it's inspired by my mother. I always serve this at Christmastime, with toasted rosemary focaccia. It is rich, comforting, and everyone always wants the recipe.
Recipe
Classic Sweet Potato Casserole
This classic sweet potato casserole recipe is made with marshmallows, half-and-half, spices, and sugar. Just like grandma's.
Recipe
The sweet potato casserole turned out great, everyone loved it.

tammy
Wild Mushroom Stuffing
Earthy flavors combine with slightly sweet brioche bread to create this beautiful brioche and wild mushroom stuffing.
Recipe
FAQs
What types of side dishes are best to make ahead of time?
The best types of side dishes to make in advance are those that are served at room temperature, like cranberry sauce, or sides that reheat well, like mashed potatoes or gravy. For other types of side dishes, like creamy gratins or roasted Brussels sprouts, do as much prep as you can and then pop them into the oven at the last minute.
What's the best way to store leftover side dishes?
Most side dishes will keep in sealed containers in the fridge for up to 4 days. Some sides, particularly gravy and cranberry sauce freeze well and can be stashed in airtight containers in the freezer for up to 6 months.

Now that you have your side dishes squared away, you can move on to the most important part — dessert! We've got an incredible selection of Thanksgiving desserts, many of which can also be made ahead and stashed in your fridge or freezer.