These Thanksgiving muffins are a simple way to change up your leftovers experience without hardly any effort. Best yet, there's no reheating of things in several different pans. Everything is simply layered in muffin tins straight from the fridge and then warmed in the oven, meaning less work—including less cleanup—for you. Yet another thing for which we all can give thanks.–Jamie Callison and Linda Burner Augustine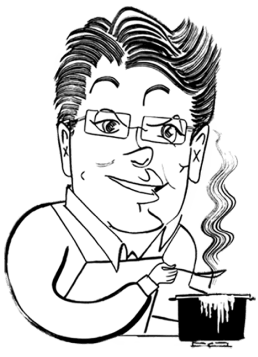 Why Our Testers Loved This
Tester Erin W. loved that a "slight crust formed on the mashed potatoes" and that the "gravy kept everything moist." Tester Gail R. echoed Erin's sentiments and also added that she loved that it was a "super quick and easy meal."
What You'll Need to Make This
Stuffing–This will work with any stuffing or dressing you have leftover. If you don't have any, you can use a store-bought mix, or some crumbled sweet potato cornbread will also work nicely here.
Gravy–Turkey or chicken gravy will work here, and if you don't have any leftover, store-bought gravy will also be fine.
Turkey–Feel free to substitute deli roast turkey or rotisserie chicken.
How to Make This Recipe
Preheat the oven to 400°F. Coat a muffin tin or ramekins with melted butter.

Layer the leftovers. Place a layer of stuffing, turkey, gravy, and mashed potatoes in each well. Top with melted or cubed butter.
Bake the muffins. Cook until the muffins are heated through and golden brown on top. Cool slightly in the tin before popping out and serving.
FAQs
Can I make these muffins even if I don't have leftovers?
Absolutely. One of our testers whipped up a batch of these using boxed stuffing mix, deli turkey, and store-bought gravy. No need to limit this tasty treat to once a year.
How should I serve these?
These Thanksgiving stuffing muffins are best served warm, and if you have some leftover cranberry sauce on hand, a dollop on the side would be welcome. Serve them with pan-fried green beans (or any other leftover Thanksgiving vegetables) on the side for a complete meal.
Helpful Tips
You can make these muffins with whatever leftovers you have on hand, like spicy cornbread, roasted carrots, bourbon sweet potatoes, or creamy Brussels sprouts.
To make these muffins in a jumbo muffin tin or in individual ramekins, double up your filling ingredients in each well.
Let your muffins cool slightly in the pan before popping them out. They'll hold together better.
Write a Review
If you make this recipe, or any dish on LC, consider leaving a review, a star rating, and your best photo in the comments below. I love hearing from you.–David
Thanksgiving Leftovers Muffins
These Thanksgiving leftovers muffins make magnificent use of all of your holiday extras by layering stuffing, gravy, turkey, and mashed potatoes in a muffin tin for a savory and surprising day-after nosh.
Ingredients
3

cups

bread or cornbread stuffing

3/4

cup

turkey gravy (or substitute chicken)

3/4

cup

thinly sliced or shredded turkey (or substitute chicken)

1 1/2

cups

mashed potatoes

4

tablespoons

butter

,

melted, or chilled and cut into 12 pieces, plus more for the muffin tin
Instructions
Preheat oven to 400°F (205°C).

Coat a 12-cup muffin tin with butter. (For slightly larger portions, you can use larger ramekins or individual gratin dishes and increase the amount of ingredients in each.)

Press 1/4 cup stuffing in the bottom and slightly up the sides of each muffin cup. Layer 2 teaspoons gravy, 1 tablespoon turkey, 1 teaspoon gravy, and 2 tablespoons mashed potatoes over the stuffing. Brush the tops with butter or dot with pieces of cubed butter.

Bake until the muffins are heated through and the tops are lightly browned, about 25 minutes.

Let the muffins cool for a few minutes in the muffin tin and then slip them out of the pan. Serve hot.
Notes
Change your filling–Layer in any other leftovers you may have on hand, such as those crumbly last pieces of cornbread or roasted carrots, sweet potatoes, or Brussels sprouts.
Make without leftovers–These muffins can easily be made with store-bought ingredients like stuffing mix, deli turkey or rotisserie chicken, and gravy if you don't have leftovers on hand.
Nutrition
Serving:
1
muffin
Calories:
163
kcal
Carbohydrates:
18
g
Protein:
4
g
Fat:
9
g
Saturated Fat:
3
g
Polyunsaturated Fat:
2
g
Monounsaturated Fat:
3
g
Trans Fat:
1
g
Cholesterol:
16
mg
Sodium:
322
mg
Potassium:
134
mg
Fiber:
2
g
Sugar:
2
g
Vitamin A:
277
IU
Vitamin C:
6
mg
Calcium:
20
mg
Iron:
1
mg
Nutrition information is automatically calculated, so should only be used as an approximation.
Recipe © 2013 Jamie Callison | Linda Burner Augustine. Photo © 2013 E.J. Armstrong. All rights reserved.
---
Recipe Testers' Reviews
Sometimes the simplest ideas are the best ones. A mini medley of leftovers–what could be easier! I loved the slight crust that formed on the mashed potatoes, and the gravy helped everything stay moist.
Don't fret if you don't have the necessary leftovers on hand. I made a weeknight version using quickie options–boxed stuffing mix, thickly sliced oven-roasted turkey breast from the deli, store-bought gravy, and homemade mashed potatoes. Granted, true Thanksgiving leftovers would be even better, but this recipe is too fun to limit yourself to just November!
The muffins are a little small for a main entree so plan on several per adult or make them in slightly bigger dishes, such as 4-inch ramekins. They would also work great for a brunch or buffet if kept warm. Also, I found they popped out of the pan a little easier and more intact if they were left in the pan for a few minutes to cool.
To enhance the any-night-can-be-Thanksgiving experience, I served these muffins with buttered steamed green beans and a dollop of cranberry relish on the side. My mouth was watering as I made dinner that night!
This was a super quick and very easy meal, especially if you have the Thanksgiving leftovers to make these already on hand. Once I had all the ingredients in order, I was able to quickly fill the muffin tins and pop them in the oven. It's so nice when you can smell the wonderful aroma of the muffins baking. The tops got nice and browned with a bit of crunch. They really make a very nice presentation!
I wanted these to be our evening meal, so I used a larger muffin pan that made 6 muffins. Two per person was a perfect portion (or just 1 if you have a smaller appetite). I used leftover roast chicken and chicken gravy.
Because of the larger muffin pan, I added 3 tablespoons chicken to each muffin and added 4 tablespoons gravy. I made Leite's perfect Fork-Mashed Potatoes and put 1/3 cup on top of each muffin. This made a very nice meal that everybody loved.