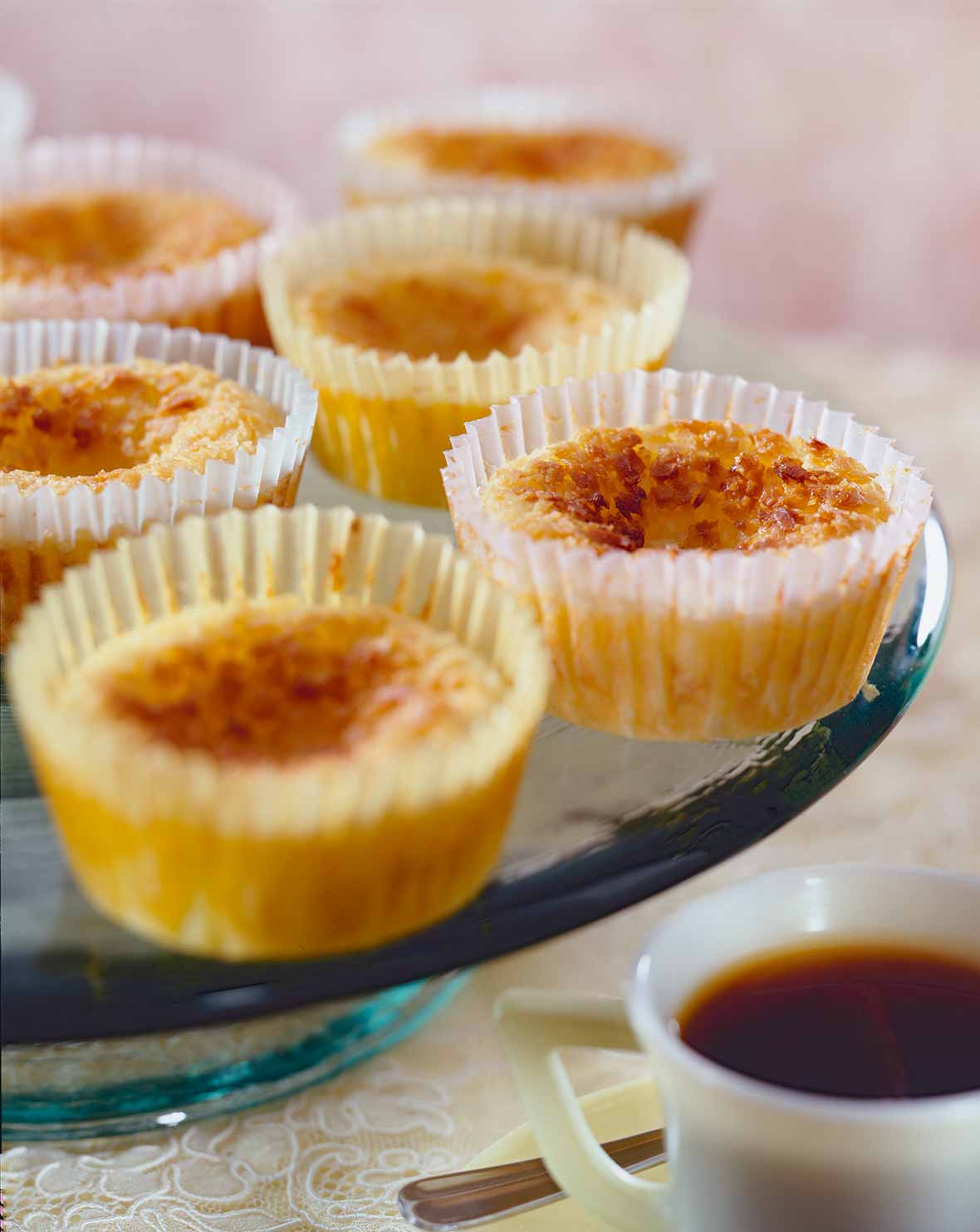 [Português] My Aunt Exaltina has made these delicacies for as long as I can remember. But I've always wondered, are they decadent custards or eggy macaroons or a bit of both? For 35 years, no one's been able to decide. Grab a spoon and judge for yourself. My late friend Lois Sparks, who adored these pastéis de coco desserts, was fond of spooning some raspberry coulis into the crater on top of the pastéis. She felt it gave them a tart counterpoint to the sweet coconut. I always balked at the idea until she made them for me one night. It's a dream-team combination.–David Leite
LC Who Are We To Argue? Note
Who are we to argue about the proper way to serve this classic Portuguese dessert? Go on, try these Portuguese coconut custard tarts straight up without the jam. Then try them David's way with the jam. (Not because he's our boss. Because he knows what he's talking about when it comes to all things Portuguese.) And then let us know what you think in a comment below.
Portuguese Coconut Custard Tarts
Quick Glance

(17)

15 M
45 M

Makes 10 pastries
Print Recipe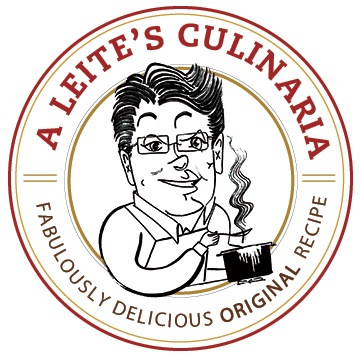 Ingredients
Email Grocery List
Directions
Preheat the oven to 375°F (190°C). Adjust the oven rack to the middle position. Line a 12-cup muffin tin with 10 paper cupcake liners.
Dissolve the cornstarch in 1/4 cup milk.
In a food processor, shred the coconut flakes for 30 seconds.
In a large bowl, stir the eggs and sugar together with a wooden spoon. One by one, add the cornstarch mixture, the remaining milk, the coconut, melted butter, and lemon extract, stirring well after each addition.
Ladle the custard into the paper cups, filling each 1/4 inch from the top. (Make sure to stir the custard frequently as you're filling the cups to keep the coconut well distributed.)
Bake for 25 to 30 minutes, until the coconut is nicely toasted. Cool completely in the muffin tin before serving.
Print Recipe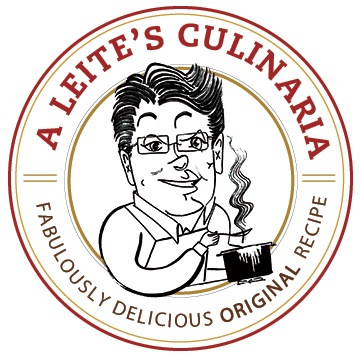 Recipe Testers Reviews
This recipe is really good. My daughter refused to share them with the extended family. Moreover, we waited for these to cool ever so slightly on day one and then just ate them plain. That afternoon we tried some with jam. The last couple days, my daughter has been eating them both with and without jam. Jam or no jam, these are delicious. The verdict is that this recipe is easy and fantastic. Serving these tarts a little bit warm is better than completely cold. Note: Look closely at the picture. There is a little dip in the top. The recipe is a custard with no flour to hold it up structurally, so there is definitely a place for jam (hence the accurate use of the word "tart").
Portuguese Coconut Custard Tarts Recipe © David Leite. Photo © 2001 Steven Mays. All rights reserved. All materials used with permission.
If you make this recipe, snap a photo and hashtag it #LeitesCulinaria. We'd love to see your creations on Instagram, Facebook, and Twitter.