Portuguese flan, or pudim, is a classic dessert through the country. For this version, milk is infused with smoky, strong flavored tea, such as Lapsang souchong, and is then added to the eggs and sugar to make an unusual, elegant dessert. A caramel top gives the dessert its depth and sweetness.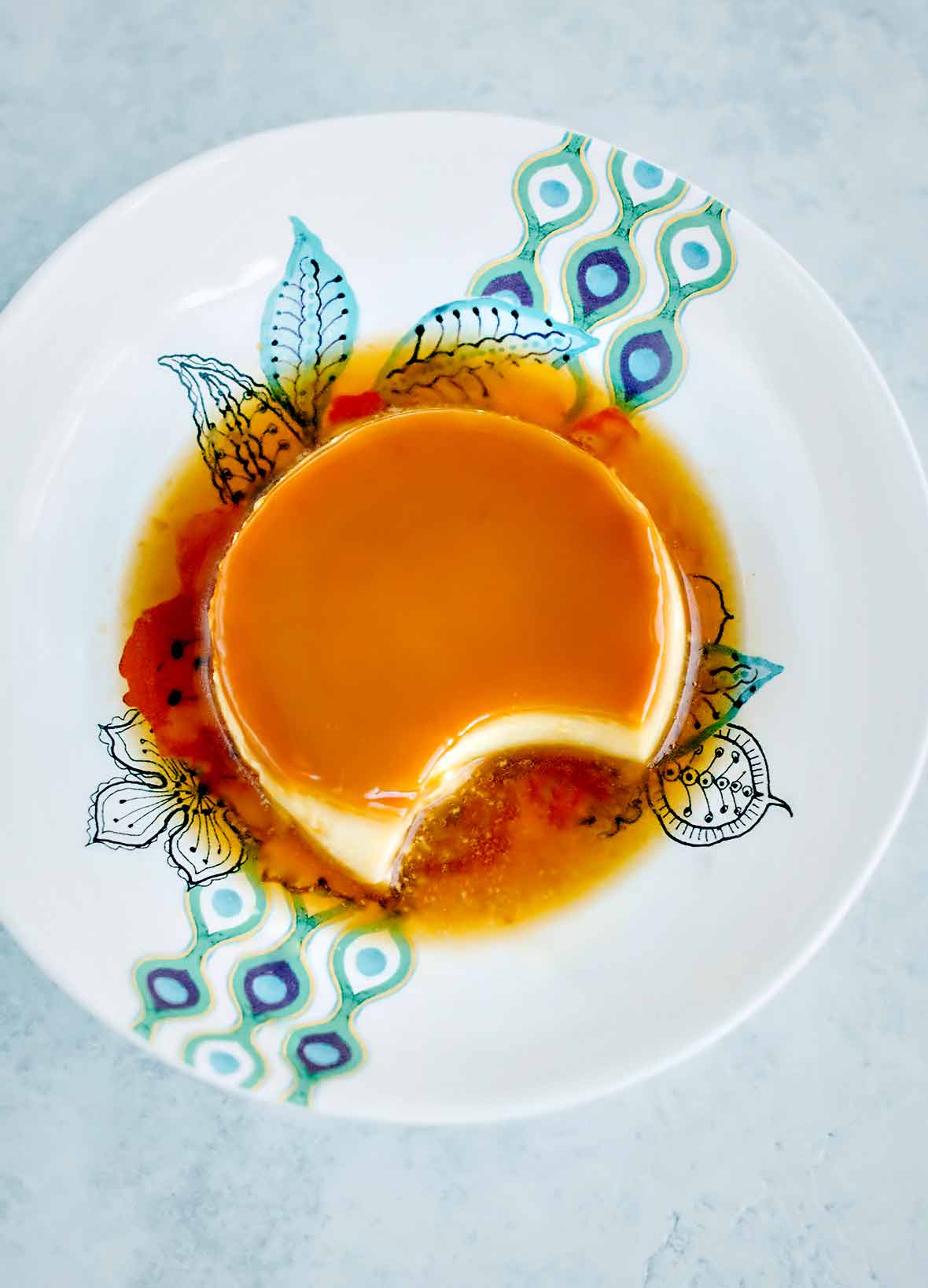 This recipe is adapted from a dish by Maria Alexandre, a marvelous home cook in the Ironbound district of Newark, NJ, which happens to be a haven for immigrants from mainland Portugal and the Azores. Although unflavored flans adorn the dessert cabinets of almost every small tasca, or family-run eatery, in the country, this tea-infused rendition holds a unique spot in Portugal's canon of egg sweets, as the only tea plantation in Western Europe is on the island of São Miguel in the Azores. The tea from Chá Gorreana is bold and flavorful, so make sure to use a robust black leaves. Originally published April 18, 2009.–David Leite
Portuguese Tea Flan
Quick Glance
30 M
1 H, 45 M

Serves 8
Special Equipment: 1 1/2-quart flan mold or metal baking dish, such as an 8-inch square cake pan
Print Recipe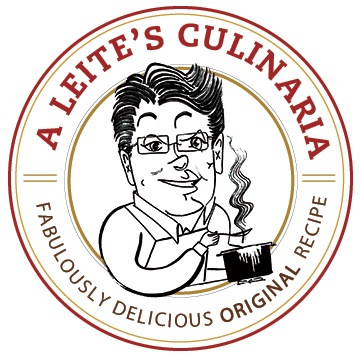 Ingredients
Email Grocery List
2 cups whole milk

2 tablespoons strong-flavored tea leaves, such as Lapsang souchong

2 cups sugar

6 large eggs, at room temperature

1 large egg yolk, at room temperature
Directions
1. Position a rack on the middle of the oven and crank the heat to 325°F (160°C).

2. Fill a kettle with water to bring to a boil. Combine the milk and tea leaves in a small saucepan and bring to the merest simmer over medium-low heat. Remove the pan from heat and allow the milk to steep until deeply infused, about 10 minutes. Strain the mixture into a bowl, discard the tea leaves, and let the milk cool until just warm.

3. Meanwhile, heat 1 cup sugar and 2 tablespoons water in a small saucepan over medium heat without stirring until the sugar melts and begins to color a bit. Resist the urge to stir; instead, swirl the pan occasionally. Continue cooking the mixture until it's a dark maple-syrup brown and gives off a rich aroma of caramel, 10 to 15 minutes.

4. Carefully pour the caramel into a 1 1/2-quart flan mold or metal baking dish, such as an 8-inch square cake pan, tilting the pan to coat the bottom and sides. (Avoid using a ceramic casserole or a glass baking dish. It will take much longer for the flan to cook, as these types of materials don't don't conduct heat as well as metal.)

5. Stir the eggs, the yolk, and the remaining 1 cup of sugar with a wooden spoon in a medium bowl until the sugar has dissolved, about 3 minutes. Slowly tip in the infused milk, stirring all the while. Pour the mixture into flan mold and set the mold in a small roasting pan. Place the whole contraption in oven and pour enough boiling water into the roasting pan to come halfway up the sides of the mold.

6. Bake the flan until set around edges but slightly jiggly in middle, 45 minutes to 1 hour 15 minutes, depending on your oven and the size and depth of the mold. Remove the mold from water bath and place it on a work surface to cool to room temperature. Refrigerate until well chilled, about 3 hours.

7. If the flan hasn't released from the sides of the mold, run a sharp knife around the pan. To serve, place a deep plate on top and flip. Gingerly slip off the mold.
Flan Variations
Instead of tea, the milk can be flavored with a bit of pure vanilla extract or infused with a cinnamon stick or several strips of orange or lemon zest over medium-low heat for several minutes. Simply strain the milk and let it cool to warm before using.
Portuguese Tea Flan Recipe © 2009 David Leite. Photo © 2014 Citrus and Candy. All rights reserved. All materials used with permission.
If you make this recipe, snap a photo and hashtag it #LeitesCulinaria. We'd love to see your creations on Instagram, Facebook, and Twitter.