Portuguese flan, or pudim, is a riff on a classic dessert. For this version, milk is infused with smoky, strong flavored tea, such as Lapsang souchong, and is then added to eggs and sugar to make an unusual, elegant dessert. A caramel top gives the dessert its depth and sweetness.
What type of tea should I use in this Portuguese tea flan?
The tea from Chá Gorreana, the tea plantation in Portugal, is bold and flavorful, so make sure to use robust black leaves to mimic this taste.
Portuguese Tea Flan
Quick Glance

(1)

30 M
1 H, 45 M
Serves

8
Print Recipe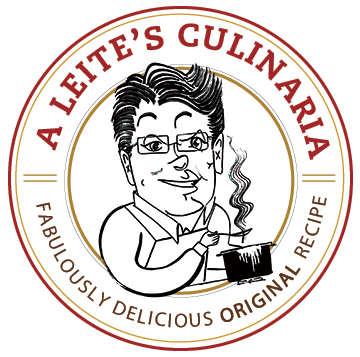 Special Equipment: 1 1/2-quart flan mold or metal baking dish, such as an 8-inch square cake pan
Ingredients
Directions
Preheat the heat to 325°F (160°C). Position a rack on the middle of the oven.
Fill a kettle with water to bring to a boil. Combine the milk and tea leaves in a small saucepan and bring to the merest simmer over medium-low heat. Remove the pan from heat and allow the milk to steep until deeply infused, about 10 minutes. 
Strain the mixture into a bowl, discard the tea leaves, and let the milk cool until just warm.
Meanwhile, in a small saucepan over medium heat, warm 1 cup sugar and 2 tablespoons water, without stirring, until the sugar melts and begins to color a bit. Resist the urge to stir; instead, swirl the pan occasionally. Continue cooking the mixture until it's a dark maple-syrup brown and gives off a rich aroma of caramel, 10 to 15 minutes.
Carefully pour the caramel into a 1 1/2-quart flan mold or metal baking dish, such as an 8-inch square cake pan, tilting the pan to coat the bottom and sides. (Avoid using a ceramic casserole or a glass baking dish. It will take much longer for the flan to cook, as these types of materials don't don't conduct heat as well as metal.)
Stir the eggs, the yolk, and the remaining 1 cup of sugar with a wooden spoon in a medium bowl until the sugar has dissolved, about 3 minutes. Slowly tip in the infused milk, stirring all the while. Pour the mixture into flan mold and set the mold in a small roasting pan. Place the whole contraption on the oven rack and pour enough boiling water into the roasting pan to come halfway up the sides of the mold.
Bake the tea flan until set around edges but slightly jiggly in middle, 45 minutes to 1 hour 15 minutes, depending on your oven and the size and depth of the mold. Remove the mold from water bath and place it on a work surface to cool to room temperature. Refrigerate until well chilled, about 3 hours.
If the flan hasn't released from the sides of the mold, run a sharp knife around the pan. To serve, place a deep plate on top and flip. Gingerly slip off the mold. Originally published April 18, 2009.
Print Recipe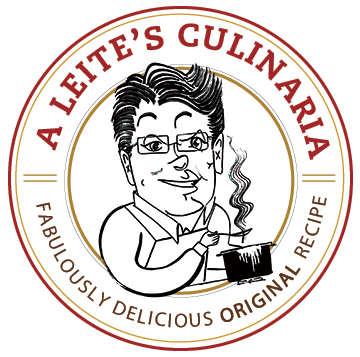 Flan Variations
Instead of tea, the milk can be flavored with a bit of pure vanilla extract or infused with a cinnamon stick or several strips of orange or lemon zest over medium-low heat for several minutes. Simply strain the milk and let it cool to warm before using.
Recipe Testers' Reviews
There's something so luscious about tasting a spoonful of silken, melt-in-your-mouth pudding accompanied by a trickle of syrupy caramel. Over the years I've enjoyed this Portuguese flan flavoured with numerous ingredients, although vanilla is the flavour most offered as a Portuguese dessert. This recipe provided an interesting variation on the flan flavour. It was also the opportunity to marry my favourite dessert pudding with my favourite tea. It was definitely a worthwhile experiment!
This tea flan recipe was easy to follow. I steeped the milk with 10 grams of Lover's Leap which is a Ceylon black tea that's bold flavoured with a hint of caramel. As you can imagine, an extra layer of caramel was exciting. The step for making the caramel was clear to understand. This is coming from a home cook that has burnt one too many caramel experiments. Also, the recipe provided a trick for unmolding the flan. As my flan mold was fluted, I added an addition step of immersing the finished and cooled molded flan in a bowl of warm water for 10 seconds or until the liquid caramel was visible around the edges.
Flan pudding--pudims--spreads a bit after unmolding. The recipe calls for a deep plate and that surely does help contain the caramel and slightly tame the flan's tendency to voluptuously "spill" over the surface area. A wider diameter plate with a lip will also accomplish this. Here's another proof of the versatility of this pudding. Would you rather have a tall flan or a large diameter flan? Of course, the size of the pan will have the most influence and will change the "bake-to-the-centre-jiggle" stage.
Another tip I would like to add is that sometimes not all the caramel releases from the flan mold. This leftover is very precious and can be recovered by immersing the pan longer in a hot water bowl and then strained into a sauce bowl for extra caramel for the pudding or even for saving for your morning pancakes.
If the proof is truly in the pudding, flan away!
Flan is a traditional sweet of Portuguese gastronomy, present in the menu of many typical restaurants and taverns, in particular in the region of Estremadura. It is prepared in individual molds, often unmolded just before serving, or in bigger molds and served in slices. It is creamy and very smooth, delicious in its traditional version, only with eggs, milk, and sugar, but the flavoring of milk with tea, in my case with Earl Gray tea—one of my favorites, gives the flan an absolutely fantastic flavor intensity!
I used 2 tbsp of Earl Grey tea leaves. The sugar took 8 minutes to begin to color a bit, and another 2 minutes to get a dark maple-syrup amber color, so 10 minutes total is an accurate time to prepare the caramel. The time to dissolve the sugar in the egg mixture is accurate, 3 minutes. It's important to mix the ingredients with a wooden spoon, just the time needed to dissolve the sugar, and incorporating the minimum amount of air, to get a smooth pudding.
I used an 18 cm-metal flan mold with a lid (like this one). The tea flan should bake with the lid, or instead with an aluminum foil covering the mold. It took 1 hour to bake and another hour to cool to room temperature. Then it went to the refrigerator to cool overnight. I also made them a second time, using individual molds, it took only 20 minutes to bake the flans, and about 1 1/2 hours to cool.
This pudding has a soft texture and a delicate flavor, and the tea flavor added in this recipe greatly enriches it. But what I like the most about this dessert is that sweet caramel layer on top!
It can be prepared in a large mold, or in small individual flan molds. Until recently, the flan pudding served in individual portions was part of the menus of many traditional Portuguese restaurants. Prepared in a small metal mold, about 2" by 2.75", it was stored in the refrigerator and unmold just before serving. It has the advantage of being easier to unmold, and in addition the baking and cooling times are also smaller. In slices or in small puddings, it is a rich and delicate dessert, that is worth trying.
Portuguese Tea Flan Recipe © 2009 David Leite. Photo © 2021
Helena Pereira
. All rights reserved. All materials used with permission.