This strawberry rhubarb jam is incredibly easy compared to most homemade jams. It relies on lemons for pectin, vanilla for loveliness, and a simple technique to make a small batch of preserves in just half an hour. And you can stash the jam in the fridge rather than process and can it.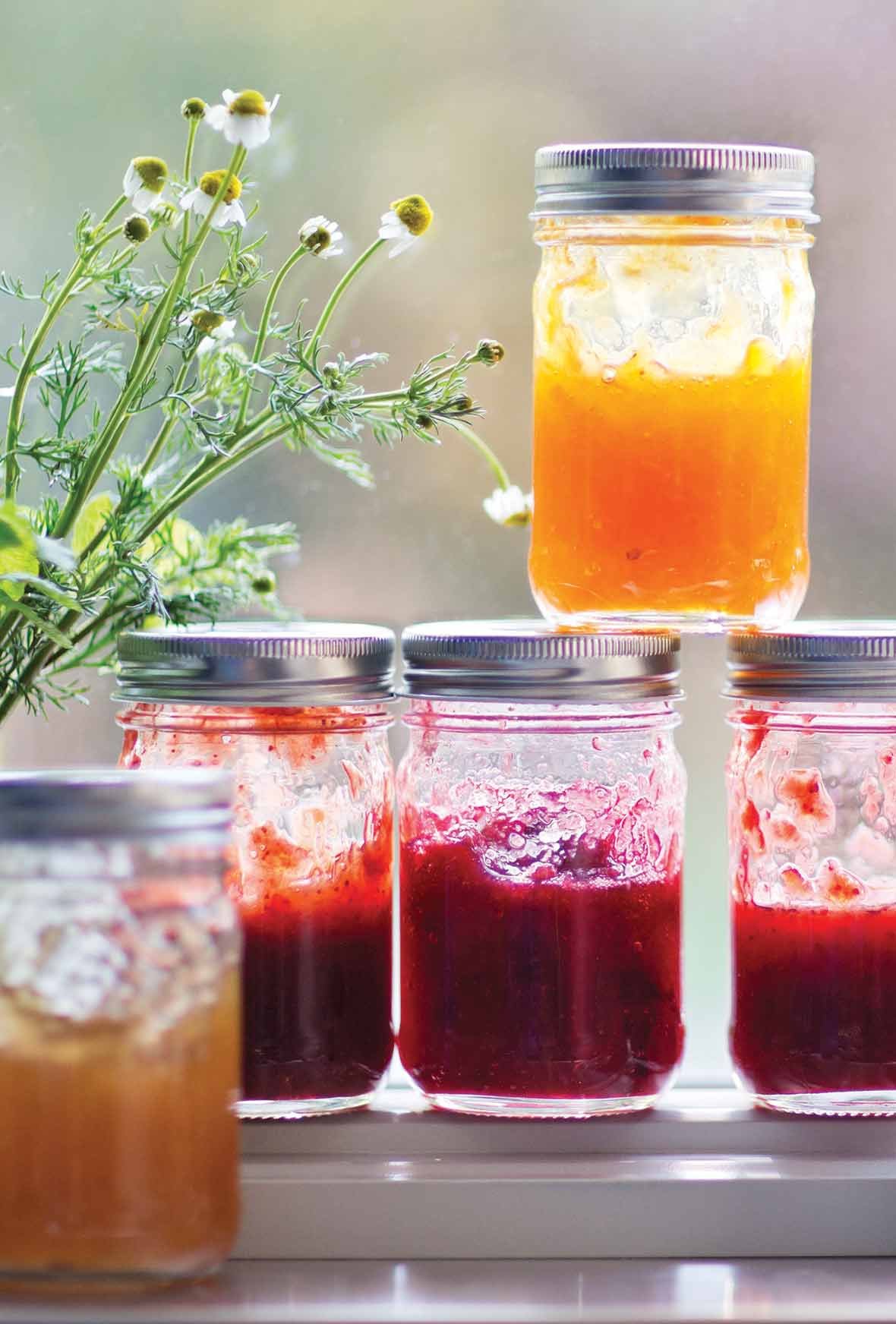 Those familiar with Sarabeth's strawberry rhubarb jam know well the reassuring sight of those iconic and familiar jars on shelves at specialty grocers. And while there's always an array of flavors, if you're anything like us, strawberry rhubarb has always been your favorite. And now you can take comfort knowing that you can make Sarabeth's very own recipe at home. You'll be even more tickled to know that it takes a mere half hour to put up a small batch that boasts not just a superbly satiating taste and texture but lord, oh lord, a fragrance that's intoxicating beyond words.
And it's a small enough batch that there's no need to process it for canning; instead you can simply stash it in the fridge with the knowing that it'll easily disappear before it can possibly go bad. How easy is that? Originally published July 11, 2016.–Renee Schettler Rossi
Strawberry Rhubarb Jam
Quick Glance
30 M
30 M

Makes about 2 half-pint jars
Special Equipment: 2 sterilized half-pint canning jars
Print Recipe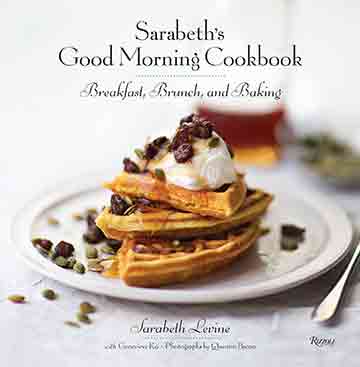 Ingredients
Email Grocery List
8 ounces rhubarb, tough strings removed with a vegetable peeler, stalks cut into 1/4 inch (6 mm) slices (1 1/4 cups)

8 ounces strawberries, hulled, quartered lengthwise, and cut crosswise into slices 1/2 inch (1 cm) thick (1 1/3 cups)

1/2 Meyer lemon or 1/4 regular lemon (1 1/2 ounces or 42 grams), cut into slices 1/8 inch thick and seeded

1/4 cup cold water

3/4 to 1 1/2 cups granulated sugar

1/2 vanilla bean
Directions
1. In a large nonreactive saucepan over medium heat, bring the rhubarb, strawberries, lemon, and water to a simmer, stirring occasionally. Reduce the heat to medium-low and continue to simmer, stirring occasionally, for 5 minutes.

2. Stir in 3/4 cup sugar. And then, since strawberries and rhubarb can vary in their sweetness, carefully take a taste and, if desired, add more of the remaining sugar, a little at a time.

3. Using the tip of a sharp knife, split the half vanilla bean lengthwise, scrape the seeds into the mixture, and then toss in the pod.

4. Continue simmering the jam mixture, stirring occasionally, until the preserves are slightly thickened, 10 to 15 minutes. See our What You Need To Know note below on How To Tell When Jam Is Done. Skim and discard any foam that may appear on the surface. Discard the vanilla pod.

5. Divide the jam between 2 sterilized half-pint canning jars. Screw on the lids, let cool to room temperature, and then refrigerate overnight before diving into it to allow the flavors to meld. It's worth the wait. You can keep your stash of strawberry rhubarb jam in the fridge for up to 2 weeks.
*What You Need To Know: How To Tell When Jam Is Done
If you've yet to make jam, knowing how to tell when a pot of scalding hot fruit that's burbling like lava is ready to pull from the stovetop may seem a little daunting. But it's actually ridiculously easy. As our recipe tester Linda McElroy, an experienced home preserver, explains, there are a couple ways to ascertain when you can safely pull the preserves from the heat, or,  in home preservers' parlance, to "check the set." Here are your options:
1. There's the spoon test. Drag a wooden spoon through the jam. When the spoon parts the preserves like Moses' staff did the Red Sea and leaves a clean streak on the bottom of the pan, it's done.
2. There's also the freezer test. Before you begin to make the jam, place a small plate in your freezer. When you think the jam is ready, allow a very small amount of jam to drop from the spoon onto the chilled plate. If the jam mounds and doesn't spread (or spreads very little) and you can draw your finger or the spoon through it and leave a clean streak on the plate, the jam is ready.
Recipe Testers Reviews
Strawberry Rhubarb Jam Recipe © 2015 Sarabeth Levine. Photo © 2015 Quentin Bacon. All rights reserved. All materials used with permission.
If you make this recipe, snap a photo and hashtag it #LeitesCulinaria. We'd love to see your creations on Instagram, Facebook, and Twitter.